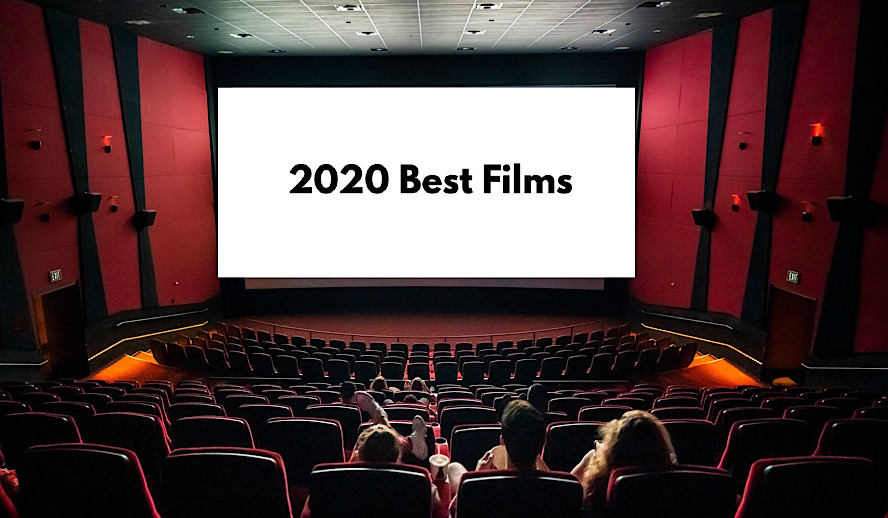 Photo: 2020 Best Films
2020 was not the year we were promised on December 31, 2019. As an unprecedented pandemic swept the nation, everything shut down, movie theaters included. Suddenly blockbuster releases, often set in stone, were wiped from the calendar. Our regularly scheduled cinematic meetups with our favorite franchise characters were indefinitely postponed. Some cities slowly opened their auditoriums with new stringent health guidelines, while others directed moviegoers to more social-distance-friendly drive-in theaters, but many film fans were simply left marooned with no multiplex to which to turn. Even if their theaters did open, the offerings were often quite slim. It became a year dominated by the small screen, with streaming services often releasing films concurrently or shortly after theatrical release. 
Related article: Oscar Snubs: The Top 10 Actors Ignored By Oscars for Best Actor & Best Actress Awards
Related article: Why the Year 2017 Cinema Was The Best in The Decade
Is there a silver lining here? Yes. Due to the absence of oxygen-gulping tentpole event films, many audiences turned to more modest fare, giving more attention to films that otherwise may have been ignored. Horror, foreign films, and documentaries suddenly had a shot at box office relevance. Perhaps after 2020, we will remember to not take our blockbusters for granted and to not disrespect films of more humble origin. Here are some of the best films that actually managed to be released in 2020.
2020 Best Films
'The Wrong Missy',
dir. Tyler Spindel
Audience members' mileage may vary on Adam Sandler's Happy Madison Productions, but The Wrong Missy provides a perfect platform for star-on-the-rise Lauren Lapkus. Women in this genre have frequently been tasked with thankless straight roles against 'boys behaving badly', there to provide exaggerated expressions of shock, male gaze eye candy, or both. The Wrong Missy, which co-stars David Spade as a corporate dweeb who somehow has two women named Missy in his phone and sends a text-based invite to Hawaii to the wrong one, allows Lapkus to break the mold. The Wrong Missy provides Lapkus boundless opportunities to outpace her male co-stars in outrageousness, and in doing so it sets a new bar for comedy going forward.
Related article: MUST WATCH – Hollywood Insider's CEO Pritan Ambroase's Love Letter to Black Lives Matter – VIDEO
Subscribe to Hollywood Insider's YouTube Channel, by clicking here. 
'Bill and Ted Face the Music',
dir. Dean Parisot
Bill and Ted Face the Music, a nearly-twenty-years-later sequel to 1991's Bill and Ted's Bogus Journey, seems on paper like a slight affair. Best case scenario, the film should have been a tolerable nostalgia trip; worst-case scenario, the over-the-hill stars could have totally embarrassed themselves trying to squeeze into the denim and flannel of their youth. Instead, the film, which chronicles the bodacious duo's disappointment at having failed to fulfill a time traveler's prophecy of saving the world through the perfect song, is something of a low-key revelation.
Rather than resist the imminent expiration date of Alex Winter and Keanu Reeves' Bill and Ted characters, the film is a surprisingly soulful, somber, and ultimately celebratory exploration of lives gone by. It's a meditation on friendship, the transcendental power of music, and the importance of passing the torch. It's also a tremendous debut for Samara Weaving and Brigitte Lundy-Paine, who steals the show as the next generation of Preston and Logan.
Related article: 'Bill and Ted Face the Music': A Pitch-Perfect Comedy About Going Out on a High Note
Related article: The Victorious Journey of OUR Idol Keanu Reeves Making Cinema History
'Tenet'
,
dir. Christopher Nolan
Tenet may end up mostly remembered as Christopher Nolan's sacrificial lamb in a single-handed crusade to save movie theaters in 2020, and that's too bad because the film deserves better. After World War 2 misfire that was Dunkirk, Tenet represents Nolan's return to the toy chest, and it's a blast. The film hearkens back to Nolan classics like Inception and Memento, presenting a save-the-world story that is also a fascinatingly intricate puzzle that will reward multiple viewings. It follows a pair of secret agents moving backward in time to keep a superweapon out of the hands of a terrorist (Kenneth Branagh).
The visualization of its core concept, reverse entropy, represents breathtaking technical achievement. Nolan's commitment to practical stunts and effects whenever possible gives Tenet a tactile immediacy that just isn't found in other modern blockbusters, give or take a Mad Max: Fury Road. The film's action gives stars John David Washington, Robert Pattinson, and Aaron Taylor-Johnson ample opportunities to brush off their superhero moves, all to a fittingly momentous score from Black Panther and The Mandalorian composer Ludwig Göransson.
Related article: Tenet Review: Christopher Nolan Turns Time & The World Inside-Out In His Latest Blockbuster Hit
Related article: A Tribute to Christopher Nolan & His Muse TIME: 'Inception', 'Interstellar' & 'Tenet'
'Borat Subsequent Moviefilm'
,
dir. Jason Woliner
Did Borat Subsequent Moviefilm help Joe Biden defeat Donald Trump in the 2020 Presidential Election, or did it simply provide an ignominious bookend to Trump's woefully absurd time in the White House? Quite frankly, Trump lawyer Rudy Giuliani appearing in an extremely compromising position in Sacha Baron Cohen's mockumentary might not even rank in the top ten most embarrassing things to have happened to the Trump campaign since November.
While Giuliani's unintentional comedy elsewhere has been giving Cohen's planned pranks a run for their money, there's one thing that this Borat sequel does unimpeachably well, and it's something we never knew we wanted–it humanizes Borat. The film introduces us to his daughter Tutar (breakout star Maria Bakalova), and the father-daughter saga that unfolds is almost inappropriately touching. No, Giuliani, not that kind of 'inappropriately touching.'
Related article: 'Borat 2' Review? Very Nice! – Sacha Baron Cohen Has Done it Again with 'Borat Subsequent Moviefilm'
Related article: Sacha Baron Cohen: 32 Facts on the King of Disguises and Pranks
'The Trial of the Chicago 7',
dir. Aaron Sorkin
Sacha Baron Cohen also lent his countenance to Aaron Sorkin's riveting Netflix legal drama, The Trial of the Chicago 7 (Cohen, a British citizen, has really been minding democracy in the colonies lately). Sorkin's film also stars Eddie Redmayne, Joseph Gordon Levitt, Yahya Abdul-Mateen II, and more, with many of its stars giving their best performances in years. The film follows a diverse group of protestors, united in their opposition to the Vietnam War and its toll on American lives. Coming out in a year rocked by Black Lives Matter protests, the film is both a stirring reminder of our activist predecessors and a gripping reminder that the fight for justice never really ends.
'Da 5 Bloods',
dir. Spike Lee
America's troubled past in Vietnam is at the center of Da 5 Bloods, Spike Lee's haunting film about war and its lasting legacy. The film follows four friends as they return to the country years later, hunting for a stash of gold and salvation as well. As they revisit the scene of their shared trauma, old ghosts return, and the atmosphere shifts from convivial to adversarial. Each of the men carries his own guilt, but perhaps none of them feels it as much as Paul (Delroy Lindo), a MAGA-hat-wearing PTSD sufferer whose estranged son has also joined the treasure hunt. Paul's emotional struggle to find forgiveness from killed-in-action comrade Norman (a phenomenal Chadwick Boseman, in one of his final performances) is the foundation for one of the most powerful scenes of the year.
Related article: 'The Trial of the Chicago 7': History Repeats Itself in Aaron Sorkin's Salient Masterpiece
Related article: Review: Spike Lee's Netflix Film 'Da 5 Bloods' is a Must-Watch
'David Byrne's American Utopia'
, dir. Spike Lee
Spike Lee's wholehearted embrace of 2020's direct-to-streaming model paid off. His HBOMax concert film with David Byrne was an absolute oasis in a year that saw the desertification of live music. Few artists could be better suited to address 2020's myriad anxieties than David Byrne, whose catalog of Talking Heads classics and more recent solo work addresses the peculiarities of modern existence with wit, imagination, and profound humanity. The years have brought sincerity even to Byrne's irony, and in American Utopia he's joined onstage by a beautifully diverse cavalcade of well-wishers. It's a performance so celebratory it practically cries out to be seen, no matter the size of the stage or the screen.
'Palm Springs'
, dir. Max Barbakow
No film evoked the ennui of lockdown better than Palm Springs, Hulu's Groundhog Day–riffing romantic comedy about a couple of wedding guests (Cristin Milioti and Andy Samberg) who get trapped in a time loop. As COVID-19 barreled down on us, many were thrust into uncomfortably intimate cohabitation situations with friends, family, roommates, or romantic partners. Some of us followed the example of Andy Samberg's Nyles, and sought to numb ourselves to the tedium of quarantine with a daily overdose of 'self-care'. Some of us, like Cristin Milioti's Sarah, poured ourselves into self-improvement and an encyclopedic understanding of our predicament. Often, as is the case in the thoughtful and hilarious Palm Springs, these two approaches have been forced to share the same space. At least our lockdown only feels like it's going to last forever.
Related article: Why Hulu's Andy Samberg-Starrer 'Palm Springs' is a Must-Watch Critical & Commercial Success
Related article: The 3 Best Spike Lee Films From The Director's Filmography
'Shirley'
,
dir. Josephine Decker
Earlier this year, Elisabeth Moss starred in The Invisible Man, an unexpectedly fresh take on a vintage horror classic. The film allowed the brilliantly expressive Moss to portray 50 shades of paranoia, but with Josephine Decker's Shirley, she may have discovered a 51st. The film, almost completely fictional, tells the story of horror writer Shirley Jackson as she prepares her second novel Hangsaman. Shirley's relationship with her professor husband Stanley (Michael Stuhlbarg) is already captivatingly dysfunctional when Stanley invites his protege Fred (Logan Lerman) to move in with his young wife Rose (Odessa Young). What follows is an uneasy phantasmagoric dance through isolation and anxiety, with a flourishing performance from Young as a woman who charts a course of self-discovery right through the magnificent method in Shirley's madness.
'She Dies Tomorrow'
, dir. Amy Seimetz
She Dies Tomorrow, a penetratingly enigmatic psychological thriller from Stranger Things alum Amy Seimetz, could not have come out at a timelier moment. It is a story of existential dread, following Amy (Kate Lyn Sheil) as she informs her friends that she, despite having no apparent sickness or symptoms, will die tomorrow. While on one level it does function as such, characterizing She Dies Tomorrow as an accidental allegory for COVID-19-induced hypochondria is far too reductive. The film also explores how (potentially dubious) information moves through a community and also examines how different people react to fear. Complete with ethereal music from Mondo Boys and unnerving production design from Ariel Vida, She Dies Tomorrow is a film that will stick with you.
Related article: Oscar Buzz – 'Ma Rainey's Black Bottom': Magic Beneath the Surface as Viola Davis and Chadwick Boseman Electrify
Related article: 'Sound Of Metal': Brilliant Riz Ahmed In Darius Marder's Look At An Emotional Journey
'My Octopus Teacher'
,
dir. Pippa Ehrlich, James Reed
My Octopus Teacher is not your typical nature documentary. It follows Craig Foster, an explorer, and naturalist, as he unexpectedly develops a deeply meaningful relationship with an octopus he discovers while diving off the South African coast. Foster, whose organization the Sea Change Project is committed to preserving the Great African Seaforest, provides a compelling argument for his cause here. The film's eponymous octopus comes to trust Craig, communicating with him in a way that will have viewers second-guessing their preconceptions regarding animal intelligence, emotion, and anthropocentrism. Most documentaries keep an arm's length between the host and the subject and probably should, but the intimacy of My Octopus Teacher makes for an unforgettable experience.
'A Life on Our Planet',
dir. Jonathan
Hughes
,
Keith Scholey
,
Alastair Fothergill
David Attenborough is a national treasure. The documentarian has seen more of the natural world than perhaps any other person living, and A Life on Our Planet is his witness statement. While Attenborough's work narrating series such as Planet Earth and Blue Planet have endeared him to audiences the world over, some may shirk in fear from this new film's activist global warming message, hoping to spare themselves from the doom and gloom. This is a mistake. While Attenborough's film does lay out in unfettered terms the extent of environmental devastation that has occurred in his 93 years on Earth, he also provides testimony for the planet's resilience and humankind's ability to find solutions. Alongside unparalleled footage of nature's splendor, Attenborough suggests achievable steps we might take to preserve it in perpetuity.
Related article: 'My Octopus Teacher': The Emotional Nature Documentary We Need – A Meditative Experience
Related article: 'A Life on Our Planet': By David Attenborough – A Reprise on Regenerating Earth's Biodiversity
'Time'
,
dir. Garrett Bradley
Among the multitude of deep societal ills facing American society, few can match the toll exacted by our broken private prison system. This extreme wrong is at the center of Time, a new documentary from director Garrett Bradley. Time is the story of Fox Rich, an activist, mother of six, and devoted wife to her husband Rob, who is serving a 60-year prison sentence for bank robbery. Bradley's film, presented in black and white, blends home video recordings spanning 18 years with new footage and is scored with a moving jazz score from Jamieson Shaw and Edwin Montgomery. Expertly edited, Time weaves birthdays, graduations, and mundane lighthearted moments with scenes of Fox's development as a political force–all moments that Rob is unable to share with his family. Fox and Rob's story is far too familiar to far too many American families. Time is a case for change.
'Kajillionaire',
dir. Miranda July
In 2020, America faced its biggest economic downturn since the Great Depression. As businesses closed and income dried up, the government sent out a one-time stimulus check of $1200 per person. Beyond that, many Americans were left to fend for themselves. Kajillionaire, the new film from Miranda July, is not a film specifically about 2020, but it explores the livelihoods of those most impacted by income insecurity. Like Bong Joon-ho's Parasite, it explores a family willing to lie, cheat, and steal to survive.
Unfortunately, the family in Kajillionaire does not evoke the compassion seen in Bong Joon-ho's film. Robert (Richard Jenkins) and Theresa (Debra Winger) are like Spartan military officers, so frugal they are unable to even spare affection for their adult daughter Old Dolio (Evan Rachel Wood). Kajillionaire actually manages to mine this premise for laughs, resulting in one of the most absurd films of the year. It's also irresistibly tender, especially as it introduces Melanie (the effervescent Gina Rodriguez), who may prove to be the family's salvation.
Related article: 'Kajillionaire': America's Answer to 'Parasite', Starring Evan Rachel Wood and Gina Rodriguez
Related article: Apple TV's 'Wolfwalkers' is a Serene Delight from the Director of The Secret of Kells
'Wolfwalkers'
, dir. Tomm Moore, Ross Stewart
As hand-drawn animation becomes rarer and rarer, films that feature this endangered artform become all the more precious. Apple TV's Wolfwalkers is a truly sacred film, with characters so sparklingly alive they seem to almost jump off the screen. It's the story of Robyn (Honor Kneafsey), a young English apprentice hunter in 1650 Ireland, and Mebh (Eva Whittaker), the mysterious wild girl residing in the forest outside her village. Robyn and her father Bill (Sean Bean) are charged with removing the wolves and the wildness from the untamed area beyond the village walls, but as the friendship between Robyn and Mebh grows, the forest's wild magic works its way into the village instead.
'I'm Thinking of Ending Things',
dir. Charlie Kaufman
I'm Thinking of Ending Things, originally a novel by Iain Reid, is an entertaining enough read, although its twist ending seems like the kind of thing director Charlie Kaufman made fun of in Adaptation. Of course, this makes it the perfect sort of novel for the dizzyingly ambitious Kaufman to adapt–after all, he turned Susan Orlean's novel The Orchid Thief into, well, Adaptation. Kaufman's new film begins as a date to meet the parents gone wrong, with Jesse Plemons and Jessie Buckley playing the young couple chafing against the increasing awkwardness of the scenario. As the evening progresses, things become more unhinged from reality, leading to an eerie dreamlike exploration of the event horizon that is Charlie Kaufman's inescapable intellect.
Related article: 'I'm Thinking of Ending Things' Review: Unparalleled Kaufman Paradigm on the Portrait of Aging and the Corkscrew of Time
Related article: Ranked: The 5 Best Jim Carrey Roles and Performances, 'Ace Ventura', 'The Mask' & More
'The Personal History of David Copperfield'
,
dir. Armando Iannucci
Armando Iannucci is best known to American audiences as the creator of Veep, HBO's raucously profane look at America's shambolic and soul-sucking political process. Here, he takes the acerbic edge off of his capacious wit and delivers one of the most joyous and buoyantly pleasant films of the year. Adhering to a 'colorblind' casting strategy, the film stars the abundantly charming Dev Patel as Copperfield–it's a strategy that pays off, as the film revitalizes the Dickens classic and highlights its cosmopolitan themes. With glowing cinematography by Zac Nicholson and immaculate production design from Cristina Casali, cherished locations like the Trotwood estate and the Peggotty boathouse come to life. It's a film that would make the inimitable Dickens proud. 
'Feels Good Man'
, dir. Arthur Jones
2020 may mark the end of divisiveness-as-official-government-policy, but is there any chance for healing this country's great divide? Feels Good Man examines this dilemma from the vantage point of Pepe the Frog, a kind-hearted comic book character whose image was hijacked by the alt-right to promote online hate. Pepe creator Matt Furie evolves from laid-back comic artist to mobilized IP warrior over the course of the film, but the corruption of Pepe, like the corruption of the country itself, is such a complicated issue that it is difficult to imagine a simple solution. Feels Good Man valiantly explores the possibilities, consulting a meme scholar, a 4chan user, an occultist, and a Trump campaign data analyst. It culminates in a fascinating snapshot of America at war with itself. Pepe is a meme, and memes are rarely good or evil–they can be repurposed endlessly. Maybe to save democracy, we just need better memes.
Related article: Why Queen Elizabeth II Is One Of The Greatest Monarchs | Her Majesty Queen Elizabeth II of United Queendom of Great Britain & Northern Ireland (Video Insight)
Related article: Video | The Artist Evolves: All Leonardo DiCaprio Roles & Performances, 1980s to 2020 Filmography
'Possessor',
dir. Brandon Cronenberg
David Cronenberg, one of the greatest horror filmmakers of all time, is known as one of the creators of the body horror genre. Films like Scanners, The Fly, and eXistenZ are completely embedded in our visual vocabulary; so much so that Rick and Morty calls its alternate reality of hideously mutated monsters 'Cronenberg World'. These are the shoes his son Brandon Cronenberg is tasked with filling, and with his sophomore feature Possessor, he does so with gruesome aplomb. A paranoid parable haunted with the modern specters of identity theft, omnipresent surveillance, and transhumanism, Possessor continues the exploration of the themes of The Matrix better than that film's own sequels did. Stars Andrea Riseborough and Christopher Abbott deliver shocking performances in this film that demands to be seen, even as it's daring you to look away.
Related article: Oscar Buzz: Mads Mikkelsen Swaggers Into Our Hearts in the intoxicating Danish Hit 'Another Round'
Related article: A Musical 'The Prom': Love Wins In Celebration Of The Year With Meryl Streep, Nicole Kidman | Must-Watch
'Another Round',
dir. Thomas Vinterberg
Perhaps it's unsurprising that in 2020, Americans will need to export from Denmark for the year's most unabashedly joyous film. Another Round, the new film from Thomas Vinterberg, follows four friends as they attempt to escape their midlife doldrums by maintaining a constant booze-fueled buzz during their productive hours. Remarkably, it works–or at least it seems to at first. At the center of its revelry and revelations is Mads Mikkelsen, a star capable of writing Hemingway with the subtle and sophisticated contortions of his face. As we watch the friends' years of frozen frustration seem to melt like icebergs, Vinterberg's film challenges us to consider our own lives and wonder whether we too might need something strong to perk us up. More interested in an expressive exploration of the human condition than it is in moralizing, Another Round is simultaneously sobering and utterly intoxicating. 
2020 Best films, 2020 Best films, 2020 Best films, 2020 Best films, 2020 Best films, 2020 Best films, 2020 Best films, 2020 Best films, 2020 Best films, 2020 Best films, 2020 Best films, 2020 Best films, 2020 Best films, 2020 Best films, 2020 Best films, 2020 Best films, 2020 Best films, 2020 Best films, 2020 Best films, 2020 Best films, 2020 Best films, 2020 Best films, 2020 Best films, 2020 Best films, 2020 Best films, 2020 Best films, 2020 Best films, 2020 Best films, 2020 Best films, 2020 Best films, 2020 Best films, 2020 Best films, 2020 Best films, 2020 Best films, 2020 Best films, 2020 Best films, 2020 Best films, 2020 Best films, 2020 Best films, 2020 Best films, 2020 Best films, 2020 Best films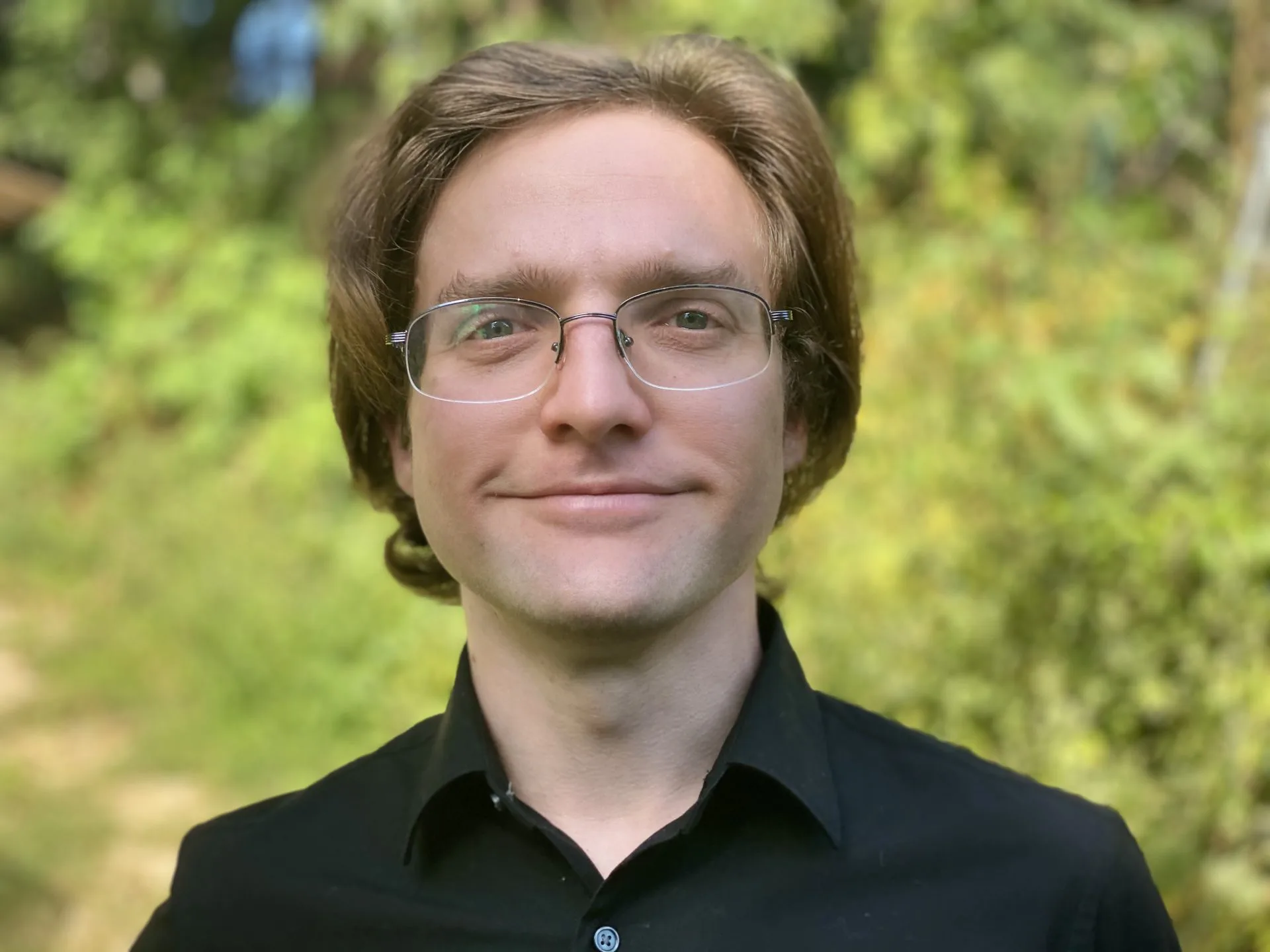 Trent
Kinnucan is a film and television critic, with over 5,000 film hours logged to date. He is devoted to maintaining an encyclopedic knowledge of cinema, with consideration for its history, its cultural impact, and its ability to create social change.
Trent
enjoys finding films that amplify voices otherwise unheard, and reveal images otherwise unseen.
Trent
's interest in media coverage as a way to inspire meaningful dialogue led him to
Hollywood Insider,
a media network that consistently prioritises journalism and content with a purpose.
Trent
also recognizes that media is meant to be enjoyed, which aligns with
Hollywood Insider's
penchant for tackling complex issues with levity and original insight.
Trent
hopes to share his love of film with others, and to help further expand the bandwidth of artists with something to say.