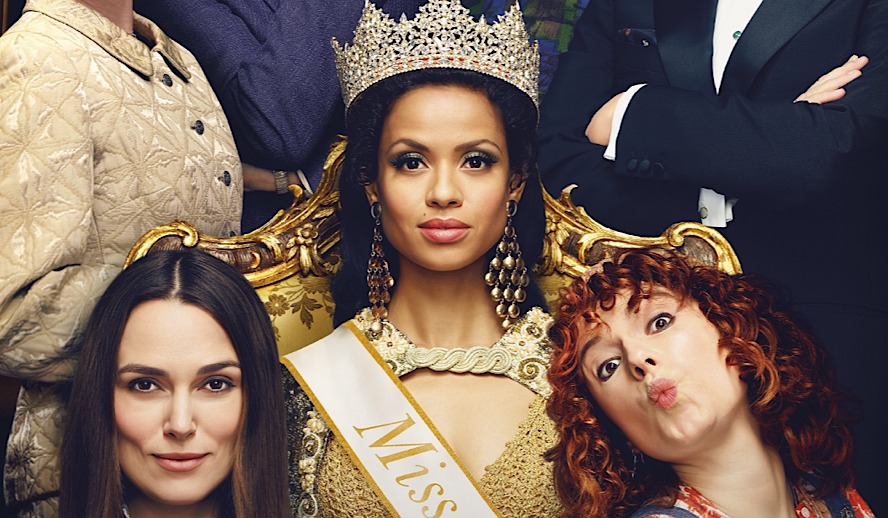 Photo: 'Misbehaviour'/20th Century Fox
"I don't want you to think I'm some kind of brute that doesn't consider the feelings of women, of course," explains Bob Hope to the global audience of Miss World 1970, while bearing a charming grin and twirling the cord of a microphone, "I consider feeling women all the time." 
Sally Alexander, British scholar and activist, politely begins the Women's Liberation movement with a snarl and a bang. "F**k this," her character quips, before starting a televised in-house protest against female pageantry and objectification. 
Philippa Lowthorpe, the director behind the charming 'Swallows and Amazons', has delivered a powerful, moving portrayal on the waves of feminism as it began to take on a global form in the early 1970s, and the women involved with the first protests against the Miss World pageant. Divulging from the traditional understanding that you can make a film about white feminism or the struggles women of color face, but not both, Lowthorpe highlights the moral dilemmas of pushing a brand of feminism that is only serviceable for white women in her film, Misbehaviour. This stars period-drama royalty, Keira Knightley, with robust support from Jessie Buckley, experiencing a banner year in film, and Gugu Mbatha-Raw, of Black Mirror and Cloverfield Paradox fame. Misbehaviour pushes the envelope with two drastically different storylines that eventually meld themselves in a thought-provoking, heart-wrenching ending that will leave any viewer inspired.  
Related article: FACT-CHECKED Series: Leonardo DiCaprio and 32 Facts on the Legendary Star
Related article: Jason Momoa: The Power of his Unrelenting Perseverance and Rise in Hollywood
The Debate of Effectual Feminism Brought to Light in '
Misbehaviour'
Many moments of this film landed in a deep, impactful way that allows for this movie to be such a success, which was no coincidence when considering how inventive this film truly is. The screenplay of Misbehaviour, based on the real women involved in early women's liberation, was written by the ingenious Rebecca Frayn and Gaby Chiappe, who juggled two worlds and gave genuine meaning and ambition to both. Pointing out flaws within a political movement without devaluing their purpose is a risky task to take on, but was achieved with grace by Frayn and Chiappe- who critiqued both the pageantry circuit and feminist movements of the 1970s. 
The film starts off with a clear message: Women should hold the same value as men in society. There is no shying away from the painfully obvious sexism our characters must endure, most importantly Sally Alexander, played by Knightley, who is a scholar amongst a majority of men at the University College London. She smiles tightly as a brigade of men question her ability to be a university student, the same smile that graces the women of the Miss World pageant as they perform for the panel of men, who care only about their physical beauty. By the screenwriters confronting this sexism in such a head-on way, they brilliantly allow for the audience to sympathize with our protagonists so they will stand with them in spirit as they march into battle and protest. 
Related article: MUST WATCH – Hollywood Insider's CEO Pritan Ambroase's Love Letter to Black Lives Matter – VIDEO
However, this world of guerrilla protestors directly feeling the effects of sexism is contrasted by the effervescent women competing to be the next Miss World, most notably Jennifer Hosten (Miss Grenada) and Pearl Jansen (Miss Africa South). Played by Gugu Mbatha-Raw and Loreece Harrison respectively, these characters are first introduced as diversity picks so as to not make the competition look bad, but their very presence makes an excellent comment on the polarizing nature of white feminism versus intersectional feminism. Both Jennifer and Pearl make it very clear that the fact that they are able to stand on that stage amongst their white competitors is a privilege in itself. Jennifer, looking at Sally Alexander square in the eyes, says, "There will be little girls watching tonight who'll see themselves differently. Who might just start to believe that you don't have to be white to have a place in this world." 
Strong Performances Carry This Already Masterful Work
To enhance this carefully crafted tale is the powerful cast of renowned actors, who perform to the very back row in this film. Keira Knightley, who is infamous for her work in period films, strays from her normal mid-1800s manner to transform herself into the outspoken, clever Sally Alexander. She carries this character with reckless abandon, showing off her excellent ability to develop like a pot being brought to boil, her anger spilling over the edge in a delightful display. Next to her stands the firecracker Jessie Buckley playing Jo Robinson, an anarchist and artist's colony dweller who brings the dynamic between two different women to life. She breathes comedy and fire into this world, spurring some of the most important plot points into being. 
Related article: The Power of Positivity: Ikorodu Bois + Chris Hemsworth + Russo Brothers + Sam Hargrave
Gugu Mbatha-Raw enters the film with naive admiration for the glamour of the Miss World pageant but quickly matures as she begins to grow serious about winning the crown. While some may critique her performance as too quiet or ineffectual, the argument is that she understood her role as Jennifer Hosten perfectly. Grace and aplomb carry her through this film, her character determined to prove that a black woman is just as beautiful and fruitful as a white one. She is lent a hand in this with a powerful performance from Loreece Harrison, who understands with a believed sensibility that a black woman would have no chance of winning a pageant of this nature. Harrison gives a gentle, winsome performance that will draw great sympathy from all audiences when she speaks with crestfallen clarity to Jennifer- "We're not going to… be Miss World." 
Demanding Justice in an Apt Light  
A more fitting story could not be written for the current world we live in, one that disproportionately values white women's lives over black. Misbehaviour is a resounding statement of feminism and how the women in our world are experiencing justice at drastically different speeds. The storyline, talented cast, and incredible direction from Philippa Lowthorpe create a film that is one of the best to be released in 2020, and must not be overlooked because of its non-theatrical release. After viewing this powerful punch of a film, may we all slow down to realize that people who look and think differently than us, need our help all the same?  
Click here to read Hollywood Insider's CEO Pritan Ambroase's love letter to Black Lives Matter, in which he tackles more than just police reform, press freedom and more – click here.
An excerpt from the love letter: Hollywood Insider's CEO/editor-in-chief Pritan Ambroase affirms, "Hollywood Insider fully supports the much-needed Black Lives Matter movement. We are actively, physically and digitally a part of this global movement. We will continue reporting on this major issue of police brutality and legal murders of Black people to hold the system accountable. We will continue reporting on this major issue with kindness and respect to all Black people, as each and every one of them are seen and heard. Just a reminder, that the Black Lives Matter movement is about more than just police brutality and extends into banking, housing, education, medical, infrastructure, etc. We have the space and time for all your stories. We believe in peaceful/non-violent protests and I would like to request the rest of media to focus on 95% of the protests that are peaceful and working effectively with positive changes happening daily. Media has a responsibility to better the world and Hollywood Insider will continue to do so."
Vote with a conscience – Register to Vote – Your vote saves lives and ends systemic racism
Ways to support Black Lives Matter Movement to end systemic racism
– Do you know the hidden messages in 'Call Me By Your Name'? Find out behind the scenes facts in the full commentary and In-depth analysis of the cinematic masterpiece
– A Tribute To The Academy Awards: All Best Actor/Actress Speeches From The Beginning Of Oscars 1929-2019 | From Rami Malek, Leonardo DiCaprio To Denzel Washington, Halle Berry & Beyond | From Olivia Colman, Meryl Streep To Bette Davis & Beyond
– In the 32nd Year Of His Career, Keanu Reeves' Face Continues To Reign After Launching Movies Earning Over $4.3 Billion In Total – "John Wick", "Toy Story 4", "Matrix", And Many More
Misbehaviour, Misbehaviour, Misbehaviour, Misbehaviour, Misbehaviour, Misbehaviour, Misbehaviour, Misbehaviour, Misbehaviour, Misbehaviour, Misbehaviour, Misbehaviour, Misbehaviour, Misbehaviour, Misbehaviour, Misbehaviour, Misbehaviour, Misbehaviour, Misbehaviour, Misbehaviour, Misbehaviour, Misbehaviour, Misbehaviour, Misbehaviour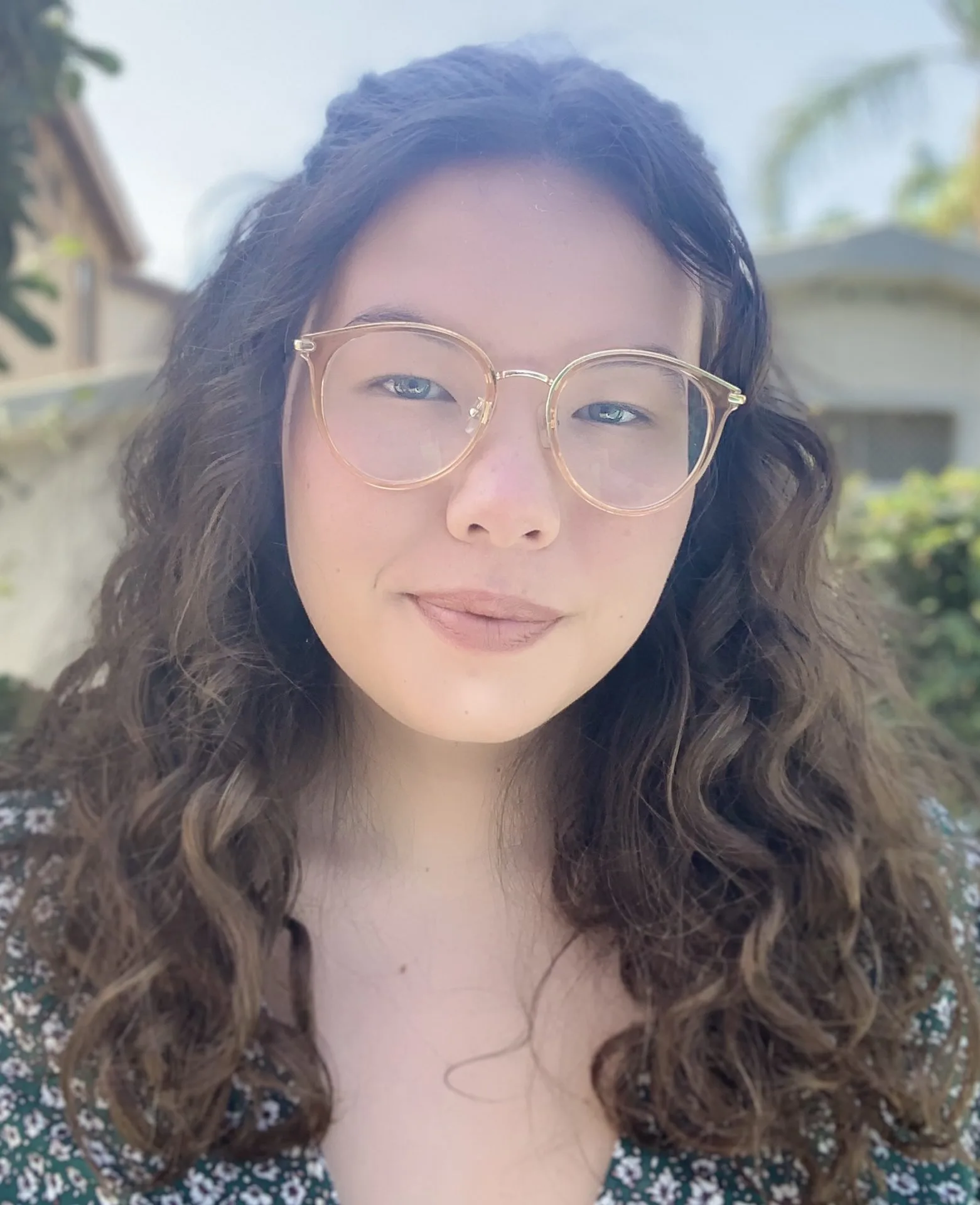 Jordyn McEvoy is an entertainment writer for Hollywood Insider with a passion for asking the tough questions in our industry today. Believing in the quality of information over scandal and rumors, she focuses on giving honestly positive reviews of films that deserve it and highlighting the true Hollywood movers and shakers. Trusting in Hollywood Insider's dedication to unbiased reporting, she wholeheartedly agrees that the media can change the world if utilized correctly.