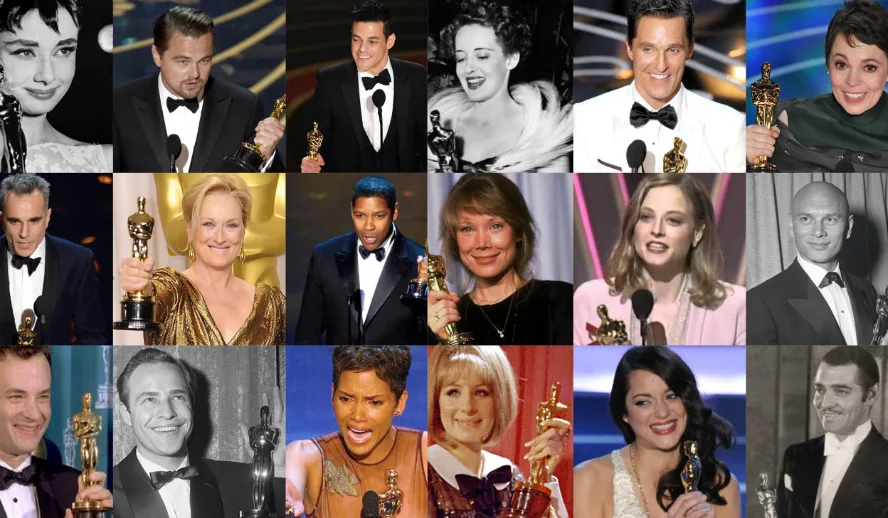 Photo/Video: Hollywood Insider's Feature: Academy Award Winners 1929-2019 – Audrey Hepburn, Leonardo DiCaprio, Rami Malek, Bette Davis, Matthew McConaughey, Olivia Colman, Daniel Day Lewis, Meryl Streep, Denzel Washington, Sissy Spacek, Jodie Foster, Yul Brynner, Tom Hanks, Marlon Brando, Halle Berry, Barbra Streisand, Marion Cotillard and Clark Gable /Hollywood Insider YouTube Channel
Written and originally published in 2019. 
Once upon a time in Hollywood there were bright actors and actresses who lit up films, homes, and lives with their brilliance, while fighting against personal/career struggles and going on to achieve the coveted golden statuette known as the Oscars. And Hollywood Insider's two hour feature hopes to showcase that brilliance of the Academy Awards and the billions of people it inspires. 
With the re-birth of Hollywood Insider, since it has been under new management, we have raised our standards and commit to our mission statement which has been fully re-written as "Hollywood Insider focuses on substance and meaningful entertainment, so as to utilize media as a tool to unite and better our world, by combining entertainment, education and philanthropy, while being against gossip and scandal."
Related article: The Complete List of 2021 Oscar Nominations – Celebrations, Surprises & Snubs | The Show Must Go On
Related article: April Movies Release Schedule: The Most Accurate List of Every Movie Coming Out in April – Live Updates
The re-engineering and re-vamping of our media network has motivated us to be attentive towards cinema, TV, digital, and other entertainment vehicles that constantly promote positivity – and the Oscars, also known as, Academy of Motion Picture, Arts and Sciences, happens to be one such organization. This 2-hour feature is a compilation of all the best actor/actress winners' speeches since the beginning of the Oscars in 1929 to the most recent in 2019. We hope this inspiring and educational series will help all viewers to achieve their dreams regardless of their diverse backgrounds be it due to their race, gender, nationality, ethnicity, age, sexuality, socio-economic conditions,  religion, etc.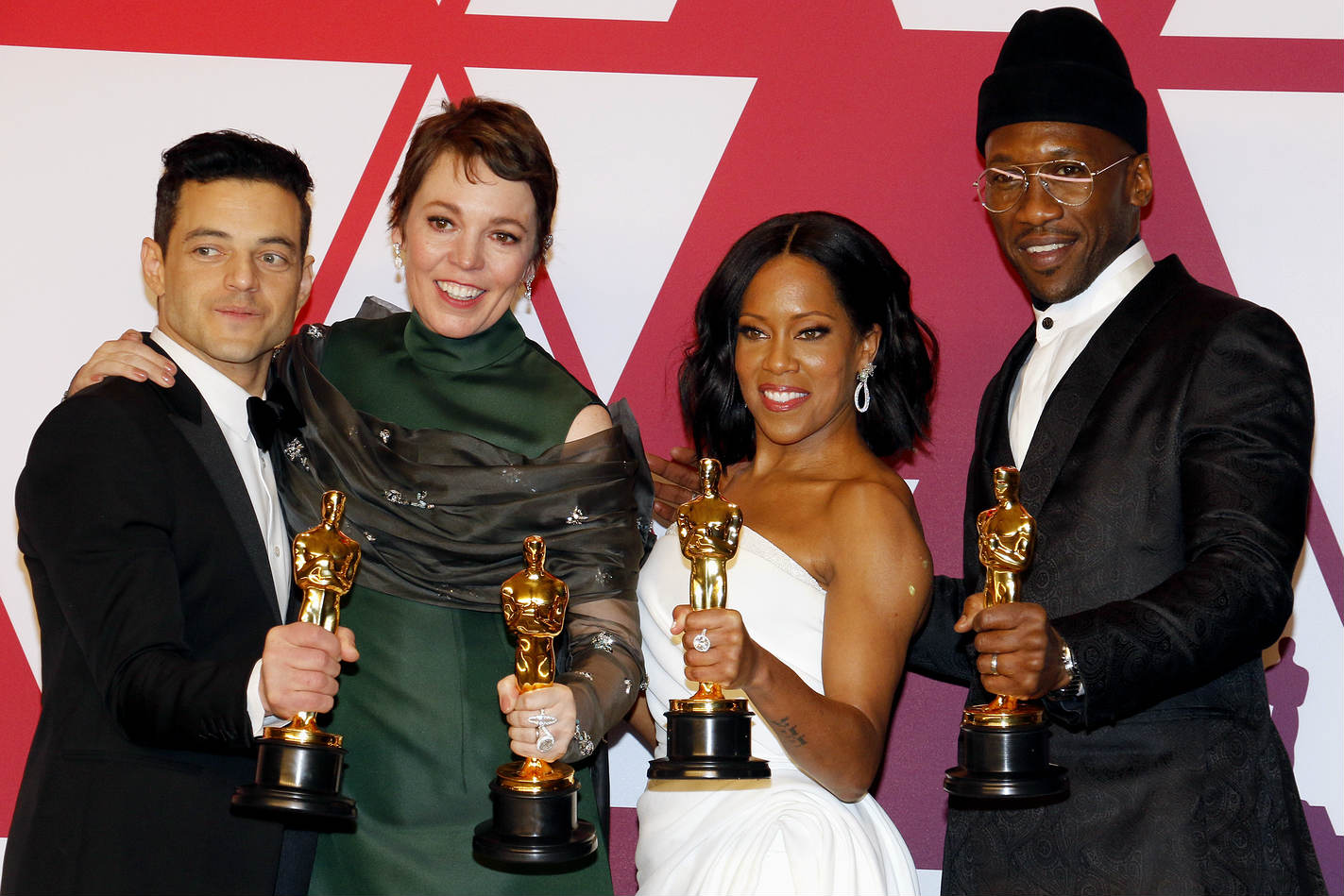 Photo: Hollywood Insider's Feature: Oscars/Academy Awards Best Actor Best Actress Speeches 1929 to 2019 Rami Malek as Freddie Mercury, Olivia Colman, Mahershala Ali and Regina King/Starfrenzy/BigStock/Hollywood Insider YouTube Channel
The Most Recent 2019 Academy Awards Was A Testament To Progressive Advances In Cinema
The most recent 2019 Academy Awards was a testament to diversity, inclusion, and unity promoted by cinema with the winners and films being form a diverse background in terms of race, culture, language, religion, sexuality, etc.
Rami Malek, an Egyptian-American, won the Academy Award for Best Actor for playing the leading role of a gay, immigrant singer Freddie Mercury in Bohemian Rhapsody – with Mercury also being of mixed heritage specifically Parsi-Indian-South Asian-Zoroastrian-Zanzibari-Persian-Middle Eastern ethnicity and British Nationality who was originally named Farrokh Bulsara at birth.
Olivia Colman, a British national, who had dreamt of being an actress while working as a cleaner, won the Academy Award for Best Actress for playing the lead role, in The Favourite, of a real-life Queen of Great Britain, Queen Anne, who also happened to be a lesbian with several female romantic love interests during the 1700s.
Mahershala Ali, a muslim African-American man, won the Academy Award for Best Supporting Actor for playing the role of a gay Jamaican-American award-winning pianist Don Shirley in Green Book.
Regina King, an African-American actress, won the Academy Award for Best Supporting Actress for playing a woman fighting for her love in a movie that celebrates a tender black love story which is not very common in Hollywood – If Beale Street Could Talk. 
Hollywood Insider would like to express our sincerest gratitude and respects to the Academy of Motion Picture Arts and Sciences for recording, preserving and presenting a platform for multitudes of legendary stars to showcase what achieving their dreams means to them, while also utilizing their platform to better our world, and across various times and eras continuing to inspire every generation to dream and leap towards their goals with their immortalized speeches. The speeches in this feature will continue to inspire many all over the world and generations to be the best they can be.
The Transformative And Inspirational Powers Of Academy Awards' Speeches
This is Hollywood Insider's tribute to the Academy Awards, the dreams and aspirations it fosters in people all over the world. Without the Academy Awards, we would be left a barrage of constant mind-numbing, originality deficit, formulaic sequels over and over again. We hope this thorough 2 -hour feature detailing Academy Award/Oscar Award winners in the Best Actor/Actress categories and their speeches will reach audiences and inspire/empower them to believe in themselves. Actors and actresses all over the world know the goods and the bads that comes with their profession – thus the winners being recognized for their craft, talent and work with the coveted golden statuette known as Oscar is a dream that is shared by many all over the world. We sincerely hope that aspiring artists, performers, and people from all industries, can view this feature and be inspired as well as empowered to achieve their individual dreams. We created this video so that it entertains, educates and inspires you to achieve your dreams and hope it serves as proof that the winners being from all backgrounds of life – be it race, sexuality, culture, ethnicity, language, nationality –  means that anyone can do it. There is a certain transformative power that acceptance speeches have when done right for the billions of viewers watching all over the world.
Empowering words from Rami Malek – an Egyptian-American who spoke on immigrants and homosexuality, Sean Penn who spoke in support of gay marriage being legalized, accepted and respected, Meryl Streep's numerous wins for playing powerful female characters, Charlize Theron who spoke of her struggles and support from loved ones, Leonardo DiCaprio who used his win to call for all to work towards making the world a better place and halting climate crisis, Halle Berry who spoke for women of color, Adrien Brody who spoke out against war,  Marion Cotillard – a French actress who spoke on her dreams coming true, Sandra Bullock who spoke of all being equal regardless of race, religion, sexual orientation, etc., Daniel Day Lewis's win for playing the role of a disabled person, Hilary Swank who won for playing a transgendered person spoke of herself being a girl from a trailer park and still winning, Jamie Foxx who spoke of his grandma guiding him to be the best he can be, and many more all the way to the wins of Robert De Niro, Al Pacino, Marlon Brando, Laurence Olivier, Bette Davis, Ingrid Bergman, Barbra Streisand, Clark Gable, Sidney Portier, Ben Kingsley, Anthony Hopkins, Jean Dujardin, Nicole Kidman, Sally Field, Maggie Smith, Kathy Bates, Janet Gaynor, Audrey Hepburn, Sophia Loren, Julie Andrews, Sissy Spacek, Shirley McClaine, Jodie Foster, etc. 
Whether the golden age of Hollywood has already passed, we are currently in, or is yet to be reached, the Oscars certainly urge people to be inspired by it, celebrate it and aim towards it. At least there are many examples of extraordinary actors and actresses and the many profound speeches along with their inspiring films which encourages us all to aspire to be the best we can be. For me, it is the movies, cinema, films which have constantly mesmerized my instincts, given me hope and guided me along this journey called life. There are many "once upon a time" fairytales and the Oscar winners certainly have their own "once upon a time" fairytales to speak of. Thanks to cinema, I too can say "Once upon a time in Hollywood, cinema guided, mesmerized and saved me. Hence, here I am today giving a tribute to the Academy Awards for continuing to inspire me and giving me more to aspire to." 
More Interesting Stories From Hollywood Insider
– Dame Judi Dench Urges All To Remember Forgotten Villages Of Nepal By Donating To Humans Of Our World's Nepal Campaign
– In the 32nd Year Of His Career, Keanu Reeves' Face Continues To Reign After Launching Movies Earning Over $4.3 Billion In Total – "John Wick", "Toy Story 4", "Matrix", And Many More
– WATCH: Who Is President For 2020? Pete Buttigieg? Joe Biden? Kamala Harris? Donald Trump? Bernie Sanders? – Season 2 Of Hollywood Insider's Messages From America – Episode 2
– WATCH: Would A President's Sexuality Matter To You? A Lesbian, Gay, LGBTQ President? Pete Buttigieg? – Hollywood Insider's "Messages From America" – Episode 3
– WATCH: Do People In America Choose Human Rights Or Religion? – Season 2 Of Hollywood Insider's Messages From America – Episode 1
– FACT-CHECKED Series: Tom Holland And 15 Things You Might Not Know About The Star Of Spider-Man
– WATCH: Once Upon A Time In Hollywood's Premiere & "Reaction From Stars" Leonardo DiCaprio, Brad Pitt, Quentin Tarantino, Margot Robbie, Etc. On The Making Of The Masterpiece
– Spider-Man's Zendaya In Her First Adult Role In HBO's Brilliant Series Euphoria – It Is Also One Of Leonardo DiCaprio's Favorite Shows
– Why Queen Elizabeth II Is One Of The Greatest Monarchs | Her Majesty Queen Elizabeth II of United Queendom of Great Britain & Northern Ireland
– WATCH: Pritan Ambroase On The #metoo Revolution & Powerful Questions That Need Answers
– FACT-CHECKED Series: Tom Holland And 15 Things You Might Not Know About The Star Of Spider-Man
– 10 facts you may not know about Ben Hardy, the Bohemian Rhapsody Star
– Are you a huge fan of the British Royal family? Would you like to know REAL FACTS instead of just gossip? Here are 15 facts about HRH Prince Charles brought to you by Hollywood Insider's Fact-Checked Series
– EXCLUSIVE: Is That Quentin Tarantino Hidden In Plain Sight In The New Poster Of Once Upon A Time In… Hollywood: An In-Depth Analysis
– From The First Romantic Film in 1919 Based On A Gay Love Story To Where We Must Go – Why LGBTQ+ Representation in Film/TV matters
– Netflix's Elite is a show where being gay is a non-issue and gay couples are celebrated
– Pritan Ambroase on his idols Martin Scorsese, James Cameron and positive actions needed to avert the global warming crisis
– 32 Facts on Rambo and the more-than-meets-the-eye superstar Sylvester Stallone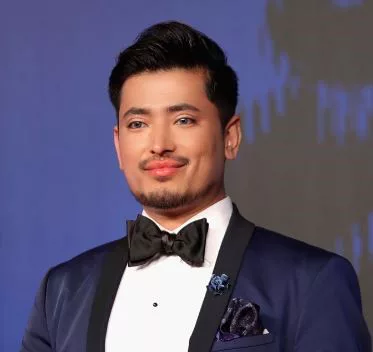 Pritan Ambroase is the CEO and editor-in-chief of Hollywood Insider. He authored the new mission statement which reads: "Hollywood Insider focuses on substance and meaningful entertainment, so as to utilize media as a tool to unite and better our world, by combining entertainment, education and philanthropy, while being against gossip and scandal." It is with that particular intention and under his leadership that Hollywood Insider has transformed into a trusted media platform across multiple channels. Ambroase is also a producer, film director, motivational speaker and a talk show host with a new one in development.
Alongside his career in entertainment and media, Ambroase continues to be a passionate humanitarian and a constant human rights activist/advocate. He started the Humans Of Our World Foundation at the age of 19, and named it that specific name as he wanted humans all over the world to unite regardless of mental/political/physical borders. For the past 14 years, he has actively stood up against injustices and atrocities across the world. He believes in the power of empathy and uses that tool to be there for others across all borders. Some of the many causes he has stood up for – easy accessibility to education,  anti-sexual harassment, disaster relief, healthcare, justice for black, brown and minority ethnic communities, marriage equality, refugee assistance, rebuilding villages, education reform, women's rights, rebrand Africa, police reform, prison reform, anti-segregation in governmental infrastructure, classification of animals as sentient beings, pro-LGBTQ families, anti-trafficking, anti-drug abuse, equity, differently-abled assistance, etc. The foundation's celebrity supporters are Dame Judi Dench, Joanna Lumley OBE, Bear Grylls, Amanda Holden, Andy Serkis and many others.
For more on his biography, please click here. It is his passion for cinema, entertainment and media that drives him to utilize his platform and media to unite all and make our world a better place, all the while entertaining, transforming and educating. It is his long and varied experience in entertainment, education and philanthropy which led him to combine those three elements and include them in Hollywood Insider's mission statement.
To read more about his intention, vision and goals for the media network, please visit the Our Values page by clicking on the link.