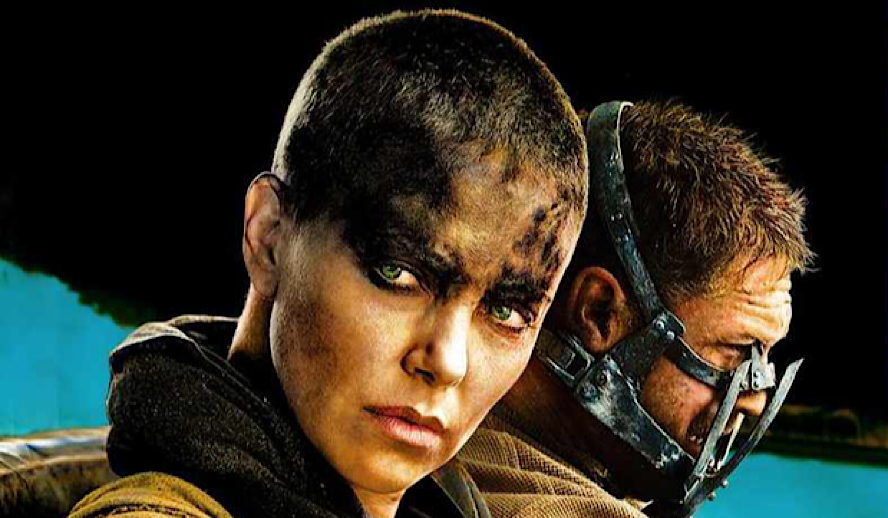 Photo: 'Mad Max: Fury Road'/Warner Bros.
"Furiosa's back."
Five years after Mad Max: Fury Road, i.e., the universally acclaimed fourth installment of the post-apocalyptic franchise that has garnered a cult following, George Miller confirmed to New York Times that the new Mad Max movie will be a stand-alone prequel, focused on the story of its fierce protagonist Furiosa. The Australian director is currently casting for the role, which Charlize Theron took on with impeccable fortitude in 2015. 
Subscribe to Hollywood Insider's YouTube Channel, by clicking here. 
The script for the prequel was ready even before Fury Road started production, emerging out of the comprehensive backstories the co-writers by Miller and Nick Lathouris created for their characters. Neither was it possible for viewers to not be compelled by the allusions to our heroine's past and the experiences that could have made her into what she is today. The prequel has been long-awaited, felt necessary, and created an immediate buzz by the fans of the character and the series. 
In light of this recent news, let's revisit Fury Road and see what made it such an explosive feast – all chrome and guzzoline!
Related article: Please Sign Petition: Has Mount Everest Been Stolen? Google/Apple Must Rectify Error which has stolen Nepal's national landmark Mount Everest and placed it in China – please sign NOW
A Kinetic Masterpiece
The apocalypse stretches out infinitely in its effects. Fury Road opens to a world where water wars have replaced oil wars, and the soil is irreversibly contaminated. The Citadel, the only source for water in the vast landscape, is violently ruled by Immortan Joe, the sickly tyrant who guards himself with the suicidal cult and death squad that is the War Boys, a doomed army of "half-lives" who worship the V8, scarify their consumed bodies in the image of the immortal Engine and prepare themselves for their ultimate act of self-sacrifice which will give them entrance to Valhalla. Max, played brilliantly by Tom Hardy,  is brought to their lair as a "blood bag," tattooed and branded to indicate his status as property and his function as a "universal donor."
Related article: Did you see the hidden messages in 'Call Me By Your Name'? Find out behind the scenes facts in the full commentary and In-depth analysis of the cinematic masterpiece 
However, Max is not the only one imprinted with Joe's stamp. Imperator Furiosa, a higher level general in Joe's command, is tasked with driving the war rig full of produce to Gas Town and Bullet Farm, neighboring dictatorships that are in a trade and peace agreement for survival. However, Furiosa will go rogue, carrying along with her the five enslaved women – the "wives" – who Joe kept locked in a vault as his "breeding stock." This starts the chase that will take up the remainder of the movie's running time, changing pace and direction as the narrative progresses. What we get in the end is one of the greatest action films of all time.
Limited Time Offer – FREE Subscription to Hollywood Insider, for substance and meaningful entertainment that is free of gossip and scandal, click here
​Related article: FACT-CHECKED Series: Timothée Chalamet and 32 Things About This Extraordinary Superstar 
The narrative is clean, minimal, to the point, with classical structure and sparse, intentionally dry dialogue. But this takes nothing away from the splendor of what essentially defines the movie: the action. Fury Road's action sequences are impossible to look away from, in every sense of that phrase. We get visually and audibly immersed in the escape and the pursuit, captured to what's on the screen, steeped in that primordial fascination in watching pure motion unfold. Kinetic energy bursts through the images and takes over our body, as we find ourselves moving instinctively to the rhythm of the war drums.
Fury Road is a purely cinematic work, a work that uses the medium's unique power to create something spectacular and highlights its essential connection to movement – a movement that intensifies to the degree that it breaks away from the narrative and announces its independence. It would be impossible to translate this work into another art form. This is the reason for George Miller being heralded as a genius for this genre. 
Exclusive: Lion King is now a talk show host? The Launch of NEWEST ANIMATED TALK SHOW – 'The Anytime Show' with host Mister H. I. | Much needed humor and perspective
"What a lovely day!" [More on Style of Mad Max: Fury Road]
An apocalyptic vision in the boundless desert, a journey that has no horizon in sight, and an earth that is laid flat, its unmapped, uncharted surface to be traced by a moving convoy: these elements constitute the groundwork for the unprecedented experience of Fury Road. The components that are superimposed on this background – the characters, props, costumes, and music – bring the speed, the power, and the craze that gives the film its irreplicable quality. The movie grabs the viewer as immediately as Max is hunted down by the War Boys in the opening sequence. This time, the path to hell is paved with nothing but sand, and its creatures, the metamorphosed forms of characters from earlier installations.
Related article: 'God's Own Country' is a Must-Watch for Fans of 'Call Me By Your Name'
Related articles:  A Tribute To The Academy Awards: All Best Actor/Actress Speeches From The Beginning Of Oscars 1929-2019 | From Rami Malek, Leonardo DiCaprio To Marlon Brando & Beyond | From Olivia Colman, Meryl Streep To Bette Davis & Beyond
The screen burns with the fire and flames and vibrates with bursts of energy. We witness pure ecstasy, taken out of ourselves in euphoric hypermania. The push-ins and the fast-motion close-ups give us the sense that all this is happening faster than the firing of neurons in a brain on speed (editor Margaret Sixel got the Oscar victory for her work here). It doesn't hurt that DP John Seale kept all the fast sequences center frame so that the action runs without distraction. Speaking of cinematography, Seale's focused and selective use of color is spellbinding. 
The world-building (with multiple the desert-dwelling warrior tribes), the production design (the bricolage of every imaginable motorized vehicle), the impeccable stunts (the polecats putting Cirque du Soleil to shame), the sound design (the music getting in one's blood along with the roar of engines, ramping us for the havoc to come): The combination of all these elements takes the viewer under full control, making us afraid to blink and miss a beat. Combine being in a moshpit with your fastest rollercoaster ride, and maybe you'll get close to what Fury Road does to you.
Related Article: Want GUARANTEED SUCCESS? Remove these ten words | Transform your life INSTANTLY
Related article: Why Queen Elizabeth II Is One Of The Greatest Monarchs | Her Majesty Queen Elizabeth II of United Queendom of Great Britain & Northern Ireland (Video Insight)
It is a challenge itself to write about the movie without swearing out of excitement and astonishment. And this is what every great movie does – it doesn't let you simply watch it; you enjoy and suffer along with it. It puts you in frenzy, it drives you mad, it gets you lost in its rhythm. A supreme work in the action genre, Fury road raises the bar beyond any previously set limit and is inarguably the best movie of the Mad Max series so far, both technically and in terms of its vision. Watching it again doesn't take anything away from its captivating power. 
Related article: FACT-CHECKED Series: Armie Hammer and 32 Facts About Our Mega-Star
All Hail the Imperator
Some have voiced discontent that Fury Foad prioritizes Furiosa's (Charlize Theron) story over Max's (Tom Hardy) and that the prequel would be diverting away from the original premise of the franchise. We have to remember that, first, Max is still our point of entry and first perspective into the desolate world of Fury Road. Second, since Road Warrior, Max has always gotten into stories that were not properly his, taking off at the end so that the nomadic thread of the franchise can continue. What changes in Fury Road is that Max has to share the protagonist spot with Furiosa, who shows herself as the true hero of the narrative.
Related article: Every Tom Hardy Role From 2001 to 2020 & All Performances Diverse- The Winner's Journey
Related article: FACT-CHECKED Series: Leonardo DiCaprio and 32 Facts on the Legendary Star
Related article: FACT-CHECKED SERIES: Prince Harry and 32 Facts on the Duke of Sussex
There is no Fury Road without Furiosa, who, from the first time she shows up on the screen, her determined eyes surrounded with black motor oil like battle paint, commands our absolute deference. This is her path and she's the one who is rightfully behind the wheel (even though she can ask Max to help her out from time to time), and it would be a waste on the part of the creators not to further develop this story.
Charlize Theron's impersonation of Furiosa, a natural leader with strength, persistence, resilience, and responsibility, was unforgettable and iconic, especially when she can't help but show her agony in the face of the loss of the only truth she holds dear. This is why it's sad that we will not be able to see Theron again in the role, as George Miller finally decided not to use CGI de-aging on the actress like Martin Scorsese did in The Irishman with Al Pacino, Robert De Niro and Joe Pesci. Miller is looking to cast someone in their twenties to fill her shoes. For the good news, on the other hand, both the Oscar-winning production designer Colin Gibson and DP John Seale has signed on to the new project. It is impossible for us not to get excited and impatient. 
By Bilgesu Sisman
More Interesting Stories From Hollywood Insider
– Do you know the hidden messages in 'Call Me By Your Name'? Find out behind the scenes facts in the full commentary and In-depth analysis of the cinematic masterpiece
– A Tribute To The Academy Awards: All Best Actor/Actress Speeches From The Beginning Of Oscars 1929-2019 | From Rami Malek, Leonardo DiCaprio To Marlon Brando & Beyond | From Olivia Colman, Meryl Streep To Bette Davis & Beyond
– Why Queen Elizabeth II Is One Of The Greatest Monarchs | Her Majesty Queen Elizabeth II of United Queendom of Great Britain & Northern Ireland
– Compilation: All James Bond 007 Opening Sequences From 1962 Sean Connery to Daniel Craig
– In the 32nd Year Of His Career, Keanu Reeves' Face Continues To Reign After Launching Movies Earning Over $4.3 Billion In Total – "John Wick", "Toy Story 4", "Matrix", And Many More
– Want GUARANTEED SUCCESS? Remove these ten words from your vocabulary| Transform your life INSTANTLY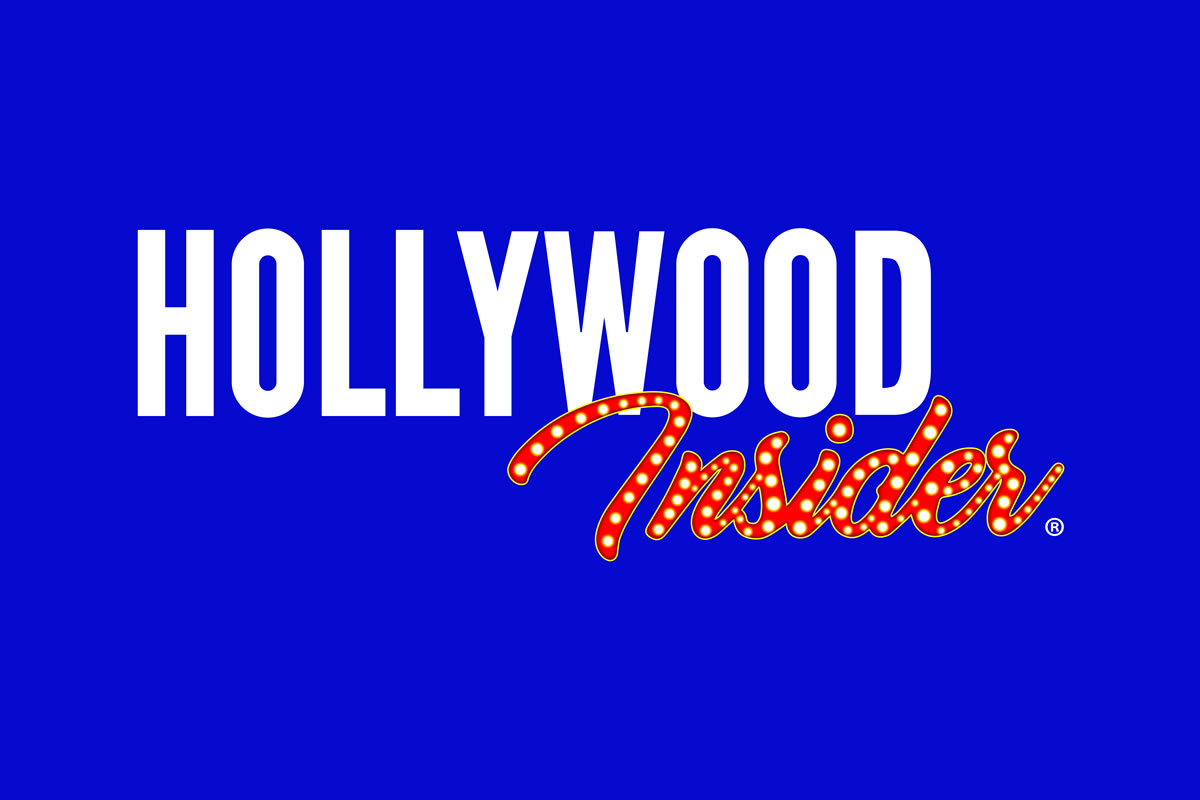 Hollywood Insider  is a media network thatfocuses on substance and meaningful entertainment/culture, so as to utilize media as a tool to unite and better our world, by combining entertainment, education and philanthropy, while being against gossip and scandal.