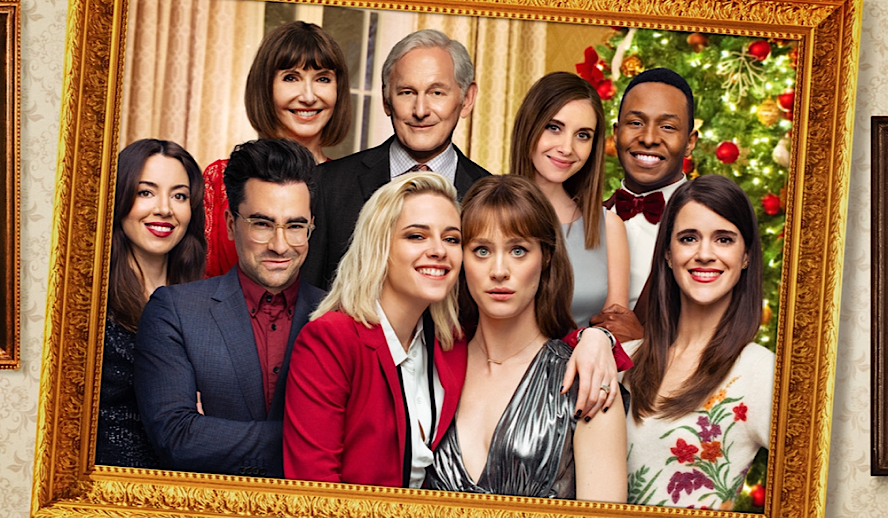 Photo: 'Happiest Season'/Hulu
With the holiday season now in full swing, that means it's time for viewers and audiences to indulge in the tried-and-true tradition of holiday movies. Whether it's the classics or more modern entries like Home Alone, Elf, Love Actually, The Best Man Holiday or The Family Stone, or even the numerous original movies from Hallmark or Netflix, there's a reason we gravitate towards them. Beyond the usual Christmas-themed hijinks, we see a glimpse of the world the way it could be: where goodwill and harmony is possible for all, that people can change for the better, and the hope that everything could turn out alright in the end.
With 'Happiest Season', co-writer and director Clea DuVall offers up the latest modern holiday film with a twist in terms of LGBTQ representation. And the result is a very charming film with laughs and a great deal of heart.
Related article: WATCH: "If Your Child Told You They Were Gay/Lesbian, What Would You Do?" – Prince William Confirms He Would Completely Accept His Gay Children – Hollywood Insider's 'Messages From America' – Episode 6
Related article: Love Wins at Hallmark Channel with LGBTQ Storylines in Holiday Movies
Everyone's Secrets Come Out in the Holidays
After a year of dating, grad student and pet sitter Abby (Kristen Stewart) and writer Harper (Mackenzie Davis) are very much in love. While Abby is indifferent to the coming holiday season, Harper loves it and impulsively invites her girlfriend to meet her family for the first time over Christmas. Seeing this as a big step in their relationship, Abby plans to propose to Harper and get her parents' blessing.
On the drive over, Harper drops a bombshell: she hasn't come out yet to her conservative parents, who assume Abby is just her best friend and orphaned roommate and is also straight. Harper explains that her father Ted (Victor Garber) is running for mayor and hoping to court a major donor. She pleads with Abby to go along with the charade, promising to reveal the truth to her family afterward. While uneasy with the plan, Abby agrees and soon gets acquainted with the rest of Harper's family: uptight and Instagram-obsessed mom Tipper (Mary Steenburgen), eccentric and ignored middle sibling Jane (Mary Holland, who co-wrote the script), and overachieving and judgmental older sister Sloane (Alison Brie).
However, Abby notices that Harper is slowly drifting away from her. And as she learns more about the family and Harper's past, she starts to question the girlfriend she thought she knew and whether there's a future for them.
Related article: MUST WATCH – Hollywood Insider's CEO Pritan Ambroase's Love Letter to Black Lives Matter – VIDEO
Subscribe to Hollywood Insider's YouTube Channel, by clicking here. 
On the Meaning of
Happiest Season
Over the years, there have been plenty of holiday-themed comedies with at least a couple each year featuring big-name casts. But these movies have fallen short when it comes to LGBTQ representation; the ones that do feature gay, lesbian, or queer characters typically sideline them into token "gay best friend" roles. Things have started to change recently, with Hallmark now committing to include LGBTQ stories, characters, and actors in their movies. And what makes Happiest Season such a big deal is that it's the first major mainstream holiday comedy with gay leads, telling their story from their perspective, by a major studio; the film was set to release in theaters until the COVID-19 pandemic upended things and Hulu acquired it.
"I've always been such a huge fan of holiday movies, but if there was an LGBTQ+ character in a holiday film, they were always in the background or just sort of thrown in to diversify an otherwise 'normal' family," DuVall, a veteran actress best known for her work in The Faculty, But I'm a Cheerleader, Girl, Interrupted and Veep told the LA Times. "Once I had transitioned into writing and directing, I realized I could be the person who made that movie, and it was this very powerful, inspiring moment". 
Related article: The Power of Positivity: Ikorodu Bois + Chris Hemsworth + Russo Brothers + Sam Hargrave
Limited Time Offer – FREE Subscription to Hollywood Insider – Click here to read more on Hollywood Insider's vision, values and mission statement here – Media has the responsibility to better our world – Hollywood Insider fully focuses on substance and meaningful entertainment, against gossip and scandal, by combining entertainment, education, and philanthropy. 
It's a sentiment Stewart and Davis echo. And in an industry where LGBTQ movies tend to be indies and happy endings are rare, the fact that the film is part of a subgenre where it's not much of a spoiler to say that things work out isn't necessarily a bad thing. Said Davis, "There's something so nice about watching a Christmas rom-com and knowing it ends with everything being fine". Stewart added with regards to the film as a queer story, even as the couple face obstacles, "It was cool to see something where you know it's going to work out…that they're clearly in love and going to be together". 
In a genre where heteronormativity is the norm, there's something quietly revolutionary about centering the story on a queer couple. That also extends to behind-the-scenes, with it being co-written and directed by an out filmmaker, with a queer lead actress (Stewart) and other LGBTQ actors in the cast.   
A Familiar but Enjoyable Time of the Year
As hinted at earlier, the film doesn't deviate from the basic contours of a Christmas movie: the protagonist who's apathetic about the holidays, awkward and tense moments with family, misunderstandings, and near-misses, and the central relationship being put to the test. But DuVall and Holland don't shy away from the film's familiar plot trajectory, and instead, embrace and play into the subgenre's strengths. Even knowing how it ends, it's still very well-executed.  
Related article: Hollywood Insider's CEO Pritan Ambroase: "The Importance of Venice Film Festival as the Protector of Cinema"
Related article: The Masters of Cinema Archives: Hollywood Insider Pays Tribute to 'La Vie En Rose', Exclusive Interview with Director Olivier Dahan
Fitting the film's more intimate scale, DuVall doesn't go for flashy directing and chooses to highlight the performances and tone. And she brings a light touch to the proceedings: even as things get tense between Abby and Harper, it's played for genuine drama without it becoming excessive; likewise, despite Ted and Tipper's conservative leanings, they're not portrayed not as raging bigots but more as very demanding parents. Despite the potentially heavy subject matter, there's a sense of fun to the proceedings. While there are some slapstick and broadly funny moments, with Holland and Dan Levy (who plays Abby's best friend John) also bringing levity and comic relief, much of the humor is more low-key. DuVall knows that the idea of spending the holidays with family is already fertile ground for both comedy and drama without having to try too hard. As such, she trusts the actors to make it work.
This leads to the film's ace: the fantastic cast. Stewart and Davis are especially lovely together, with great chemistry between them. Stewart in particular wonderfully conveys the anxiety, awkwardness, and vulnerability of her predicament while also fully committing to the romance; you believe that she's willing to endure this for the sake of the woman she deeply loves. Davis is also very good in bringing nuance to a role that calls for her to be both the loving girlfriend worth fighting for, while also being quite unlikeable at times; you understand why she does what she does. The supporting cast is excellent. Garber brings warmth and gravitas to the proceedings. Brie and Steenburgen are both wonderfully intense. Levy and Holland are incredibly hilarious and surprisingly poignant. And Aubrey Plaza (as Harper's ex-girlfriend who befriends Abby) delivers a very charismatic performance.
Related article: Did you see the hidden messages in 'Call Me By Your Name'? Find out behind the scenes facts in the full commentary and in-depth analysis of the cinematic masterpiece
Related article: 'God's Own Country' is a Must Watch for Fans of 'Call Me By Your Name'
Happiest Season
Captures Both the Coming-Out Experience and the Idea of the Perfect Family
While Abby and Harper's romance is the heart of the film, it also serves as a jumping-off point for another theme that's deftly explored: the price of having a "perfect" family. Specifically, how the drive for perfect presentation can result in a dynamic that's toxic.
Despite being welcomed, Abby winds up feeling alone and left out by a family that occasionally condescends to her and views her as more of an interloper. In slipping back into the role of the good and straight daughter for the sake of her dad's campaign, Harper winds up pushing Abby away and repressing the parts of her that allow her to be herself. Sloane is desperate for approval from her parents, who are still bitter about her giving up her career to be a mom and only see her value in having a photo-op-friendly family. And Jane is the weird yet loving middle sibling who winds up being ignored. In vying for their parents' love and the need to keep up appearances, the three sisters wind up being pitted against each other. By the end, even Ted and Tipper come to admit that they struggle under perceived expectations. It's no surprise that all this brewing tension comes to a head.
It's this duality that gives the film universal appeal. I'm straight and yet I can very much relate to the idea of having to pretend to be a different person around friends and family.
Related article: The Quiet, Yet Raw Emotional Atmosphere of 'Ammonite' with Kate Winslet & Saoirse Ronan as Lovers
Related article: 'The Last of Us Part 2': One of The Best Video Games with LGBTQ+ Characters
At the same time, the film also succeeds in celebrating the LGBTQ experience in a matter-of-fact way. While Harper's coming out is a source of drama, the LGBTQ lifestyle is also shown in a casual manner like it's no big deal. We see it in the fashions, the way John teases Abby, and in the support, Abby finds with people like John and Riley and in events like a drag show. 
The film is also nuanced in its portrayal of the coming-out experience. Even as viewers empathize with Abby and resent Harper for not being honest with her family, the film also understands what's at stake for Harper: the risk of losing her parents' love. The pressure of having to live a lie nearly breaks her. It's a fear that many in the LGBTQ community still live with to this day. As John explains to Abby in a moving climactic monologue, everybody's coming-out story is different: it could either go well or wrong, but the choice to do so is one that's not to be taken lightly. And the film knows it.
Conclusion
Familiarity aside, Happiest Season is both a win in terms of representation and a delight with a story that's funny and heartfelt, backed by an excellent cast. It's a worthy addition to the yearly watchlist of feel-good modern Christmas movies.
Happiest Season is now streaming in the U.S on Hulu.
By Mario Yuwono
Click here to read Hollywood Insider's CEO Pritan Ambroase's love letter to Black Lives Matter, in which he tackles more than just police reform, press freedom and more – click here.
An excerpt from the love letter: Hollywood Insider's CEO/editor-in-chief Pritan Ambroase affirms, "Hollywood Insider fully supports the much-needed Black Lives Matter movement. We are actively, physically and digitally a part of this global movement. We will continue reporting on this major issue of police brutality and legal murders of Black people to hold the system accountable. We will continue reporting on this major issue with kindness and respect to all Black people, as each and every one of them are seen and heard. Just a reminder, that the Black Lives Matter movement is about more than just police brutality and extends into banking, housing, education, medical, infrastructure, etc. We have the space and time for all your stories. We believe in peaceful/non-violent protests and I would like to request the rest of media to focus on 95% of the protests that are peaceful and working effectively with positive changes happening daily. Media has a responsibility to better the world and Hollywood Insider will continue to do so."
Ways to support Black Lives Matter Movement to end systemic racism
More Interesting Stories From Hollywood Insider
– Want GUARANTEED SUCCESS? Remove these ten words from your vocabulary| Transform your life INSTANTLY
– Compilation: All James Bond 007 Opening Sequences From 1962 Sean Connery to Daniel Craig
– Do you know the hidden messages in 'Call Me By Your Name'? Find out behind the scenes facts in the full commentary and In-depth analysis of the cinematic masterpiece
– A Tribute To The Academy Awards: All Best Actor/Actress Speeches From The Beginning Of Oscars 1929-2019 | From Rami Malek, Leonardo DiCaprio To Denzel Washington, Halle Berry & Beyond | From Olivia Colman, Meryl Streep To Bette Davis & Beyond
– In the 32nd Year Of His Career, Keanu Reeves' Face Continues To Reign After Launching Movies Earning Over $4.3 Billion In Total – "John Wick", "Toy Story 4", "Matrix", And Many More
Happiest Season, Happiest Season, Happiest Season, Happiest Season, Happiest Season, Happiest Season, Happiest Season, Happiest Season, Happiest Season, Happiest Season, Happiest Season, Happiest Season, Happiest Season, Happiest Season, Happiest Season, Happiest Season, Happiest Season, Happiest Season, Happiest Season, Happiest Season, Happiest Season, Happiest Season, Happiest Season, Happiest Season, Happiest Season, Happiest Season, Happiest Season, Happiest Season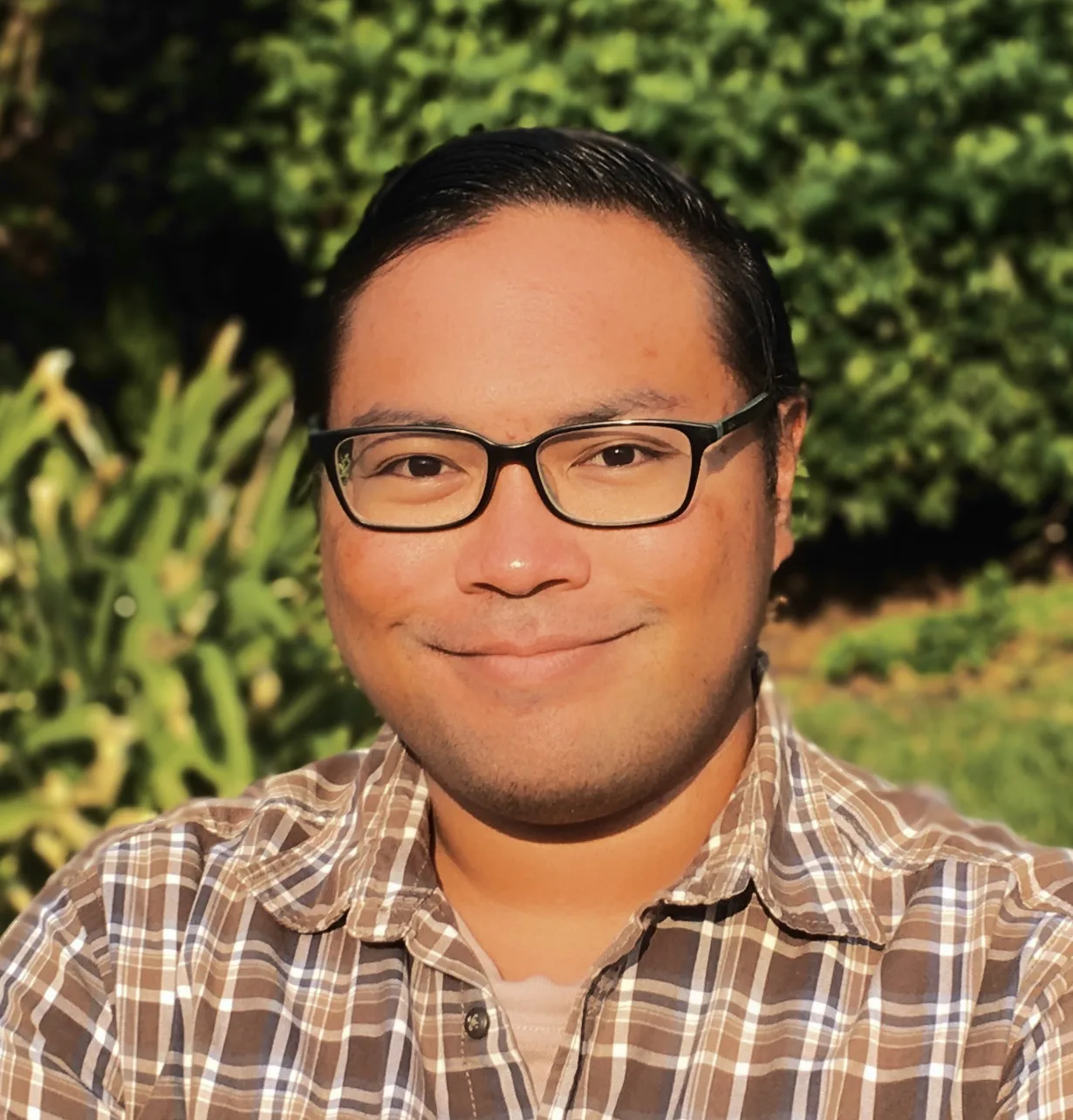 Mario
Yuwono
is from Indonesia, but was born in Italy and attended school in Jakarta, Moscow, Berlin and Los Angeles. He has been obsessed with films ever since he saw his first movie at the age of five, and would go on to spend his younger years reading film encyclopedias and movie guides. Combined with a global upbringing rooted in greater social awareness, this drives him to be more observant of values promoted in films. He believes in cinema's potential to enable greater empathy and meaningfully expand people's horizons, in line with
Hollywood Insider's
goal. He holds a Master of Fine Arts degree in Screenwriting from California State University in Northridge. Aside from reporting on film, TV and culture, Mario also aspires to write for film and television, and is a strong believer in social change, equality and inclusion.