Video Version of this Article
Video: Hollywood Insider YouTube Channel
Oscar Snubs: 10 Actors Denied Their Worthy Oscar Best Actor and Best Actress Awards (In No Specific Order)
Ethan Hawke
With four nominations and a league of amazing films under his belt, it is both a shame and a surprise that we haven't seen an oscar in Ethan Hawke's hands. Wearing many hats, Hawke is known for directing and writing alongside his acting career. My first introduction to Ethan Hawke was Reality Bites, also starring the intriguing Winona Ryder and Ben Stiller.
Quite a poignant film for these trying times, as the theme revolves around young adults trying to forge their path in a world where entry-level jobs are unpromising–even with a degree it seems bleak to find a respectable career coming out of college. A greasy-haired Ethan Hawke is the ultimate 90's grunge heartthrob, a coffee-house guitarist filled with ideologies and cigarette-smoking armchair philosophies.
Related article: The Before Trilogy: Ethan Hawke & Julie Delpy's Gut-Wrenching Look at Evolution of Love within a Relationship
Related article: 'Boyhood': Richard Linklater's Extraordinarily Unique Commitment to Beauty of Real-Life
Ethan, with his reckless "bad-boy" demeanor, plays the friend that you lust after but won't admit it because he seems too fickle/ unstable to be real boyfriend material. There tends to be something of a hopeless romantic to many of his performances though, that makes him kind of irresistible to those with a thirst for that edgy/ playful type. 
Filmed from 2001 to 2013, Ethan Hawke starred in Boyhood, as the irresponsible musician father of his Mason, a boy we watch grow before our eyes over the course of 12 years. It was a film like no other, experimenting with the actual age progression on screen of all the characters involved.  Of a similar cadence, Ethan also starred and contributed to the writing of the Before Series (Before Sunrise, Before Sunset and Before Midnight) by Richard Linklater, capturing the evolution of his love with Julie Delpy over three movies, also appearing with her in a scene from Waking Life-– an animation exploring the metaphysical, philosophical, political, and scientific mysteries of dreams, living, and dying. 
Ethan Hawke is known for his "mumble-core" like films, highlighting some of the most interesting and pressing questions regarding the nature of existence and what it means to be human. He has a special knack for making every performance feel like you are looking through the keyhole to someone's pillow talk conversation–intimately raw, vulnerable, and magnetizing dialogue can be expected often from him in these experimental genre films. Ethan has an exceptional talent for channeling the kind of free-flowing authenticity that is wholesome, life-like, and unparalleled in its originality. 
Related article: MUST WATCH – Hollywood Insider's CEO Pritan Ambroase's Love Letter to Black Lives Matter – VIDEO
Subscribe to Hollywood Insider's YouTube Channel, by clicking here. 
Will Smith
Another shocking one is Will Smith, who is infamous for his start as both a rapper and the silly character in Fresh Prince of Bel-Air, which ran six seasons. Since his beginning though, Will has branched out to wow the world with deeply moving performances. Often filling the shoes of some notoriously battered hero, he brought fans to tears in The Pursuit of Happyness, I Robot, and I Am Legend.
In The Pursuit of Happyness, Will plays an ambitiously innovative Chris Gardner, inspiring us to keep pushing to the absolute limit to create abundance in the bleakest of circumstances. Abandoned by the mother of his child, he must care for his son alone post-eviction. Having no choice but to take his son along for the ride, he manages to sell most of his inventions to just barely scrape by while grinding feverishly to excel beyond the twenty other interns who are all competing for a paying job with the company. Homeless and encountering hardship after hardship, Will's strength and determination is something that sticks with you and inspires you for the rest of your life. 
Related article: The Power of Positivity: Ikorodu Bois + Chris Hemsworth + Russo Brothers + Sam Hargrave
Limited Time Offer – FREE Subscription to Hollywood Insider
Click here to read more on Hollywood Insider's vision, values and mission statement here – Media has the responsibility to better our world – Hollywood Insider fully focuses on substance and meaningful entertainment, against gossip and scandal, by combining entertainment, education, and philanthropy. 
In all of the aforementioned films, Will has a particular knack for leaking himself bare in moments, rendering him ego-less in his outbursts of emotional rage. His performances bear a great deal of importance to many though, as he reels us into the story with an impressively believably vulnerability. His constrained strength subtly conveyed in his weakest moments, always brimmed with hope in his bleakest breakdowns. Within the spectrum of his emotional range, he never fails to give us a genuine laugh with his impeccable comedic delivery. Who didn't love the Men in Black?
Willem Dafoe
One of the most respected performers to date, Willem Dafoe has appeared in over 100 films, ranging from big hits to experimental independent features. Iconic for his wide-eyed, wild monologues and the deeply rich tonalities to his voice, Willem delivers his all in every performance, making humble contributions to every piece he works on. 
 In Oscar-nominated The Florida Project, Willem plays Bobby, a tough but sensitive budget-hotel manager whose stern demeanor is underlined with a sympathetic tenderness towards others, particularly the young star of the movie. His kindness is heartwarming to witness as the irrepressible young girl living at the motel shines on despite the incremental escalation of dangerous activities employed by her mother in her efforts to keep them afloat. 
Related article: Hollywood Insider's CEO Pritan Ambroase: "The Importance of Venice Film Festival as the Protector of Cinema"
Related article: The Masters of Cinema Archives: Hollywood Insider Pays Tribute to 'La Vie En Rose', Exclusive Interview with Director Olivier Dahan
Starring in At Eternity's Gate, Willem plays a sadly misunderstood Vincent Van Gogh, hungry to satiate his lust for life and nature, but dampened by the lack of support or understanding he receives from both the artists and people around him. Willem's solitariness is amplified by his deeply entrenched performance as he ascends into a kind of looming madness. His long gazes into nature and poetic monologues about his artistic alienation capture so eloquently his fascinating delirium. This seemed a difficult role–, but Willem was exceptional. 
Further on the edge of eccentric performances is his role in the psychological horror film, The Lighthouse alongside Robert Pattinson. Playing this strangely drunk, demanding, and hostile character it is evident that Willem Dafoe is one of those actors that can entirely enter the narrative of an atmosphere and leave us drenched in the wake of the creator's vision. He is a true instrument of artistry. 
Related article: A Tribute To The Academy Awards: All Best Actor/Actress Speeches From The Beginning Of Oscars 1929-2019 | From Rami Malek, Leonardo DiCaprio To Marlon Brando & Beyond | From Olivia Colman, Meryl Streep To Bette Davis & Beyond
Related article: If Oscars New Rules Had Existed 80 Years Ago, These Deserving Stars Would Not Have Been Ignored
Michelle Williams
Known for her character in the infamous Dawson's Creek as one of the love interests next to Katie Holmes, Michelle Williams has sprung into a career of emotionally complex films throughout the years. There is often something forlorn and aching about her characters, never quite happy or satisfied with their position, usually not ending in the ubiquitous happily-ever-after. She is the queen of existential dread in a relationship. With these uncomplicated plots, many of her best films intimately revolve around character dynamics and relationships. Some examples of this include Blue Valentine with Ryan Gosling, Take This Waltz, and Brokeback Mountain, starring Heath Ledger as her partner in the film.
Edward Norton 
Edward Norton is undeniably talented, he has appeared in some incredible films and impressed fans with his intense dives into his characters. It's shocking he hasn't won an Oscar for some of them.  Appearing in movies like the notorious Fight Club, American History X, Motherless Brooklyn, Birdman, Moonrise Kingdom, and The Illusionist. He is one of those people capable of reaching bizarrely dark territories–and it surprises you because there is something so innocent and awkward about him underlying his aggressive performances.  He's something of a Hollywood anomaly.
Related article: A Feminist's Perspective of 'Fight Club': This Misjudged Film is the Perfect Satirical, Anti-Capitalist Pendant
Related article: Will the Diversity in Victory of Last Year's Oscars 2019 – 91st Academy Award Winners Ever Be Repeated?
Brad Pitt
Another shock to the heart! Brad Pitt starred in Fight Club with Edward Norton, with an outstanding performance as Tyler Durden, the anarchist aficionado. His playfully elusive expression, rage, and confidence made him the perfect role in this film. Appearing in several other incredible films and exuding remarkably unforgettable performances it's truly bizarre that one of the most famous actors in Hollywood, and well-deserved for that matter, has not yet won an Oscar. Some of his other amazing work include Babel, Sleepers, Legends of the Fall, The Curious Case of Benjamin Button, Once Upon a Time in Hollywood, and The Tree of Life.
Woody Harrelson
A tumbleweed of shockers! Woody Harrelson fits a unique slot that no other actor can fill. There's something to his slimy and quirky characters that is unexplainably magnetizing, he can muster both hilarious and menacing in the same breath–not an easy feat. Starring in Natural Born Killers alongside Juliette Lewis, and appearing in over 100 other films including Zombieland, The Edge of Seventeen, Seven Psychopaths, and No Country for Old Men. 
Related article: A Tribute to Brad Pitt: His Greatest Roles & Transformations – The Winner's Journey
Related article: WATCH: Once Upon A Time In Hollywood's Premiere & "Reaction From Stars" Leonardo DiCaprio, Brad Pitt, Quentin Tarantino, Margot Robbie, Etc. On The Making Of The Masterpiece
Saoirse Ronan
Newly budded star Saoirse Ronan has graciously gifted Hollywood with her presence and sprinkled us with her artistic gifts. It's jaw-dropping that neither her strong leading lady performances in Lady Bird or Little Women have landed her that oscar yet. She is a precious and incredibly talented gem in this industry. Some of her other films to catch are The Lovely Bones, Mary Queen of Scots, and Ammonite, to name a few. It will be interesting to see what film in her future snags her well-deserved reward. 
Jake Gyllenhaal 
After starring in the iconic classic Donnie Darko, it's a mystery Jake hasn't won an Oscar by now. Playing the subdued, troubled boy trapped in some dark psychotic warp of time and mind, it is impossible to forget his performance after watching this film. Some of his other amazing works include Brokeback Mountain, The Sisters Brothers, Brothers, Jarhead, Bubble Boy, and October Sky. 
Tom Cruise 
After the mind-bending film Vanilla Sky, and the mystically dark Interview with the Vampire, Tom Cruise has joined the list of talent overlooked. His character Lestat is one that haunts dreams for years after watching the film, that's enough to say that his performance was steaming with some captivating choices. Some of his other notorious films include Magnolia, Risky Business, The Mission: Impossible franchise, War of the Worlds, and Edge of Tomorrow with Nicolas Cage. 
Click here to read Hollywood Insider's CEO Pritan Ambroase's love letter to Black Lives Matter, in which he tackles more than just police reform, press freedom and more – click here.
An excerpt from the love letter: Hollywood Insider's CEO/editor-in-chief Pritan Ambroase affirms, "Hollywood Insider fully supports the much-needed Black Lives Matter movement. We are actively, physically and digitally a part of this global movement. We will continue reporting on this major issue of police brutality and legal murders of Black people to hold the system accountable. We will continue reporting on this major issue with kindness and respect to all Black people, as each and every one of them are seen and heard. Just a reminder, that the Black Lives Matter movement is about more than just police brutality and extends into banking, housing, education, medical, infrastructure, etc. We have the space and time for all your stories. We believe in peaceful/non-violent protests and I would like to request the rest of media to focus on 95% of the protests that are peaceful and working effectively with positive changes happening daily. Media has a responsibility to better the world and Hollywood Insider will continue to do so."
Ways to support Black Lives Matter Movement to end systemic racism
– Do you know the hidden messages in 'Call Me By Your Name'? Find out behind the scenes facts in the full commentary and In-depth analysis of the cinematic masterpiece
– A Tribute To The Academy Awards: All Best Actor/Actress Speeches From The Beginning Of Oscars 1929-2019 | From Rami Malek, Leonardo DiCaprio To Denzel Washington, Halle Berry & Beyond | From Olivia Colman, Meryl Streep To Bette Davis & Beyond
– In the 32nd Year Of His Career, Keanu Reeves' Face Continues To Reign After Launching Movies Earning Over $4.3 Billion In Total – "John Wick", "Toy Story 4", "Matrix", And Many More
Oscar Snubs, Oscar Snubs, Oscar Snubs, Oscar Snubs, Oscar Snubs, Oscar Snubs, Oscar Snubs, Oscar Snubs, Oscar Snubs, Oscar Snubs, Oscar Snubs, Oscar Snubs, Oscar Snubs, Oscar Snubs, Oscar Snubs, Oscar Snubs, Oscar Snubs, Oscar Snubs, Oscar Snubs, Oscar Snubs, Oscar Snubs, Oscar Snubs, Oscar Snubs, Oscar Snubs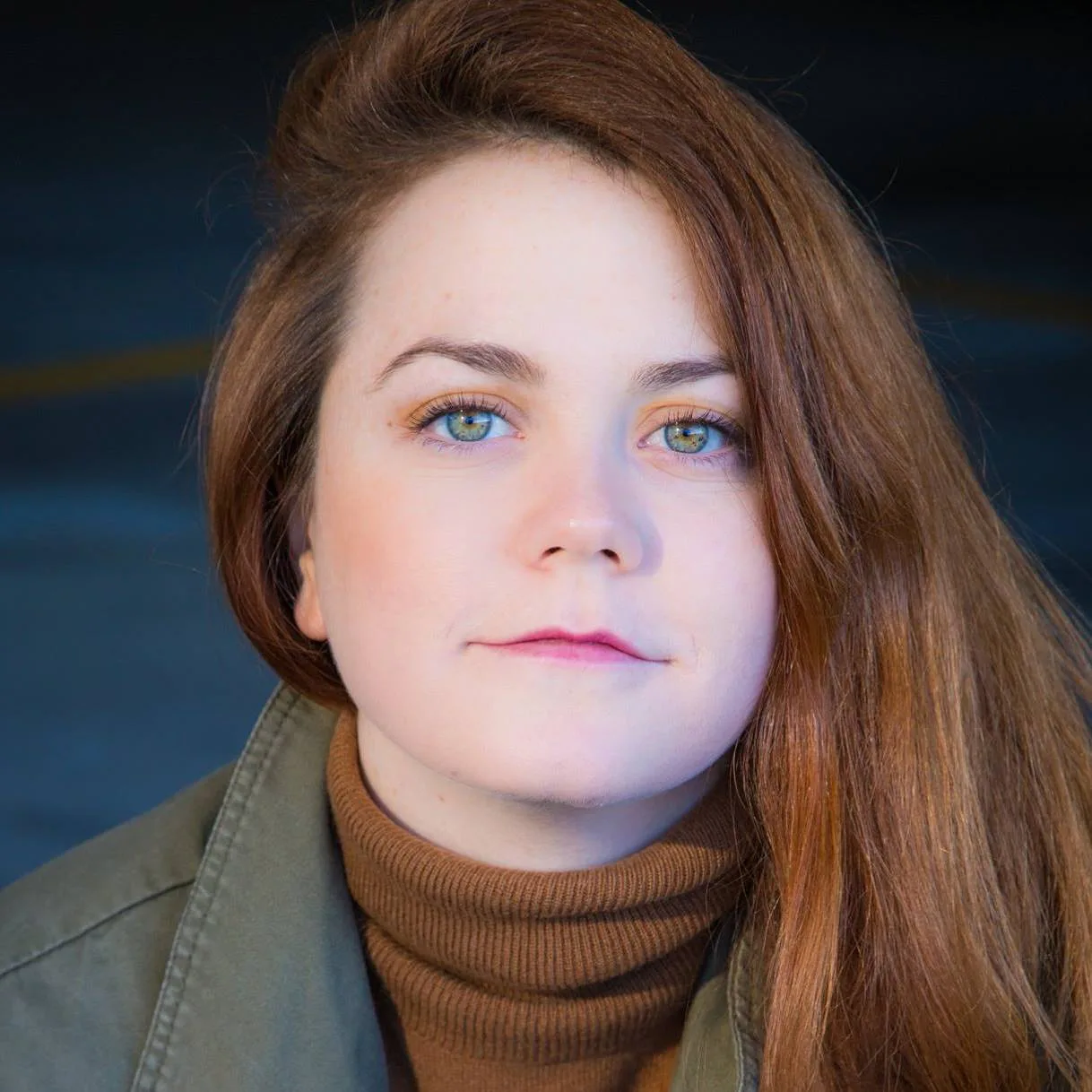 Melissa McGrath is a writer for Hollywood Insider, offering rich and engaging content for reviews and features. Melissa feels at home with Hollywood Insider's lively team who share an equal passion for the art of cinema. Having sought out compelling stories her whole life, she is eager to examine and share her observations with others interested in thought-provoking material. She believes in changing the world through meaningful dialogue and hopes to provide helpful insight with her work. She values open discussions concerning morality, culture, personal development, and holds a soft spot for cathartic humor. Through the art of storytelling, journalism, and cinema, Melissa seeks to help build a strong community of free-thinkers and cultivate a deeper understanding of the human experience.