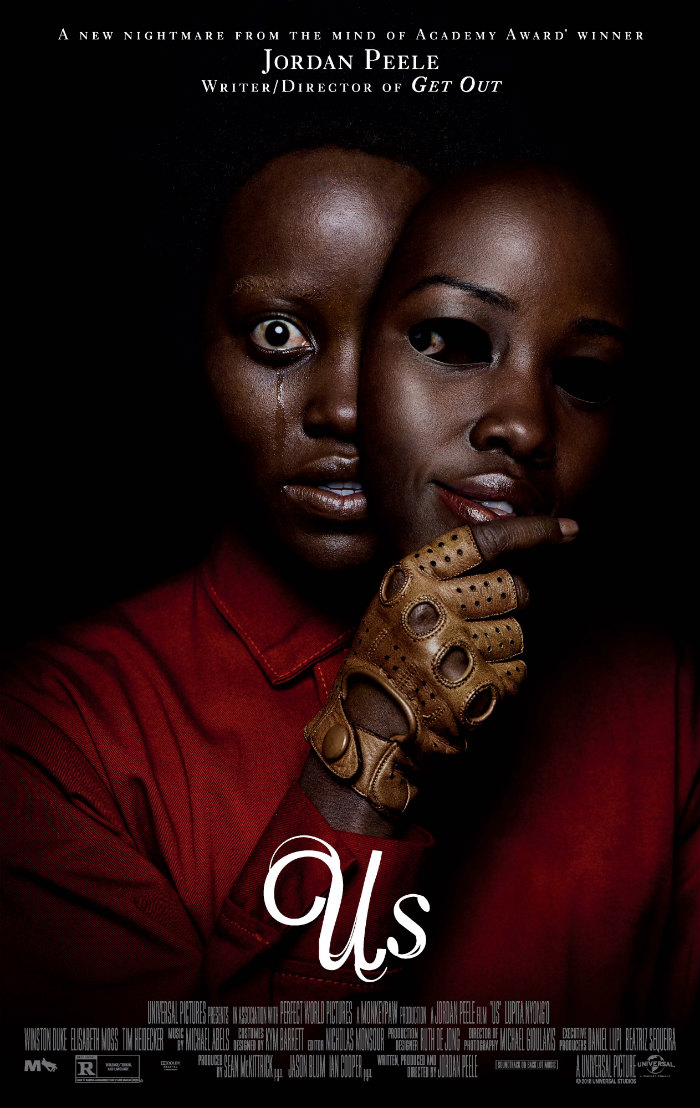 Photo: Us. Jordan Peele/Universal Pictures
Us is a horror film directed by Oscar-winning director, Jordan Peele, along with Jason Blum and Sean McKettrick–the same trio that had produced the horror films, Get Out and BlacKkKlansmen. They have utilized an African-American leading cast, likely to trope the norm of a typical white American family, attracting a massive amount of positive attention and inspiration for its genuine diversity. This movie is about a family on vacation in Santa Cruz that ends up getting stalked by their own clones within a cult-like apocalypse. It was released in theaters March 22, 2019, and was not declared a "horror" film by Peele until later on, allegedly somewhat inspired off of an episode from The Twilight Zone.
Lupita Nyong'o dazzles in Us 
The protagonist, Adelaide Wilson played by Lupita Nyong'o, is shown having experienced childhood trauma at the Santa Cruz pier and is uneasy about returning back to the scene. This traumatic experience is left quite mysterious, for bits and pieces of it are shown throughout the movie but it appears to be that she has encountered a clone in her life before, possibly contributing to her odd behavior throughout the vacation. When the clones invade their home one night, they are portrayed as menacing, superhuman versions of each character in red jumpsuits holding scissors, with distinct similarities in their personalities and abilities. The clones carry very disturbing facial expressions while facing off with their doppelganger, invoking further anxiety within their situation. In order to survive them, the Wilson family must physically fight them off and attempt to escape to Mexico, for this apocalypse only appears to be happening within the United States.
A cacophony of metaphors
The film explores multiple different controversial themes: colonialism, post-apocalyptic America, communism vs capitalism, marginalization, etc. The clones have the potential to represent many different types of undermined American citizens: poor, marginalized, working class, general outcasts, etc. Their matching red uniforms represent their extreme desire to be seen as equal with equal opportunity, which a communist philosophy would support. Red is also traditionally a color that represents communism and has represented communist state symbols before. The Wilsons are shown to be more closely affiliated with the upper class, possibly increasing the resentment of their clones. Even the title, Us, somewhat resembles the "U.S." to portray the extremes of the financial divide in the United States. The apocalypse going on seems to be out of motivation for some new enlightenment period, showing the clones in red uniforms holding hands to create a long, everlasting chain across the country.
[masterslider alias="ms-32-2-7-1″]
Photo: Us. Jordan Peele/Universal Pictures 
Reflecting within yourself – looking at the reflection of Us
The clearest concept of them all within this movie is a reflection of the self. There are several scenes where the clones are mirroring their other, or when the family members are contemplating their image in the mirror. This linear emphasis enhances their closeness to these clones, increasing their anxiety of becoming like the "other" and questioning their own distance from them. It has the ability to cause viewers to reflect on themselves as well; the movie begins with the statement that there are millions of abandoned, underground tunnels in the continental United States with no known purpose or use, suggesting the possibility of a society of others. The clones' reference to them as the Wilsons' "shadows" which further supports the philosophy that "the normal can never truly escape the lingering shadow of the abnormal, freak, and grotesque" implying we all have these animalistic qualities within us. This is only one way of interpreting it; there have already been several different interpretations and theories of the film, mainly focusing on the meaning and purpose of these clones for Peele enables room for there to be many potential explanations, making it such a remarkable film.
Cast: Lupita Nyong'o, Wilson Duke, Shahadi Wright Joseph, Evan Alex, Elisabeth Moss, Tim Heidecker, Cali Sheldon, Noelle Sheldon, Madison Curry
Director: Jordan Peele
Producers: Jordan Peele, Jason Blum, Ian Cooper, Daniel Lupi, Sean McKettrick, and Beatriz Sequiera
Writer: Jordan Peele
Cinematographer: Mike Giouslakis
More Inspiring Stories From Hollywood Insider
– Bollywood's first mainstream lesbian romance wins hearts all over the world 
– Video – Episode 2: Do civilians and public in USA believe religion and country should be separate in USA? To find out watch Hollywood Insider's episodic series Messages From America
– Why female superhero Captain Marvel's success shows that women should not be paid lower than men 
– How Barbie wins the diversity game, with an army of "Sheroes" and dolls modeled on Yara Shahidi, Naomi Osaka and many others
– Netflix's Elite is a show where being gay is a non-issue and gay couples are celebrated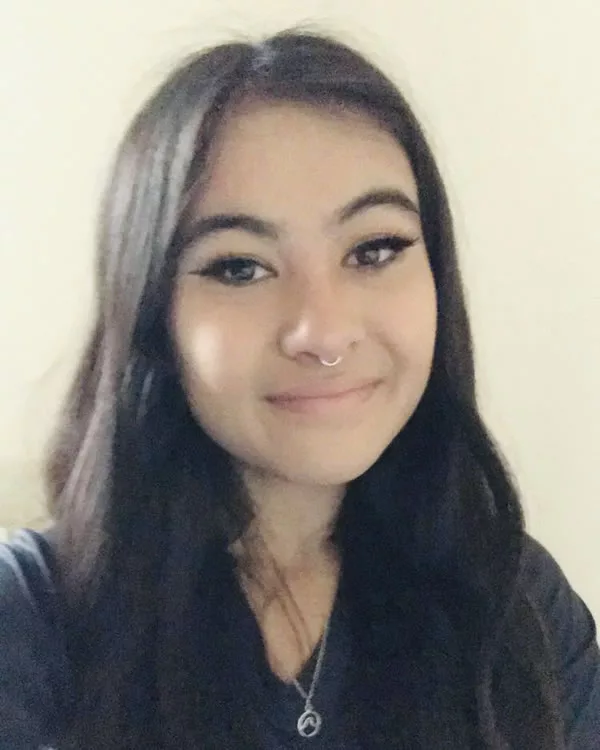 Juliet Poucher is a reviews writer for Hollywood Insider. She has a keen eye for films, art and literature, often analyzing them for hidden meanings. Hr goal with her career and duripromote entertainment with quality actors, meaningful stories, and universal messages.