Photo: 'Kajillionaire'/Focus Features
There's no one quite like Miranda July. The actor/director/performance artist-writer-singer-sculptor-app designer-activist-fashionista is perhaps the most 'multi' of multi-hyphenated creatives working today. A quick look at her popular Instagram reveals a dizzying array of projects, sketches, and calls to action. Constant in July's art is a sense of intimacy, immediacy, and spontaneous wonder. Regardless of how 'trivial' or 'serious' the subject matter is, July engages with it with earnest curiosity and a sense of play. In a world grappling with the disconnecting forces of greed, corruption, and a deeply disruptive global pandemic, a new feature film from Miranda July is a welcome gift indeed.
Right from its title, 'Kajillionaire' comes across distinctly as a Miranda July production. As a filmmaker, July has always had a knack for appellations. She cleverly dubbed her debut feature, an ensemble piece, Me and You and Everyone We Know. In that film, July played a performance artist who at one point writes "Me" on one shoe and "You" on the other, and films a skit of her feet getting to know one another. Her second film, The Future, dealt with the anxieties of growing old. Trailers for the film mordantly announced, "The Future: Coming Soon." "Kajillionaire", a nonsense word used to describe someone with a nonsensical amount of money, is the perfect title for a film that explores the absurdities of American wealth fetishization and the way our society's wealth inequality relegates many of the poorest members to a realm of constant childlike fantasization.
Related article: 'Yes, God, Yes' Review: Natalie Dyer Soars in this Coming-of-Age Comedy with 50 Hail Mary's, Ad Infinitum
Related article: 'Borat 2' Review? Very Nice! – Sacha Baron Cohen Has Done it Again with 'Borat Subsequent Moviefilm'
Parasitic Relationships – 'Kajillionaire'
Kajillionaire follows the scheming and dreaming of a family of criminals who have rejected traditional employment in favor of stealing and scrounging off of the abundant excesses available in the most American of American cities, Los Angeles. Theresa and Robert (Debra Winger and Richard Jenkins) are steadfastly ideologically synchronized in their beliefs that they live in a society full of brainwashed suckers, while their daughter Old Dolio (Evan Rachel Wood) is ambivalent, emotionally stunted, and in the thrall of her Svengali-like parents. With its focus on a family of clever strivers who have developed an abstractified and talismanic conception of wealth due to their lack of it, Kajillionaire does seem like an Americanized interpretation of Bong Joon-Ho's phenomenal 2019 film Parasite. However, one of the many charms of Parasite was the unabiding love and camaraderie the central family felt for each other. The Dyne family in Kajillionaire have come to interpret 'love' as just another marketing ploy designed to dupe consumers into emptying their pockets.
Love was central to the organic and collaborative survival strategies implemented by the family in Parasite. In Kajillionaire, collaboration is far more robotic, militant, even insectlike. Drills to avoid detection are regularly rehearsed, security cameras are clocked, and receipts and coupons are fastidiously filed away. They're constantly looking for a goldmine like the Healthy Choice pudding loophole Adam Sandler exploits in Punch-Drunk Love, but it never materializes and they're beaten down by the grind. Thus the Dynes have come to regard each other like bees in a hierarchical hive. Each has a purpose, and no derivation from that purpose is tolerated. At one point, Theresa and Robert suspect Old Dolio is pregnant and seem ready to spurn her, but Robert sniffs her for pheromones to remove the notion. Further heightening the animalistic aspect of the trio is their palpable attachment to their environment–they live in constant fear of "The Big One", the earthquake destined to one day sink California into the sea.
Related article: MUST WATCH – Hollywood Insider's CEO Pritan Ambroase's Love Letter to Black Lives Matter – VIDEO
Subscribe to Hollywood Insider's YouTube Channel, by clicking here. 
Old Dolio
Miranda July starred in her first two feature films, utilizing a performance art-informed heightened deliberateness in her acting to emphasize her characters' interpersonal and environmental relationships. Kajillionaire has Evan Rachel Wood seamlessly stepping in to serve as July's avatar. Her performance is almost vaudevillian in its physicality–in a recurring bit, Old Dolio limbos behind a low concrete wall to avoid being spotted by her family's landlord. She also develops her own stealth-focused movement exercises, which resemble interpretive dance choreography. Old Dolio's capacity for physicality is a stark contrast to that of her parents, who both have a default setting of paranoid stiffness. However, Old Dolio does share her parents' penchant for mechanical mannerisms and intentionally frumpy clothing. As a character, she is a metaphor for the struggle between ossifying inherited poverty and the desire for upward mobility and escape. Even the story behind the name Old Dolio is one of rags to riches fantasy–her parents named her after a homeless man who won the lottery in a never-achieved bid to have her named as his beneficiary upon death. Old Dolio is thus a constant reminder of her parent's vanished hopes and dreams. July's script is full of brilliant conceptual flourishes such as this. 
The story of Old Dolio's name may have been inspired by an event in July's own life. While developing her film The Future, July met a man named Joe Putterlik through advertisements in PennySaver magazine. She ended up casting him in her movie. When Joe passed away, July ended up inheriting Putterlik's treasured tabletop Christmas Village. 
Related article: The Power of Positivity: Ikorodu Bois + Chris Hemsworth + Russo Brothers + Sam Hargrave
Limited Time Offer – FREE Subscription to Hollywood Insider – Click here to read more on Hollywood Insider's vision, values and mission statement here – Media has the responsibility to better our world – Hollywood Insider fully focuses on substance and meaningful entertainment, against gossip and scandal, by combining entertainment, education, and philanthropy. 
Like a Christmas Village, many of the setpieces in Kajillionaire have meticulous thematic resonance, brought to life by production designer Sam Lisenco. The Dynes live in a home that is actually an abandoned call center like the one in Sorry to Bother You. In another parallel to Parasite, their status of being financially underwater is literalized by flooding of their home–in Kajillionaire, the walls regularly ooze with pink soap suds from the car wash next door. A scene inside a windowless and unlit gas station bathroom comes to evoke a vast starlit sky and turns into a meditation on death and our aloneness in the universe. A gathering of never-given birthday presents is lined up in a visual testament to a childhood of neglect. And perhaps in Evan Rachel Wood's most powerful scene, a young woman silently weeps through the face cradle of a massage chair as she realizes she is unable to be touched.
A Gentle Birth
So many of July's films are informed by the deep desire for human connection and understanding, and the pathologies that one can develop when that desire is unmet. In Me and You and Everyone We Know, John Hawkes plays a newly divorced dad who deliberately immolates his hand with lighter fluid in a desperate attempt to connect with his children. In The Future, an emotionally adrift Hamish Linklater forms a relationship with the moon and beseeches it for comfort, to which the moon responds, "I don't know anything. I'm just a rock in the sky." In an examination that continues into her most recent film, July examines how pain and delusion are often preferable to containing within ourselves our more indecipherable inadequacies.
Related article: The Masters of Cinema Archives: Hollywood Insider Pays Tribute to 'La Vie En Rose', Exclusive Interview with Director Olivier Dahan
Related article: Martin Scorsese: 32 Facts on the Powerful Auteur of Cinema Synonymous with Hollywood
Kajillionaire may simultaneously be the most approachable and the most unique of July's features to date. Produced by Annapurna and Brad Pitt's Plan B Entertainment, it is likely to be many audiences' introduction to her work. It's a fantastic entry point, thanks in no small part to the addition of Melanie, a chatty stranger the Dyne family ropes in on a booze-addled plane ride. As Melanie, Gina Rodriguez gives a ray-of-light performance. Her guilelessness and effortless sensuality introduce an unsettling threat of intimacy into the regimented structure of the Dyne family (a bizarre seduction attempt involving an unplugged hot tub and a paper plate covered in saltines have to be seen to be believed). Old Dolio, who after being paid to attend a mandated pregnancy class in someone's place becomes fixated on the intimacy particulars of her birth, sees that her parents are capable of affection through their treatment of Melanie. They just choose not to give any to their daughter. 
The dynamic July creates is fascinating–in this family's attempt to utterly reject mindless consumerism, they end up commodifying everything, love included. July questions whether we, like Old Dolio, will overcome or succumb to the myriad traumas of our reality. Do we reject the big, dumb world? Or do we take a note from the friendly stranger on the airplane and accept that, in life, "most happiness comes from the dumb things"?
Now available for VOD streaming on Amazon, Vudu, Microsoft, Google Play, and Fandango.
An excerpt from the love letter: Hollywood Insider's CEO/editor-in-chief Pritan Ambroase affirms, "Hollywood Insider fully supports the much-needed Black Lives Matter movement. We are actively, physically and digitally a part of this global movement. We will continue reporting on this major issue of police brutality and legal murders of Black people to hold the system accountable. We will continue reporting on this major issue with kindness and respect to all Black people, as each and every one of them are seen and heard. Just a reminder, that the Black Lives Matter movement is about more than just police brutality and extends into banking, housing, education, medical, infrastructure, etc. We have the space and time for all your stories. We believe in peaceful/non-violent protests and I would like to request the rest of media to focus on 95% of the protests that are peaceful and working effectively with positive changes happening daily. Media has a responsibility to better the world and Hollywood Insider will continue to do so."
Vote with a conscience – Register to Vote – Your vote saves lives and ends systemic racism
Ways to support Black Lives Matter Movement to end systemic racism
– Do you know the hidden messages in 'Call Me By Your Name'? Find out behind the scenes facts in the full commentary and In-depth analysis of the cinematic masterpiece
– A Tribute To The Academy Awards: All Best Actor/Actress Speeches From The Beginning Of Oscars 1929-2019 | From Rami Malek, Leonardo DiCaprio To Denzel Washington, Halle Berry & Beyond | From Olivia Colman, Meryl Streep To Bette Davis & Beyond
– In the 32nd Year Of His Career, Keanu Reeves' Face Continues To Reign After Launching Movies Earning Over $4.3 Billion In Total – "John Wick", "Toy Story 4", "Matrix", And Many More
Kajillionaire, Kajillionaire, Kajillionaire, Kajillionaire, Kajillionaire, Kajillionaire, Kajillionaire, Kajillionaire, Kajillionaire, Kajillionaire, Kajillionaire, Kajillionaire, Kajillionaire, Kajillionaire, Kajillionaire, Kajillionaire, Kajillionaire, Kajillionaire, Kajillionaire, Kajillionaire, Kajillionaire, Kajillionaire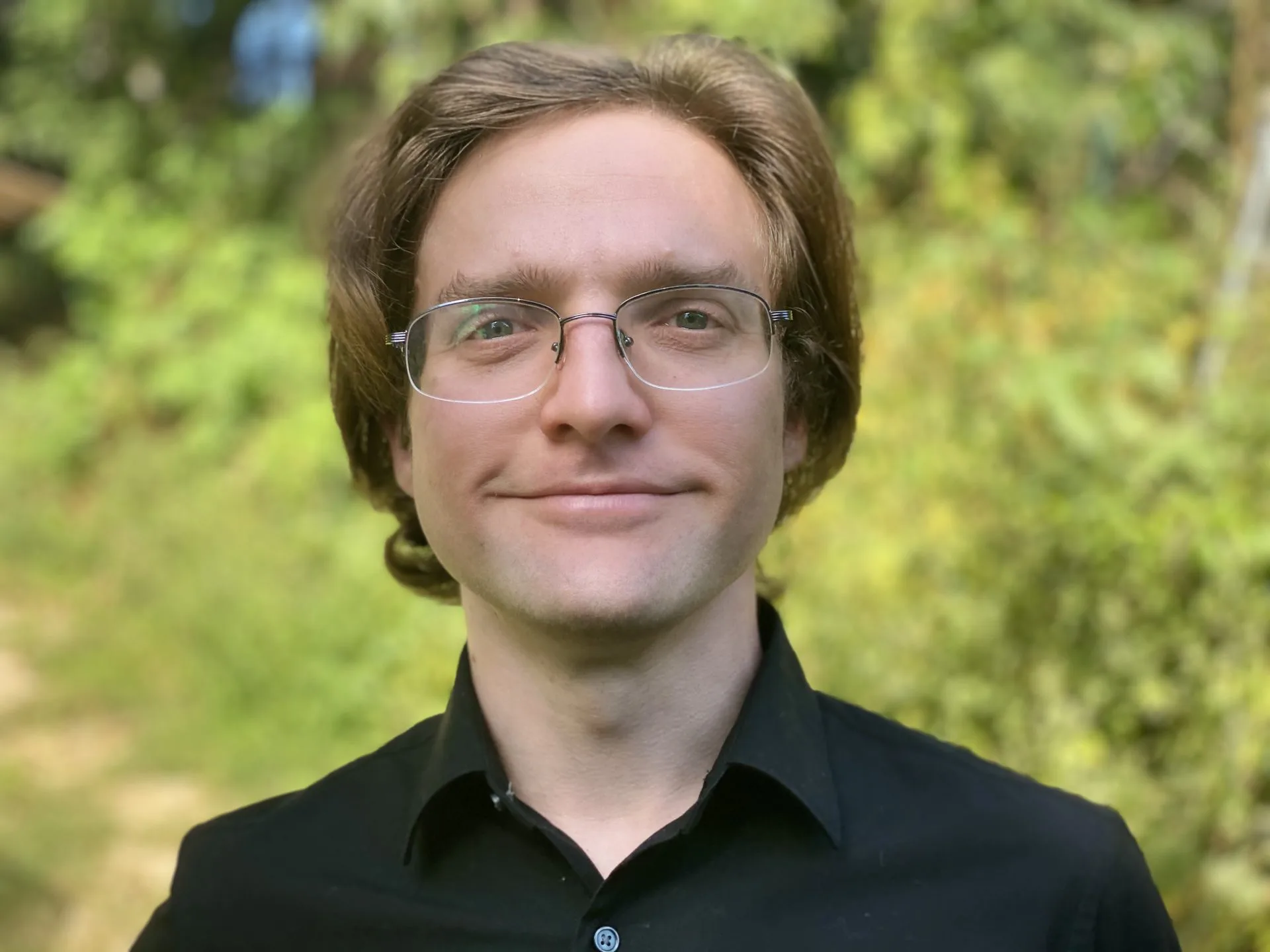 Trent
Kinnucan is a film and television critic, with over 5,000 film hours logged to date. He is devoted to maintaining an encyclopedic knowledge of cinema, with consideration for its history, its cultural impact, and its ability to create social change.
Trent
enjoys finding films that amplify voices otherwise unheard, and reveal images otherwise unseen.
Trent
's interest in media coverage as a way to inspire meaningful dialogue led him to
Hollywood Insider,
a media network that consistently prioritises journalism and content with a purpose.
Trent
also recognizes that media is meant to be enjoyed, which aligns with
Hollywood Insider's
penchant for tackling complex issues with levity and original insight.
Trent
hopes to share his love of film with others, and to help further expand the bandwidth of artists with something to say.