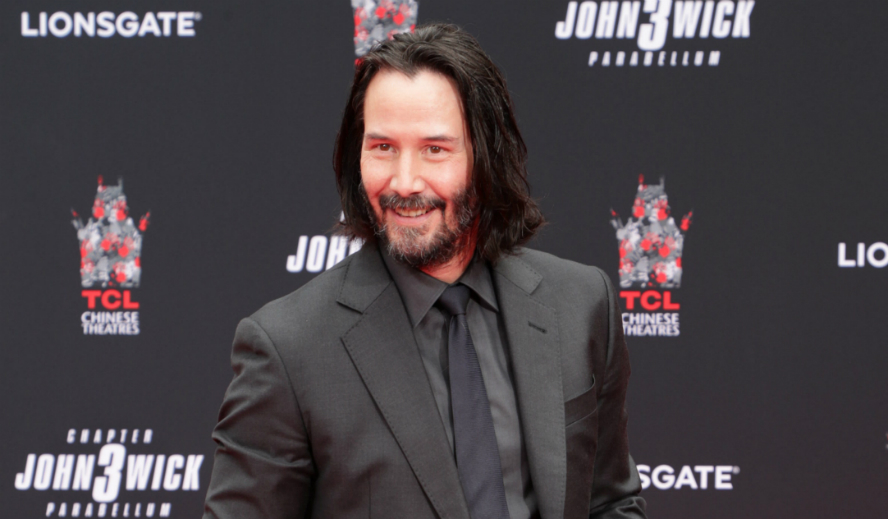 Photo: Keanu Reeves at his "Hand and Foot Print Ceremony"/Eric Charbonneau
Article updated on 23 March 2020 with video.
You may know the unstoppable star Keanu Reeves from the John Wick franchise and The Matrix, or from his recent role in Always Be My Maybe as well as the shockingly brilliant comedic turn in Toy Story 4, but there is so much more about Keanu that some of us may not know. Ever since his acting career launched in the drama River's Edge, we knew he was destined to do great things. Well guess what: he has been around for the past three decades, and it doesn't look like he will be stopping anytime soon – in fact, I am pretty sure he has been declared a messiah by his fans on social media. So here are a few facts to get to know the longtime star a little bit more:
1. Keanu was born in Beirut, Lebanon
Keanu Reeves (born Keanu Charles Reeves) was born on September 2nd, 1964 (Happy Belated Birthday!) to Patricia Taylor and Samuel Nowlin Reeves, Jr. His mother Patricia was a part of the entertainment industry as a costume designer, and his father was a geologist. He also has three siblings: Kim, Emma and Karina Miller. After his parents split, Keanu, his sister, and mother moved to New York and spent time in the US before settling in Toronto.
2. He is mixed-race
He has English, Chinese, Irish, Native Hawaiian, Portuguese ancestry. His mother, Patricia Taylor, is English and his father, Samuel Nowlin Reeves Jr., is an American born in Hawaii.
Subscribe to Hollywood Insider's YouTube Channel, by clicking here.    
3. His first time on screen was for a Coca-Cola Commercial
For anyone in the entertainment industry, you have to start somewhere. For Reeves, he first appeared in a Coca-Cola commercial. In this advertisement, he plays a cyclist who is getting ready for a big race, and is honored at the end by his father/coach with a nice cold bottle of Coca-Cola. On The Late Show with James Corden, Keanu reveals that he shaved his leg for this role to become a cyclist. "For me, it was a great experience because you're going from school and from study to the real world, to practical". This first-hand experience opened his eyes to what it was like to be on set and filming for the aspiring actor.
4.
He has a secret foundation in support of cancer research and families affected by the illness. 
In a society where charity work is often done purely for PR purposes – Keanu keeps his humanitarian work a secret. While speaking to Ladies Home Journal in 2009, Keanu confirmed that he has a private foundation to help children's hospitals and cancer research. "I have a private foundation that's been running for five or six years, and it helps aid a couple of children's hospitals and cancer research. I don't like to attach my name to it, I just let the foundation do what it does". In the 90's. his sister suffered from a form of cancer called leukaemia, which is "cancer of the bone marrow and lymphatic system, and affects both children and adults," according to Cancer Research Institute.
Related Article: Want GUARANTEED SUCCESS? Remove these ten words | Transform your life INSTANTLY 
5. Keanu has a deep admiration for Nepal and the Nepali people since his experiences filming Bernardo Bertolucci's Little Buddha in the himalayan nation. 
He exclaims his love and admiration for Nepal and the Nepali people during an interview with la Repubblica, "(Translated From Italian) Playing Siddharta is a role that has changed my life…. It was an unforgettable experience, both for the relationship with the cast and the crew, who were almost all Nepali,  as well as the welcoming by the local people and for the discovery of the land…… I knew nothing of meditation before that and there I felt the energy of the Buddhist monks… During the breaks, I enjoyed wandering the streets of Kathmandu, going in bars/restaurants and visiting the temples." 
Video version of this article
Photo/Video: Hollywood Insider YouTube Channel/Eric Charbonneau
6. Keanu – a unique name 
If someone were to hear "Keanu", they would probably say, "Keanu Reeves?". I mean at least I do, but what does his name actually mean? On a website called Behind the Name, it means "the cool breeze" from Hawaiian ke, a definite article, and anu "coolness". How cool, right? Many have said the full meaning is "cool breeze over the mountains."
7. He almost changed his unique name due to professional pressure – he could have been Chuck Spadina or Tembleton Page Taylor
Sadly at one point, his name did not interest some people. When Keanu Reeves appeared on The Late Night Show Starring Jimmy Fallon, he talks about how his agency wanted to change his name. At this time, Reeves was 20 years old and starting out as an actor. He agreed to change it, and while doing a little soul searching at the beach (he really did that), and he came to a decision: Chuck Spadina or Tembleton Page Taylor. Thankfully, we still know him as Keanu Reeves.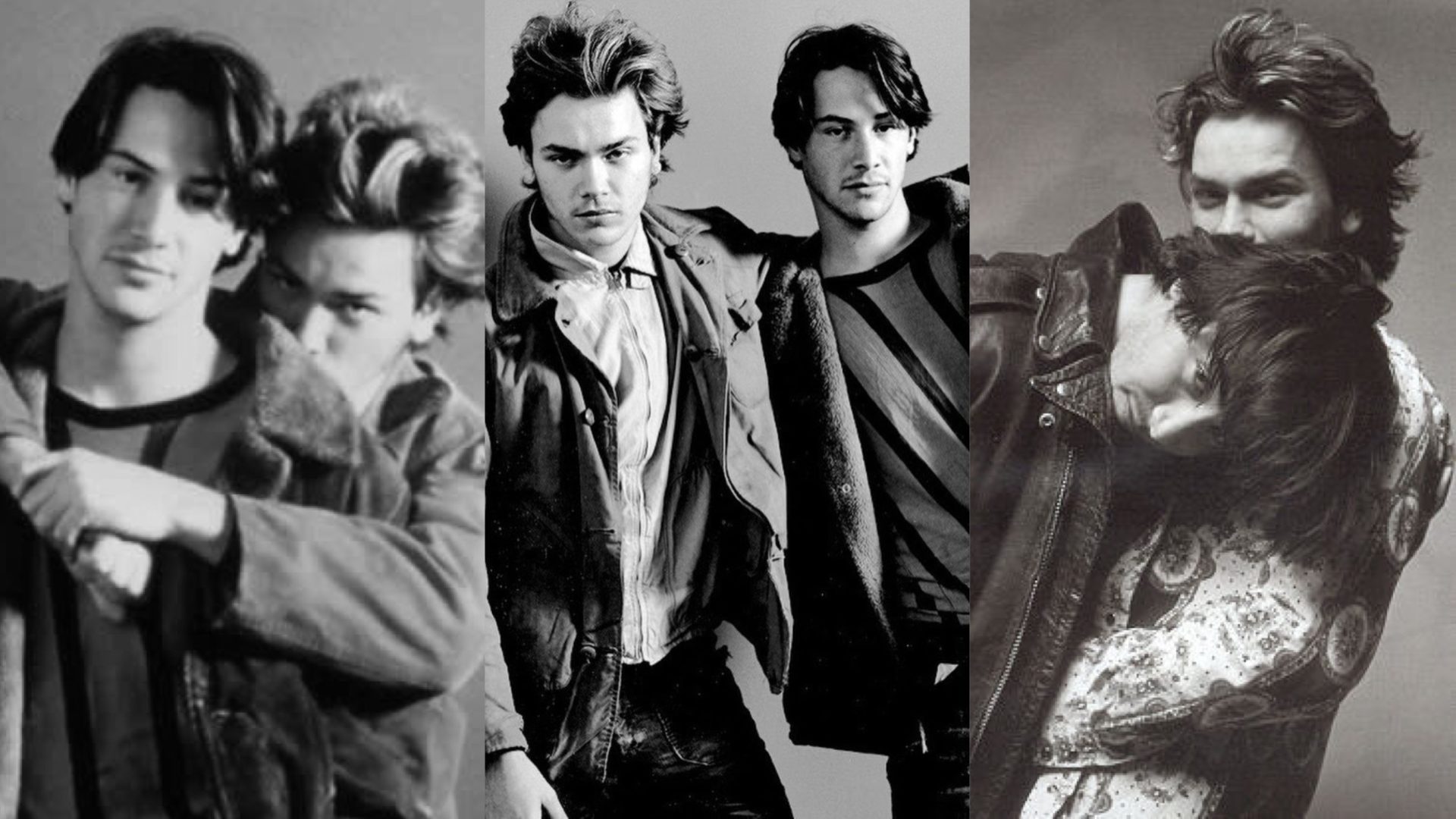 Photo: Keanu Reeves and River Phoenix starred together in My Own Private Idaho.
8. Keanu Reeves' best friend River Phoenix predicted his super stardom?
During an interview with Paige Powell and Gini Sikes for Andy Warhol's Interview Magazine, River Phoenix spoke of a time when he was filming a sex scene with Keanu Reeves – specifically a threesome – when Phoenix told Reeves, "While we were doing our scene I said, "Just think, Keanu. Five hundred million of your fans will be watching this one day." Like a stupid idiot. I made him feel completely self-conscious. But Keanu rose above it."
Phoenix might have been trying to put Reeves at ease, but his prediction of Reeves' super stardom came true. Reeves still misses Phoenix and speaks of him fondly as he reminisces during an interview with The Irish Times , "(River Phoenix was) definitely (one of) my closest friends from that era. We shared an artistic sensibility. River was just so down to earth, spiritual and a unique artist. Yeah, I miss him." Reeves goes on to state that when Phoenix suggested they act together in Gus Van Sant's My Own Private Idaho, he was "in right away".
Related article: FACT-CHECKED Series: Timothée Chalamet and 32 Things About This Extraordinary Superstar 
9. Keanu is a published poet
Keanu Reeves partnered with Alexandra Grant and published a book of poetry called Ode To Happiness in 2011. It also happens to be a left-handed book. In an interview with W Magazine, Reeves he says that he is leaning more towards poetry rather than writing a novel. So keep an eye out guys!
10. He was in a band called "Dogstar"
Back in the 90's, Reeves was a part of a band called Dogstar and played alongside members, Robert Mailhouse and Bret Domrose. How did he end up there? In an interview with Mailhouse and Vice, it goes back to a local market in Los Angeles."It started back in the 90s. I had moved from Manhattan to LA to do this soap opera Days Of Our Lives. I also play ice hockey, and apparently I was wearing this Detroit Red Wings t-shirt when I was shopping at my local supermarket. This guy comes up to me and says, "Hey, do you play hockey" and I said "yeah, I do actually" and he said "I'd like you to play in a pick up game" – basically these leagues in Burbank – and it was Keanu Reeves". After this, they began to play music at Reeve's home and next thing you know, they created a Alternative-Rock band.
Related articles:  A Tribute To The Academy Awards: All Best Actor/Actress Speeches From The Beginning Of Oscars 1929-2019 | From Rami Malek, Leonardo DiCaprio To Marlon Brando & Beyond | From Olivia Colman, Meryl Streep To Bette Davis & Beyond  
11. Keanu and his band have opened concerts for David Bowie and Bon Jovi
In 1995, Dogstar opened up for David Bowie on his US tour. Not only did they open for him, but also for Bon Jovi.
12. There is a holiday dedicated to Keanu Reeves. 
Do not do anything on June 15. Why? It is Cheer Up Keanu Day! Daniel Murphy was interviewed by Time Magazine for creating this holiday, as he believes Reeves' acting career has been overlooked. He points out, "His depiction of Hamlet was probably one of the best American versions, but everyone still thinks of him as Ted". Reeves's character Ted is from Bill & Ted's Excellent Adventure, which follows high school students Bill (Alex Winter) and Ted (Keanu Reeves) travel in time to certain dates in history in hope to pass their history class. The sequel will be out soon. 
Now that you know a little more about Keanu Reeves, you can also see him in Bill & Ted Face the Music which will be released on August 21, 2020, with Alex Winter, Amy Stoch, Hal Landon Jr., and William Sadler. They will be reprising their roles after the first movie, Bill & Ted's Excellent Adventure. Keanu Reeves and Carrie-Ann Moss will be starring in the fourth instalment of The Matrix directed by Lana Wachowski. 
By Ashley-Lauren Vallesteros
More Interesting Stories From Hollywood Insider
– In The 32nd Year Of His Career, Keanu Reeves' Face Continues To Reign After Launching Movies Earning Over $4.3 Billion In Total – "John Wick", "Toy Story 4", "Matrix", And Many More
– A Tribute To The Academy Awards: All Best Actor/Actress Speeches From The Beginning Of Oscars 1929-2019 | From Rami Malek, Leonardo DiCaprio To Marlon Brando & Beyond | From Olivia Colman, Meryl Streep To Bette Davis & Beyond
– In The 32nd Year Of His Career, Keanu Reeves' Face Continues To Reign After Launching Movies Earning Over $4.3 Billion In Total – "John Wick", "Toy Story 4", "Matrix", And Many More
– Joanna Lumley Blasts Media Which "Forgets Broken Lives/Communities Left Behind Once Storm Of Publicity Has Moved On From An Area Of Crisis" In Support Of Humans Of Our World's "Remember Forgotten Villages" Campaign
– FACT-CHECKED Series: Zendaya And 15 Things You Might Not Know About The Star Of 'Euphoria', Tom Holland's Leading Lady In "Spider-Man: Far From Home' And Next Starring With Timothée Chalamet In 'Dune'
– Dame Judi Dench Urges All To Remember Forgotten Villages Of Nepal By Donating To Humans Of Our World's Nepal Campaign
– WATCH: Do People In America Choose Human Rights Or Religion? – Season 2 Of Hollywood Insider's Messages From America – Episode 1
–WATCH: Do People In USA Support Gun Control? – Hollywood Insider's "Messages From America" – Episode 5
– Jason Momoa, Star Of 'Aquaman' And 'Game Of Thrones' Utilizes His Platform To Defend Nature And Mauna Kea In Hawaii Joined By Dwayne Johnson And Bruno Mars
– FACT-CHECKED Series: Tom Holland And 15 Things You Might Not Know About The Star Of Spider-Man
– WATCH: Once Upon A Time In Hollywood's Premiere & "Reaction From Stars" Leonardo DiCaprio, Brad Pitt, Quentin Tarantino, Margot Robbie, Etc. On The Making Of The Masterpiece
– Spider-Man's Zendaya In Her First Adult Role In HBO's Brilliant Series Euphoria – It Is Also One Of Leonardo DiCaprio's Favorite Shows
– Why Queen Elizabeth II Is One Of The Greatest Monarchs | Her Majesty Queen Elizabeth II of United Queendom of Great Britain & Northern Ireland
– WATCH: Pritan Ambroase On The #metoo Revolution & Powerful Questions That Need Answers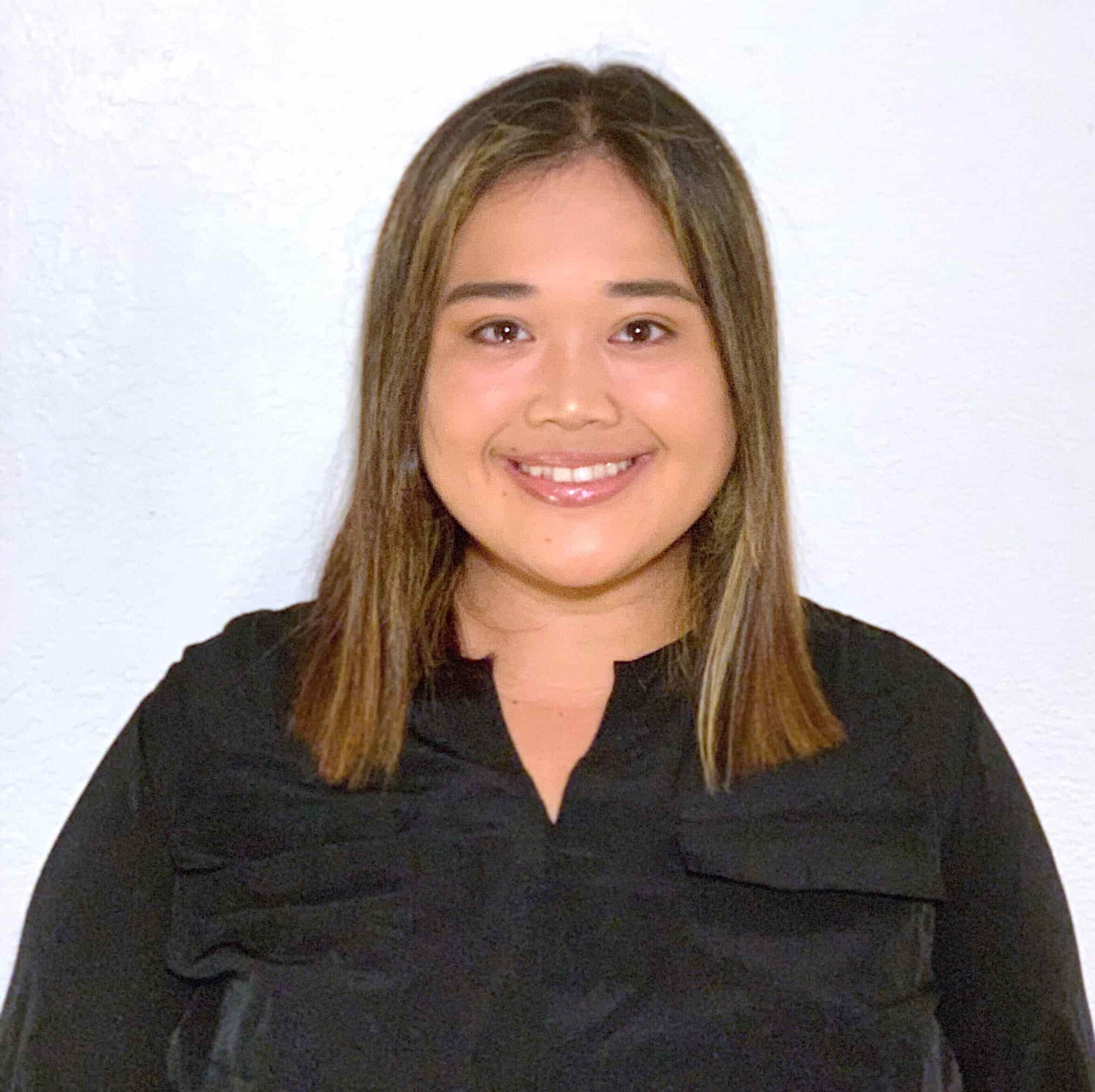 Ashley-Lauren Vallesteros is a writer for Hollywood Insider, a media company she believes in due to it being a trusted platform that excludes gossip and as it continues to use journalism as a tool to bring the world together. Ashley-Lauren believes that writing is a powerful tool, if you have the intentions to encourage, educate, and speak on behalf of topics that are not talked about enough – which best aligns with the values of Hollywood Insider. You can expect Ashley to write on the topics that matter to hear and/or movies and TV shows that she can recommend.