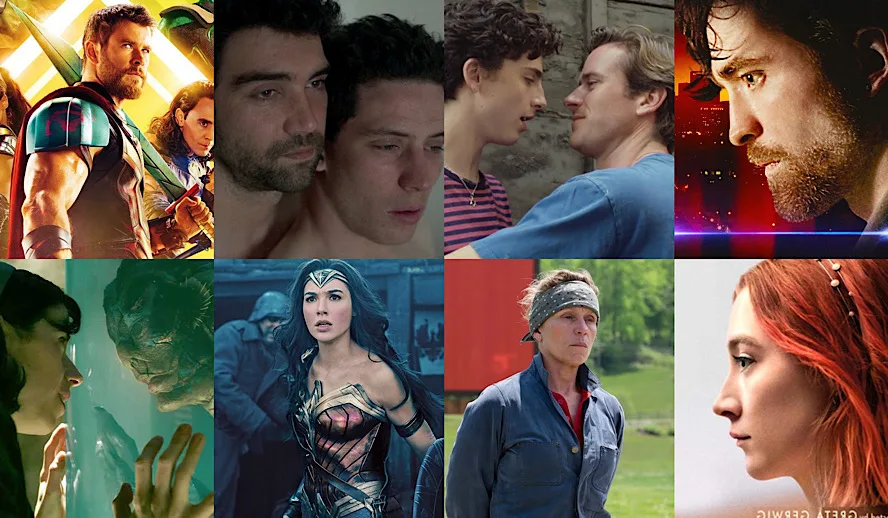 Video Version of this Article
Photo/Video: Hollywood Insider YouTube Channel
The most recent decade was a standout one, with each year from '10-16 out doing the other before. 2010 produced Inception and The Social Network, 2014 slung one instant classic after another, out of 2016 came Moonlight and La La Land, while the decade's last go, 2019, was an all-around standout year that finishes as a solid runner up to the best of them all: 2017.
The year 2017 was the peak of cinema in the 2010s and even ranks among '07, '99, '94, and '39 as one of the greatest years in film history. 
2017 Cinema – Here is my reasoning behind the claim that 2017 is indeed the best year in recent memory and may even be argued in time as may be the best ever. 
Related article: Hollywood Insider's CEO Pritan Ambroase: "The Importance of Venice Film Festival as the Protector of Cinema" – Why Cinema is Important and Will Live On
Uneven Two Years
While technically the box office increased by about 2-2.2% every year, many noted stark opposites in 2015 and 2016. There are normally about 3-5 box office smashes and 10-15 Oscar-worthy films in any given year, but in 2015, the number of films breaking records was an alarming amount (a good kind of alarming) while 2016 was full of Award-winning gems, yet 2015 was bare come competition time. Again, 2016 made more in overall numbers so you'd think that would have evened the scales, yet everyone remembers how a whopping five movies peaked within the top ten of highest-grossing films ever in 2015. Minions, Avengers: Age of Ultron, Furious 7, Jurassic World, and the domestic crushing Star Wars VII: The Force Awakens all took turns crowning the box office. That's impressive and shouldn't be surprising how it was this feat that made the mid-decade year so memorable.
2016 managed to bring a mountain full of critically acclaimed releases that fought for awards, even when the two front-runners were obvious to all of us. There are too many to name, but from refreshing sci-fi, buddy-comedies, gut-wrenching dramas, and much, much more, 2016 showed there was more the creative minds within the industry had to give, a great preamble to the epic 2017 that dominated on both the artistic and business sides of film. 
2017 came in and stabilized the industry in multiple ways, plateauing for another two years in '18 and '19, going on an insane three-year run of excellence rarely seen in the industry. 
Related article: MUST WATCH – Hollywood Insider's CEO Pritan Ambroase's Love Letter to Black Lives Matter – VIDEO
Quantity, Quality…or Both?
I love to rank everything in life, and thus compiled my own list of the greatest films of the decade. 2017 dominated the list with 28 entries but more impressively, 19 made the top 100. Of course, art is subjective. But even if 2017 didn't produce your favorite film or even a top ten entry, there is a bar that exists in which you can't deny if a film is well made or not. 
Dramas and touching comedies were sharp and full of emotion thanks to The Big Sick, The Disaster Artist, The Shape of Water, Lady Bird, The Meyerowitz Stories (New and Selected), and Three Billboards Outside Ebbing, Missouri.
Comic-book films made history with a competent female lead in Wonder Woman, a welcome return for our friendly neighborhood web-slinger in Spider-Man: Homecoming, while Thor proved he's actually cool in Thor: Ragnarok, and one of the greatest comic book films ever made in Logan received Oscar nominations as we said farewell to Hugh Jackman's Wolverine.
Related article: The Power of Positivity: Ikorodu Bois + Chris Hemsworth + Russo Brothers + Sam Hargrave
Heavy historical-centric films and biopics were better than ever too, as Molly's Game, Dunkirk, Detroit, Wind River, and Darkest Hour delivered Oscar-caliber performances, even if some of them didn't receive any notice.
Finally, the action, thriller, horror, and sci-fi genres were as complex, slick, and well-rounded as ever thanks to Baby Driver, War for the Planet of the Apes, It, Blade Runner 2049, Good Time, The Killing of a Sacred Deer, It Comes at Night, and You Were Never Really Here.
All of these are stellar releases that can't be argued as inherently bad films in any way shape or form and only help 2017's cause. In fact, 2017 also saw two of the greatest gay love stories being shown in cinema ever. Again, not the two greatest because that is up to debate, rather two of the greatest. One of them is God's Own Country with Josh O'Connor and Alec Secareanu, and the other one is Call Me By Your Name with Armie Hammer and Timothée Chalamet.
Related article: Did you see the hidden messages in 'Call Me By Your Name'? Find out behind the scenes facts in the full commentary and in-depth analysis of the cinematic masterpiece
Related article: 'God's Own Country' is a Must Watch for Fans of 'Call Me By Your Name'
Then the crowning film of 2017, and maybe the most iconic film to come out of this year (especially in light of recent events), Get Out, a film that sits at #2 on my decade list behind only Inception. It is a masterpiece, putting most other year's best offerings to shame and alone gives 2017 standing strength. The rest of those other releases above (and I could name a lot more) make it pretty much impossible to argue against the heavyweight class that is 2017. 
Steady Box Office
Though none cracked the top ten, the worldwide box office crushed in 2017 with a massive 43 billion take, despite only four movies crossing the billion-dollar threshold. 
Star Wars VIII: The Last Jedi, haters aside, finished number one that year, with Beauty and the Beast, The Fate of the Furious, and Despicable Me 3, following suit. More impressively is the slightly smaller films that managed to crack the 700-900 million marks, which is why the box office as a whole did so dang well. 
Jumanji, Spider-Man, Wolf Warrior 2, Guardians of the Galaxy Vol. 2, Thor: Ragnarok, Wonder Woman, Coco, Pirates of the Caribbean 5, and It, were strong successes that boosted the four billion dollar corner pieces. 
Related article: A Tribute To The Academy Awards: All Best Actor/Actress Speeches From The Beginning Of Oscars 1929-2019 | From Rami Malek, Leonardo DiCaprio To Marlon Brando & Beyond | From Olivia Colman, Meryl Streep To Bette Davis & Beyond
Related article: Inspirational Cinema: Positively Inspiring Storylines Will Always Drive Cinema
Some may argue 2016, 2019, or even 2014 (another personal favorite of mine) as stronger or equal to 2017. But even with '16's strong Oscar class, '19s historic year of finale's and award first, or the pure power of '14, '17 is not just impressively creative and remarkable, it was important to re-establish the industry as more than sequels and blockbusters. And while the box office won't ever quite be the same with the effects of COVID, the three year stretch of films that ended a great decade will never be forgotten, with 2017 as King of the Mountain.  
It was one heck of a decade, with many years vying for the crown, but when all is said and done, 2017 will be left standing strongest years from now. 
2017 Cinema, 2017 Cinema, 2017 Cinema, 2017 Cinema, 2017 Cinema, 2017 Cinema, 2017 Cinema, 2017 Cinema, 2017 Cinema, 2017 Cinema, 2017 Cinema, 2017 Cinema, 2017 Cinema, 2017 Cinema, 2017 Cinema, 2017 Cinema, 2017 Cinema, 2017 Cinema, 2017 Cinema, 2017 Cinema, 2017 Cinema, 2017 Cinema, 2017 Cinema, 2017 Cinema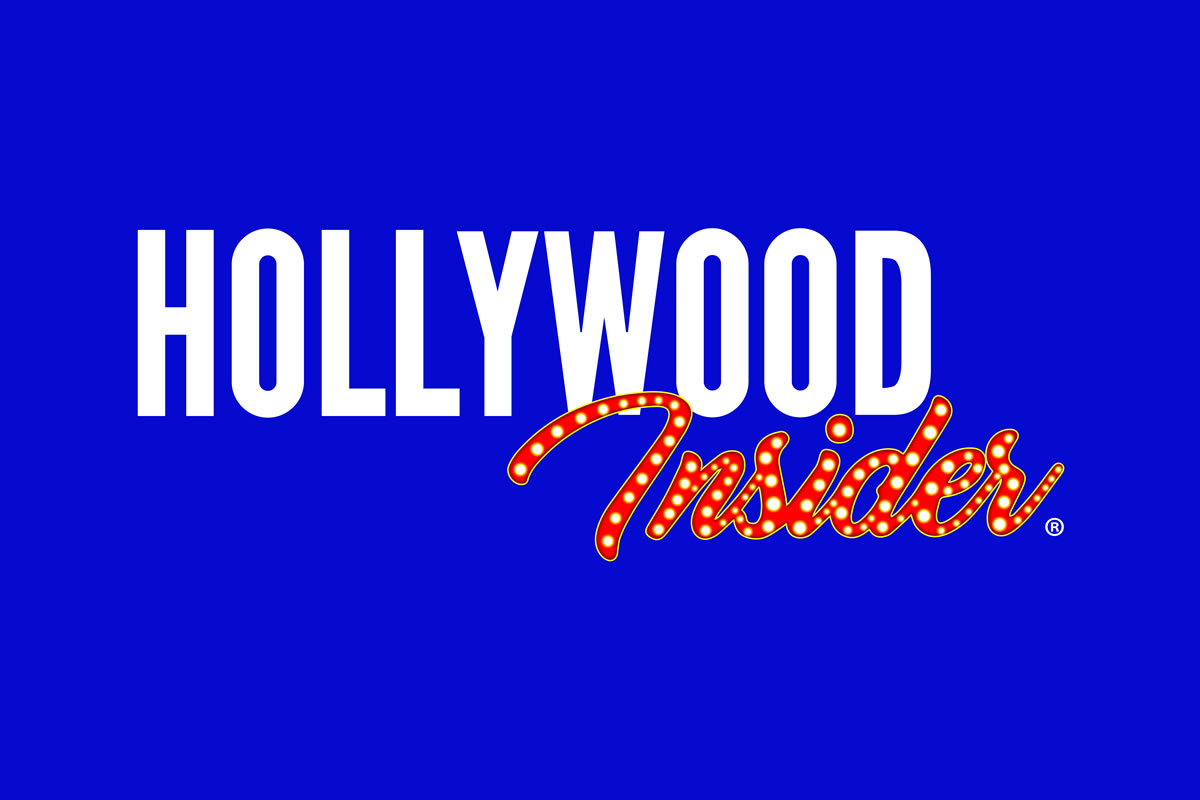 Hollywood Insider  is a media network thatfocuses on substance and meaningful entertainment/culture, so as to utilize media as a tool to unite and better our world, by combining entertainment, education and philanthropy, while being against gossip and scandal.