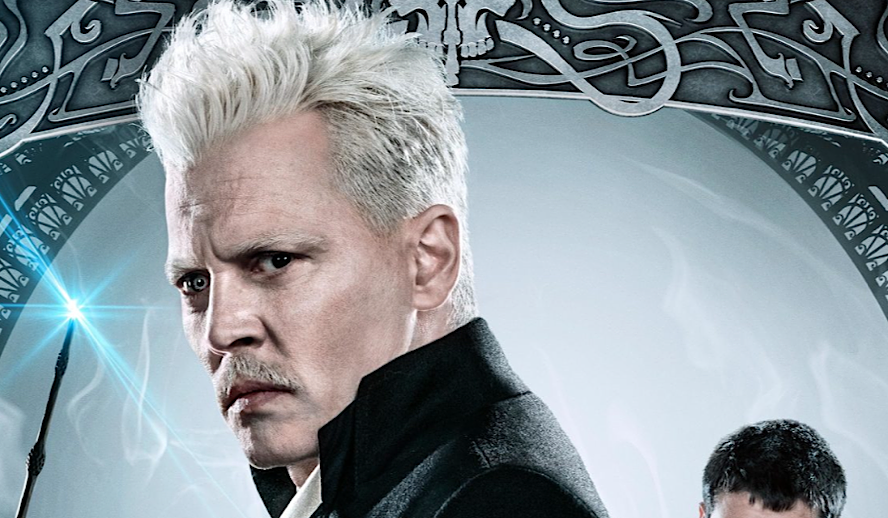 Photo: Johnny Depp, JK Rowling and 'Fantastic Beasts' Franchise/Warner Bros.
In 1997, Harry Potter and the Philosopher's Stone was released around the world and one of the most successful franchises of all time blossomed. Over the two decades since the debut of the first novel, the Harry Potter series has sold more than 500 million copies, raked in tens of billions of dollars over the course of eight films, and even procured two wizarding world theme parks that millions of Potterheads flock to every year, barring a global pandemic. The mind behind the series, J.K. Rowling became almost as popular as the franchise itself during the height of Harry Potter's success and was deemed the first author to become a billionaire by way of writing novels.
Rowling was exalted as a genius storyteller and her rags to riches story even framed her as a modern hero. In addition, the author was praised for her philanthropy as she donated so much of her wealth that her status as a billionaire was forfeited. As the Harry Potter film series came to an end in 2011 with the box office record-breaking release of Harry Potter and the Deathly Hallows Part 2, fans immediately became hungry for more tales from Rowling and her wizarding world. Unfortunately, what would follow the seven books and eight hit films would dismantle the charm of the series and the legacy of its creator.
Related article: 'Harry Potter' Stars LOUDLY Support Trans Lives Silencing J.K. Rowling
Related article: My Story Trying to Walk Away from Harry Potter, JK Rowling, Her Transphobic Views
In November of 2016, the first entry in the Fantastic Beasts franchise hit theaters. This story would serve as a prequel to the eight Harry Potter films and have its own series that would expand the universe of Rowling's wizarding world. Although these movies are not based on novels in the same way the previous films were, Rowling returned to the pen, screenwriting the films herself. Eddie Redmayne took on the role of the protagonist, Newt Scamander, and it was his star power, along with that of his co-stars like Ezra Miller and Colin Farrell, that launched the franchise into a new age. The film was met with great anticipation from fans, reaching a weekend box office debut of over $74 million; however, it met mixed reviews from critics. The film's 2018 sequel, Fantastic Beasts: The Crimes of Grindelwald, released to a similarly mixed reception. As the third film of this series has recently been pushed back to a July 2022 theatrical release, apparently due to COVID restrictions, the fate of the offshoot franchise struggles to realize the effortless magic of its beloved predecessor.
Johnny Depp's Ongoing, Yet Unconfirmed and Still Alleged Case Impacting the Franchise
In the era of social media and supposed "cancel culture", there have been few major film franchises as riddled with controversy as Fantastic Beasts. After the unprecedented success of the initial films, it is almost ludicrous to imagine just how vulnerable to objection an adjunct series could become. The criticism of the Fantastic Beasts franchise arose with news of Johnny Depp's casting as the major antagonist of the series, Grindelwald. Although Depp had been celebrated as one of the best actors of our time, tides had begun to turn against the star in the months before the release of Fantastic Beasts and Where to Find Them when his ex-wife, Amber Heard, filed for divorce and accused Depp of physical abuse. In May of 2016, the news broke of Heard's allegations against Depp, and despite the actor's denial of Heard's claims, the public was not quick to let Depp off the hook for these grave charges.
Related article: MUST WATCH – Hollywood Insider's CEO Pritan Ambroase's Love Letter to Black Lives Matter – VIDEO
Subscribe to Hollywood Insider's YouTube Channel, by clicking here. 
In recent years there has been a surge in women demanding that their voices are heard and believed when denouncing the abuse they have received from men, specifically men empowered by the public support that comes with fame and fortune. The massive attention and admiration that the #MeToo movement garnered in 2017 serve as a fine example of how the discourse surrounding the abuse of women has shifted over the years and speaks to how the majority of Americans have finally reached a place of compassion for women who are too often the victims of abuse from men in powerful positions. 
While taking into consideration to wholeheartedly support the women who have been victims and survivors of abuse, we must also take into account fake accusers who are wrongfully utilizing the #metoo movement to attack innocent people. Johnny Depp's case in regards to Amber Heard seems to be one of confusion and unconfirmed allegations. There happens to be a massive number of supporters who believe that Depp is innocent and Heard is wrongfully abusing the #metoo movement. This sentiment is met with vast support as Heard has allegedly been a physical abuser herself in her relationship with Depp as well as her previous relationships. Due to both sides having allegations, this case is not one of confirmed verdict.
Related article: The Power of Positivity: Ikorodu Bois + Chris Hemsworth + Russo Brothers + Sam Hargrave
Limited Time Offer – FREE Subscription to Hollywood Insider – Click here to read more on Hollywood Insider's vision, values and mission statement here – Media has the responsibility to better our world – Hollywood Insider fully focuses on substance and meaningful entertainment, against gossip and scandal, by combining entertainment, education, and philanthropy. 
Regardless of confusion on the case and the unconfirmed nature of it, fans of the Harry Potter universe were outraged when they discovered that Depp was being included in the Fantastic Beasts series. They did not want to choose between supporting an accused abuser or supporting a story they loved since childhood. This led to collective calls for Depp to be removed from the films and to have another actor replace him, a final effort for fans to enjoy the burgeoning series without the guilt of supporting someone they could not morally get behind. This was a defining moment for those in charge of the Fantastic Beasts films as their response to this dilemma would determine the way in which the Harry Potter franchise would interact with the ever-progressing social justice facet of today's entertainment landscape.
JK Rowling's Confirmed Problematic and Wrongful Statements Towards Trans Individuals
In June of 2020, Rowling shared an opinion piece on her Twitter account that was titled, "Opinion: Creating a more equal post-COVID-19 world for people who menstruate," prefacing the article with, "'People who menstruate.' I'm sure there used to be a word for those people. Someone help me out. Wumben? Wimpund? Woomud?" In this tweet, Rowling mocks the identity of trans women and pushes back against the decades of work the trans community has put into creating a much more inclusive and politically accurate vocabulary to discuss these crucial issues of our times. In response to this backlash, Rowling doubled down on her take in a series of tweets that continued to distinguish trans women from what Rowling and "TERFS", or trans-exclusionary radical feminists, believe comprises a woman. Fans were understandably incensed and heartbroken by the author's statements, finding it exceedingly inappropriate for Rowling to diminish the womanhood of trans women in the supposed name of feminism. The outrage over Rowling's transphobic beliefs culminated in stars Daniel Radcliffe, Emma Watson, and Rupert Grint denouncing the storyteller's comments. Grint's statement was salient and to the point, "I firmly stand with the trans community and echo the sentiments expressed by many of my peers. Trans women are women. Trans men are men." 
Related article: Hollywood Insider's CEO Pritan Ambroase: "The Importance of Venice Film Festival as the Protector of Cinema"
Related article: The Masters of Cinema Archives: Hollywood Insider Pays Tribute to 'La Vie En Rose', Exclusive Interview with Director Olivier Dahan
How to Bring Back the Magic
After years of discouragement for socially active fans of the Fantastic Beasts films, positive news recently came in the form of Depp's departure from the franchise. On November 6th, it was reported that Depp had been asked to leave the film series, a late but seemingly better-than-never attempt from Warner Bros. to appeal to the demands of their fans.
After losing a libel case against The Sun for writing a story where the actor is referred to as a "wife-beater", Depp shared a statement on Instagram which included, "I wish to let you know that I have been asked to resign by Warner Bros. from my role as Grindelwald in 'Fantastic Beasts' and I have respected and agreed to that request."
A Warner Bros. representative clarified that the role of the antagonist will be recast. Although it remains a mystery who will take on the iconic villain, it would be very wise of Warner Bros. to replace Depp with an actor that is universally beloved and praised as an activist by audiences today. Joaquin Phoenix, Leonardo DiCaprio, and Mark Ruffalo are some A-list actors that are all known for their fervent support of social and environmental justice. This is a sign that the minds in charge of the Fantastic Beasts series are open to modifying the unpopular aspects of the franchise. Recasting Grindelwald is a great start, but in order to truly salvage the integrity of the films and get fans back into theaters to support the upcoming movies, Rowling must be the next to resign from her position as the screenwriter of the series.
Related article: Trans Representation in Film, TV & Streaming Must Increase Respectfully
Related article: Video: The Evolution Of Johnny Depp – All His Roles & Performances From 1984 to 2021
This would be a harsh blow to the Harry Potter franchise that has been thriving since its debut in the early 1990s; however, transphobia is not something that our society can afford to tolerate, even from the author of one of the most beloved stories of all time. There are likely many legal complications that would prevent Rowling from being removed from the Fantastic Beasts series completely, but there are several inarguable reasons as to why this is a change that would greatly benefit the struggling spin-off franchise. First, it is not possible for the Harry Potter universe to survive in modern pop culture at the hands of an outspoken trans-exclusionist. The outcry for Rowling's removal from the films will only increase the longer she remains at the helm and the controversy will prove too great for the fledgling series to overcome.
Secondly, it would likely benefit the critical success of the upcoming Fantastic Beasts films to have new creative minds producing them. Both existing Fantastic Beasts movies have received lukewarm responses from critics and fans alike, and an increase in quality would allow the series to stand on its own instead of relying on the popularity of the previous Harry Potter films. Just as Marvel has found success in routinely shaking up the directors and writers of their major blockbuster films, it is reasonable to believe that fresh minds could recover the magic that is still left in the muddled Fantastic Beasts franchise. It has been a harrowing and often disappointing road for fans of the Harry Potter and Fantastic Beasts movies, but there are few fanbases as determined as Potterheads. One can only wish that the hope staunchly held by fans will be rewarded and the magic of the once sacred wizarding world will not be lost altogether.
An excerpt from the love letter: Hollywood Insider's CEO/editor-in-chief Pritan Ambroase affirms, "Hollywood Insider fully supports the much-needed Black Lives Matter movement. We are actively, physically and digitally a part of this global movement. We will continue reporting on this major issue of police brutality and legal murders of Black people to hold the system accountable. We will continue reporting on this major issue with kindness and respect to all Black people, as each and every one of them are seen and heard. Just a reminder, that the Black Lives Matter movement is about more than just police brutality and extends into banking, housing, education, medical, infrastructure, etc. We have the space and time for all your stories. We believe in peaceful/non-violent protests and I would like to request the rest of media to focus on 95% of the protests that are peaceful and working effectively with positive changes happening daily. Media has a responsibility to better the world and Hollywood Insider will continue to do so."
Vote with a conscience – Register to Vote – Your vote saves lives and ends systemic racism
Ways to support Black Lives Matter Movement to end systemic racism
– Do you know the hidden messages in 'Call Me By Your Name'? Find out behind the scenes facts in the full commentary and In-depth analysis of the cinematic masterpiece
– A Tribute To The Academy Awards: All Best Actor/Actress Speeches From The Beginning Of Oscars 1929-2019 | From Rami Malek, Leonardo DiCaprio To Denzel Washington, Halle Berry & Beyond | From Olivia Colman, Meryl Streep To Bette Davis & Beyond
– In the 32nd Year Of His Career, Keanu Reeves' Face Continues To Reign After Launching Movies Earning Over $4.3 Billion In Total – "John Wick", "Toy Story 4", "Matrix", And Many More
Johnny Depp, Johnny Depp, Johnny Depp, Johnny Depp, Johnny Depp, Johnny Depp, Johnny Depp, Johnny Depp, Johnny Depp, Johnny Depp, Johnny Depp, Johnny Depp, Johnny Depp, Johnny Depp, Johnny Depp, Johnny Depp, Johnny Depp, Johnny Depp, Johnny Depp, Johnny Depp, Johnny Depp, Johnny Depp, Johnny Depp, Johnny Depp, Johnny Depp, Johnny Depp, Johnny Depp, Johnny Depp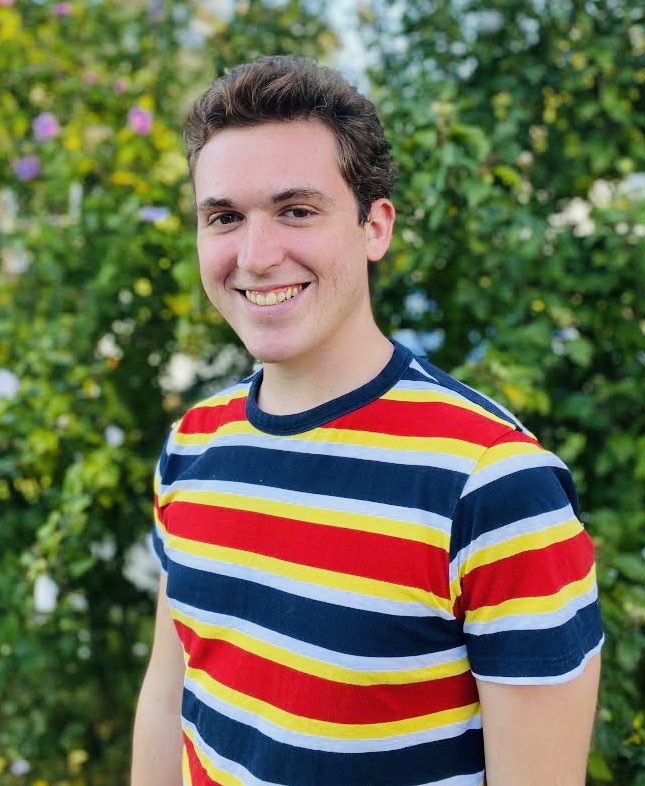 Christopher Davis is an entertainment enthusiast dedicated to the diverse and ever-expanding terrain of film and television. He is eager to examine entertainment that pushes the boundaries of the screen and offers new texture to popular culture altogether. Christopher is excited to write for Hollywood Insider, where he is encouraged to engage in factual and substance-based discourse. Christopher finds inspiration in media that is compelling to consume, sparks progress and evokes compassion.