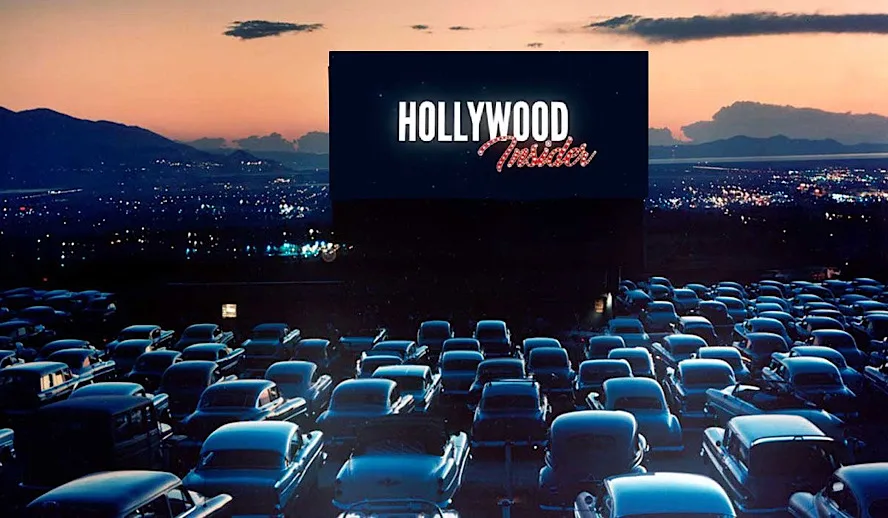 Photo: Drive-In Movie Theaters
The coronavirus pandemic has resulted in movie theaters closing around the world. Movie premieres have been delayed, with many new releases experiencing an early release on streaming services such as Disney+, Cinema Online, and Amazon Prime Video. With the virus continuing to spread, and schools and businesses closing indefinitely, it seems unlikely that audiences will be filling up theatres any time soon. 
Subscribe to Hollywood Insider's YouTube Channel, by clicking here.  
Thankfully, there is another place where movie lovers can gather to enjoy films on the big screen. A blast from the past, drive-in movie theatres, have remained open around the world due to the relative safety of remaining in your own vehicle. They are also not subject to the ban on mass gatherings, due to viewers remaining in their cars at all times. Drive-ins allow customers to avoid exposure to the coronavirus while also watching movies on a large screen surrounded by others. 
Exclusive: Lion King is now a talk show host? The Launch of NEWEST ANIMATED TALK SHOW – 'The Anytime Show' with host Mister H. I. | Much needed humor and perspective
History of Drive-In Movie Theaters
The first drive-in movie theatre was opened in New Mexico in 1915, but they did not reach the height of their popularity until the 1950s and 60s. The rise in car ownership and suburban population in the late 1940s led to a big rise in the development of drive-ins. At the height of their popularity, there were more than 4,000 drive-in movie theatres across the United States. 
By the end of the 1960s, attendance in drive-in movie theatres began to sharply decline due to the rising popularity of home entertainment systems such as cable television, VCRs and video rental. Drive-in theatres began operating only on weekends or during the summer months. By 2020 only 305 drive-in movie theatres remain open in the United States, functioning as a very niche venue for fans of the establishments. 
​Related article: FACT-CHECKED Series: Timothée Chalamet and 32 Things About This Extraordinary Superstar 
However, drive-in theatres have received a substantial surge of attendance within the last several weeks. The New York Times ran a story last month examining the drive-ins' recent spike in popularity. One such business, The Blue Starlite Mini Urban Drive-In in Austin, Texas, allows up to 35 cars to park and watch a screening of a number of different films.
America isn't the only country with a newfound respect for drive-in theatres, either. The Atlantic has posted photos of people enjoying movies from the safety of their cars in America, Germany and South Korea. In Germany and South Korea drive-ins are being set up in public parks and parking lots, rather than being run by private businesses, with the government even getting involved. 
Limited Time Offer – FREE Subscription to Hollywood Insider, for substance and meaningful entertainment that is free of gossip and scandal, click here
New Drive-In Theaters Opened Up Around The World
However, because no new films are being released until the pandemic is over, these theatres cannot show new releases. So, instead, audiences at the worlds; drive-in theatres are treated to classic films of the past. Movies played at Austin, Texas' Blue Starlight include Ferris Bueller's Day Off, The Big Lebowski and The Breakfast Club. Autokino Essen, a German drive-in in Starnberg, has been selling out screenings of Manta, Manta, a German comedy that premiered in 1991. South Korea's Cine 80, located in Daegu, has been showing last year's biopic Judy, and the horror film The Turning which premiered in January of this year. 
Related article: Do you know the hidden messages in 'Call Me By Your Name'? Find out behind the scenes facts in the full commentary and In-depth analysis of the cinematic masterpiece
However, drive-in theatres are still a source of concern for some. Despite the audience members remaining in their vehicles to watch the film, these large gatherings of people could still prove dangerous during the coronavirus pandemic. Even viewers rolling down their windows to pay for entry or snacks could have a hand in spreading coronavirus. 
Hollywood Reporter explained that Brian Allen, the president of Canadian drive-in chain Premier Operating, was forced by local health authorities to close his theatres. However, Allen remains hopeful that his theatres will be allowed to reopen very soon, once the pandemic has peaked. 
Related article: FACT-CHECKED Series: Armie Hammer and 32 Facts About Our Mega-Star
Redwood Drive-In Theatre, located in West Valley City, Utah, was also forced to shut down all of its screens. The Salt Lake County Health Department reportedly claimed that opening a movie theatre, even a drive-in theatre, would violate the public health order to close all non-essential businesses. The theatre announced its plans to reopen, but did not cite any plans to enforce social distancing at concession stands or restrooms. A health department spokesman did, however, claim to be working with theatre management to hopefully reopen in the near future. 
Related Article: Want GUARANTEED SUCCESS? Remove these ten words | Transform your life INSTANTLY
Are Drive-In Movie Theatres safe? 
​Drive-in movie theatres have the potential to be a source of safe social entertainment, even amidst the coronavirus pandemic. Confining viewers to their cars, while implementing a very strict social distancing policy, could be an effective way to prevent the spread of COVID-19. However, a lax approach to quarantine procedures could potentially turn drive-ins into a dangerous way to spread the virus. 
In any case, the life of drive-in movie theatres seems to be structured like a roller coaster. The hubs of unique movie-going experiences were created in the 1910s, relentlessly popular in the 1950s, and then obsolete by the 2000s.
However, thanks to quarantine and non-essential business laws, 2020 may be known as the rebirth of the drive-in movie theatre. 
By Thomas McNulty
More Interesting Stories From Hollywood Insider
– A Tribute To The Academy Awards: All Best Actor/Actress Speeches From The Beginning Of Oscars 1929-2019 | From Rami Malek, Leonardo DiCaprio To Marlon Brando & effective | From Olivia Colman, Meryl Streep To Bette Davis & Beyond
– Why Queen Elizabeth II Is One Of The Greatest Monarchs | Her Majesty Queen Elizabeth II of United Queendom of Great Britain & Northern Ireland
– Compilation: All James Bond 007 Opening Sequences From 1962 Sean Connery to Daniel Craig
– In the 32nd Year Of His Career, Keanu Reeves' Face Continues To Reign After Launching Movies Earning Over $4.3 Billion In Total – "John Wick", "Toy Story 4", "Matrix", And Many More
– Want GUARANTEED SUCCESS? Remove these ten words from your vocabulary| Transform your life INSTANTLY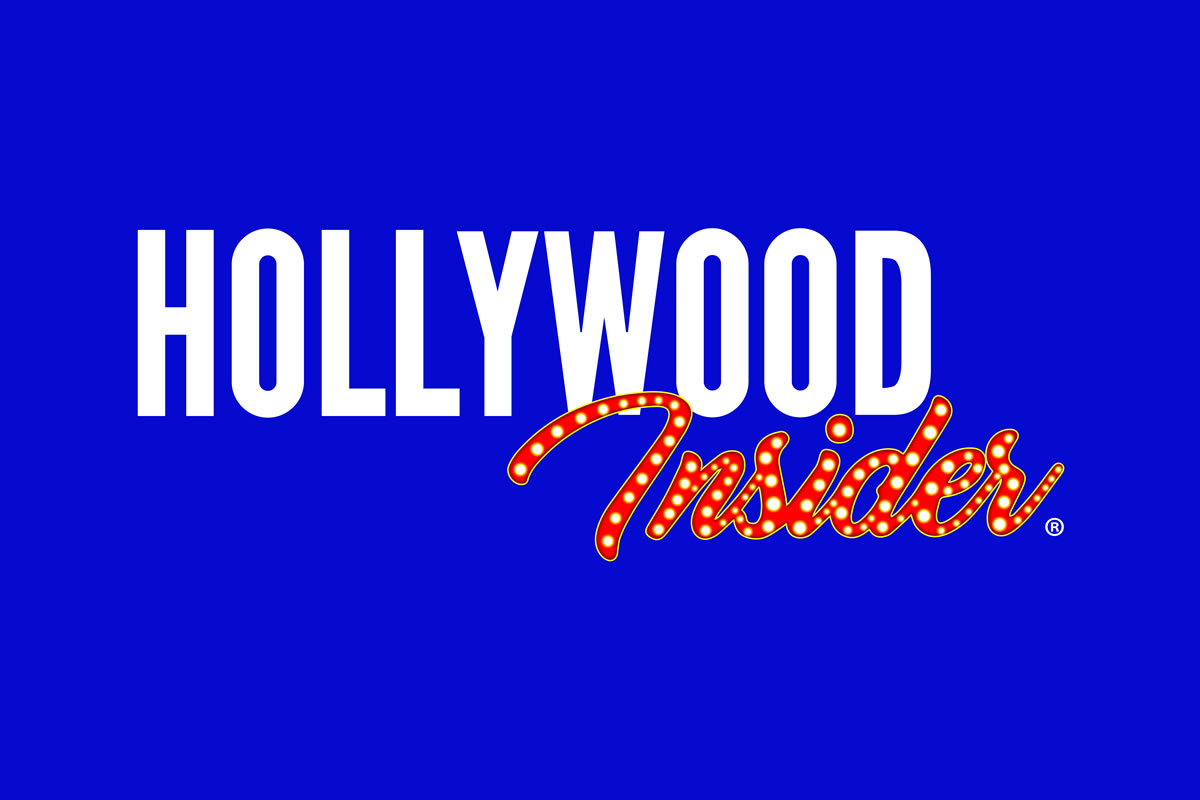 Hollywood Insider  is a media network thatfocuses on substance and meaningful entertainment/culture, so as to utilize media as a tool to unite and better our world, by combining entertainment, education and philanthropy, while being against gossip and scandal.