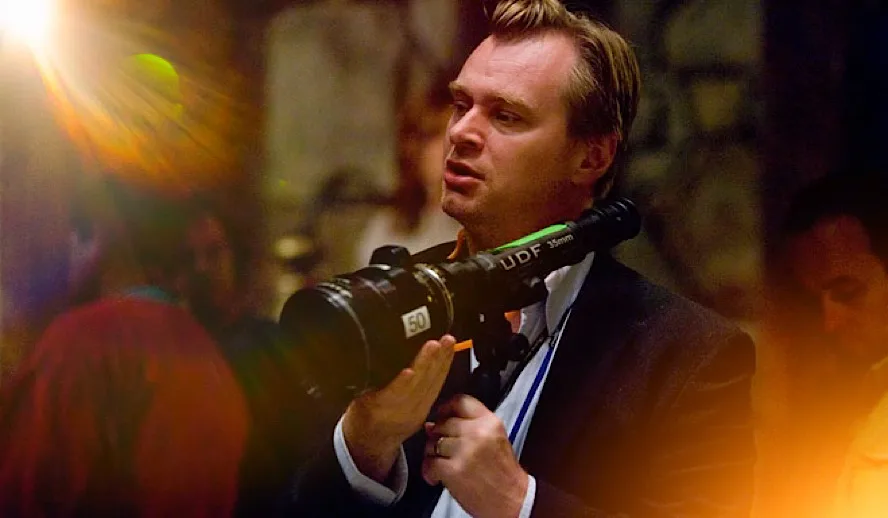 Photo: Christopher Nolan while directing 'Inception'/Melissa Moseley
Christopher Nolan is one of the most beloved directors of the century and so happens to be my personal favorite, cultivating my love for film and hope of becoming a director. As most know, Tenet is 2020's most anticipated film release but more importantly, is a theatrical film that will likely dictate the rest of the year because of COVID's impact on the industry. 
Between sci-fi, superhero adaptations, and unique spins on historical events, Nolan's resume rivals the best ever and shows no signs of slowing down. As Tenet fast approaches, wouldn't it be fun to rank every Nolan project thus far? 
Note: my list isn't the objective list, it's just my list. We all have different opinions on art, the list below represents mine.
Christopher Nolan's Films Ranked From Good To Worst:
10. Following
A neo-noir crime film, this 1998 release marked Nolan's debut. Making the film as inexpensively as possible ($6,000 budget), including using whatever lighting he could find along with a 16mm camera straight out of his own pocket, Nolan crafted an impactful suspense and mystery story into 69 minutes, giving the world a taste of what he could accomplish. 
Related article: MUST WATCH – Hollywood Insider's CEO Pritan Ambroase's Love Letter to Black Lives Matter – VIDEO
Shot in black and white and set in the streets of London, there's something unique and refreshing about this project in Nolan's esteemed catalog. And though it may not have the flair of a typical Nolan film, any die-hard will love the experience and foreshadowing of techniques the beloved director uses today. 
9. Insomnia
A remake of the Norwegian 1997 film of the same name, Nolan created a film just as good as the original thanks to outstanding lead performances from Al Pacino and Robin Williams (may he rest in peace) who turns in an eerie performance that bucked his type-casting as a comedy nut-ball. 
Following two police detectives from LA who are tasked with investigating a homicide in Alaska where daylight hangs out longer than in most areas, leading to a lack of sleep for our protagonist. The intensity of the plot grows as the sanity of Pacino's character lessens culminating into an epic battle of the minds between Pacino and Williams. 
Though most remakes either feel too much like a rehash or completely disrespect its predecessor, Insomnia perfectly tip-toes the line of respecting the original but feeling like a separate film in its own right. 
Related article: The Power of Positivity: Ikorodu Bois + Chris Hemsworth + Russo Brothers + Sam Hargrave
Limited Time Offer – FREE Subscription to Hollywood Insider, independent media network for substance and meaningful entertainment that is free of gossip and scandal, factual news on culture, click here
8. Interstellar
Interstellar has always been Nolan's most ambitious film, but it can feel a bit hollow at times because of this aspect. 
There was a lot riding on Interstellar. Inception and The Dark Knight trilogy had wrapped up which meant the next phase of Nolan's career was about to begin, and Interstellar unluckily had to follow up the aforementioned iconic films. 
Sci-fi is meant to be refreshing while invoking interesting ideas and critiques on the present world. Interstellar does just that but also adds a layer of vulnerability thanks to Matthew McConaughey's performance as a father who sacrifice's everything to save the human race. 
The film does lag at times and its "intellect over action" approach will leave many viewers in the dust, but there is a rich experience to be had here if one is willing to wade through the deep waters. 
Related article: The Importance of Christopher Nolan's Tenet Releasing Summer 2020
Related Article: Want GUARANTEED SUCCESS? Remove these ten NORMAL & CRUEL words | Transform your life INSTANTLY 
7. The Dark Knight Rises
Like Interstellar, The Dark Knight Rises had a lot to live up to after the one-two punch of Inception and The Dark Knight. And like Interstellar, this final installment in the Nolan-Batman trilogy was quite the ambitious story but managed a safer landing than the one above which is what gives it the edge. 
Christian Bale pulls off the old man Bruce Wayne look nicely as the World's Greatest Detective is forced to take on his greatest challenge yet: Bane. Tom Hardy is brilliant as the hulking tactician who takes down Gotham in the blink of an eye, contrasting his look with one of cinema's most iconic voices ever. 
Of course, Rises was never going to out-do The Dark Knight, but there is plenty to love here as both a Batman fan and a film lover. 
C'mon, you can't tell me that chant in the prison didn't give you goosebumps.
Related article: Tom Hardy – Tracking the Master Actor's Epic Career & Transformations – The Winner's Journey
Related article: Christian Bale's Most Dramatic Transformations – American Psycho, Dark Knight, Machinist, Fighter
6. Dunkirk
2017 was a great year for cinema and Nolan got in on the action with one of my favorite war films ever in Dunkirk. I wondered leading up to its release how Nolan would combine his unique film style and original storytelling with a true event, a World War II event. Yet Nolan, being the genius that he is, found a way to use his love for non-linear world-building and flair for great cinematography and infuse it into a battle/evacuation that is rarely highlighted when WWII comes up. 
Nolan brilliantly tells three tales through characters with various perspectives on land, water, and in the air, dovetailing into one overarching film. And because of this impressive feat, Nolan was finally given his first nod for Best Director at the Oscars.
5. Batman Begins
The most comic-book feeling adaption of the Dark Knight trilogy, Batman Begins was exactly what the franchise needed to re-establish Batman as a film icon. This trilogy was also what Nolan needed to obtain his "make-whatever-the-hell-you-want-for-the-rest-of-your-career" card. It was a win-win for everyone involved. 
Before "dark and gritty" was a cliché, Batman Begins blew minds after it's release thanks to the realistic approach of Nolan. The character and director was a perfect marriage. Batman needed someone to care for him like none had before. Treated like a joke and put into fantastical settings too often, no filmmaker seemed to truly get the true detective aspect of the character. Nolan did but also understood the hero at a philosophical and psychological level never seen on screen. 
What no one else saw coming was Nolan perfecting this just three years later.
Related article: 'Tenet': What We Know About Christopher Nolan's Much-Anticipated Film
Click here to read more on Hollywood Insider's vision, values and mission statement here – Media has the responsibility to better our world – Hollywood Insider fully focuses on substance and meaningful entertainment, against gossip and scandal, by combining entertainment, education, and philanthropy. 
4. Memento
Though the film feels very much like a 2000 release, the originality of this film holds up to each and every story revolving around memory loss and non-linear storytelling. In fact, you'd be hard-pressed to find a film that executes this style better than Memento. 
Nolan's second film was the one that put him on the map as we follow Leonard Shelby, a man suffering from anterograde amnesia (a unique type of head injury in which the victim can no longer create new memories but does remember the past), who is hell-bent on finding his wife killer, the same event that caused his accident. Shelby uses pictures and writes on himself so that the "new" Shelby will know where to continue on. 
The film covers two timelines, one going backward, and the other going forward, ending in the middle of the film's actual timeline. It sounds hectic, yet the film feels simplistic but you're so intrigued by what happened/happens it stems a perfect balance. Everyone knew after this film, Nolan was going places.

Related article: Genius Robert Pattinson and His 15-Year Strategy to 'Tenet' & 'Batman'
Related article: 'The Batman': With Robert Pattinson in Titular Role, is it DC's Final Shot At Being Marvel's Equal or Better?
3. The Prestige
This one is easily the most underrated of all the Nolan films, and it's not even close. You could find each Nolan film outside of Following on various best-of lists, but not The Prestige, it rarely pops up anywhere. Now why is that?
Interesting take on the industry of stage magic? Check. Full of genius twists and turns? Double-check. Outstanding performances from A-list leads in Hugh Jackman, Christian Bale, and Scarlett Johannson? Triple-check. 
What more could you want? 
That's what I thought. 
2. The Dark Knight
Pretty much regarded as the greatest comic-book film ever made, I always remind everyone that only three super-hero films transcended the genre as not great super-hero films, but truly great art: Logan, Spider-Man 2, and The Dark Knight. 
There's too much to say about this film. The story, full of stakes, emotion, and risks, is groundbreaking in every way. And of course, there's the best part, Heath Ledger's Joker. I love you Joaquin, but Ledger is still the best to ever play the role. 
I'm not gonna say anymore. You know it's great. Everyone knows its great. I don't need to justify my placement to anyone. 
Related article: Christopher Nolan's 'Inception': The Decade's Greatest Film Excels
Related article: FACT-CHECKED Series: Leonardo DiCaprio and 32 Facts on the Legendary Star
1. Inception
If you've read my second article on why Inception is the greatest film of the decade, you won't be surprised by its first-place spot. 
Inception surpasses all others in ambition, spectacle, story, and a perfect cast to execute Nolan's vision. 
This is the film I tell anyone I meet to watch first. This is the film all humans must watch before they die. Get to it before it's too late, you won't regret it.
And that is my ranking of the ten Christopher Nolan films. Soon Tenet will join that list, where is anyone's guess (though I'm willing to bet it'll be in the top half at the very least). Best of luck to the team of Tenet which includes Christopher Nolan, John David Washington, Robert Pattinson, Elizabeth Debicki, Michael Caine, Dimple Kapadia, Kenneth Branagh, etc. 
Click here to read Hollywood Insider's CEO Pritan Ambroase's love letter to Black Lives Matter, in which he tackles more than just police reform, press freedom and more – click here.
An excerpt from the love letter: Hollywood Insider's CEO/editor-in-chief Pritan Ambroase affirms, "Hollywood Insider fully supports the much-needed Black Lives Matter movement. We are actively, physically and digitally a part of this global movement. We will continue reporting on this major issue of police brutality and legal murders of Black people to hold the system accountable. We will continue reporting on this major issue with kindness and respect to all Black people, as each and every one of them are seen and heard. Just a reminder, that the Black Lives Matter movement is about more than just police brutality and extends into banking, housing, education, medical, infrastructure, etc. We have the space and time for all your stories. We believe in peaceful/non-violent protests and I would like to request the rest of media to focus on 95% of the protests that are peaceful and working effectively with positive changes happening daily. Media has a responsibility to better the world and Hollywood Insider will continue to do so."
Vote with a conscience – Register to Vote – Your vote saves lives and ends systemic racism
Ways to support Black Lives Matter Movement to end systemic racism
– Do you know the hidden messages in 'Call Me By Your Name'? Find out behind the scenes facts in the full commentary and In-depth analysis of the cinematic masterpiece
– A Tribute To The Academy Awards: All Best Actor/Actress Speeches From The Beginning Of Oscars 1929-2019 | From Rami Malek, Leonardo DiCaprio To Denzel Washington, Halle Berry & Beyond | From Olivia Colman, Meryl Streep To Bette Davis & Beyond
– In the 32nd Year Of His Career, Keanu Reeves' Face Continues To Reign After Launching Movies Earning Over $4.3 Billion In Total – "John Wick", "Toy Story 4", "Matrix", And Many More
Christopher Nolan, Christopher Nolan, Christopher Nolan, Christopher Nolan, Christopher Nolan, Christopher Nolan, Christopher Nolan, Christopher Nolan, Christopher Nolan, Christopher Nolan, Christopher Nolan, Christopher Nolan, Christopher Nolan, Christopher Nolan, Christopher Nolan, Christopher Nolan, Christopher Nolan, Christopher Nolan, Christopher Nolan, Christopher Nolan, Christopher Nolan, Christopher Nolan, Christopher Nolan, Christopher Nolan, Christopher Nolan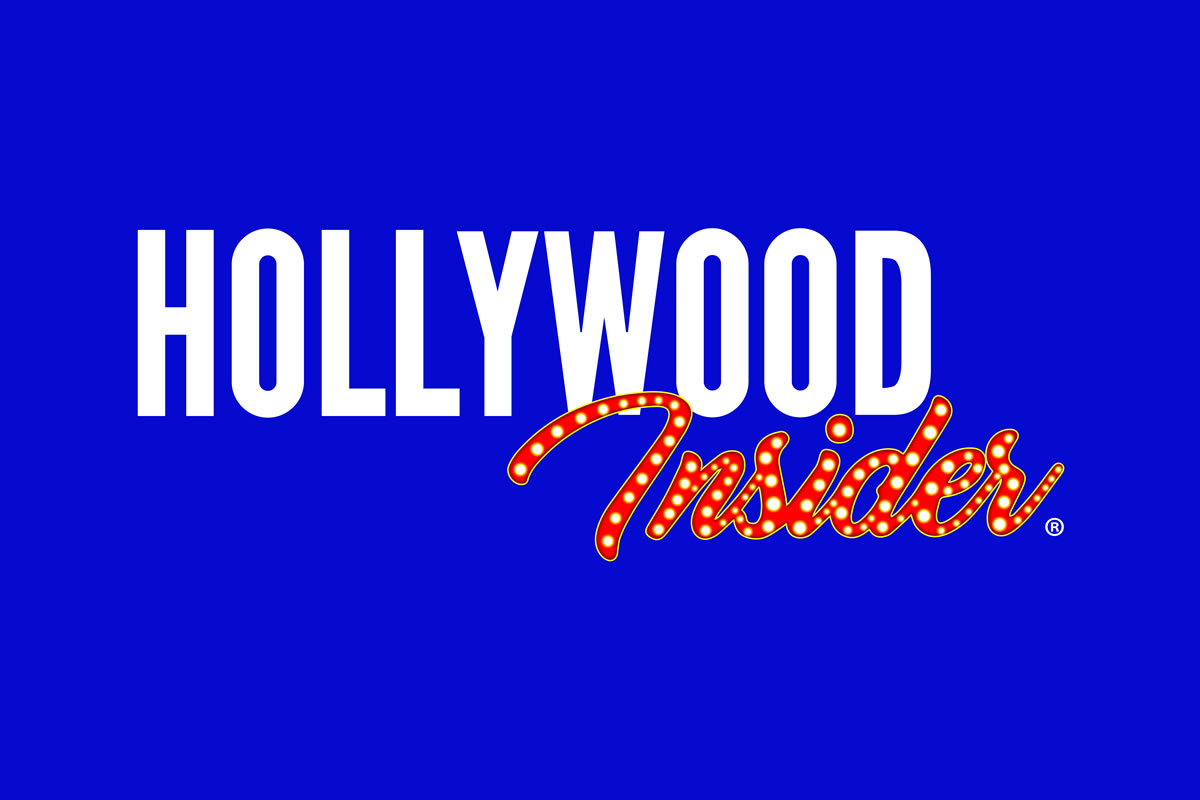 Hollywood Insider  is a media network thatfocuses on substance and meaningful entertainment/culture, so as to utilize media as a tool to unite and better our world, by combining entertainment, education and philanthropy, while being against gossip and scandal.