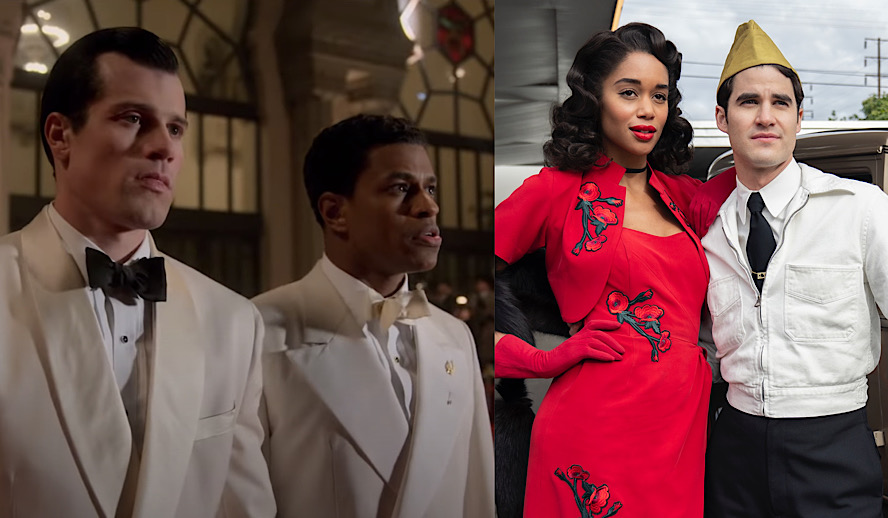 Video Version of this Article
Photo/Video: Hollywood/Netflix/Hollywood Insider YouTube Channel
32 Facts on Netflix Hollywood Series with behind the scenes scoop: One of the latest in a long line of Netflix-original drama series, Hollywood offers a unique glimpse into Hollywood's Golden Age. The Netflix original series, created by Glee's Ryan Murphy and Ian Brennan, aired on May 1st of this year. A period piece taking place in the late 1940s, shortly after World War II, the series follows a number of young up-and-coming actors and directors hoping to make it big in show business. 
Starring David Corenswet, Darren Criss and Laura Harrier, the drama series tackles a number of themes and topics pertinent to the time period, including sexism, racism and corruption. These themes are complemented by faithful set dressing and characterization, which effectively immerse the viewers in Hollywood's Golden Age.
Related article: Hollywood Insider's CEO Pritan Ambroase's Love Letter to Black Lives Matter
Below are 32 interesting facts on Netflix Hollywood on the glamorous peek behind the dark Hollywood curtain:
1. About half of the costumes seen in the series were hand-made by costume designers, who directly modeled the outfits after the fashion of the period. Many characters' designs were based on real-life actors of Hollywood's Golden Age. 
2. Actress Laura Harrier, while preparing for the role of Camile Washington, was inspired by notable black actresses of the time period. These historic figures include Hattie McDaniel, Dorothy Dandridge and Lena Horne. McDaniel actually appears as a character in Hollywood, portrayed by Queen Latifah. 
3. Actress Samara Weaving, who portrays the character of Claire Wood, did not know the nature of the show while she was auditioning. She read a scene from the 1959 Marilyn Monroe film Some Like It Hot, and was surprised when she eventually found out that Ryan Murphy was involved. 
Related article: FACT-CHECKED Series: Rock Hudson & 32 Facts on Gay Hollywood Leading Man
4. Not every audition process was as complex as Weaving's, however, actor Jeremy Pope immediately secured the role of Archie Coleman on the show, as he was the first and only actor to try out for the part.
5. Each character's costuming utilizes a specific color pallet. Jeremy Pope's character Archie wears bright golden tones, while Darren Criss' Raymond Ainsley dresses in shades of pink. This helps each character stand out in a scene, and gives them a memorable appearance that matches their personality.
6. The costuming of Jack Castello, portrayed by David Corenswet, was inspired by Hollywood icons James Dean and Marlon Brando. Meanwhile, the costuming for Holland Taylor's character, Miss Kincaid, was inspired by photographs of Taylor's own mother.
Related article: Critics Are Wrong – Netflix's 'Hollywood' Works Due to Rewrite of History
Subscribe to Hollywood Insider's YouTube Channel, by clicking here. 
7. An authentic piece of Hollywood history was actually used as a location while filming Hollywood. Musso and Frank's, a famous restaurant located on Hollywood Boulevard in LA, was featured in the series. Musso and Frank's is often referred to as "the oldest restaurant in Hollywood", making it an essential part of the city's culture. 
8. Extensive makeup and prosthetics, including false teeth, contact lenses and a hairpiece, were used to transform actor Jim Parsons into the character of Henry Willson. The character is based on a real-life Hollywood talent agent named Henry Willson, who was known for working with young male talent such as Rock Hudson and Chad Everett.
9. Jake Picking, in order to portray the real-life actor Rock Hudson, went through a similar make-up process as Jim Parsons did to portray Henry Willson. Makeup artist Kruger Mekash and prosthetics designer Vincent Van Dyke created six prosthetic pieces, covering Picking's nose, eyelids, ears and lower lip, to accomplish the transformation. Fake teeth were also used later in the show. 
10. The role of Archie Coleman has apparently had a very positive influence on actor Jeremy Pope. Archie's confidence in his writing abilities overshadow any racial inequalities that may be directed towards him, and his bold stance is an inspiration for any aspiring artist.
Related article: Did you see the hidden messages in 'Call Me By Your Name'? Find out behind the scenes facts in the full commentary and In-depth analysis of the cinematic masterpiece
Video Version of this Article: 32 Facts on Rock Hudson
Facts on Netflix Hollywood series – More behind the scenes scoop
11. Actress and singer Patti LuPone, who portrays Avis Amberg on the show, once surprised co-star Darren Criss by showing up to his LA piano bar Tramp Stamp Granny's. LuPone treated the bar's patrons to "Don't Cry for Me, Argentina", another number from the Tony-award winning Evita. 
12. Hollywood is not the first collaboration between creator Ryan Murphy and actor Darren Criss. The duo previously worked together on the second season of American Crime Story. Murphy's work on the dark crime thriller series prompted him to tell Criss that he wanted to work on a brighter, more positive period piece.
13. Krueger Mekash was able to make the cast appear more period-accurate through subtle use of makeup. For actresses Samara Weaving and Laura Harrier, Mekash changed the shape of their eyebrows and gave them bold red lipstick to more closely match the fashion of Hollywood's Golden Age.
Related article: Please Sign Petition: Has Mount Everest Been Stolen? Google/Apple Must Rectify Error which has stolen Nepal's national landmark Mount Everest and placed it in China – please sign NOW
14. Sometimes being too good at your job can actually make things more difficult. David Corenswet reportedly enjoyed filming scenes where he or his co-stars had to intentionally act poorly, such as his character Jack's first screen test. 
15. Samara Weaving's father has a PhD in film noir, which made him a valuable resource to prepare for the role. She also watched films from the 1940s, and documentaries about the time period. Weaving worked with the costuming department to make her character resemble an insect, after Ryan Murphy described her character as a "spider", by incorporating dotted patterns with red and black hues.
16. Four separate locations were used to portray the famous and lavish home of Hollywood director George Cukor. Cukor's real home was a Hollywood Regency style house designed by interior decorator Billy Haines, with a cottage and guest house built by architect John Wolfe. For Hollywood, exterior party shots were filmed in Pasadena, California, while interior shots were taken in a house in Beverly Hills designed by Paul Williams. The crew also built a replica guest house and cottage for use in the show.
Limited Time Offer – FREE Subscription to Hollywood Insider, for substance and meaningful entertainment that is free of gossip and scandal, click here
Related article: Ryan Murphy's Netflix Series 'Hollywood' Celebrates History Tarantino-Style
17. Actress Laura Harrier explained that working with Janet Mock, a black female director, was very beneficial to the show and her role. Mock was able to deeply understand Camile's story in a way that other directors may have been unable to, due to their shared race, gender and dreams of breaking into the entertainment industry. 
18. Prosthetics designer Vincent Van Dyke created a replica of First Lady Eleanor Roosevelt's teeth, which were worn by Harriet Sansom Harris in order to more accurately portray the famous woman.
19. An iconic Hollywood hang-out, Schwab's Pharmacy, was totally recreated for the series. Schwab's, which served ice cream and light meals, was a popular hangout for Hollywood actors in the 1940s but was torn down in 1988. The crew of Hollywood intricately recreated the location for the show, down to the original wood type and the color of their products.
Exclusive: Lion King is now a talk show host? The Launch of NEWEST ANIMATED TALK SHOW – 'The Anytime Show' with host Mister H. I. | Much needed humor and perspective
20. Hollywood's Golden Age is represented through the show's color pallet, which utilizes warm shades of gold, red and butterscotch. This adds an element of glamour and class to every scene of the show, sometimes subtly but always intentionally.
More Behind the scenes facts on Netflix Hollywood Series
21. Patti LuPone, an award-winning singer, was known to burst into song on set. One day she even began singing "What's New, Bueno Aires" from Evita, the song that won LuPone a Tony award. Co-star Darren Criss joked that hearing Patti LuPone sing the song would usually cost hundreds of dollars in theatre tickets. 
22. The general costume design for the series was heavily influenced by famous photographs taken by director Stanley Kubrick in the 1940s, as well as the work of notorious Hollywood costume designer Adrian.
23. Co-stars David Corenswet and Patti LuPone are both alumni of New York City's performing arts conservatory, The Juilliard School, and working with LuPone was apparently one of Corenswet's dreams.
Related Article: Want GUARANTEED SUCCESS? Remove these ten words | Transform your life INSTANTLY
24. Both Darren Criss and his character Raymond are half Asian. Given the show's time period, one of bias and social inequality, Criss was excited to explore what it means for somebody to pass as white while still having a responsibility to loved ones who do not have that same opportunity.
25. The Paramount Studios lot in LA was used for filming the series, standing in for exterior shots of the show's Ace Studios. The exact same chairs used in the 1940s Paramount commissary were even used for the show's commissary, which was directly based off of the Paramount one.
26. At the 2019 Tony Awards, Jeremy Pope became the sixth actor in the award show's history to be nominated in two categories during the same year. Pope was nominated for his performances in both Choir Boy and Ain't Too Proud. In a strange twist of fate, Pope's Hollywood co-star Darren Criss was actually seated directly behind him at the notable event.
​Related article:FACT-CHECKED Series: Timothée Chalamet and 32 Things About This Extraordinary Superstar
Related article: FACT-CHECKED Series: Armie Hammer and 32 Facts About Our Mega-Star
27. The final scene between Rock Hudson and Henry Willson, real historical Hollywood icons portrayed by Jake Picking and Jim Parsons, was completed in a single take. The poignancy of the scene is enhanced even further by Hudson and Willson's real-life relationship.
28. Laura Harrier strongly embraced the role of Camile, because their situations could have easily been similar if Harrier had been born in the 1940s. Laura, like Camile, is a young but incredibly talented black actress. Unfortunately Camile, like a majority of black actresses at the time, wasn't given the opportunity to succeed because of her race.
29. Jim Parsons showed exceptional commitment to the role of Henry Willson, going so far as to choreograph and perform his own extensive drag dance scene. The dance routine earned him applause and high praise from the show's crew. Ryan Murphy showed a cut of the dance to Meryl Streep while they worked together on The Prom, and Streep was reportedly very impressed by Parsons' performance.
Related article: WATCH: Would A President's Sexuality Matter To You? A Lesbian, Gay, LGBTQ President? Pete Buttigieg? – Hollywood Insider's "Messages From America" – Episode 3
Related article: FACT-CHECKED SERIES: Prince Harry and 32 Facts on the Duke of Sussex
Related article: FACT-CHECKED Series: Leonardo DiCaprio and 32 Facts on the Legendary Star
30. The work of George Hurrell, a famous glamour portrait photographer from Hollywood's Golden Age, was referenced while creating the series' makeup and costumes. Hurrell captured portraits of some of the industry's greatest elite at the time.
31. One scene, in particular, was incredibly personal for director Janet Mock. In Episode 104, titled "(Screen) Tests", Jeremy Pope's character Archie is told that he will not receive a writing credit because he is black. Mock, who has been in similar situations before, made sure to keep the camera focused on Pope's face during this scene so that audiences could see the pain and dehumanization at play.
32. The series' ending is a revisionist examination of what would have happened if Golden Era Hollywood had become more accepting of oppressed groups. Jeremy Pope described the revision as "a happy ending", which allowed the show's characters to actually succeed at what they had been striving to achieve.
Click here to read Hollywood Insider's CEO Pritan Ambroase's love letter to Black Lives Matter, in which he tackles more than just police reform, press freedom and more – click here.
An excerpt from the love letter: Hollywood Insider's CEO/editor-in-chief Pritan Ambroase affirms, "Hollywood Insider fully supports the much-needed Black Lives Matter movement. We are actively, physically and digitally a part of this global movement. We will continue reporting on this major issue of police brutality and legal murders of Black people to hold the system accountable. We will continue reporting on this major issue with kindness and respect to all Black people, as each and every one of them are seen and heard. Just a reminder, that the Black Lives Matter movement is about more than just police brutality and extends into banking, housing, education, medical, infrastructure, etc. We have the space and time for all your stories. We believe in peaceful/non-violent protests and I would like to request the rest of media to focus on 95% of the protests that are peaceful and working effectively with positive changes happening daily. Media has a responsibility to better the world and Hollywood Insider will continue to do so."
More Interesting Stories From Hollywood Insider
– Do you know the hidden messages in 'Call Me By Your Name'? Find out behind the scenes facts in the full commentary and In-depth analysis of the cinematic masterpiece
– A Tribute To The Academy Awards: All Best Actor/Actress Speeches From The Beginning Of Oscars 1929-2019 | From Rami Malek, Leonardo DiCaprio To Marlon Brando & Beyond | From Olivia Colman, Meryl Streep To Bette Davis & Beyond
– Why Queen Elizabeth II Is One Of The Greatest Monarchs | Her Majesty Queen Elizabeth II of United Queendom of Great Britain & Northern Ireland
– Compilation: All James Bond 007 Opening Sequences From 1962 Sean Connery to Daniel Craig
– In the 32nd Year Of His Career, Keanu Reeves' Face Continues To Reign After Launching Movies Earning Over $4.3 Billion In Total – "John Wick", "Toy Story 4", "Matrix", And Many More
– Want GUARANTEED SUCCESS? Remove these ten words from your vocabulary| Transform your life INSTANTLY
Facts on Netflix Hollywood, Facts on Netflix Hollywood, Facts on Netflix Hollywood, Facts on Netflix Hollywood, Facts on Netflix Hollywood, Facts on Netflix Hollywood, Facts on Netflix Hollywood, Facts on Netflix Hollywood, Facts on Netflix Hollywood, Facts on Netflix Hollywood, Facts on Netflix Hollywood, Facts on Netflix Hollywood, Facts on Netflix Hollywood, Facts on Netflix Hollywood, Facts on Netflix Hollywood, Facts on Netflix Hollywood, Facts on Netflix Hollywood, Facts on Netflix Hollywood, Facts on Netflix Hollywood, Facts on Netflix Hollywood, Facts on Netflix Hollywood, Facts on Netflix Hollywood, Facts on Netflix Hollywood, Facts on Netflix Hollywood, Facts on Netflix Hollywood, Facts on Netflix Hollywood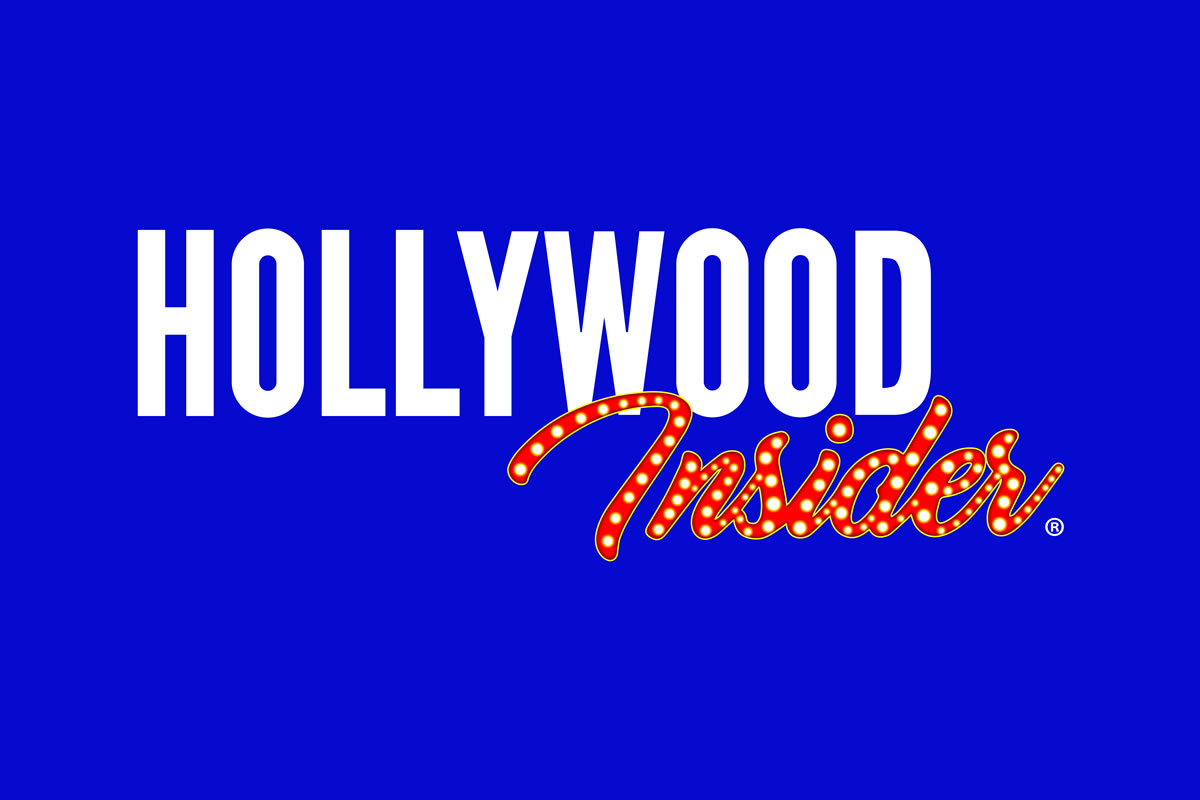 Hollywood Insider  is a media network thatfocuses on substance and meaningful entertainment/culture, so as to utilize media as a tool to unite and better our world, by combining entertainment, education and philanthropy, while being against gossip and scandal.