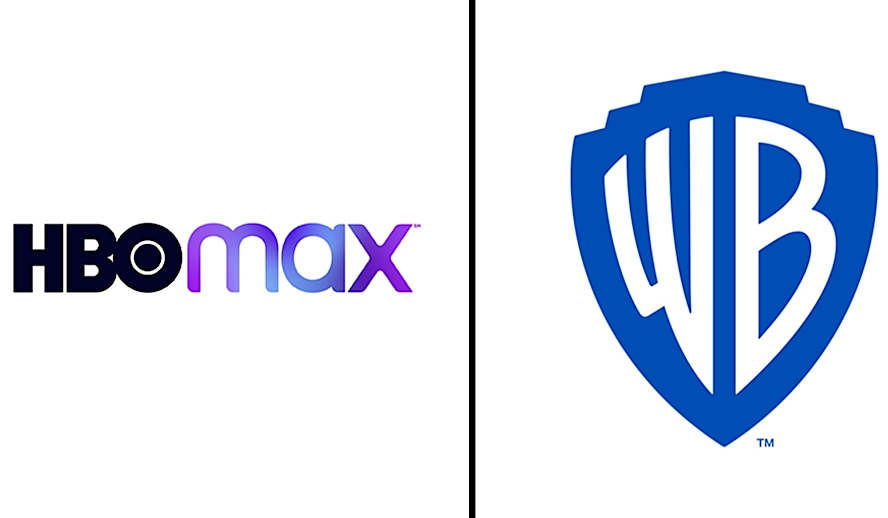 Photo: HBO MAX + Warner Bros
The streaming wars have radically reformed the landscape of entertainment consumption. The inevitable became apparent when audiences flocked to streaming services like Netflix, Hulu, and Amazon Prime and opted out of cable subscriptions, suggesting the effortless accessibility of film and TV catalogues was preferential to flipping through channels. Major networks were quick to jump on the wagon when it became evident that this trend would likely usurp their traditional format, and only in the past year, an entire slate of new streaming services emerged. Disney+, Apple TV+, Peacock, CBS All Access, and HBO Max tossed their hats into the crowded ring, properly firing shots in hopes to arise the victor of the streaming games.
Related article: Hollywood Insider's CEO Pritan Ambroase: "The Importance of Venice Film Festival as the Protector of Cinema"
Related article: Tenet Box Office Numbers Show How it is Revitalizing Hollywood | Movie Theaters Matter
An unexpected twist in the already bewildering and treacherous terrain of straight-to-device media came in the form of the COVID-19 pandemic, into which HBO Max and Peacock launched during the Spring and Summer of 2020. Apparently starting the service's marathon with a stubbed toe, it is likely that the pandemic affected Warner Bros. owned HBO Max, which recorded slightly disappointing numbers in their recent earnings report. As stated by The Verge, "According to the earnings report, 28.7 million customers were eligible to get HBO Max at the end of the third quarter, but activations of HBO Max to date number 12.7 million, meaning about half of the existing HBO subscribers who could get HBO Max for free haven't yet watched Max content (and may not be aware it's available to them)." A sprouting streaming service facing mediocre ratings, a pandemic, and endless competition had placed HBO Max in a position where they needed to make a bold move- so they did.
Warner Bros + HBO MAX Make Big Announcement
On the morning of December 4th, Warner Bros. announced that their 2021 film slate will be released to HBO Max on the same day as their theatrical release. This unprecedented decision is an extreme departure from how studios have traditionally utilized their streaming platforms, as the theatre box office has loyally promised hundreds of millions of dollars for big-budget blockbusters that studios like Warner Bros regularly release. Hints of the industry giant making this audacious move had been dropped in mid-November with the news that the highly anticipated Wonder Woman 1984 would be released on HBO Max the same day as it will be in movie theaters, the 25th of December.
Related article: MUST WATCH – Hollywood Insider's CEO Pritan Ambroase's Love Letter to Black Lives Matter – VIDEO
Subscribe to Hollywood Insider's YouTube Channel, by clicking here. 
After the massive box office and critical success of the first Wonder Woman film, the sequel has promised to be a money machine for WB since its inception, so the world has watched how the production studio handles the release of the movie to better understand the state of the film industry in the age of the coronavirus. Warner Bros.'s decision to announce their straight-to-streaming 2021 releases ahead of Wonder Woman 1984 indicates that the studio is confident the film will do well whether consumed in theaters or at home, but do they really know more than the rest of us?
What We Do Know About Modern Streaming
Entering into the murky, chaos-ridden waters that Warner Bros. has unleashed with their HBO Max announcement has rendered most certainties of the near-future of the entertainment industry fallible; however, there are some things we do know for sure (at least for now). First off, we know the names of the biggest titles WB will release on HBO Max during their 2021 slate. This list of films includes The Suicide Squad, Matrix 4, Dune, Godzilla vs. Kong, Mortal Kombat, The Conjuring: The Devil Made Me Do It, Space Jam: A New Legacy, and a handful of other titles just as exciting. All of these titles were expected to make obscene amounts of money at global box offices, so Warner Bros. is showing a strong sense of trust in their fledgling streaming service to make any kind of comparable income from the straight-to-home releases.
Related article: The Power of Positivity: Ikorodu Bois + Chris Hemsworth + Russo Brothers + Sam Hargrave
Limited Time Offer – FREE Subscription to Hollywood Insider – Click here to read more on Hollywood Insider's vision, values and mission statement here – Media has the responsibility to better our world – Hollywood Insider fully focuses on substance and meaningful entertainment, against gossip and scandal, by combining entertainment, education, and philanthropy. 
Although they are making headlines for their game-changing 2021 release strategy, Warner Bros. is not the first streaming service to send big-budget films to their streaming service. Disney made similar headlines for releasing their live-action adaptation of Mulan on Disney+ in early September. Although other blockbusters from Disney have been postponed indefinitely in hopes of salvaging a big box office win once audiences can safely inhabit movie theaters, such as Marvel's Black Widow that was initially slated for May 1st of 2020, executives decided to test the water with the streaming release of Mulan, only to find it tepid at best. 
Released amid buckets of controversy and mixed reviews, Disney+ was impressively able to report a decent increase in subscriber count before the debut of the adaptation. Unfortunately, Mulan performed very lackluster numbers at the box office for a live-action Disney film. As ScreenRant reported, "Despite the mixed reviews and controversy surrounding the movie, Mulan seems to have been successful for Disney+, although it has one of the most disappointing box offices out of Disney's live-action remakes… Mulan will likely not make back its $200 million+ budget…"
Related article: The Masters of Cinema Archives: Hollywood Insider Pays Tribute to 'La Vie En Rose', Exclusive Interview with Director Olivier Dahan
Related article: Everything We Know About 'Wonder Woman 1984': Much Anticipated, Much Delayed
Christopher Nolan Calls it the Biggest Mistake, Calls Warner Bros the Best Studio, and HBO MAX the worst streaming platform – "This is DYSFUNCTION not DISRUPTION"
We also know that not everyone at Warner Bros. is as enthusiastic about the simultaneous movie theater and at-home streaming release schedule. Longtime WB filmmaker, and one of this century's most revered directors, Christopher Nolan shared a statement denouncing the turbulent decision.
"Some of our industry's biggest filmmakers and most important movie stars went to bed the night before thinking they were working for the greatest movie studio and woke up to find out they were working for the worst streaming service." Christopher Nolan proclaimed, "Warner Bros. had an incredible machine for getting a filmmaker's work out everywhere, both in theaters and in the home, and they are dismantling it as we speak. They don't even understand what they're losing. Their decision makes no economic sense, and even the most casual Wall Street investor can see the difference between disruption and dysfunction."
Related article: Future of Movies: How Will the Industry Survive and Evolve Throughout the Next Decade?
Although Nolan is the most notable artist to speak out, many in Hollywood are assumed to agree with his sentiments, feeling as though their films are not being treated with the respect they deserve. Whether or not Nolan's statement will inspire additional major figures in the entertainment industry to take action or if it will inspire any change in the utilization of HBO Max in the future remains unclear; however, this outcry serves as yet another unforeseeable obstacle in Warner Bros.'s arduous theatrical release chronicle. With all facts now on the table, what assertions can be made for the future of HBO Max, peer streaming services, and the viability of the entire business of movie theaters altogether?
Related article: The Post COVID-19 Movie Theaters' Culture: Should We Worry? No!
Related article: Movie Theaters Reopening Plans with Precautions: Everything You Need to Know
The Future of the Cinema
Three major questions were immediately posed when Warner Bros announced their plan to rely on HBO Max just as heavily as they do movie theaters. The first is how this will affect WB and the lifespan of HBO Max. Will this transform the streaming platform into a leader of its class, or will it make it as short-lived as the ill-fated Quibi? As discussed previously, there are pros and cons to this move and it is likely that some success will be found in the slate of straight-to-home releases, but whether or not enough money be made to keep HBO Max afloat is a factor we must wait to see. The second question is if fellow powerhouse Hollywood studios with budding streaming services will follow suit and throw all of their cards on the table.
Currently, Disney shows some signs of adapting to streaming life by putting the upcoming Pixar film, Soul, on Disney+ on December 25. The majority of upcoming titles from the studio have maintained their postponed theatrical release schedules, but will Warner Bros.'s drastic move pressure the studio to amplify Disney+'s library to compete with HBO Max's exclusive titles? While there are no signs of Disney changing their plans, if other studios were to follow Warner Bros. it could change everything audiences have come to know about the moviegoing experience.
Related article: Drive-In Movie Theaters Booming Amidst Coronavirus Pandemic
Related article: Trilith Studios: The Live-Work Film Neighborhood in Atlanta Providing COMMUNITY, the Missing Factor in Los Angeles
The third question prompted is whether or not movie theatres will survive a new frontier of straight-to-streaming films, should HBO Max be successful in 2021. The financial strain of not filling theaters for what will likely be longer than a year is catastrophic for all theaters alone. By the time vaccines have circulated and film-lovers feel safe returning to auditoriums, it may be too late for theaters to stay standing. The Washington Post explored the uncertain future of movie theaters claiming, "Theater chains are already facing a debt crisis that will become dire if they have to go another year without any significant revenue, as are the shopping malls where many of those theaters are housed."
The opinion piece then speculated the possibility that media consumers could simply lose their appetite to see films in theaters after months of adapting to a world in quarantine, "If it takes 18 months, or even longer, for enough Americans to get vaccinated, could Americans simply lose the habit of going to the movies, learning to get their video entertainment from streaming series and they're socializing from the backyard?" As Warner Bros. only increases the comfort of watching films from home with their straight-to-streaming 2021 release schedule, it is likely the demand for the movie theater experience will decline. In a time when almost nothing is no longer certain, HBO Max has opened Pandora's box, positioning movie theaters as the next unlikely victim of a ruthless pandemic.
An excerpt from the love letter: Hollywood Insider's CEO/editor-in-chief Pritan Ambroase affirms, "Hollywood Insider fully supports the much-needed Black Lives Matter movement. We are actively, physically and digitally a part of this global movement. We will continue reporting on this major issue of police brutality and legal murders of Black people to hold the system accountable. We will continue reporting on this major issue with kindness and respect to all Black people, as each and every one of them are seen and heard. Just a reminder, that the Black Lives Matter movement is about more than just police brutality and extends into banking, housing, education, medical, infrastructure, etc. We have the space and time for all your stories. We believe in peaceful/non-violent protests and I would like to request the rest of media to focus on 95% of the protests that are peaceful and working effectively with positive changes happening daily. Media has a responsibility to better the world and Hollywood Insider will continue to do so."
Ways to support Black Lives Matter Movement to end systemic racism
– Do you know the hidden messages in 'Call Me By Your Name'? Find out behind the scenes facts in the full commentary and In-depth analysis of the cinematic masterpiece
– A Tribute To The Academy Awards: All Best Actor/Actress Speeches From The Beginning Of Oscars 1929-2019 | From Rami Malek, Leonardo DiCaprio To Denzel Washington, Halle Berry & Beyond | From Olivia Colman, Meryl Streep To Bette Davis & Beyond
– In the 32nd Year Of His Career, Keanu Reeves' Face Continues To Reign After Launching Movies Earning Over $4.3 Billion In Total – "John Wick", "Toy Story 4", "Matrix", And Many More
HBO MAX, HBO MAX, HBO MAX, HBO MAX, HBO MAX, HBO MAX, HBO MAX, HBO MAX, HBO MAX, HBO MAX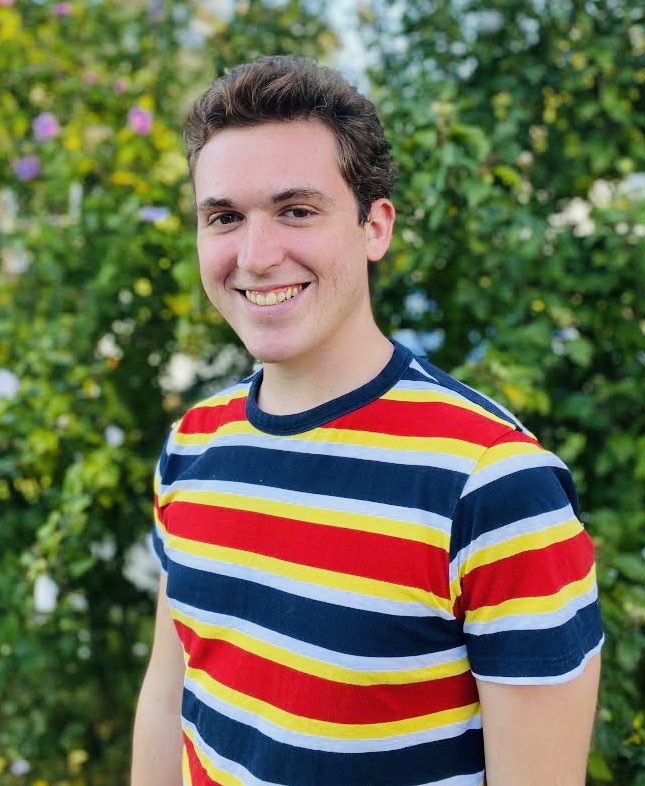 Christopher Davis is an entertainment enthusiast dedicated to the diverse and ever-expanding terrain of film and television. He is eager to examine entertainment that pushes the boundaries of the screen and offers new texture to popular culture altogether. Christopher is excited to write for Hollywood Insider, where he is encouraged to engage in factual and substance-based discourse. Christopher finds inspiration in media that is compelling to consume, sparks progress and evokes compassion.