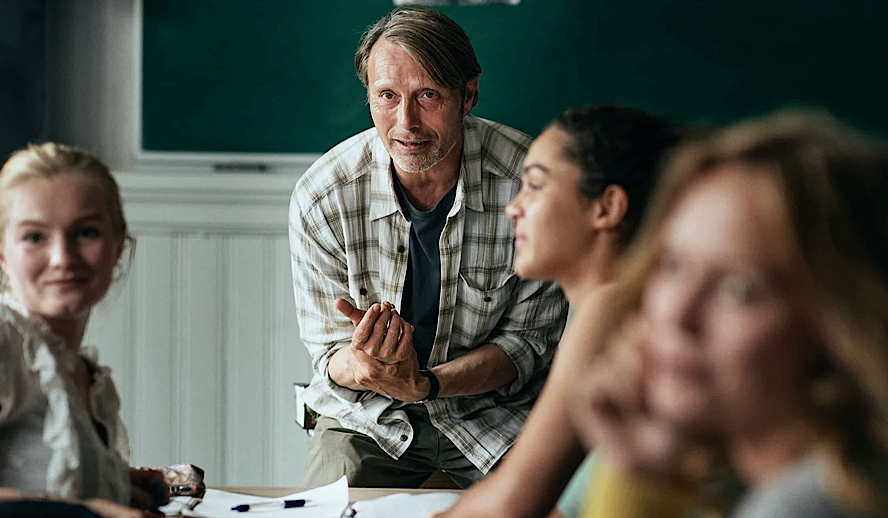 Photo: 'Another Round'/Nordisk Film
'Another Round' – Mads Mikkelsen, Uncorked
Mads Mikkelsen is a hero. The actor, known best to American audiences as the Bond villain Le Chiffre or as NBC's Hannibal, is perhaps his home country Denmark's most valuable export. The actor is slated to appear in the Tom Holland/Daisy Ridley vehicle Chaos Walking, and has recently been selected to replace Johnny Depp in the Fantastic Beasts franchise. It's safe to say Mikkelsen's star is ascending. Unlike the frequently murderous characters the actor plays in American films, Mikkelsen is humble and gracious to a fault–he absolutely deserves his success. Mikkelsen is starring in two Danish films this year, Anders Thomas Jensen's Riders of Justice and Thomas Vinterberg's Another Round.
Related article: 'Lord of the Rings' Trilogy: 32 Facts on the Spell-Binding Fantasy Epic
Related article: 'The Life Ahead': The Legend Sophia Loren's Oscar-Worthy Compelling Story of Courage and Bond
Another Round is a dizzyingly triumphant film that is the best showcase of Mikkelsen's delicate expressiveness since Hannibal. In the film, Mikkelsen plays Martin, a forlorn Danish high school history teacher who has lost his mojo. At a birthday party, his three best friends and coworkers Tommy (Thomas Bo Larsen), Nikolaj (Magnus Millang), and Peter (Lars Ranthe) attempt to cajole Martin into sharing a cheerful drink with them, despite the fact that Martin tends towards abstinence from alcohol.
After rounds of top-shelf champagne, imperial Russian vodka, and caviar, their spirits are buoyant and bodies are loose. You can see the effects in their faces, especially in Martin's eyes. Mikkelsen's glacial gaze, which often gives the impression of two intractable icebergs, melts and softens like morning snow. Tommy, the most empathic of the bunch, gets up and soft-shoes around the table, pleading to Martin to join him. Mikkelsen devotees will remember that the actor, like his character here, is an accomplished danseur–it's one of Vinterberg's most poignant flourishes that Martin demurs.
Related article: MUST WATCH – Hollywood Insider's CEO Pritan Ambroase's Love Letter to Black Lives Matter – VIDEO
Subscribe to Hollywood Insider's YouTube Channel, by clicking here. 
Vintage Vinterberg
After loosening up and feeling better than they have in ages, the foursome devises a plan, inspired by an esoteric theory from Norwegian psychotherapist Finn Skårderud. Skårderud proposed that human beings are naturally alcohol-deficient, so the men decide to remedy this by maintaining a constant buzz throughout their workdays. Initially, they see profound results. Their lives go from drudgery to reverie. Music is brighter, the air is crisper, ideas are more succinct. Of course, as with most addictive substances, there is some subconscious self-sabotage at play in the administration. Despite the pretenses of treating the experiment with the care of a clinical trial, the group maintains an air of secrecy to avoid complications with employers and family members. Without a third party maintaining control, they inevitably increase the dosage.
When it comes to subtlety and nuance, Thomas Vinterberg is a virtuoso. His previous film, The Hunt, featured Mikkelsen and Bo Larsen as two best friends who come into intense conflict after Bo Larsen's kindergarten-aged daughter mistakenly accuses Mikkelsen of molestation. Vinterberg's films frequently cover after school special material, but the director deals with his subject matter so gracefully that it never feels like he has an axe to grind.
Related article: The Power of Positivity: Ikorodu Bois + Chris Hemsworth + Russo Brothers + Sam Hargrave
Limited Time Offer – FREE Subscription to Hollywood Insider
Click here to read more on Hollywood Insider's vision, values and mission statement here – Media has the responsibility to better our world – Hollywood Insider fully focuses on substance and meaningful entertainment, against gossip and scandal, by combining entertainment, education, and philanthropy. 
He examines fallout intimately, weaving through communities, and exploring relationships so masterfully that it feels like you've spent a lifetime with his characters when all is said and done. Another Round's characters being high school teachers creates a potent omnipresent comparison to their young students, who drink in a raucous celebration of their evanescent youth. When Martin and his friends drink, they feel young again, but their years don't go back in the bottle. Despite the increasing temptation to do so, they cannot drink their problems away. Upon return to sobriety, they must live the lives they've created for themselves.
'Another Round' – Psychology meets Mixology
Another Round does not suggest that alcohol is the cause or the solution to the difficulties of its character's lives. It isn't the kind of misery porn that needs to see its characters imprisoned, hospitalized, or homeless to prove a point. In fact, despite the challenges it presents, Another Round is at times a measured celebration of alcohol. Cocktails, beers, liquors, and wines are lovingly described, and the film's woozily kinetic Dogme 95 camerawork may have some audience members craving a convivial concoction of their own, in the spirit of companionship with the film's captivating characters. Nikolaj, the group's psychologist, and mixologist, loquaciously offers anecdotes on Hemingway and jazz as he pours. Peter gets goofily spontaneous, diving fully clothed into the sea after a drunken fishing expedition. Tommy, who coaches grade school soccer, gives full-throated cheers as he sips inspiration from his spiked water bottle. On a scenic family canoe trip, Martin tenuously rekindles the passion with his wife Anika (Maria Bonnevie).
Related article: Hollywood Insider's CEO Pritan Ambroase: "The Importance of Venice Film Festival as the Protector of Cinema"
Related article: The Masters of Cinema Archives: Hollywood Insider Pays Tribute to 'La Vie En Rose', Exclusive Interview with Director Olivier Dahan
Another Round often has the sustained silliness of an Adam Sandler buddy comedy, but it's presented with the nostalgic sensitivity of Richard Linklater. For much of its middle, Vinterberg's film flirts with becoming an insouciant hangout movie, relaxing into its charms. There's no Joaquin Phoenix from The Master, drinking ethanol from bombshells and making moonshine from photography chemicals, or Ben Affleck from The Way Back, drunkenly driving into parked cars. Another Round doesn't lightly court catastrophe, which allows the effects of the group's experiment to breathe. The film doesn't fit its characters into popular anti-hero cliches, so when things do go awry, the moment lands with an earnest gut punch.
The Concept of Anxiety
The film pointedly comes to its thesis as the high school approaches final exams. One of Peter's students gives a dissertation on Kierkegaard's 1844 treatise The Concept of Anxiety, in which the philosopher defines anxiety as humankind's "dizziness of freedom". Standing on the edge of a cliff, we experience the anxiety of a simultaneous fear of the fall and a desire for the plunge. This is the weight of our free will, knowing we have the capacity for self-destruction. Just as alcohol can heighten our passion for existence, it can heighten our yearning for oblivion. The irony of drunkenness is that it makes us feel free by suppressing our free will. We do not thoughtfully measure the pros and cons of standing on the cliff or throwing ourselves over the edge. Adequately intoxicated, we simply do or do not. For many of Martin's age, the obligations to life are at their peak, but perhaps this only increases the subconscious desire to cut them all. Drunkenness may remove the anxiety of choice, but that anxiety may come roaring back with redoubled urgency when sobriety kicks back in.
Related article: Why Queen Elizabeth II Is One Of The Greatest Monarchs | Her Majesty Queen Elizabeth II of United Queendom of Great Britain & Northern Ireland (Video Insight)
Related article: Everything We Know About 'Don't Look Up' Starring Leonardo DiCaprio, Timothée Chalamet, Jennifer Lawrence, Ariana Grande & More
Thus, Another Round reveals itself as a philosophical treatise that goes down surprisingly smooth. Suddenly we sober up to the deep soulfulness of the film's soundtrack, which includes eclectic selections ranging from Italian DJ Benny Benassi to patriotic Danish folk songs like 'I Danmark er jeg født' and 'Jeg elsker den brogede verden'. In the Benassi track, we hear a paean to the immediacy of existence in lyrics, "What a life, what a night/ What a beautiful, beautiful ride/ Don't know where I'm in five but I'm young and alive/ Fuck what they are saying, what a life." In 'Jeg elsker den brogede verden', the Danish lyrics translate to 'I love this variegated world/ Despite its need and strife.' This is life, at turns jubilant, somber, and ephemeral. Another Round, like life itself, is an experience that flies by, and you'll wish it could last forever.
Another Round is currently available for digital rental at theavalon.org and loftcinema.org.
Another Round, Another Round, Another Round, Another Round, Another Round, Another Round, Another Round, Another Round, Another Round, Another Round, Another Round, Another Round, Another Round, Another Round, Another Round, Another Round, Another Round, Another Round, Another Round, Another Round, Another Round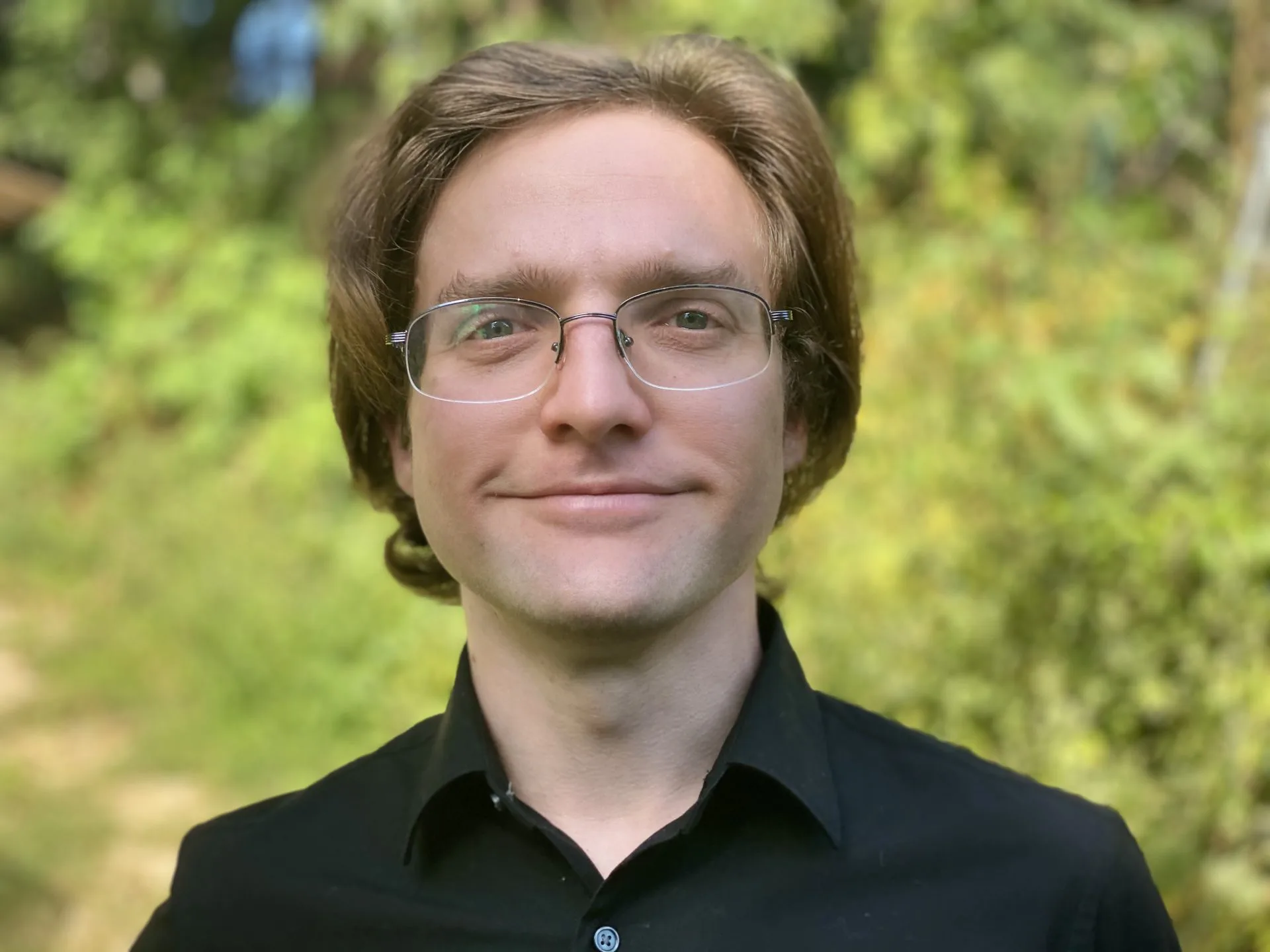 Trent
Kinnucan is a film and television critic, with over 5,000 film hours logged to date. He is devoted to maintaining an encyclopedic knowledge of cinema, with consideration for its history, its cultural impact, and its ability to create social change.
Trent
enjoys finding films that amplify voices otherwise unheard, and reveal images otherwise unseen.
Trent
's interest in media coverage as a way to inspire meaningful dialogue led him to
Hollywood Insider,
a media network that consistently prioritises journalism and content with a purpose.
Trent
also recognizes that media is meant to be enjoyed, which aligns with
Hollywood Insider's
penchant for tackling complex issues with levity and original insight.
Trent
hopes to share his love of film with others, and to help further expand the bandwidth of artists with something to say.