Photo: Female-Led Science Fiction Movies
Science Fiction Movies with Awesome Female Characters
Science fiction shows us worlds that can be vastly different from our own, imagining futuristic societies flung out far across the galaxy, or worlds so near to ours they feel as if we could reach out and touch them, separated only by a novel invention or social structure that makes it unlike our world. With so many science fiction films that focus on male characters, it can be especially meaningful to watch a sci-fi movie that centers on women or where a female character is the most vital to the story. As we celebrate Women's History Month in March of this year, here are 20 of the best sci-fi movies to watch with women in leading roles.
Related article: Why Queen Elizabeth II Is One Of The Greatest Monarchs | Her Majesty Queen Elizabeth II of United Queendom of Great Britain & Northern Ireland (Video Insight)
Related article: A Tribute to Sofia Coppola: The First and Only Woman to Win an Oscar for Best Director
As we celebrate Women's History Month in March of this year, here are 20 of the best female-led science fiction movies to watch. 
'Metropolis' (1927)
Director: Fritz Lang | Writer: Thea von Harbou
Cast: Alfred Abel, Gustav Fröhlich, Rudolf Klein-Rogge, Fritz Rasp, Theodor Loos, Erwin Biswanger, Heinrich George, Brigitte Helm
This pioneering German expressionist silent film is one of the first feature-length science fiction movies ever made. It's remembered for its innovation in the science fiction genre and depiction of class struggle in a futuristic urban dystopia.
CLICK HERE to watch.
'Alien' (1979)
Director: Ridley Scott | Writer: Dan O'Bannon
Cast: Tom Skerritt, Sigourney Weaver, Veronica Cartwright, Harry Dean Stanton, John Hurt, Ian Holm, Yaphet Kotto
In this classic action-horror film, Sigourney Weaver stars as Ripley, a smart and badass crew member aboard the spaceship Nostromo. Ripley and the crew fight for their lives when a deadly alien gets onboard and starts killing people.
CLICK HERE to watch.
'The Matrix' (1999)
Directors: Lana Wachowski, Lilly Wachowski | Writers: Lana Wachowski, Lilly Wachowski
Cast: Keanu Reeves, Laurence Fishburne, Carrie-Anne Moss, Hugo Weaving, Gloria Foster, Joe Pantoliano
The first film in 'The Matrix' trilogy follows hacker Neo (Keanu Reeves) as he discovers that life is a simulation called the Matrix created by machines feeding off the energy of human bodies. With the help of Morpheus (Laurence Fishburne) and Trinity (Carrie-Anne Moss), Neo learns to fight back within the Matrix and work toward freeing humanity from the machines.
CLICK HERE to watch.
Related article: MUST WATCH – Hollywood Insider's CEO Pritan Ambroase's Love Letter to Black Lives Matter – VIDEO
Subscribe to Hollywood Insider's YouTube Channel, by clicking here. 
'Serenity' (2005)
Director: Joss Whedon | Writer: Joss Whedon
Cast: Nathan Fillion, Gina Torres, Alan Tudyk, Morena Baccarin, Adam Baldwin, Jewel Staite, Sean Maher, Summer Glau, Ron Glass, Chiwetel Ejiofor
'Serenity' is the follow-up story to the short-lived space-Western series 'Firefly' (2002). It depicts the crew of a Firefly-class starship called Serenity as they try to evade government agents out to capture one of their shipmates. The film's themes of individual liberty and the essential importance of choice in what makes us human are as memorable as the trademark quippy dialogue and epic action scenes.
CLICK HERE to watch.
'Children of Men' (2006)
Director: Alfonso Cuarón | Writers: Alfonso Cuarón, Timothy J. Sexton, David Arata, Mark Fergus, Hawk Ostby
Cast: Clive Owen, Julianne Moore, Clare-Hope Ashitey, Michael Caine, Chiwetel Ejiofor
Based on the novel by P. D. James, 'Children of Men' depicts a dystopian near-future in which human infertility is causing society to fall apart. When Theo (Clive Owen) discovers a woman named Kee (Clare-Hope Ashitey) who is miraculously pregnant, he embarks on a perilous journey to take her to a safe haven.
CLICK HERE to watch.
'Sunshine' (2007)
Director: Danny Boyle | Writer: Alex Garland
Cast: Cillian Murphy, Chris Evans, Rose Byrne, Michelle Yeoh, Cliff Curtis, Troy Garity, Hiroyuki Sanada, Benedict Wong, Chipo Chung (voice), Mark Strong
In the near future, an international crew of astronauts aboard the spaceship Icarus II journeys toward the dying Sun, planning to launch a bomb into it in order to reignite the star and save the human race. The film boasts rich visuals, thrilling suspense, and great performances from the ensemble cast.
CLICK HERE to watch.
Related article: The Power of Positivity: Ikorodu Bois + Chris Hemsworth + Russo Brothers + Sam Hargrave
Limited Time Offer – FREE Subscription to Hollywood Insider
Click here to read more on Hollywood Insider's vision, values and mission statement here – Media has the responsibility to better our world – Hollywood Insider fully focuses on substance and meaningful entertainment, against gossip and scandal, by combining entertainment, education, and philanthropy. 
'Never Let Me Go' (2010)
Director: Mark Romanek | Writer: Alex Garland
Cast: Carey Mulligan, Andrew Garfield, Keira Knightley
Based on Kazuo Ishiguro's acclaimed novel, this alternative history film tells the story of three schoolmates—Kathy (Carey Mulligan), Tommy (Andrew Garfield), and Ruth (Keira Knightley)—as they navigate the trials and tribulations of friendship, romance, and growing up. The film's themes of mortality, morality, and agency will resonate as deeply as the relationships between the three main characters.
CLICK HERE to watch.
'Cloud Atlas' (2012)
Directors: Tom Tykwer, Lana Wachowski, Lilly Wachowski | Writers: Lana Wachowski, Tom Twyker, Lilly Wachowski
Cast: Tom Hanks, Halle Berry, Jim Broadbent, Hugo Weaving, Jim Sturgess, Bae Doona, Ben Wishaw, James D'Arcy, Zhou Xun
This ensemble cast film, celebrated for its expansive storytelling and exquisite soundtrack, is based on the acclaimed novel by David Mitchell. In six stories linked over hundreds of years by characters who recur through reincarnation, 'Cloud Atlas' depicts the universality of humanity throughout changing physical and temporal landscapes.
CLICK HERE to watch.
'Pacific Rim' (2013)
Director: Guillermo del Toro | Writers: Travis Beacham, Guillermo del Toro
Cast: Charlie Hunnam, Idris Elba, Rinko Kikuchi, Charlie Day, Burn Gorman, Robert Kazinsky, Max Martini, Ron Perlman, Mana Ashida
Mankind is at war with a race of gigantic monsters called Kaiju, which are rising up from a portal at the bottom of the Pacific Ocean. Humanity's response? Fight the Kaiju with equally gigantic mechas called Jaegers that are controlled by two mentally-linked pilots. Reluctant veteran Jaeger pilot Raleigh (Charlie Hunnam) joins forces with eager rookie Mako (Rinko Kikuchi) to try to end the war once and for all. The epic monster-fighting goodness of 'Pacific Rim' is equally matched by its emotional center.
CLICK HERE to watch.
Related article: Hollywood Insider's CEO Pritan Ambroase: "The Importance of Venice Film Festival as the Protector of Cinema"
Related article: The Masters of Cinema Archives: Hollywood Insider Pays Tribute to 'La Vie En Rose', Exclusive Interview with Director Olivier Dahan
'Ex Machina' (2014)
Director: Alex Garland | Writer: Alex Garland
Cast: Domhnall Gleeson, Alicia Vikander, Oscar Isaac, Sonoya Mizuno
Programmer Caleb (Domhnall Gleeson) is invited by his company's CEO, Nathan (Oscar Isaac), to administer the Turing test to the humanoid AI Ava (Alicia Vikander). During one session, Ava tells Caleb that Nathan cannot be trusted, and things take a psychologically thrilling turn. 
CLICK HERE to watch.
'Interstellar' (2014)
Director: Christopher Nolan | Writers: Jonathan Nolan, Christopher Nolan
Cast: Matthew McConaughey, Anne Hathaway, Jessica Chastain, Bill Irwin (voice), Michael Caine
Dust storms and dying crops might spell the end for the human race, but a crew of astronauts embarks on a last-ditch effort to find a viable new world for humankind. This time-bending story of epic proportions is haunting, emotional, and awe-inspiring.
CLICK HERE to watch.
'Star Wars: The Force Awakens' (2015)
Director: J. J. Abrams | Writers: Lawrence Kasdan, J. J. Abrams, Michael Arndt
Cast: Harrison Ford, Mark Hamill, Carrie Fisher, Adam Driver, Daisy Ridley, John Boyega, Oscar Isaac, Lupita Nyong'o
Daisy Ridley stars as Force-sensitive scavenger Rey in the first in the 'Star Wars' sequel trilogy. When Rey meets stormtrooper deserter Finn (John Boyega), she gets swept up in the Resistance's fight to defend the galaxy against the ruthless First Order.
CLICK HERE to watch.
Related article: 21 Awesome Female Action Movies to Watch
Related article: 'Star Wars: The Rise of Skywalker': Let's Find The Silver Lining And Positivity Amidst The Utter Disappointment & Betrayal That Fans Feel
'Arrival' (2016)
Director: Denis Villeneuve | Writer: Eric Heisserer
Cast: Amy Adams, Jeremy Renner, Forest Whitaker, Michael Stuhlbarg, Tzi Ma
Based on the short story "Story of Your Life" by Ted Chiang, 'Arrival' stars Amy Adams as Louise, a linguist tasked by the military with finding a way to communicate with an alien race that has landed on Earth. The dreamy cinematography and moving depiction of connection and empathy will stay in your mind long after the movie is over.
CLICK HERE to watch.
'Rogue One: A Star Wars Story' (2016)
Director: Gareth Edwards | Writers: Chris Weitz, Tony Gilroy
Cast: Felicity Jones, Diego Luna, Ben Mendelsohn, Donnie Yen, Mads Mikkelsen, Alan Tudyk, Jiang Wen, Forest Whitaker
Felicity Jones stars as Jyn Erso in this prequel to 'Star Wars: A New Hope'. Although at first a reluctant hero, Jyn teams up with a group of rebels to steal the plans to the Death Star in an effort to help the Alliance prevail over the evil Empire.
CLICK HERE to watch.
'What Happened to Monday' (2017)
Director: Tommy Wirkola | Writers: Max Botkin, Kerry Williamson
Cast: Noomi Rapace, Glenn Close, Willem Dafoe, Marwan Kenzari, Christian Rubeck, Clara Read
In a dystopian society with a strict one-child policy, Noomi Rapace stars as seven identical sisters each named for the days of the week. To survive, the sisters share a single outward identity and only one of them goes out at a time. Then one day Monday doesn't come home and they must investigate her disappearance without being discovered.
CLICK HERE to watch.
Related article: The Dystopian Thriller 'What Happened to Monday': Noomi Rapace's Excellent Performance Portraying Seven Identical Sisters
Related article: In Marvel's 'WandaVision', Women Control the Narrative
'Annihilation' (2018)
Director: Alex Garland | Writer: Alex Garland
Cast: Natalie Portman, Jennifer Jason Leigh, Gina Rodriguez, Tessa Thompson, Tuva Novotny, Oscar Isaac
Based on the Nebula Award–winning novel by Jeff VanderMeer, 'Annihilation' follows a group of scientists and explorers who investigate a mysterious and expanding area of land called the "Shimmer," where plants and animals are mutating. The stunning visuals and themes of destruction and transformation will stay with you long after you finish the film.
CLICK HERE to watch.
'Captain Marvel' (2019) 
Directors: Anna Boden, Ryan Fleck | Writers: Anna Boden, Ryan Fleck, Geneva Robertson-Dworet
Cast: Brie Larson, Samuel L. Jackson, Ben Mendelsohn, Jude Law, Annette Bening, Lashana Lynch
Brie Larson stars as super-powered fighter pilot Carol Danvers in the first female-led Marvel Studios film. Against the backdrop of intergalactic war and Earth in the '90s, Captain Marvel's origin story is epic, emotional, and empowering.
CLICK HERE to watch.
'I Am Mother' (2019)
Director: Grant Sputore | Writer: Michael Lloyd Green
Cast: Clara Rugaard, Luke Hawker (performance), Rose Byrne (voice), Hilary Swank
In a post-apocalyptic bunker, a robot called Mother (voiced by Rose Byrne) raises Daughter (Clara Rugaard) as the first step in an attempt to repopulate the Earth. Their bond seems unbreakable until a woman (Hilary Swank) arrives at the compound, casting doubt on everything Daughter knows and believes in.
CLICK HERE to watch.
Related article: A Tribute to Ruth Bader Ginsburg: 32 Facts on Justice of the Supreme Court and Women's Rights Icon
Related article: Captain Marvel, Brie Larson's Female Superhero Film Saves The 2019 Box Office
'IO' (2019)
Director: Jonathan Helpert | Writers: Clay Jeter, Charles Spano, Will Basanta
Cast: Margaret Qualley, Anthony Mackie, Danny Huston, Tom Payne
When Earth's atmosphere became toxic, most of the human race looked to the stars, settling on a space station near one of Jupiter's moons, Io. Young scientist Sam (Margaret Qualley) remains, trying to breed a species of bee that can survive the toxic atmosphere. In this understated and beautifully-shot film, Sam forms an unexpected bond with Micah (Anthony Mackie), a traveler who is desperate to get on the last shuttle off of Earth.
CLICK HERE to watch.
'The Call' (2020)
Director: Lee Chung-Hyun | Writers: Sergio Casci (based on an original screenplay by), Lee Chung-Hyun
Cast: Park Shin-hye, Jun Jong-seo, Kim Sung-ryung, Lee El, Oh Jeong-Se, Park Ho-san
This visually stunning thriller follows the parallel lives of two women in the same house, 20 years apart but connected by a phone. Kim Seo-yeon (Park Shin-hye) in the present mourns the loss of her father years earlier. Tormented Oh Young-sook (Jun Jong-seo) in the past plans to save his life. But meddling with time has deadly and devastating consequences for these two women and the people around them.
CLICK HERE to watch.
Click here to read Hollywood Insider's CEO Pritan Ambroase's love letter to Black Lives Matter, in which he tackles more than just police reform, press freedom and more – click here.
An excerpt from the love letter: Hollywood Insider's CEO/editor-in-chief Pritan Ambroase affirms, "Hollywood Insider fully supports the much-needed Black Lives Matter movement. We are actively, physically and digitally a part of this global movement. We will continue reporting on this major issue of police brutality and legal murders of Black people to hold the system accountable. We will continue reporting on this major issue with kindness and respect to all Black people, as each and every one of them are seen and heard. Just a reminder, that the Black Lives Matter movement is about more than just police brutality and extends into banking, housing, education, medical, infrastructure, etc. We have the space and time for all your stories. We believe in peaceful/non-violent protests and I would like to request the rest of media to focus on 95% of the protests that are peaceful and working effectively with positive changes happening daily. Media has a responsibility to better the world and Hollywood Insider will continue to do so."
More Interesting Stories From Hollywood Insider
– Want GUARANTEED SUCCESS? Remove these ten words from your vocabulary| Transform your life INSTANTLY
– Compilation: All James Bond 007 Opening Sequences From 1962 Sean Connery to Daniel Craig
– Do you know the hidden messages in 'Call Me By Your Name'? Find out behind the scenes facts in the full commentary and In-depth analysis of the cinematic masterpiece
– A Tribute To The Academy Awards: All Best Actor/Actress Speeches From The Beginning Of Oscars 1929-2019 | From Rami Malek, Leonardo DiCaprio To Denzel Washington, Halle Berry & Beyond | From Olivia Colman, Meryl Streep To Bette Davis & Beyond
– In the 32nd Year Of His Career, Keanu Reeves' Face Continues To Reign After Launching Movies Earning Over $4.3 Billion In Total – "John Wick", "Toy Story 4", "Matrix", And Many More
female-led science fiction movies, female-led science fiction movies, female-led science fiction movies, female-led science fiction movies, female-led science fiction movies, female-led science fiction movies, female-led science fiction movies, female-led science fiction movies, female-led science fiction movies, female-led science fiction movies, female-led science fiction movies, female-led science fiction movies, female-led science fiction movies, female-led science fiction movies, female-led science fiction movies, female-led science fiction movies, female-led science fiction movies, female-led science fiction movies, female-led science fiction movies, female-led science fiction movies, female-led science fiction movies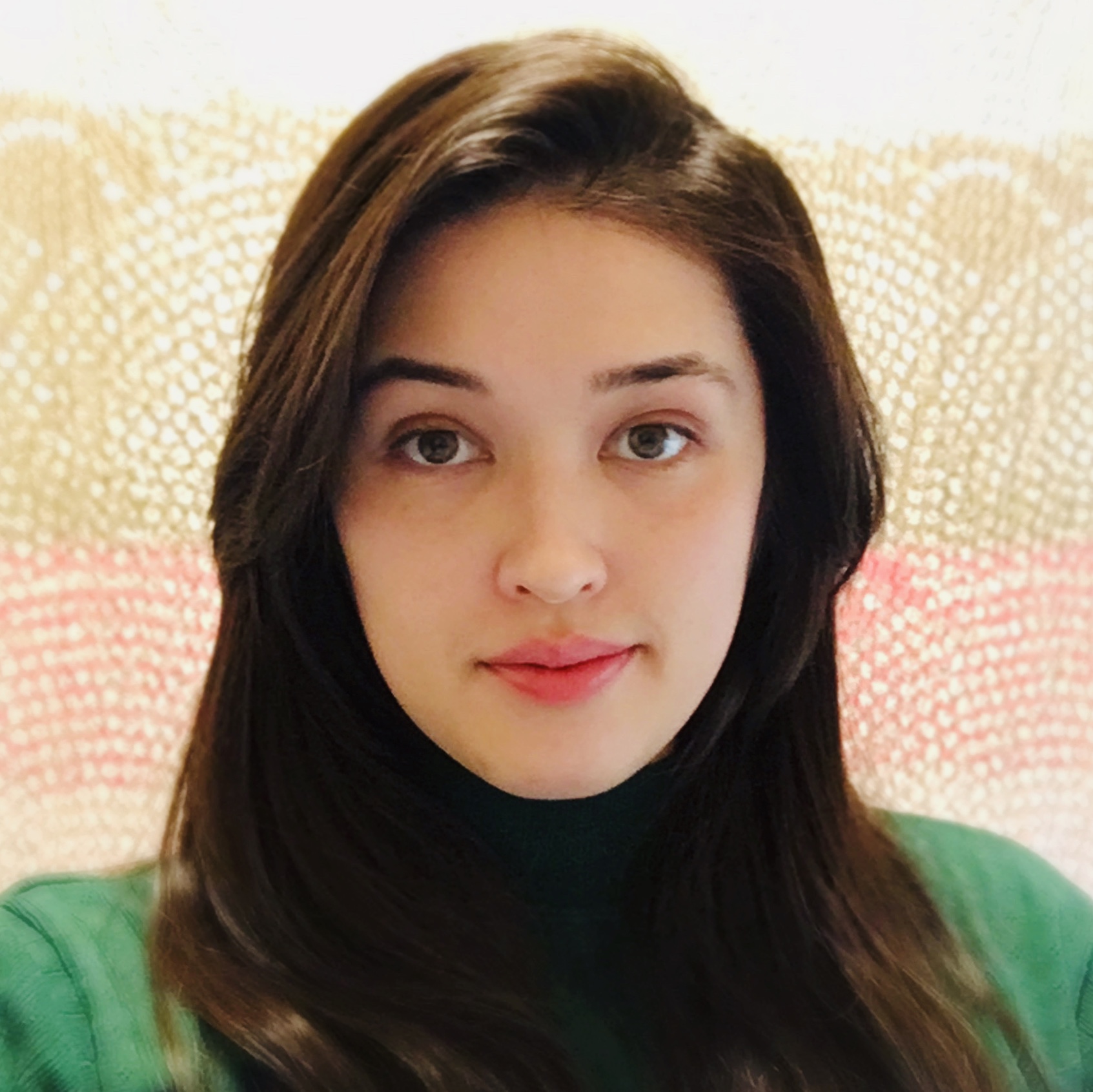 Claire L. Wong is a writer from the San Francisco Bay Area who strives to advance intelligent analysis, diversity, and compassionate storytelling in her work. She especially likes writing about science fiction, action, AAPI, and LGBTQ+ stories. She believes that visual storytelling through film and television increases the practice of empathy, which aligns with Hollywood Insider's goal to use meaningful entertainment as a unifying tool. (she/her)