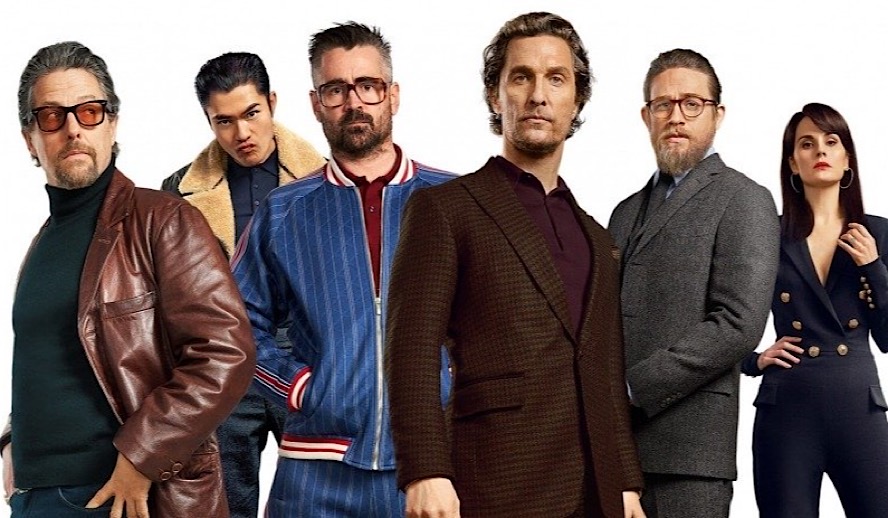 Photo:  The Gentlemen/STX FILMS
From signature gangster films to a Sherlock Holmes adaptation and even a Disney remake, it's been a strange career for Guy Ritchie up until this point. It was back to his strengths with this flick The Gentlemen. I'll be frank: my expectations weren't sky high for this one, and within the first thirty minutes I wasn't sure how I felt about the film thanks to the confusing non-linear storytelling and lack of clarity on the plot. I found the characters incredibly fun and lively and that kept my interest. As the film progressed I kept wondering "Okay where is this going?" Then it all became clear, and with each passing scene, twist, and backstab I enjoyed the film more and more. It is worth the wait. 
Related Article: Will the Diversity in Victory of Last Year's Oscars 2019 – 91st Academy Award Winners Ever Be Repeated?
Related Article: The Verified Complete List of Every Female Best Director Oscar Winner: Fact-Checked Series
Dripping with Ritchie
Every director has their specialty or trademark. Ritchie has a flair for stylish action sequences and telling stories in a nonconventional way. The Gentlemen soaks up these trademarks and unleashes them with a humorous fury, as Hugh Grant's Fletcher explains about 80% of the story with flashbacks to Charlie Hunnam's Raymond as they sit eating steak and drinking whiskey at Raymond's house.
I was a little worried that a few of the characters might come off as distasteful or the humor would not stick the landing, but Ritchie uses his now normal stylized action-and-scene transitions to jack the fun atmosphere up to eleven.  
A Messy, if at Moments, Brilliant Plot
As I said, The Gentlemen doesn't help give clarity to a confusing first act until about midway through when you realize: the plot is kind of a jumbled mess that has moments (especially in the third act) of pure brilliance and bliss. The actual plot when stripped of its crazy shenanigans, stimulating production, and overly stylized action, is incredibly simple. The premise is clearly existent so that Ritchie can have an excuse to make this film with all of its turns and whack character moments. The Gentlemen isn't trying to be an award winner; it wants to have a good time. It is not easy for me to sit through many movies in a theater as they tend to disappoint but once this one got rolling, I was smiling the rest of the way which absolutely says something.
Related Article: Video: '1917' – Golden Globes Winner – Full Commentary And Reactions From The Stars & Crew Including Sam Mendes, George MacKay, Dean-Charles Chapman & Team
Full Commentary on 'THE GENTLEMEN' – Reactions From Stars
Video: Hollywood Insider YouTube Channel
​An Organic Script with Quirky Performances 
Matthew McConaughey's classy appeal fits right into the British setting alongside a studly cast including Hugh Grant, Charlie Hunnam, Michelle Dockery, Henry Golding, and Colin Farrell, all who had charismatic performances in their own unique ways. Each actor fits into their roles seamlessly, allowing this over-the-top story and "script" to run on full power. I say script in quotations because McConaughey admitted that Ritchie doesn't really stick with what he writes for the actors, almost to a point where it was frustrating for some actors, but Matthew admitted there's a method in the madness. The organic nature of each scene where Ritchie told the actors to just run with it made for a much more explosive atmosphere with reactions and crazy monologues. The script we get is exhausting, especially when you aren't quite sure where the film is headed, but once you figure it out, Ritchie's direction and actors improv becomes a strength rather than a headache, helping each character that you've never heard of before coming to life mid-way through. 
The outlandish humor and twists put a smile on my face
Ritchie doesn't try to be politically correct (rarely does he ever), but the jokes are so clearly self-aware that each quip lands on the mark nine times out of ten. The humor also improves as the film moves along once you better understand the characters and their motivations. The amount of testosterone emitting from the screen is something I haven't seen too often, and while that shouldn't always come off as a huge surprise (what gangster film isn't full of egos, testosterone, and guys trying to blow things up because they can) The Gentlemen's style and high-level energy embolden these men's egos to a point that you're afraid they'll pop off the screen 'cause there ain't no room left to fit all of them. And that's the fun of it. 
Related Article: – Video: Full Commentary & Reactions From Stars On 'Bombshell' With Charlize Theron, Nicole Kidman, Margot Robbie, Jay Roach & Team
'THE GENTLEMEN' Come Behind The Scenes
Video: Hollywood Insider YouTube Channel
I was genuinely impressed with the twists in the third act. Not only were my expectations subverted (if only slightly), but the quantity of doublecrossing and one-upping never was too much. The Gentlemen never tries to be amazing but settles for a crazy two-hour ride and never grows tiresome. It wasn't too long, wasn't too short; it really was just right, and you have to give Ritchie and his team props for that.   
Though many may have criticisms and anyone who doesn't have a taste for Guy Ritchie filmmaking won't have one after viewing this latest project, you can appreciate Ritchie understanding his strengths and creating a film that is really pure fun and joy by the time the credits roll. Ritchie's eye for a colorful style, original characters that never fall flat, and clever twists will leave any moviegoer smiling. And though The Gentlemen doesn't fit the political climate of today's world, I highly recommend this outlandish and unabashedly pun-filled gangster romp that will bring joy to this otherwise unusually sad January. 
​By Merrick Sinclair
More Interesting Stories From Hollywood Insider
– A Tribute To The Academy Awards: All Best Actor/Actress Speeches From The Beginning Of Oscars 1929-2019 | From Rami Malek, Leonardo DiCaprio To Marlon Brando & Beyond | From Olivia Colman, Meryl Streep To Bette Davis & Beyond
– The Verified Complete List of Every Female Best Director Golden Globes Winner: Fact-Checked Series
– Why Queen Elizabeth II Is One Of The Greatest Monarchs | Her Majesty Queen Elizabeth II of United Queendom of Great Britain & Northern Ireland
– Video: '1917' – Golden Globes Winner – Full Commentary And Reactions From The Stars & Crew Including Sam Mendes, George MacKay, Dean-Charles Chapman & Team
– Video: Full Commentary & Reactions From Stars On 'Bombshell' With Charlize Theron, Nicole Kidman, Margot Robbie, Jay Roach & Team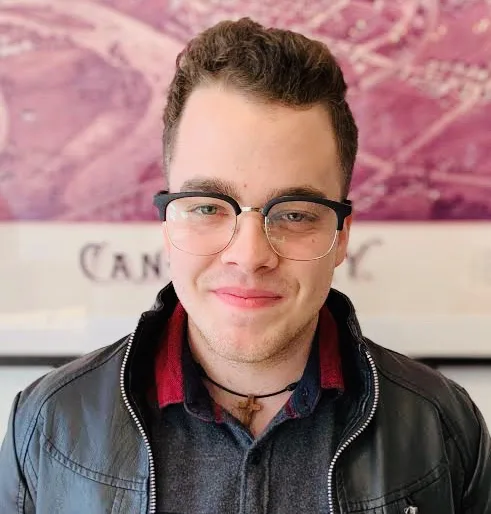 Merrick Sinclair is a film journalist with a passion for cinema, Hollywood and filmmaking since a young age. Merrick focuses on reviews and features here at Hollywood Insider, and takes careful thought as to the impact cinema has on culture and what that means for us. Whether they be old or new, blockbuster or independent, Merrick understands the role movies have on society and how each individual has their own unique experience with movies. Merrick hopes to unpack his observations with clarity for readers while allowing them to walk away with their own opinions on any given topic.