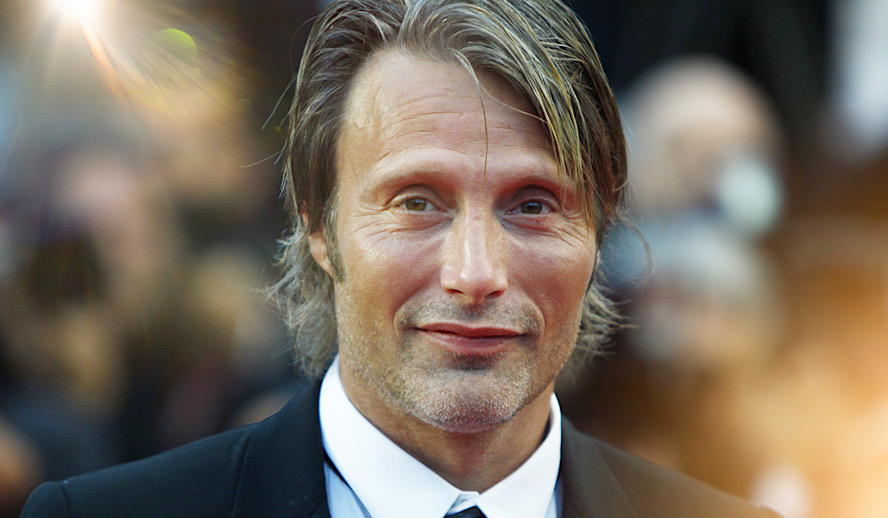 Video Version of this Article
Photo/Video: Mads Mikkelsen attends the Closing Ceremony and the 'Therese Desqueyroux' Premiere during the 65th Annual Cannes Film Festival at Palais des Festivals/PAN Photo Agency/Hollywood Insider YouTube Channel
Mads Mikkelsen – Bond and Beyond
The year was 2006. Daniel Craig, the new James Bond, took the role after dozens of names were considered. Eva Green became the reboot's first Bond girl, beating out Charlize Theron, Angelina Jolie, and Audrey Tautou. And then there was the role of the villain, which went to a somewhat obscure actor from Denmark–Mads Mikkelsen.
Despite having only appeared in one English-language film, 2004's underappreciated King Arthur, the Danish actor seems to have been the only actor in serious contention for the part. As the villain Le Chiffre, Mikkelsen was glacial, calculating, and ironic. Perhaps even more importantly for a Bond film, he looked good in designer suits, luxury sports cars, and overpriced watches. Producers didn't need to look elsewhere; Mads fit the part perfectly.
Related article: Oscar Buzz: Mads Mikkelsen Swaggers Into Our Hearts in the intoxicating Danish Hit 'Another Round'
Related article: A Tribute to Eddie Redmayne: The Rise and Journey of the Phenomenal Actor From Theater to Film
Mads Eyes His Next Meal
How did Mads Mikkelsen vault himself, seemingly effortlessly, into one of the most high-profile franchises in Hollywood? Well, after reaching a point of exhaustion with the increasingly outlandish Pierce Brosnan Bond Films, producers decided to do something more authentic for the Daniel Craig reboot. They cast actual international, intriguing actors in their film about international intrigue. They must have done their homework and watched a few films with subtitles. Regardless, the film was a hit, and it revitalized the franchise. Mads Mikkelsen had arrived.
Of course, the former ballerino did not leap, tour en l'air, into major franchise work. Ten years would elapse between the moment Le Chiffre cried a tear of blood at 007's poker table and the moment Mads would stare down Doctor Strange with eyes of molten fire. During that time, Mads appeared only sporadically in English-language films. The Danish actor played a Greek soldier in 2010's mythology epic Clash of the Titans, a French captain in 2011's The Three Musketeers, and a menace to Shia LaBeouf in 2013's Charlie Countryman. While these films certainly demonstrate Mads' adaptability, none of them were critically successful. There was still some awkwardness to Hollywood's understanding of the star's potential.
Related article: MUST WATCH – Hollywood Insider's CEO Pritan Ambroase's Love Letter to Black Lives Matter – VIDEO
Subscribe to Hollywood Insider's YouTube Channel, by clicking here. 
The Danish Appetite
Now might be a good time to consider the Danish character. There seems to be a capacity for an appetite that pervades the Danish–perhaps that makes sense for a population that shares its name with a pastry. Danish actors seem to frequently find roles that require voracious hunger. There's Viggo Mortensen eating KFC with Mahershala Ali in Green Book, Pilou Asbæk as the ravenous pirate Euron Greyjoy in Game of Thrones, and Scarlett Johannson as the alluring alien who seduces and consumes men in Jonathan Glazer's ethereally eerie Under the Skin. 
There's often a sense of romantic or sexual appetites as well. Lars von Trier has made his career exploring this, most literally with his subversive Nymphomaniac films. Nicholas Winding Refn explored the cannibalistic underbelly of the fashion world in The Neon Demon. Getting back to Mads Mikkelsen, fellow Dane Susanne Bier cast the actor in 2002's Open Hearts, which saw him play a doctor who piques the romantic desire of a woman whose husband has been made quadriplegic in a car accident. Mads also appeared in Refn's Pusher trilogy, where the gangsters of Copenhagen have an alarming hunger for cheap sex and fast cars, but mainly for heroin.
Related article: The Power of Positivity: Ikorodu Bois + Chris Hemsworth + Russo Brothers + Sam Hargrave
Limited Time Offer – FREE Subscription to Hollywood Insider
Click here to read more on Hollywood Insider's vision, values and mission statement here – Media has the responsibility to better our world – Hollywood Insider fully focuses on substance and meaningful entertainment, against gossip and scandal, by combining entertainment, education, and philanthropy. 
Danish Sophistication
This idea of illicit hunger being so omnipresent in the collective consciousness could explain why Denmark, despite being one of the smaller European nations, has a film industry that easily ranks in the continent's top ten. The always-hungry Denmark just takes more of the pie. This outsized industry has necessitated many Danish actors and storytellers to seek employment internationally, as Mads has. This necessity leads to another element of Danish charm–their attention to detail. Having mastered English as a second language, many Danes acting abroad speak it with an almost mathematical exactness that exudes sophistication. 
This poise, combined with the ubiquitous latent hunger, creates a feeling of titillating unease. Think Jaime Lannister, as played by perhaps the only Danish actor that rivals Mads in recognizability, Nikolaj Coster-Waldau. Despite being an intemperate swordsman in an incestuous relationship with his twin sister, the character is shockingly seductive. You don't know whether he's going to slit your throat or tear off your clothes, or both. As perhaps the most recognizable film star in his home country, Mads Mikkelsen spent his career refining this sensibility.
Related article: Hollywood Insider's CEO Pritan Ambroase: "The Importance of Venice Film Festival as the Protector of Cinema"
Related article: The Masters of Cinema Archives: Hollywood Insider Pays Tribute to 'La Vie En Rose', Exclusive Interview with Director Olivier Dahan
Danish 'Hygge'
There's one final question about the Danish character, which happens to coincide with some of Mads' most well-known roles of the last ten years: Why, if the Danes possess such libertine appetites, are they outwardly so demure? Despite being one of the more progressive nations of Europe, Denmark does still have a conservative streak. The country has recently adopted the concept of 'hygge' as a core part of its identity. The term, which is related to the English word 'hug', encompasses the concepts of coziness and contentment, as well as a fondness for comfy sweaters and hot beverages. But it also could suggest communal adversity to the agitation that precipitates change.
Sometimes, a 'hygge' can squeeze too tight. In Thomas Vinterberg's 2012 film The Hunt, which was nominated for a Best Foreign Language Film Academy Award, Mads Mikkelsen plays Lucas, a preschool teacher in a small town who is falsely accused of being a paedophile. Due to a series of misunderstandings, the well-meaning community ostracizes him, preferring to err on the side of caution. The film works because, while we always believe in Lucas's innocence, there is that edge of unchecked lasciviousness in Mads Mikkelsen's mouth that makes the townspeople's wariness believable as well.
Related article: 2021 Oscars Predictions: Actresses, Actors, Directors and Films to Watch for in the Unprecedented Race
Related article: 'And Just Like That' 'Sex and the City' Returns in an HBO Max Limited Series With a Trio
The Danish Crown
Another significant signifier of Denmark's inherent conservatism is that the country remains a monarchy, although a constitutional and mostly ceremonial one, into the 21st century. In 2012, in between major Hollywood appearances, Mads confronted this aspect of his society head-on. In Nikolaj Arcel's A Royal Affair, also nominated for an Academy Award, Mads played Johann Friedrich Struensee, a German doctor contracted to serve as the Danish king's personal physician. Struensee, a student of the 18th century Enlightenment, attempts to use his influence to dismantle the powers of the restrictive monarchy but falls into a love affair with the Danish queen in the process. Again, Mads is undone by his appetite.
A Royal Affair gave Mads a chance to explore the realm of duplicity and dueling desires. This would soon be utilized to even greater effect, as 2013 saw Mads tapped for the titular role in Bryan Fuller's Hannibal. Hannibal, which found an unlikely home on NBC, sought to flesh out (no pun intended) Thomas Harris' infamous serial killer cannibal, Dr. Hannibal Lecter. This was no small feat, considering that Anthony Hopkins' take on the character is considered to be one of the greatest performances in horror history. However, while Anthony Hopkins' Dr. Lecter evokes a brilliant, slightly pervy uncle (who also wants to eat your liver) energy, Mads Mikkelsen's inspiration for the role is Satan incarnate. 
Related article: Omar Sy's Gentleman Thief Will Steal Your Heart in Netflix's 'Lupin'
Related article: Must-Watch: The Remarkable Story of 'Rose Island'
Dr. Hannibal Lecter
It's a sign of an elite actor to be able to take a role that is already done to perfection and find a totally novel way to serve it to the audience. Mads made Hannibal his quintessential role, and may have (heresy alert) surpassed Anthony Hopkins as the quintessential Hannibal in the process. Whereas Anthony Hopkins spent a great deal of his tenure as Dr. Lecter imprisoned or pursued, Mads' Hannibal is Hannibal unbound. 
Mads' youthful training as a gymnast and his pre-acting career as a professional dancer absolutely informs his embodiment of Hannibal. Hannibal's exquisitely controlled energy is feline, or perhaps lizard-like–in one memorable scene, he takes a victim's severed ear and rapidly slurps it into his mouth. It's like watching a gecko devour a fly with a high-speed camera. It's an audacious, cheeky, and hilarious moment in a series surprisingly full of them, and an excellent example of Mads' capacity for deadpan comedy. As an interesting side note, when Pixar recorded the Danish language dub of Monsters, Inc., they cast Mads Mikkelsen as Randall Boggs, the devious eight-legged chameleon.
Related article: Video | The Artist Evolves: All Leonardo DiCaprio Roles & Performances, 1980s to 2020 Filmography
Related article: Video: The Evolution Of Johnny Depp Filmography – All His Roles & Performances From 1984 to 2021
The Heroic Cannibal
When Hannibal is cornered, the dancer in Mads flourishes. The seemingly mild-mannered forensic psychologist suddenly becomes John Wick, perfectly dispatching any number of foes with speed and precision. Mads has the bodily physicality for these roles, but he also is a master of facial microexpressions. With the subtlest of gestures, one can detect whether Hannibal intends to feed, or merely play with his food.
All the hallmarks of Danish personality are on display in Hannibal Lecter. The sophistication, the hunger, the desire for comfort, even the conservatism–remember, Hannibal prefers to eat the rude. The role required Mads to play so many things convincingly. Hannibal is a psychiatrist, a gourmet chef, a murderous predator, and a cannibal. He has to be all these things, while also working in close contact with the FBI and avoiding detection. On top of that, Hannibal maintains emotional relationships with his FBI associates Will Graham and Alana Bloom, forming yet another love triangle for Mads Mikkelsen that creates a will-they-won't-they dynamic throughout the run of the show.
Related article: Powerful Technique for Success, Personal Development and Leadership
Related article: Video: The Evolution of Armie Hammer – All His Roles & Performances From 2006 to 2020
Beyond Hannibal
After Hannibal was disappointingly canceled by NBC in 2015, it's little surprise that Hollywood decided to make their relationship with Mads Mikkelsen more serious. However, the question of whether they had figured out what to do with him remains up for debate. In 2016's Doctor Strange, Mads made the most of his role as the rogue sorcerer Kaecilius, although the role was somewhat slight and fell victim to Marvel's notorious underdevelopment of antagonists, dubbed its 'villain problem'. Of course, Mads' capacity for humor does give us one of the greatest scenes in the film, namely when Kaecilius and Doctor Strange meet. Kaecilius, confused, misunderstands Doctor Strange's name as 'Mr. Doctor'. Doctor Strange corrects him, saying, "It's Strange," and Kaecilius responds, "Maybe. But who am I to judge?"
In another welcomed, if somewhat minor, Hollywood appearance, Mads was cast in 2016's Rogue One: A Star Wars Story. The role, that of the conflicted Death Star architect Galen Erso, plays more to his intellect than his bridled passions. The primary highlight of this performance is that it allowed Mads Mikkelsen to share the screen with another extremely talented Hollywood import, the Australian actor Ben Mendelsohn. The strained relationship of suppressed hostility and mutual respect does echo the relationship between Hannibal and Will Graham, although in tamped-down form. It simply suggests that Hollywood's approach to Mads Mikkelsen is too often to neutralize him. 
Related article: Pride Month: Hollywood Insider Pays Tribute To LGBTQ Films 1918-Now
Related article: The Rise Of South Korean Cinema: A Brief History Of The Country's Excellent Film Industry, What To Watch After 'Parasite'
Hollywood Strikes Back?
Since Rogue One, the struggle continues. For every Arctic, which successfully casts Mads as a meditative survivalist, there's a Polar, which casts him as an assassin but misses his potential by asking him to trade his sophistication for vulgarity. Death Stranding, an innovative video game developed for the PS4, intuitively utilized Mads' physicality for a motion-capture performance, although the reception of the storyline was polarized.
What's next for Mads Mikkelsen? Could he somehow return to the MCU, or perhaps play Sinestro in the inevitable Green Lantern reboot? Maybe Netflix will renew Hannibal for a fourth season, as was so excruciatingly teased in this year's Zoom reunion (featuring Gillian Anderson!). In 2017, he wrapped principal production on Doug Liman's Chaos Walking, a sci-fi film that has him playing yet another Hollywood baddie. The film, which stars Tom Holland and Daisy Ridley, was initially scripted by Charlie Kaufman, but the famously particular screenwriter departed the project. Since then, it's gone through five more screenwriters and multiple reshoots. The film may prove to be phenomenal, but given that the studio has chosen to release it in the cinematic graveyard of late January, one must await its release with bated breath.
Related article: Top 10 Kiwi Movies And TV Shows On Netflix: From The Land Of Sheep And Hobbits
Related article: 'Shoplifters': Family Blooms In All Places Of Life In Hirokazu Kore-Eda's Heartbreaking Film
Back to Denmark
Greater hope is held out for Mads' recent Danish collaborations. There's the soon-to-be-released Another Round, which pairs Mads once again with The Hunt director Thomas Vinterberg. The film has already received accolades at the Toronto International Film Festival. The film portrays the attempts by a group of friends, led by Mads, to become successful alcoholics. 
Even more exciting is the announcement that Mads has made yet another film with the Danish director Anders Thomas Jensen. The film, whose Danish title 'Retfærdighedens ryttere' translates to 'Riders of Justice', is set to be another comedic installment in an actor-director collaboration that has produced Mads' most delightful performances outside of Hannibal. 
Related article: Must-Watch: 'Holding The Man' Is The Epitome Of Tear-Jerker Romance – True Love Story!
Related article: 'The Life Ahead': The Legend Sophia Loren's Oscar-Worthy Compelling Story Of Courage And Bond
Anders Thomas Jensen
Seriously, if this article inspires you to seek out only one thing, let it be the films of Anders Thomas Jensen. The director, who is essentially Denmark's Charlie Kaufman (with a milder, more Danish butter-fed brand of anxiety), has been making bizarre collaborations with Mads Mikkelsen since the turn of the 21st century, and each of them is more ludicrous than the last. 
In 2000's Flickering Lights, Mads plays a short-fused gangster with a propensity for abusing cattle. In 2003's The Green Butchers, Mads is the orphaned owner of a butcher shop who accidentally discovers his town's appetite for human flesh (Danes really do seem to have an unhealthy obsession with cannibalism). In 2005's Adam's Apples, he's an eternally optimistic priest who happens to have terminal brain cancer. And in 2015's Men & Chicken, Mads is a compulsive masturbator who discovers that he's the long-lost son of a mad scientist. 
Related article: A Tribute To Great International Film Directors & Their Films
Related article: The Criterion Channel's "Voices Of Protest": Films On Important Protests From 1925 To 2011
Why English-speaking directors keep pigeonholing Mads into generic villain roles when they have this veritable buffet of personalities to choose from is quite frankly baffling. Perhaps default Mads is odd enough to stand out in an American film, but back at home, he has to make an extra effort. Perhaps American audiences just aren't ready for a full dose of Mads Mikkelsen's delicious weirdness. Hollywood, please watch any or all of these films and cast Mads Mikkelsen in a comedy! Or at the very least, give us a fourth season of Hannibal.
An excerpt from the love letter: Hollywood Insider's CEO/editor-in-chief Pritan Ambroase affirms, "Hollywood Insider fully supports the much-needed Black Lives Matter movement. We are actively, physically and digitally a part of this global movement. We will continue reporting on this major issue of police brutality and legal murders of Black people to hold the system accountable. We will continue reporting on this major issue with kindness and respect to all Black people, as each and every one of them are seen and heard. Just a reminder, that the Black Lives Matter movement is about more than just police brutality and extends into banking, housing, education, medical, infrastructure, etc. We have the space and time for all your stories. We believe in peaceful/non-violent protests and I would like to request the rest of media to focus on 95% of the protests that are peaceful and working effectively with positive changes happening daily. Media has a responsibility to better the world and Hollywood Insider will continue to do so."
Ways to support Black Lives Matter Movement to end systemic racism
– Do you know the hidden messages in 'Call Me By Your Name'? Find out behind the scenes facts in the full commentary and In-depth analysis of the cinematic masterpiece
– A Tribute To The Academy Awards: All Best Actor/Actress Speeches From The Beginning Of Oscars 1929-2019 | From Rami Malek, Leonardo DiCaprio To Denzel Washington, Halle Berry & Beyond | From Olivia Colman, Meryl Streep To Bette Davis & Beyond
– In the 32nd Year Of His Career, Keanu Reeves' Face Continues To Reign After Launching Movies Earning Over $4.3 Billion In Total – "John Wick", "Toy Story 4", "Matrix", And Many More
Mads Mikkelsen, Mads Mikkelsen, Mads Mikkelsen, Mads Mikkelsen, Mads Mikkelsen, Mads Mikkelsen, Mads Mikkelsen, Mads Mikkelsen, Mads Mikkelsen, Mads Mikkelsen, Mads Mikkelsen, Mads Mikkelsen, Mads Mikkelsen, Mads Mikkelsen, Mads Mikkelsen, Mads Mikkelsen, Mads Mikkelsen, Mads Mikkelsen, Mads Mikkelsen, Mads Mikkelsen, Mads Mikkelsen, Mads Mikkelsen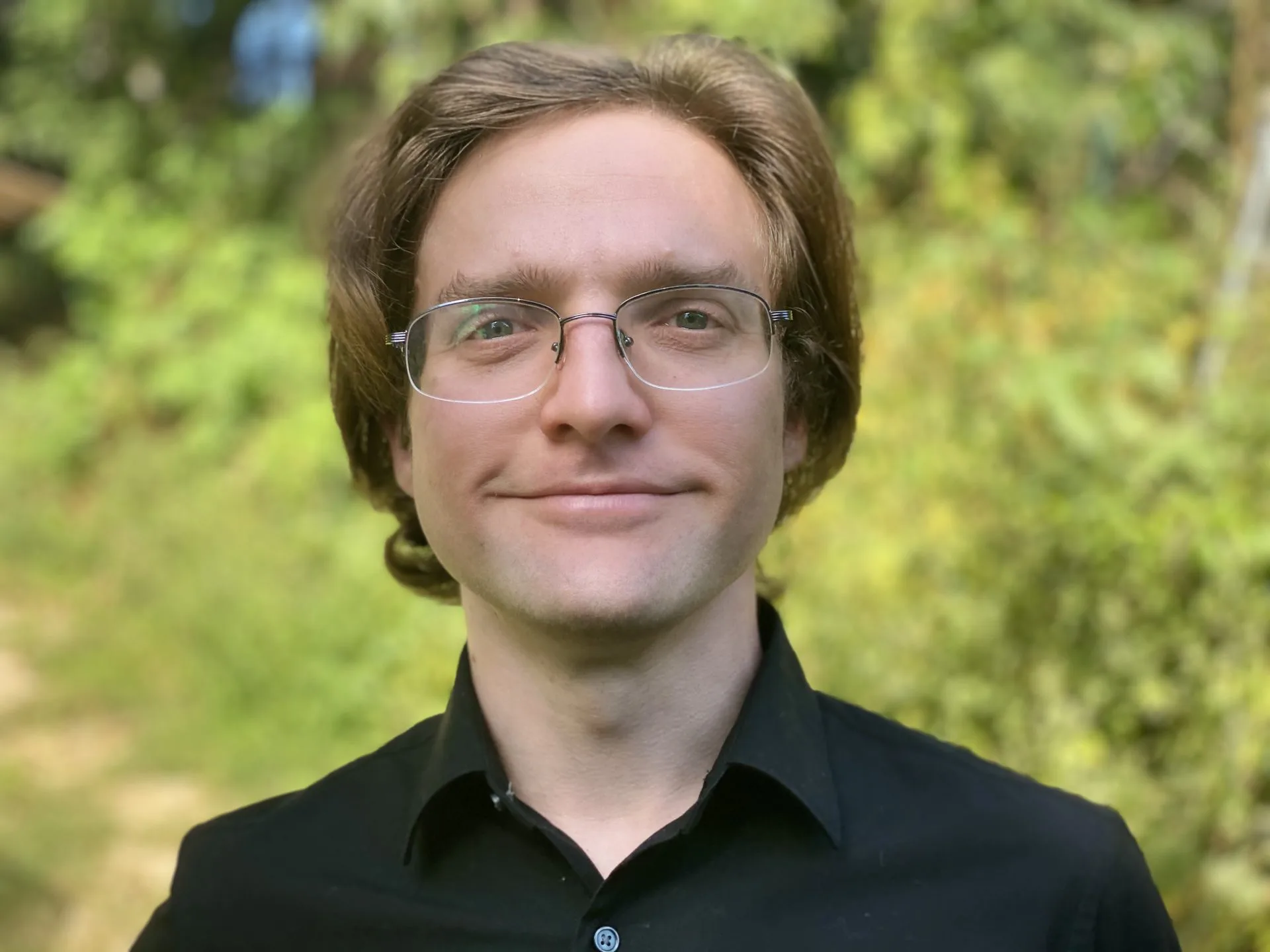 Trent
Kinnucan is a film and television critic, with over 5,000 film hours logged to date. He is devoted to maintaining an encyclopedic knowledge of cinema, with consideration for its history, its cultural impact, and its ability to create social change.
Trent
enjoys finding films that amplify voices otherwise unheard, and reveal images otherwise unseen.
Trent
's interest in media coverage as a way to inspire meaningful dialogue led him to
Hollywood Insider,
a media network that consistently prioritises journalism and content with a purpose.
Trent
also recognizes that media is meant to be enjoyed, which aligns with
Hollywood Insider's
penchant for tackling complex issues with levity and original insight.
Trent
hopes to share his love of film with others, and to help further expand the bandwidth of artists with something to say.