Video Version of this Article
Video: Hollywood Insider Youtube Channel
Greatest Comebacks: In Hollywood, there are many reasons why an actor or director disappears from the spotlight. They can have a bad run of movies, trouble in their personal lives, or decide to step away from it all. There are many stories where a once shining star fades into the background. However, every once in awhile, there is a comeback. An actor gets a role that redefines what they can do. A director tackles a project that reminds audiences that the rust can be washed off. Whatever causes the motivation behind their return, there are a number of actors and directors who felt their work in Hollywood wasn't done. 
Related article: MUST WATCH – Hollywood Insider's CEO Pritan Ambroase's Love Letter to Black Lives Matter – VIDEO
The lists below will explore the actors and directors who found their way back to center stage after a hiatus. This can be after a period of inactivity or a return to prominence after a run of poorly received films. No matter the reason for their disappearance from the limelight, these actors and directors were able to hone their skills and find their way back to where their creativity shines bright. The lists will be limited to five people per category. Honorable mentions will be listed at the end, but some might be missed.
Greatest Comebacks – Actors
The list had to include Robert Downey Jr. An Oscar-nominated performance in Chaplin marked an early highlight in Downey's career. It could have one of the last as his struggle with addiction marred the road ahead. Thankfully, Downey was able to get the help he needed and return to the red carpet in fine form. A few films along the way, like Kiss Kiss Bang Bang, Zodiac, and Charlie Bartlett, showed the talent was still there, but it was ultimately Iron Man that brought him back to A-list status. Robert Downey Jr. has the biggest comeback story of all time. 
Related article: Robert Downey Jr.: 32 Facts on The Greatest Comeback Star – The Avengers
Related article: Video: 'Dolittle' Rendezvous At The Premiere with Robert Downey Jr., John Cena, Selena Gomez, Michael Sheen, Oscar Winner Rami Malek & Team
Eddie Murphy 
Eddie Murphy pursued a career as a stand-up comedian in his early years. He landed a small role on Saturday Night Live but seized his chance and established himself as a regular. Early movie roles, including 48 Hrs., Trading Places, Beverly Hills Cop, and Coming to America, as well as his stand up specials Delirious and Raw, made Murphy a comedy legend. His career on-screen dipped for a while in the late 2000s and he became more selective in his roles. Dreamgirls earned Murphy an Oscar nomination in 2007, but his role in Dolemite is My Name, which came out in 2019, is the current reminder of his talent.
Katharine Hepburn is an iconic star in Hollywood history. Her films in the early/mid-1930s brought her Oscars and acclaim. A foray into theater acting and a few lackluster performances at the box office left people in doubt where her career was heading. Her performance in and the performance of The Philadelphia Story brought her another Oscar and brought her back to Hollywood's forefront. Later roles in The African Queen and The Lion in the Winter showcased that her abilities as an actress existed for a long time.
Keanu Reeves had a stellar run of movies in the 90s. Films like Speed, My Own Private Idaho, Point Break, and The Matrix were just some of many classic roles. Despite personal tragedies, Reeves has many good words spoken about his character. After the early 2000s, his movies became less prominent at the box office. In 2014, John Wick changed the tide.
Related article: The Victorious Journey of OUR Idol Keanu Reeves Making Cinema History
Related article: FACT-CHECKED Series: Keanu Reeves- 12 Revelations on 'Matrix' Star (Video Insight)
More of a reintroduction than a comeback, "the McConaissance" brought a fresh perspective to the type of roles Matthew McConaughey could portray. From Rom-coms to serious Dramas, McConaughey went from Fools Gold to Mud and came through gleaming. A role in HBO's True Detective and an Oscar for Dallas Buyers Club cemented McConaughey as a top talent and a top-class actor.
This concludes the list of five highlighted actors who made prominent comebacks. It is in no particular order and is not meant to put one comeback over another. Honorable mentions are Drew Barrymore, Joaquin Phoenix, Mickey Rourke, Winona Ryder, Marlon Brando, Jane Fonda, Neil Patrick Harris, Jason Bateman, Shia LaBeouf, Ben Affleck, Kiefer Sutherland, Michael Keaton, John Travolta, and Natasha Lyonne. 
Related article: Video: Full Commentary & Reactions From Stars on 'The Gentlemen' with Matthew McConaughey, Charlie Hunnam, Henry Golding & Team
Related article: A Tribute To The Academy Awards: All Best Actor/Actress Speeches From The Beginning Of Oscars 1929-2019 | From Rami Malek, Leonardo DiCaprio To Marlon Brando & Beyond | From Olivia Colman, Meryl Streep To Bette Davis & Beyond
Greatest Comebacks – Directors
The list of directors who have made a comeback is just as long as the list of actors. There are many to choose from, but the ones below will consist of directors who helmed a major hit after a run of flops or directors that changed it up and challenged conceptions of what they were capable of making. Honorable mentions will try and cover those left off, but some might still be missed.
Ridley Scott scared and wowed audiences with his early hit Alien. He went on to direct many classics, including Blade Runner, Thelma & Louise, and Gladiator, which established a solid early run in his career. From there, Scott had hits and misses in the latter 2000s and early 2010s. The Martian in 2015 was a huge hit and return to form for the Oscar-nominated director.
Related article: The Power of Positivity: Ikorodu Bois + Chris Hemsworth + Russo Brothers + Sam Hargrave
Limited Time Offer – FREE Subscription to Hollywood Insider, independent media network for substance and meaningful entertainment that is free of gossip and scandal, factual news on culture, click here
Kathryn Bigelow had a spotty early career in the 80s and 90s in terms of box office success. Bigelow then cemented her name in history by being the first and only female to win an Academy Award for Best Director in 2010 with her film The Hurt Locker. She followed this up a few years later with an Oscar nomination for Best Motion Picture of the Year with Zero Dark Thirty.
Spike Lee has had a masterclass of a career showcasing what films can portray and talk about with style and quality content. His early list of hits include Do the Right Thing, Malcolm X, Clockers, and He Got Game. Lee's Joints were in full swing in the 90s. He had a few hits in the 2000s, but his career cooled off for a bit. BlacKkKlansman got Spike Lee his first Oscar for Best Adapted Screenplay and reminded everyone what this great filmmaker is capable of achieving.
Related article: The 3 Best Spike Lee Films From The Director's Filmography
Related article: The Verified Complete List of Every Female Best Director Oscar Winner: Fact-Checked Series
David O. Russell is another director who took a few films before showcasing his full range of abilities. His early films in the 90s had big names in leading roles, but the films themselves were a mixed bag. Russell only directed one movie that came out in the 2000s. After a six-year break between releases, Russell's The Fighter hit big with both critics and audiences alike. It earned him an Oscar nomination for Best Achievement in Directing and set up his next success with Silver Linings Playbook. 
George Miller's Mad Max was one of the most successful returns on investment in movie history. The film was revolutionary for the time and spawned two sequels before the director took a break from the world of Max. After a successful delve into animation with Happy Feet, Miller went back to work on his original franchise. Mad Max: Fury Road came out almost forty years after the first in the series and got Miller nominations for Best Achievement in Directing and Best Motion Picture of the Year.
This concludes the list for directors who made comebacks or established their names with critical and financial hits. Honorable mentions are Terrance Malick, William Friedkin, Kenneth Lonergan, John Lee Hancock, M. Night Shyamalan, Mel Gibson, and Paul Shrader. 
Related article: Analyzing 'Mad Max: Fury Road' – All Hail Charlize Theron's Imperator
Related article: A Tribute to Tom Hardy: Tracking the Master Actor's Epic Career & Transformations
Conclusion
There are many actors and directors who fell out of favor with critics and audiences or were unable to fight their way to the top. The actors and directors on these lists mark those who were able to turn things around. Undoubtedly, some names are missing from the lists. There will always be room for more, and the important thing to take from these stories is that these actors and directors were able to overcome obstacles and find their way to the top of their game.
What is your favorite acting or directing comeback?
Click here to read Hollywood Insider's CEO Pritan Ambroase's love letter to Black Lives Matter, in which he tackles more than just police reform, press freedom and more – click here.
An excerpt from the love letter: Hollywood Insider's CEO/editor-in-chief Pritan Ambroase affirms, "Hollywood Insider fully supports the much-needed Black Lives Matter movement. We are actively, physically and digitally a part of this global movement. We will continue reporting on this major issue of police brutality and legal murders of Black people to hold the system accountable. We will continue reporting on this major issue with kindness and respect to all Black people, as each and every one of them are seen and heard. Just a reminder, that the Black Lives Matter movement is about more than just police brutality and extends into banking, housing, education, medical, infrastructure, etc. We have the space and time for all your stories. We believe in peaceful/non-violent protests and I would like to request the rest of media to focus on 95% of the protests that are peaceful and working effectively with positive changes happening daily. Media has a responsibility to better the world and Hollywood Insider will continue to do so."
Vote with a conscience – Register to Vote – Your vote saves lives and ends systemic racism
Ways to support Black Lives Matter Movement to end systemic racism
– Do you know the hidden messages in 'Call Me By Your Name'? Find out behind the scenes facts in the full commentary and In-depth analysis of the cinematic masterpiece
– A Tribute To The Academy Awards: All Best Actor/Actress Speeches From The Beginning Of Oscars 1929-2019 | From Rami Malek, Leonardo DiCaprio To Denzel Washington, Halle Berry & Beyond | From Olivia Colman, Meryl Streep To Bette Davis & Beyond
– In the 32nd Year Of His Career, Keanu Reeves' Face Continues To Reign After Launching Movies Earning Over $4.3 Billion In Total – "John Wick", "Toy Story 4", "Matrix", And Many More
comebacks, comebacks, comebacks, comebacks, comebacks, comebacks, comebacks, comebacks, comebacks, comebacks, comebacks, comebacks, comebacks, comebacks, comebacks, comebacks, comebacks, comebacks, comebacks, comebacks, comebacks, comebacks, comebacks, comebacks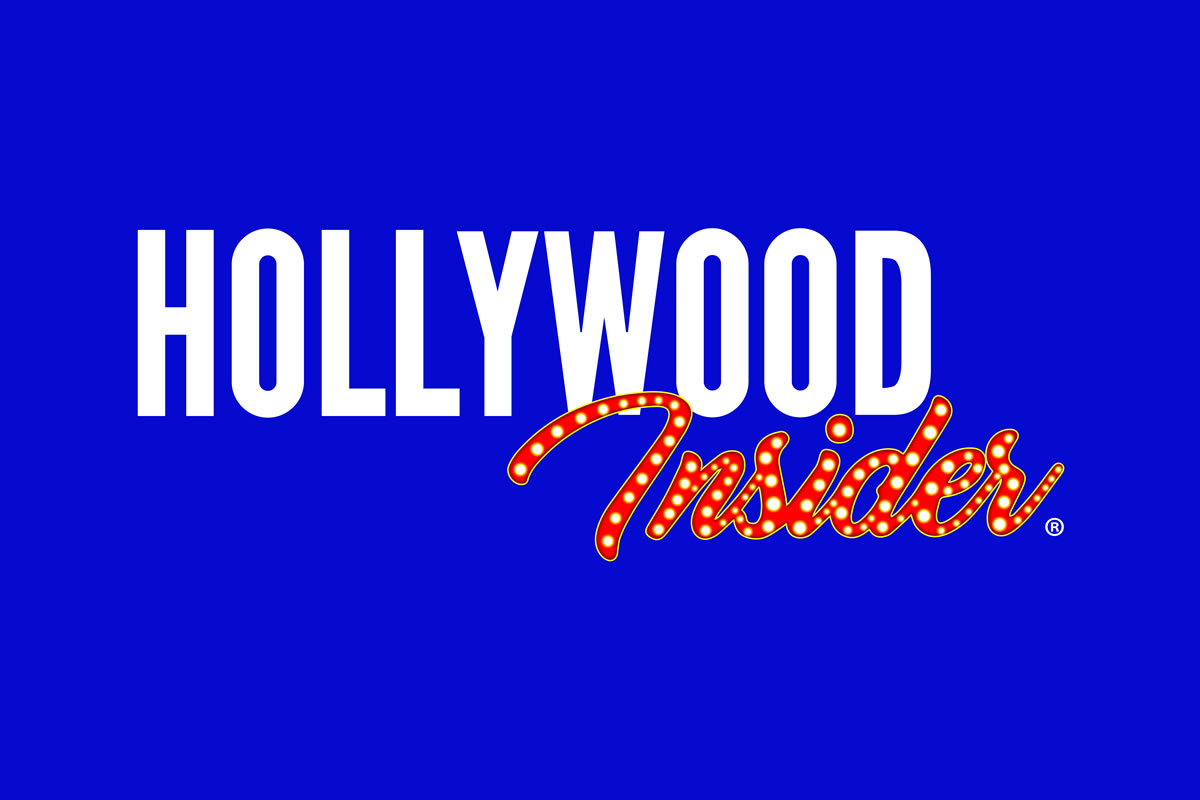 Hollywood Insider  is a media network thatfocuses on substance and meaningful entertainment/culture, so as to utilize media as a tool to unite and better our world, by combining entertainment, education and philanthropy, while being against gossip and scandal.