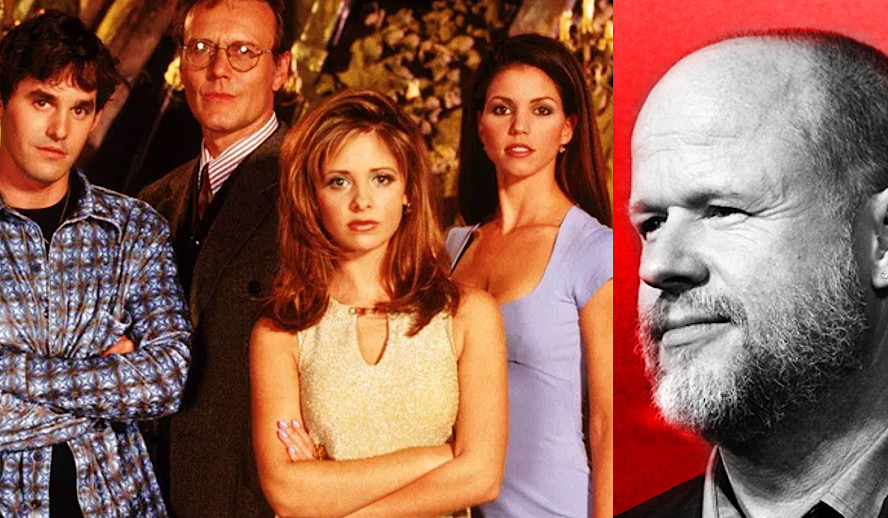 Photo: 'Buffy the Vampire Slayer' and Joss Whedon/20th Television
The Rise of Joss Whedon: Another Abuser Uplifted by Hollywood?
Despite maintaining a fairly obscure celebrity profile to the general public, few names hold such gravitas in niche cults of fandom as Joss Whedon. Beginning his career writing for the hit sitcom, 'Roseanne,' Whedon quickly rose to prominence writing for major films like Pixar's 'Toy Story', 'Alien: Resurrection,' and his first original movie in 1992, 'Buffy the Vampire Slayer.' Although the premiere of 'Buffy' was met with underwhelming critical and box office accomplishments, Whedon was presented with the extraordinary opportunity to reinvent his quippy vampiric world in the form of a TV series on the WB.
'Buffy the Vampire Slayer' premiered as a show in 1997 with an entirely rebuffed cast of icons in the making including Sarah Michelle Gellar, Alyson Hannigan, and David Boreanaz. This fresh iteration of 'Buffy' exceeded the wildest expectations of Whedon and the WB network, reaching an average of four to six million viewers per airing. Today, 'Buffy the Vampire Slayer' retains a healthy and obsessively dedicated fandom comparable to those of 'Star Trek' and 'Doctor Who,' with Whedon even teasing a reboot in the works as a response to the vitality of the 'Buffy' universe.
Related article: Sarah Michelle Gellar: A Living Icon, Champion of Empowered Femininity
Related article: Why 'Buffy the Vampire Slayer' Is Still One of the Best TV Shows Ever
Joss Whedon's career only grew exponentially larger after the conclusion of 'Buffy' in 2003, as the writer-director would soon take on his most monumental project yet, uniting the Marvel Cinematic Universe in 2012's 'The Avengers.' Whedon garnered an entirely new level of prestige and fan support following the blockbuster hit both 'The Avengers' and 'Avengers: Age of Ultron' were, and though he has not returned to the MCU since these couple of films, the popularity of 'The Avengers' franchise offered Whedon placed him first in line to replace Zack Snyder on DC's 'Justice League.' Unlike the vast majority of Joss Whedon's resumé, 'Justice League' would not frame Whedon as a genius storyteller as the mediocre critical response and box office numbers, along with a shocking controversy, would ultimately lead to his demise.
'Buffy' Cast Reunites to Support Victims and Condemn Joss Whedon
Whedon first found himself in hot water this past July when 'Justice League' star Ray Fisher accused the director of "abusive, unprofessional" behavior on the set of the superhero film. Fisher, who took on the fan-favorite comic book character of Cyborg, denounced Whedon in a tweet that reads, "Joss Wheadon's on-set treatment of the cast and crew of Justice League was gross, abusive, unprofessional, and completely unacceptable." Fisher then called out Warner Bros. co-president of production Jon Berg and former DC Entertainment president Geoff Johns for enabling Whedon's behavior before ending his statement with the salient message, "Accountability>Entertainment." Ray Fisher went on to specify that the tipping point for him was when he discovered Whedon "had ordered that the complexion of an actor of color be changed in post-production because he didn't like the color of their skin tone." Although Joss and Warner Bros. denied these allegations, Fisher's claims are just one in a terrifying myriad of stories surrounding condoned abuse in Hollywood.
Related article: MUST WATCH – Hollywood Insider's CEO Pritan Ambroase's Love Letter to Black Lives Matter – VIDEO
Subscribe to Hollywood Insider's YouTube Channel, by clicking here. 
Headlines of Fisher's claims against WB returned in January when the actor shared his belief that acting DC Films president Walter Hamada was not taking Fisher's claims seriously. Ray tweeted, "No one, in any profession, should have to argue with their employer for their claims of abuse, racism, and discrimination to be taken up the proper chain of command." While there have been no updates since this statement, Fisher's most recent denouncement did encourage former 'Buffy the Vampire Slayer' star Charisma Carpenter to share her story in support of the actor.
On February 17th, Carpenter took to her Instagram to tell her story working for Whedon on 'Buffy' as well the show's spinoff series 'Angel,' "For nearly two decades, I have held my tongue and even made excuses for certain events that traumatize me to this day." Carpenter went on to allege that "Joss Whedon abused his power on numerous occasions while working together on the sets of 'Buffy the Vampire Slayer' and 'Angel.'" Charisma cited Ray Fisher's claims against Whedon as the impetus for her coming forward with the director's misconduct, of which Carpenter claims included, "ongoing, passive-aggressive threats to fire me… and callously calling me 'fat' to colleagues when I was 4 months pregnant, weighing 126 lbs. He was mean and biting." 
Related article: The Power of Positivity: Ikorodu Bois + Chris Hemsworth + Russo Brothers + Sam Hargrave
Limited Time Offer – FREE Subscription to Hollywood Insider
Click here to read more on Hollywood Insider's vision, values and mission statement here – Media has the responsibility to better our world – Hollywood Insider fully focuses on substance and meaningful entertainment, against gossip and scandal, by combining entertainment, education, and philanthropy. 
The actress continued to outline what working for Whedon was like, including grueling work hours that took a toll on the pregnant star. Carpenter finally revealed that she has participated in Warner Bros.'s ongoing investigation of Joss Whedon's conduct as a result of Fisher's claims, but her coming forward with her truth was more than just a legal matter. "Despite my fear about its impact on my future, I can no longer remain silent. This is overdue and necessary. It's time." Charisma Carpenter showed great strength and vulnerability speaking out against an established director such as Whedon and the actress was well aware of how her truth could destroy her career- luckily, the rest of the cast of 'Buffy' had her back.
Only a few hours after Carpenter's post, Buffy herself, Sarah Michelle Gellar, made a statement of her own, "While I am proud to have my name associated with Buffy Summers, I don't want to be forever associated with the name Joss Whedon." Although Gellar refrained from further detailing her experience with Whedon due to being "more focused on raising my family and surviving a pandemic," the icon made it clear that she stands "with all survivors of abuse and [is] proud of them for speaking out."
Following Gellar's support of Carpenter's claims, several other notable 'Buffy' alums exhibited their backing of victims of abuse. 'Bring It On' star Eliza Dushku shared a post on Instagram that directly addressed Charisma, "CC, my heart aches for you & I'm so sorry you have held this for so long… May you and countless others feel the solidarity and connection you have missed for too long." Boreanaz, star of the spinoff 'Angel,' also made his support of Carpenter public in a tweet to the actress, "I am here for you to listen and support you. Proud of your strength."
Related article: Hollywood Insider's CEO Pritan Ambroase: "The Importance of Venice Film Festival as the Protector of Cinema"
Related article: The Masters of Cinema Archives: Hollywood Insider Pays Tribute to 'La Vie En Rose', Exclusive Interview with Director Olivier Dahan
One of the more alarming claims made echoing Fisher and Carpenter's allegations came from 'Gossip Girl' star Michelle Trachtenberg, who thanked Gellar for using her platform to uplift victims of abuse. Trachtenberg, who was only about 15 years old when she started working on 'Buffy,' relayed that she too had witnessed Whedon's inappropriate behavior, "Not. Appropriate. So now. People know. What Joss. Did… There was a rule. Saying. He's not allowed in a room along with Michelle again." Trachtenberg's disturbing and vague message leaves the possibility of Whedon's abuse all too ambiguous and heartbreaking. Fortunately, Michelle appears to remain optimistic, writing in a comment, "What he did was very bad. But we win. By surviving!"
Buffy Lives on Beyond Whedon
Understandably, many fans of the 'Buffy the Vampire Slayer' series are devastated to learn of the abuse the stars that brought their favorite characters to life have expressed enduring. It is difficult to sit with uncomfortable, morally gray truths as these, especially within the context of 'Buffy,' a show that was supposed to be revolutionary for women. To be fair, 'Buffy' remains historic for its radical representation of empowered women, as almost all films and TV series at the time portrayed women as damsels rather than heroes. Despite what has come out in the light of recent assertions, it cannot be disputed that 'Buffy' was effective in subverting the norm of femininity equaling weakness.
Additionally, while Whedon's alleged abuse does taint the legacy of the series, the unified action the stars of 'Buffy' took against their abuser proves that the show meant much more than what Joss had intended. By defying the oppressive and misogynistic entertainment industry, as it has been clearly exposed to be through movements such as #MeToo, Charisma Carpenter has reclaimed her experience on set with Whedon and empowered millions. As stars like Gellar, Dushku, and Trachtenberg consolidated in support of victims of abuse, 'Buffy' transcends the television screens of the late 90s/early 2000s and garners a brand new meaning of strength that exists free from the control of Joss Whedon. 
An excerpt from the love letter: Hollywood Insider's CEO/editor-in-chief Pritan Ambroase affirms, "Hollywood Insider fully supports the much-needed Black Lives Matter movement. We are actively, physically and digitally a part of this global movement. We will continue reporting on this major issue of police brutality and legal murders of Black people to hold the system accountable. We will continue reporting on this major issue with kindness and respect to all Black people, as each and every one of them are seen and heard. Just a reminder, that the Black Lives Matter movement is about more than just police brutality and extends into banking, housing, education, medical, infrastructure, etc. We have the space and time for all your stories. We believe in peaceful/non-violent protests and I would like to request the rest of media to focus on 95% of the protests that are peaceful and working effectively with positive changes happening daily. Media has a responsibility to better the world and Hollywood Insider will continue to do so."
Ways to support Black Lives Matter Movement to end systemic racism
– Do you know the hidden messages in 'Call Me By Your Name'? Find out behind the scenes facts in the full commentary and In-depth analysis of the cinematic masterpiece
– A Tribute To The Academy Awards: All Best Actor/Actress Speeches From The Beginning Of Oscars 1929-2019 | From Rami Malek, Leonardo DiCaprio To Denzel Washington, Halle Berry & Beyond | From Olivia Colman, Meryl Streep To Bette Davis & Beyond
– In the 32nd Year Of His Career, Keanu Reeves' Face Continues To Reign After Launching Movies Earning Over $4.3 Billion In Total – "John Wick", "Toy Story 4", "Matrix", And Many More
joss whedon, joss whedon, joss whedon, joss whedon, joss whedon, joss whedon, joss whedon, joss whedon, joss whedon, joss whedon, joss whedon, joss whedon, joss whedon, joss whedon, joss whedon, joss whedon, joss whedon, joss whedon, joss whedon, joss whedon, joss whedon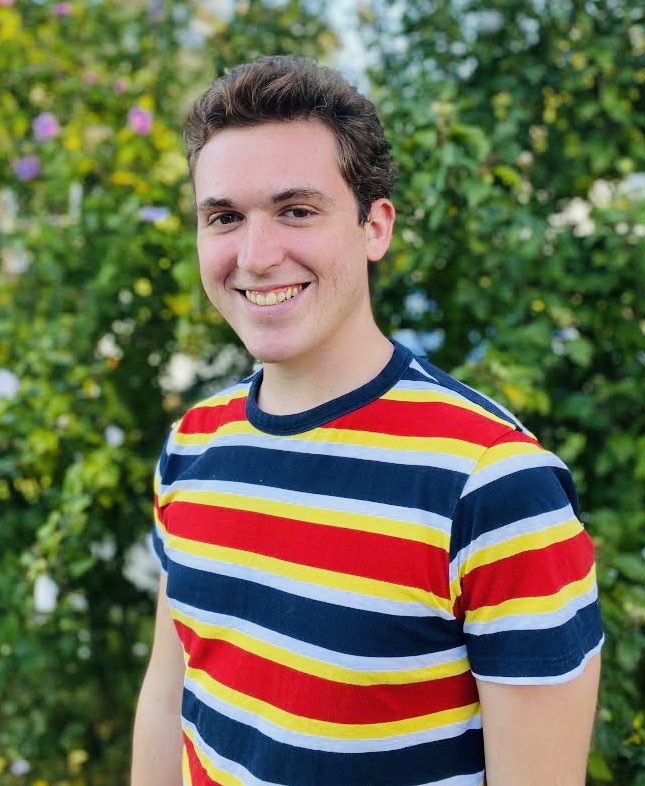 Christopher Davis is an entertainment enthusiast dedicated to the diverse and ever-expanding terrain of film and television. He is eager to examine entertainment that pushes the boundaries of the screen and offers new texture to popular culture altogether. Christopher is excited to write for Hollywood Insider, where he is encouraged to engage in factual and substance-based discourse. Christopher finds inspiration in media that is compelling to consume, sparks progress and evokes compassion.