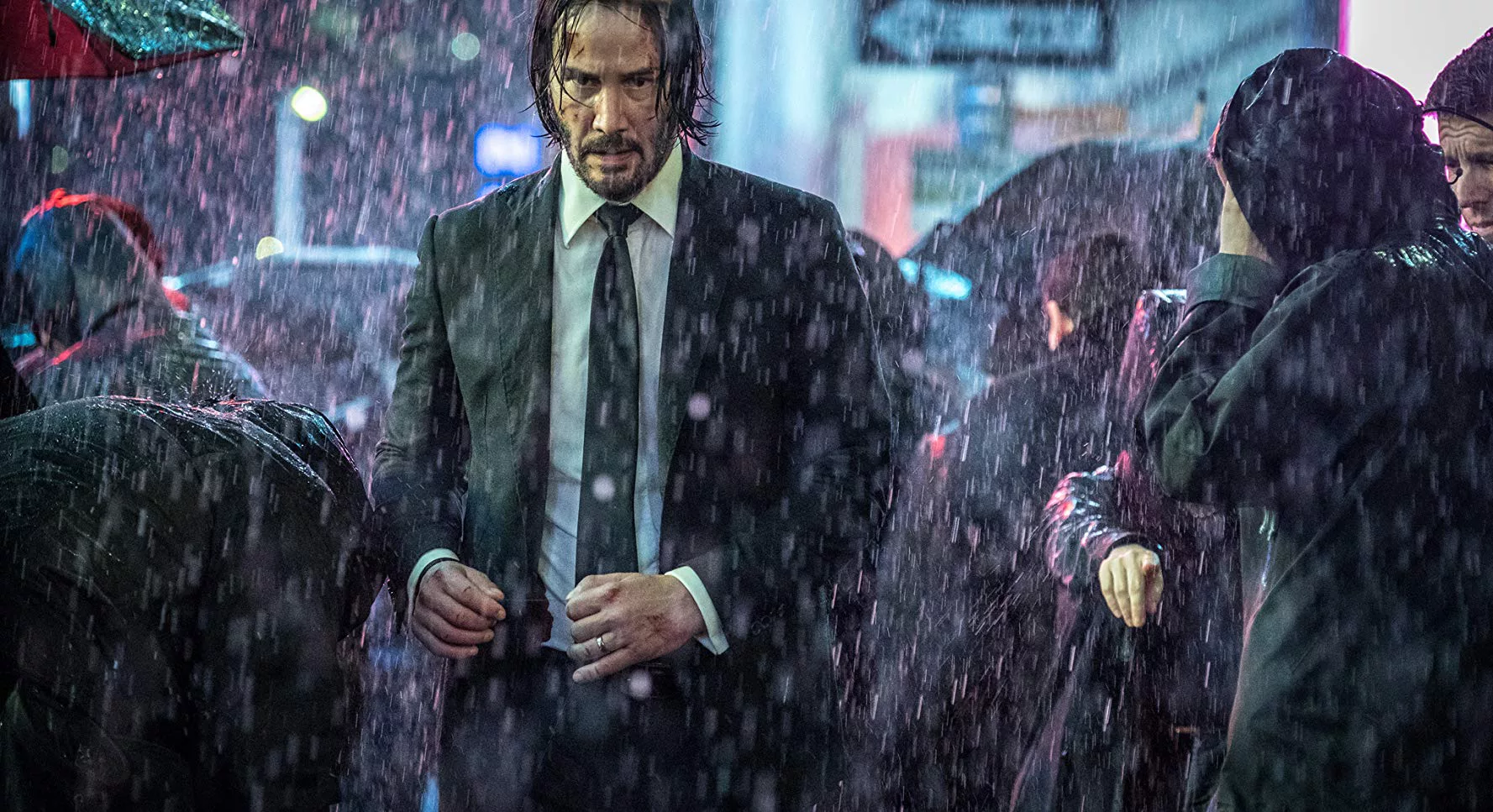 Photo: Keanu Reeves in "John Wick: Chapter 3 – Parabellum", Niko Tevernise/Lionsgate
'John Wick: Chapter 3 – Parabellum' succeeds fans' expectations once again. In this film, the anti-hero is displayed from the very beginning with having a $14M bounty on his head, resulting in the world's most dangerous bounty hunters searching for him at every corner. Throughout the film, Wick hardly seems to ever have a break from the violence, yet he faces it with indifference. The fights are beautifully choreographed as always, and even though Keanu Reeves is realistically in his mid-50s, he appears utterly ageless as John Wick once again.
John Wick: Chapter 3 – Parabellum

: Proof That There Really Are a Million Ways to Die

To nobody's surprise, the violence truly is the main "wow" factor of this film. For the most part, Wick is fighting all of his battles by himself versus a surplus of opponents, none of them showing any mercy. John Wick and his opponents creatively prove that in every setting, there's always something you can use to kill someone including books, knives, dogs, guns, etc. Mark Dacascos plays murderous sushi chef, Zero, who's ironically a major fanboy of Wick yet is hired by the High Table to take him down. Zero and his posse are especially skilled at utilizing ordinary objects into deadly weapons, elevating the suspense. Within the daunting buildings and streets of New York, anything becomes game for a murder weapon.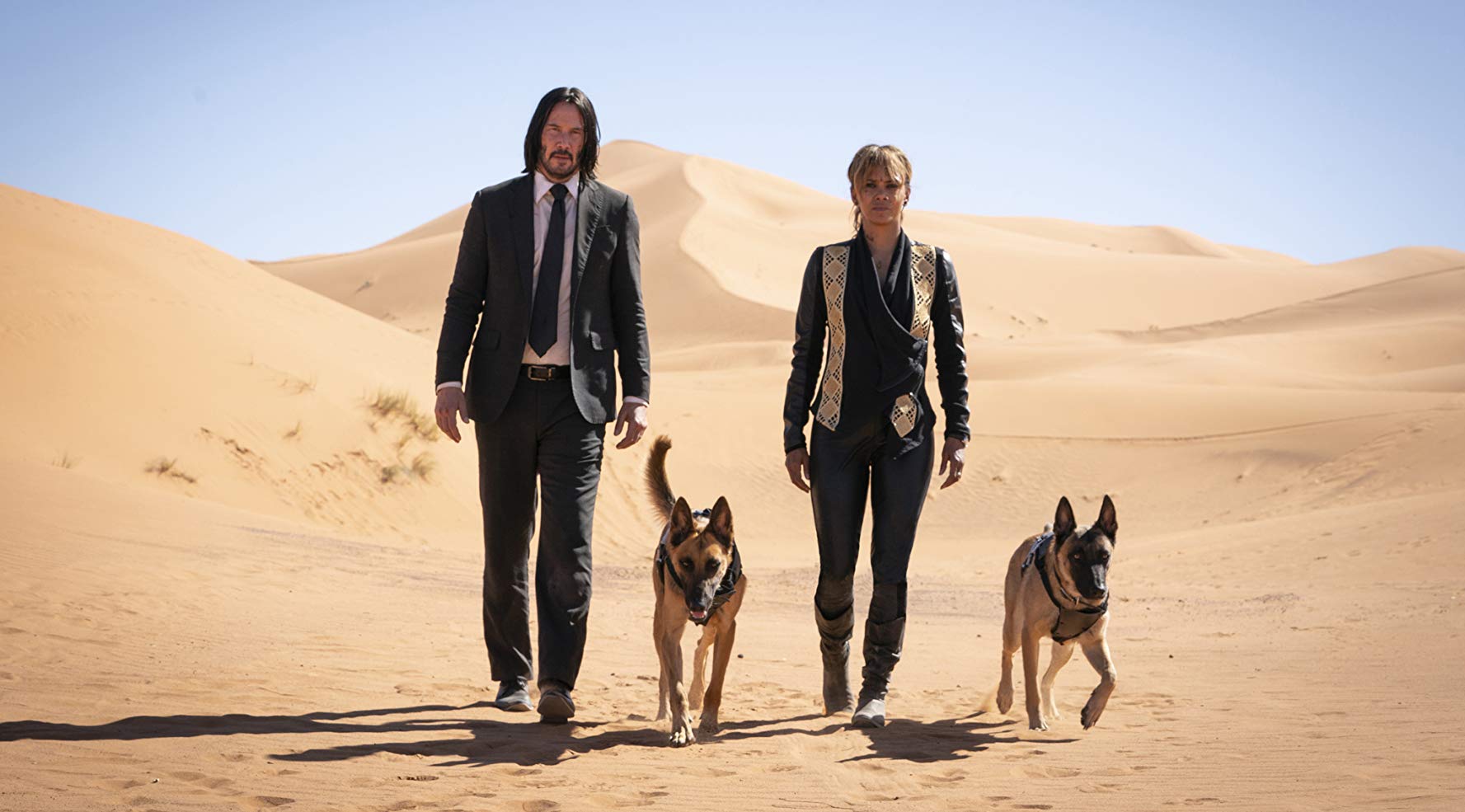 Photo: Keanu Reeves & Halle Berry in "John Wick: Chapter 3 – Parabellum", Mark Rogers/Lionsgate
The Hauntingly Powerful Female Roles of This Film
Although this film is ultimately centered around the indestructible John Wick, the film features some brilliant actresses playing powerful roles. Halle Berry is seen as a former acquaintance of John Wick who eventually must fight alongside him, and her marvelously intelligent dogs in Casablanca. She channels very tough love towards Wick, not giving much second thought to his well being physically or mentally due to the potential consequences of her assisting him. From the time she's present in the film, Wick is basically dependent on her. Then, Asia Kate Dillon is introduced as the "Adjudicator" of the High Table, enforcing Wick's status as "excommunicado". Her role in the film is to enforce the High Table's rules and to punish anyone who's helped John Wick in any way, regardless of background or purpose. Dillon does an especially wonderful job as playing the dark, relentless female putting everyone into their place. Her indifference towards the death of others and flat tone of voice increases the fear of her character and towards the end, she seems to be the only one intelligent enough to realize what John Wick had done.
Overall, Chapter 3: Parabellum was just as brilliant as the past two chapters–if anything, the portrayal of violence was a lot more artful and satisfying than it was previously. Chapter 3 is most definitely worth watching and will leave you with a hunger for more chapters.
Cast: Keanu Reeves, Halle Berry, Laurence Fishburne, Ian McShane, Mark Dacascos, Asia Kate Dillon, Lance Reddick, Tobias Segal
Director: Chad Stahelski
Writers: Derek Kolstad, Shay Hatten, Chris Collins, Marc Abrams
Cinematographer: Dan Lautsen
More Inspiring Stories From Hollywood Insider
– The list of Hollywood Studios/Companies standing up for women's rights and against the Georgia abortion ban
– 10 facts you may not know about Ben Hardy, the Bohemian Rhapsody Star
– Is Netflix's The Society A Modern Re-telling Of The Lord Of The Flies, Or Are They Reflecting The Current Society?
– Netflix's Elite is a show where being gay is a non-issue and gay couples are celebrated
– Pritan Ambroase on his idols Martin Scorsese, James Cameron and positive actions needed to avert the global warming crisis
– 32 Facts on Rambo and the more-than-meets-the-eye superstar Sylvester Stallone
– All the reasons why Beyonce is more than just a singer, actress and icon, she is a humanitarian. 
– Bollywood's first mainstream lesbian romance wins hearts all over the world 
John Wick: Chapter 3 – Parabellum, John Wick: Chapter 3 – Parabellum, John Wick: Chapter 3 – Parabellum, John Wick: Chapter 3 – Parabellum, John Wick: Chapter 3 – Parabellum, John Wick: Chapter 3 – Parabellum, John Wick: Chapter 3 – Parabellum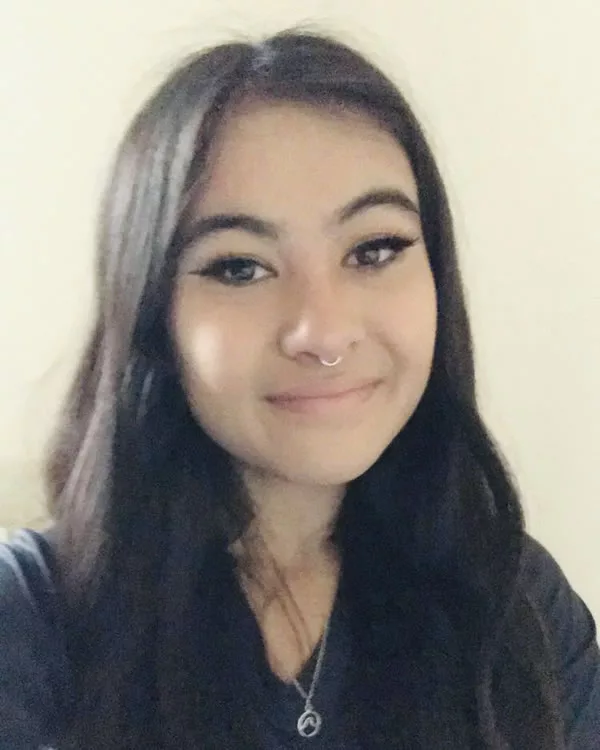 Juliet Poucher is a reviews writer for Hollywood Insider. She has a keen eye for films, art and literature, often analyzing them for hidden meanings. Hr goal with her career and duripromote entertainment with quality actors, meaningful stories, and universal messages.