Photo: 'The Midnight Sky'/Netflix
It's hard to believe but the last time George Clooney was in movies was four years ago with 2016's 'Money Monster': for historical context, that was the final year of the Obama administration. And yet, the actor-director-activist has kept busy: last year he executive produced, directed, and co-starred in the 'Catch-22' miniseries on Hulu. At the same time, he continued his numerous humanitarian efforts with his wife Amal Clooney and became a father to twins.
This brings us to 'The Midnight Sky' on Netflix, which marks Clooney's return to big-screen acting as well as his seventh directorial effort after 2017's 'Suburbicon'. Based on the novel 'Good Morning, Midnight' by Lily Brooks-Dalton, this is certainly his most ambitious film as a director—a sci-fi doomsday/dystopian drama. But Clooney's aiming for something different here with an emphasis on emotion and personal stakes. The film's downbeat mood and meditative pace might turn off those looking for something lighter and exciting, but those willing to go in with an open mind will find an engaging and quite moving story.
Related article: Oscar Buzz – 'Ma Rainey's Black Bottom': Magic Beneath the Surface as Viola Davis and Chadwick Boseman Electrify
Related article: Oscar Buzz | David Fincher's 'Mank' is a Captivating Origin Story of One of the Greatest Movies of All Time
Earth is Beyond Saving – The Story of 'The Midnight Sky'
The year is 2049. Three weeks have passed since an unspecified global catastrophe has rendered all of Earth almost uninhabitable. An observatory in the Arctic is evacuated but scientist Augustine Lofthouse (Clooney) chooses to stay, knowing that he's dying from a terminal illness and doesn't have much longer to live. He soon discovers that the crew of the Aether, an exploratory spacecraft, is en route back to Earth after a successful scouting mission to Jupiter moon K-23 as a possible new home for humankind. 
To his surprise, Augustine finds a mute young girl named Iris (newcomer Caoilinn Springall) left behind at the facility. Augustine decides to care for her and the two embark on an arduous journey through the unforgiving Arctic landscape to reach another base where they hope to make contact with the Aether and warn them not to return. Meanwhile the crew of the Aether—pregnant mission specialist Sully (Felicity Jones), her partner and commander Adewole (David Oyelowo), and crew members Maya (Tiffany Boone), Sanchez (Demián Bichir), and Mitchell (Kyle Chandler)—attempt to make contact with anyone and push on towards Earth, unaware that there might not be a home to go back to. 
Related article: MUST WATCH – Hollywood Insider's CEO Pritan Ambroase's Love Letter to Black Lives Matter – VIDEO
Subscribe to Hollywood Insider's YouTube Channel, by clicking here. 
One way to describe 'The Midnight Sky' is one half 'The Revenant' and one half 'Gravity', all the more fitting since Clooney starred in the latter and screenwriter Mark L. Smith co-wrote the former. There are also shades of films like 'Interstellar', 'The Martian', and 'Ad Astra'. The film cuts back and forth between following Augustine and Iris in the Arctic and the crew of the Aether up in space, their plot threads intertwining. While both halves are solid and there's a good balancing act between the two, I found the Augustine half of the film to be the more compelling and emotionally rich one.
When One Story is Stronger Than the Other
Augustine's fight for survival in the frigid cold, to warn the Aether crew as well as keep Iris safe provides a strong emotional thrust. It all comes down to a man at the end of his life, hoping to do one last good thing before he dies and also looking back at the missed opportunities in his life. Through flashbacks, we see a young Augustine (Ethan Peck) pushing away the woman (Sophie Rundle) he loves in order to devote his life to science. And in caring for Iris for as long as he can, he finds a chance at emotional redemption. The growing bond between Augustine and Iris, and his determination to protect her, gives the film its heart.
Related article: The Power of Positivity: Ikorodu Bois + Chris Hemsworth + Russo Brothers + Sam Hargrave
Limited Time Offer – FREE Subscription to Hollywood Insider
Click here to read more on Hollywood Insider's vision, values and mission statement here – Media has the responsibility to better our world – Hollywood Insider fully focuses on substance and meaningful entertainment, against gossip and scandal, by combining entertainment, education, and philanthropy. 
That's not to say the B-plot centering on the Aether is bad. On the contrary, it's fine and the space scenes feature some excellent moments: a spacewalk went horribly wrong, as well as a haunting sequence involving zero-gravity blobs of blood. And as we spend time with the crew, their scenes have a warmth to them. While not as fleshed out as Augustine, they still manage to come across as both an efficient team and individuals: we see Mitchell's homesickness for his family on Earth, the bond between Sanchez and Maya, and Sully's concern about bringing a baby into an uncertain future. 
The issue is that the Augustine plotline feels more efficient, with a greater sense of urgency. 
By contrast, we as audiences know from the start that the Aether crew plotline is a shaggy dog story; they're headed towards a dead-end and we're basically just waiting for them to catch up to the fact. Some might see their scenes as lending the film an air of tragedy, while others might find them ultimately pointless. 
And make no mistake: despite Clooney staging some compelling and suspenseful action set pieces, this is first and foremost a drama: one that focuses more on characters and ideas. Some might take issue with the film's slow pace. Yet I'd argue that the film arguably fares the strongest when letting the characters share heartfelt moments, whether it's the Aether crew singing along to 'Sweet Caroline' or Augustine and Iris playing with peas. These moments also keep the film from becoming too bleak, as well as reinforcing the theme of the need for human connection. And while there is a fairly obvious twist that further connects the two storylines, it does build to a moving ending that's dark yet hopeful. 
Related article: Hollywood Insider's CEO Pritan Ambroase: "The Importance of Venice Film Festival as the Protector of Cinema"
Related article: The Masters of Cinema Archives: Hollywood Insider Pays Tribute to 'La Vie En Rose', Exclusive Interview with Director Olivier Dahan
'The Midnight Sky' Benefits from Strong Directing and Acting
As mentioned earlier, on a technical level this is the most ambitious film Clooney has directed. 'The Midnight Sky' cost close to $100 million, and one can see where the money went. Shot on Iceland's Vatnajökull glacier, there's a real feeling of size and scale to the Arctic landscapes. The Arctic locations, as well as the Aether, are all greatly realized thanks to top-notch visual effects work and Jim Bissell's production design. Clooney also does a great job of capturing the sense of isolation and loneliness in the film's settings with some great cinematography by Martin Ruhe. And the moving musical score by Alexandre Desplat helps in giving the film emotional weight.
In terms of the cast, Clooney—who lost nearly 30 pounds for the role and was hospitalized with pancreatitis—delivers a very strong performance. Far from the charismatic characters we tend to associate him with, his Augustine is very much a broken and melancholy man; you can see the loss and feeling of defeat in his eyes, as well as the push to keep going one last time for the sake of what's left of humanity. Equally impressive is Springall, who's able to convey quite a lot with just her eyes, facial expressions, and body language. Her interactions with Clooney are some of the warmest scenes in the film. As for the Aether crew, Jones and Oyelowo are both endearing, and Bichir, Boone, and especially Chandler turn in strong supporting work. Despite their characters' relative thinness, the actors do a very good job of making us care about them.
Related article: Video: The Evolution Of Johnny Depp Filmography – All His Roles & Performances From 1984 to 2021
Related article: Video | The Artist Evolves: All Leonardo DiCaprio Roles & Performances, 1980s to 2020 Filmography
The Message of the Movie? The Need to Make Connections
Like almost all other films Clooney has directed, this one also has things to say. Just as 'Confessions of a Dangerous Mind' tackled the dark side of pop culture, and 'Good Night, and Good Luck' had things to say about the role of the news media in holding the government accountable, 'The Midnight Sky' arguably also holds a strong environmental message: at one point Augustine laments that mankind didn't do a very good job in taking care of Earth. And while the nature of the catastrophe that devastated Earth is left vague, one can slot in any possibilities: deadly radiation, rampant pollution, or climate change.
In an interview with USA Today, Clooney remarks that the original vision for the film was more of a cautionary tale: "When we first started, it was about all the things we're capable of doing to mankind, the things we're capable of doing to one another, including sort of destroying the Earth one way or another, whether it's a nuclear holocaust or we blow a hole in the atmosphere". However, the film's focus shifted slightly amid the coronavirus pandemic. Clooney continued, "The idea suddenly became, well, it's actually the effects of the inability to be with the people you love and to be able to be near them, or even communicate with people at all". It's a sentiment the cast shares, with Oyelowo, Chandler, and Jones (whose pregnancy at the time of filming was written into the plot) also pointing out in the interview that the film takes on a new meaning now.  
Related article: Powerful Technique for Success, Personal Development and Leadership
Related article: 'Moonbase 8': A Must-Watch for Any Fans of Space, Comedy, or Simply Quality Television
And that need for communication, to be able to talk to and be near people becomes a key theme of the film. Young Augustine's single-minded focus on his work costs him a chance at a family. But the older, wiser Augustine gets a chance to make things right by connecting with Iris. His mission to communicate with the Aether allows him to give what's left of mankind a second chance. And the crew of the Aether solidify their bonds as they openly communicate their anxieties and wants.
Conclusion
Overall 'The Midnight Sky' is a very well-acted and directed film. While the plot is a bit of a mixed bag and it takes some time to get going—those looking for lighter, more exciting fare might be turned off by it—in the end, it's a visually stunning and moving tale: an exploration of regret, hope, and love against a bleak backdrop. 
'The Midnight Sky' is now streaming on Netflix.
By Mario Yuwono
Click here to read Hollywood Insider's CEO Pritan Ambroase's love letter to Black Lives Matter, in which he tackles more than just police reform, press freedom and more – click here.
An excerpt from the love letter: Hollywood Insider's CEO/editor-in-chief Pritan Ambroase affirms, "Hollywood Insider fully supports the much-needed Black Lives Matter movement. We are actively, physically and digitally a part of this global movement. We will continue reporting on this major issue of police brutality and legal murders of Black people to hold the system accountable. We will continue reporting on this major issue with kindness and respect to all Black people, as each and every one of them are seen and heard. Just a reminder, that the Black Lives Matter movement is about more than just police brutality and extends into banking, housing, education, medical, infrastructure, etc. We have the space and time for all your stories. We believe in peaceful/non-violent protests and I would like to request the rest of media to focus on 95% of the protests that are peaceful and working effectively with positive changes happening daily. Media has a responsibility to better the world and Hollywood Insider will continue to do so."
Ways to support Black Lives Matter Movement to end systemic racism
More Interesting Stories From Hollywood Insider
– Want GUARANTEED SUCCESS? Remove these ten words from your vocabulary| Transform your life INSTANTLY
– Compilation: All James Bond 007 Opening Sequences From 1962 Sean Connery to Daniel Craig
– Do you know the hidden messages in 'Call Me By Your Name'? Find out behind the scenes facts in the full commentary and In-depth analysis of the cinematic masterpiece
– A Tribute To The Academy Awards: All Best Actor/Actress Speeches From The Beginning Of Oscars 1929-2019 | From Rami Malek, Leonardo DiCaprio To Denzel Washington, Halle Berry & Beyond | From Olivia Colman, Meryl Streep To Bette Davis & Beyond
– In the 32nd Year Of His Career, Keanu Reeves' Face Continues To Reign After Launching Movies Earning Over $4.3 Billion In Total – "John Wick", "Toy Story 4", "Matrix", And Many More
The Midnight Sky, The Midnight Sky, The Midnight Sky, The Midnight Sky, The Midnight Sky, The Midnight Sky, The Midnight Sky, The Midnight Sky, The Midnight Sky, The Midnight Sky, The Midnight Sky, The Midnight Sky, The Midnight Sky, The Midnight Sky, The Midnight Sky, The Midnight Sky, The Midnight Sky, The Midnight Sky, The Midnight Sky, The Midnight Sky, The Midnight Sky, The Midnight Sky, The Midnight Sky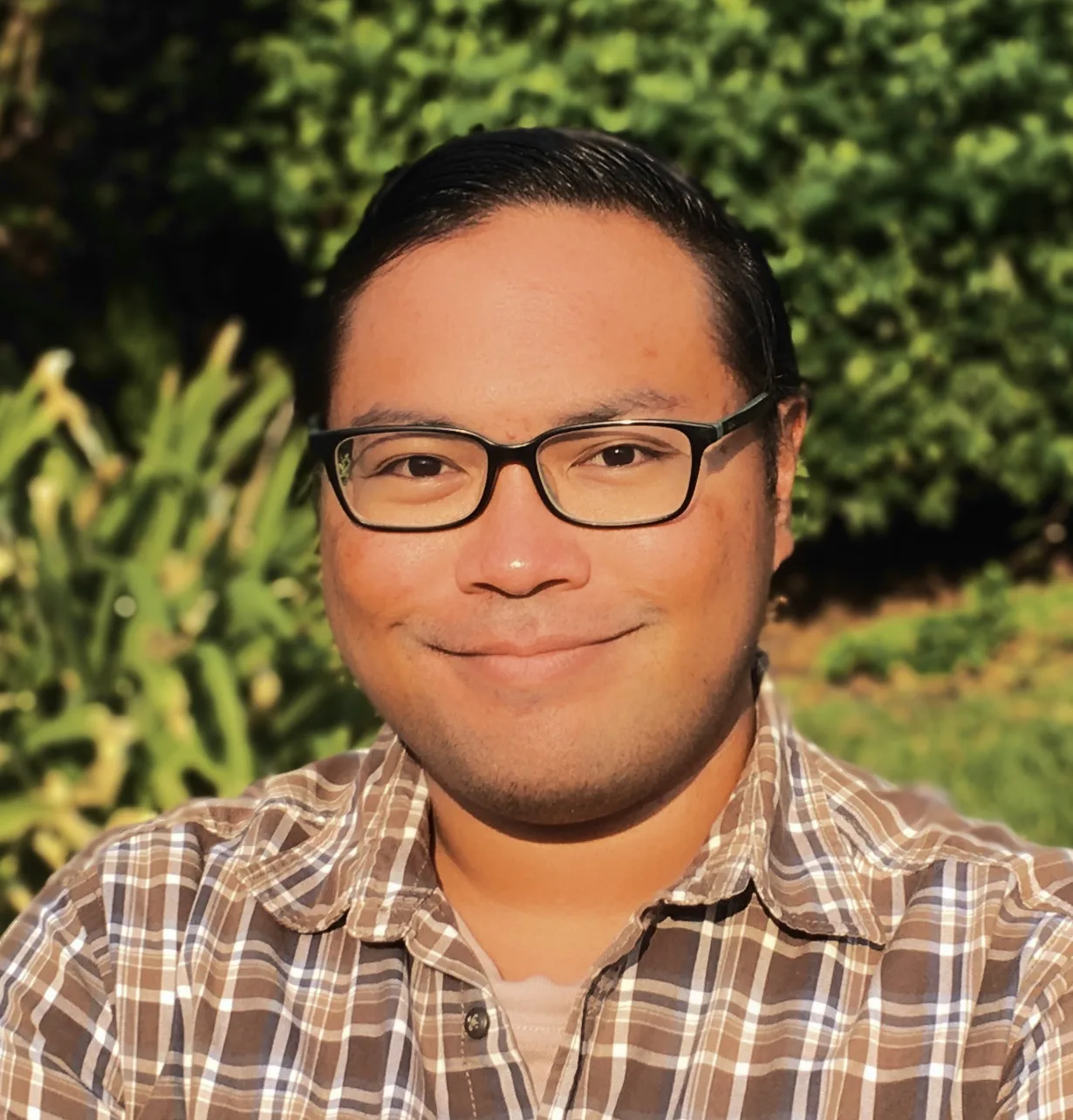 Mario
Yuwono
is from Indonesia, but was born in Italy and attended school in Jakarta, Moscow, Berlin and Los Angeles. He has been obsessed with films ever since he saw his first movie at the age of five, and would go on to spend his younger years reading film encyclopedias and movie guides. Combined with a global upbringing rooted in greater social awareness, this drives him to be more observant of values promoted in films. He believes in cinema's potential to enable greater empathy and meaningfully expand people's horizons, in line with
Hollywood Insider's
goal. He holds a Master of Fine Arts degree in Screenwriting from California State University in Northridge. Aside from reporting on film, TV and culture, Mario also aspires to write for film and television, and is a strong believer in social change, equality and inclusion.