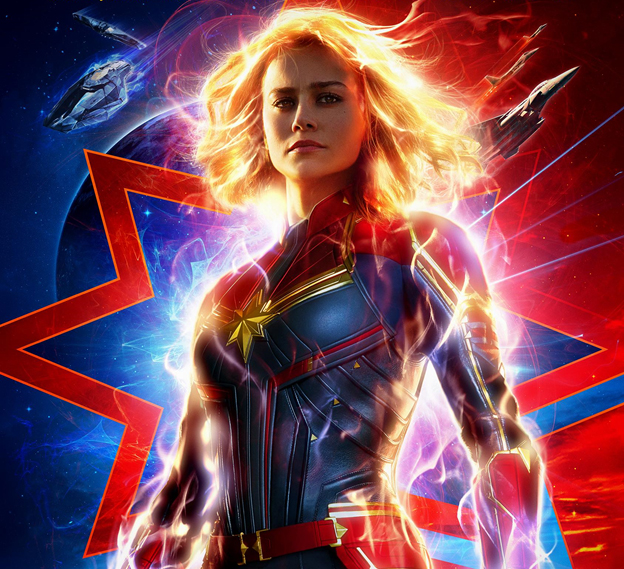 Photo: Chuck Zlotnick/Marvel Studios
The American box office has been at a low point and suffering since the beginning of 2019. For the most part, superheroes have defended the universe from all kinds of bad guys and calamities. The 21st film in Disney's Marvel cinematic universe, Captain Marvel, saves more than a fictional world in turmoil, it cures the American box office itself. Compared to the same time in 2018, the box office had fallen 26% in North America with over two months without a single box office hit until Captain Marvel exploded into the scene. Domestically, the Marvel gem collected an estimated $61.3 million on opening day, including $20.7 million from Thursday night previews. Insiders expect the first weekend to garner anywhere from $145-155+ million which heals the box office of its stalled condition.
The amazing feat is turned into a groundbreaking one by the fact that the superhero doing all the saving happens to be the first female superhero in the Marvel universe. Although its taken 20 movies and 11 years, it is nevertheless a noteworthy achievement. It is not just mere coincidence that the movie opened on International Women's Day. Kevin Feige, the producer of the film, delights fans by confirming, "Captain Marvel is about to take the lead and be at the forefront of the entire cinematic universe."
[masterslider alias="ms-76-1-1-1-1-1-1-1-1″]
Movies like Captain Marvel that have a cultural significance of being one of the "firsts" like Black Panther, Wonder Woman and Crazy Rich Asians are, do benefit from added ticket sales due to audiences wanting to support a phenomenon that challenges negative societal norms. Being the first female-led Marvel movie directed by a woman might help boost the sales even further due to viewers wanting to support a breakthrough — thus making it more about the glass-ceiling-buster rather than just another formulaic superhero blockbuster. And this particular one is teeming with female-firsts, leading the brigade is Brie Larson, the Academy Award winner herself, Anna Boden who directed the film along with her partner Ryan Fleck, and Pinar Toprak the first female composer of a Marvel movie. The film also stars Samuel L. Jackson, Ben Mendelsohn, Djimon Hounsou, Lee Pace, Lashana Lynch, Gemma Chan, Rune Temte, Algenis Perez Soto, Mckenna Grace, Annette Bening, Clark Gregg and Jude Law.  
A female-centric movie rescuing the cinema economy while also shattering the glass ceiling makes the pay disparity issue very confusing. It might be high time to take the gender quotient out of the pay equation and decide paychecks based on talent and profitability rather than gender.
CALL TO ACTION: Since Captain Marvel's success has proven that pay difference between men and women should not exist, we would like to help this cause further. We would like to hear from those people who feel they have been unfairly treated at work due to their gender, those that feel that times have changed for the better and they are now being paid equally to their male counterparts, and also those that feel more needs to be done. Please share your stories/messages with us via social media or e-mail. For social media, please use appropriate usernames along with customized hashtags such as #hollywoodinsider #hollywoodinsidersagainstgenderpaygap: On Instagram, you can tag us on @hollywoodinsider along with your story or DM us. On Twitter, you can tweet us @hollywdinsdr. On Facebook, you can tag us on www.facebook.com/hollywoodinsidernetwork. Or email us: press@hollywoodinsider.com 
More Inspiring Stories From Hollywood Insider
– Video – #metoo revolution, the powerful questions that push for answers, watch it all here 
– How Barbie wins the diversity game, with an army of "Sheroes" and dolls modeled on Yara Shahidi, Naomi Osaka and many others
– Bollywood's first mainstream lesbian romance wins hearts all over the world 
– Netflix's Elite is a show where being gay is a non-issue and gay couples are celebrated
– 15 things you might not have known about HRH Prince Charles: the longest crown prince-in-waiting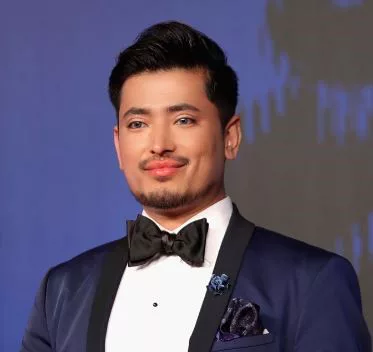 Pritan Ambroase is the CEO and editor-in-chief of Hollywood Insider. He authored the new mission statement which reads: "Hollywood Insider focuses on substance and meaningful entertainment, so as to utilize media as a tool to unite and better our world, by combining entertainment, education and philanthropy, while being against gossip and scandal." It is with that particular intention and under his leadership that Hollywood Insider has transformed into a trusted media platform across multiple channels. Ambroase is also a producer, film director, motivational speaker and a talk show host with a new one in development.
Alongside his career in entertainment and media, Ambroase continues to be a passionate humanitarian and a constant human rights activist/advocate. He started the Humans Of Our World Foundation at the age of 19, and named it that specific name as he wanted humans all over the world to unite regardless of mental/political/physical borders. For the past 14 years, he has actively stood up against injustices and atrocities across the world. He believes in the power of empathy and uses that tool to be there for others across all borders. Some of the many causes he has stood up for – easy accessibility to education,  anti-sexual harassment, disaster relief, healthcare, justice for black, brown and minority ethnic communities, marriage equality, refugee assistance, rebuilding villages, education reform, women's rights, rebrand Africa, police reform, prison reform, anti-segregation in governmental infrastructure, classification of animals as sentient beings, pro-LGBTQ families, anti-trafficking, anti-drug abuse, equity, differently-abled assistance, etc. The foundation's celebrity supporters are Dame Judi Dench, Joanna Lumley OBE, Bear Grylls, Amanda Holden, Andy Serkis and many others.
For more on his biography, please click here. It is his passion for cinema, entertainment and media that drives him to utilize his platform and media to unite all and make our world a better place, all the while entertaining, transforming and educating. It is his long and varied experience in entertainment, education and philanthropy which led him to combine those three elements and include them in Hollywood Insider's mission statement.
To read more about his intention, vision and goals for the media network, please visit the Our Values page by clicking on the link.