Photo: 'Pan's Labyrinth'/Warner Bros. Pictures
For over twenty years, Guillermo del Toro, a Mexican filmmaker, author, actor, and former special effects makeup artist, kept the creation of Pan's Labyrinth (2006) in the pages of a notebook. It was not until June 2005, when filming began, and not until the 2006 Cannes Film Festival, where Pan's Labyrinth would exit one's mind and reach the hearts of millions. Pan's Labyrinth is a realistic fairy tale set in 1944 located in rural Spain where a young girl named Ofelia (played by Ivana Baquero) finds herself amid good vs. evil (evil being followers of Francoist Spain and good being anti-Francoist) all while discovering a magical world that believes her to be the reincarnation of Princess Moanna. 
Related article: LatinX Representation in Cinema: A Brief History of the Overlooked 
Related article: Hollywood, Are You Listening? Los Angeles Mayor Wants to Double Latin Representation in Hollywood Within the Next 10 Years
Director Guillermo del Toro challenges many characters with moral disobedience against those who are Francoist followers intertwined with the innocence of his young main character, Ofelia. Guillermo del Toro pays homage to the innocent children who were caught between the good vs. evil in Francoist Spain and how moral disobedience symbolizes that those who disobey are freed from the forces acting with evil upon them. Pan's Labyrinth is a global film that reaches towards all corners of idealistic views on children, war, fairy tales, and the afterlife. 
Storyline Connection to Real-World Events
Multiple figures play into effect the course of Ofelia's life's destiny. Ofelia's mother, Carmen (played by Ariadna Gil), is a kind but sickly woman who is pregnant with Captain Vidal's child and will only come to die after the birth of Ofelia's brother. Ofelia's stepfather, Captain Vidal (played by Sergi López), is a fascist and an evil commander who fights on Falangism's belief and hunts down rebels with no remorse. 
Related article: MUST WATCH – Hollywood Insider's CEO Pritan Ambroase's Love Letter to Black Lives Matter – VIDEO
Subscribe to Hollywood Insider's YouTube Channel, by clicking here. 
Vidal's housekeeper, Mercedes (played by Maribel Verdú), is a kind, anti-Francoist woman whose heart is with the rebels and her brother who is amongst the rebels, all while sneaking behind Vidal's back to help them. Doctor Ferreiro (played by Álex Angulo) is a kind, anti-Francoist man assigned by Vidal to treat Carmen's unborn child and supports the rebels behind Vidal's back. Lastly, the Faun (played by Doug Jones) is sent to guide Ofelia to the underworld. These are all figures directly related to Ofelia's life; however, the world, or more particularly Francoist Spain, plays a part in her destiny's final impact. 
In 1944 Spain, allies had invaded Normandy, and Francisco Franco had reformed Spain to "strict neutrality." Spain was filled with Falangist political idealism that is said to be in a relationship with Fascism, a far-right, authoritarian ultranationalism, and dictatorship that uses forcible suppression of opposition. Most commonly connected with Fascism is the Nazi government ruled by dictator Adolf Hitler during WWII, which murdered millions of innocent women, men, and children. It is said that 1.5 million children died during WWII. 
Children like Ofelia, who were innocent and kind but, in the end, died from the effects that came from those who wish to create hell. The same ones that would come to live in the hell they had made while those who morally disobeyed or were too innocent to exist in agony, left to find their own world (Depicted in the ending of Pan's Labyrinth).
Related article: The Power of Positivity: Ikorodu Bois + Chris Hemsworth + Russo Brothers + Sam Hargrave
Limited Time Offer – FREE Subscription to Hollywood Insider
Click here to read more on Hollywood Insider's vision, values and mission statement here – Media has the responsibility to better our world – Hollywood Insider fully focuses on substance and meaningful entertainment, against gossip and scandal, by combining entertainment, education, and philanthropy. 
Moral Disobedience in 'Pan's Labyrinth' 
The figures which show moral disobedience in Pan's Labyrinth include Ofelia, Mercedes, Doctor Ferreiro, and The Rebels. Ofelia disobeys her mother Carmen when she goes about the second journey in the woods, where she meets a grueling frog and dirties her dress to no repair. She disobeys her stepfather Captain Vidal by stealing her brother from him. She disobeys the Faun by eating from the Pale Man's banquet, which resulted in the Faun's fairies' death. 
Mercedes disobeys Captain Vidal by supplying the rebels. Doctor Ferreiro disobeys Captain Vidal by treating the rebels. "Vidal: You could have obeyed me! Doctor Ferreiro: But Captain, to obey, just like that, for obedience's sake… without questioning… That's something only people like you do." (Pan's Labyrinth, 2007) And lastly, the rebels are disobeying Francoist Spain.
Related article: Hollywood Insider's CEO Pritan Ambroase: "The Importance of Venice Film Festival as the Protector of Cinema"
Related article: The Masters of Cinema Archives: Hollywood Insider Pays Tribute to 'La Vie En Rose', Exclusive Interview with Director Olivier Dahan
In my visual opinion, Guillermo del Toro pays homage to the children that died between the forces of good vs. evil in WWII. In the scene with the Pale Man (played by Doug Jones), there is a shot of a pile of worn children's shoes that I believe to be interpreted into two different meanings. The first one being the simplest as the Pale Man who eats children after being based on superstitious figures such as the Central European Christmas folklore, Krampus, or Chronos, derived from Greek mythology (a connection to Guillermo Del Toro's film Cronos (1993)). 
The second meaning was a connection towards the children who died in the concentration camps or being caught between the war against good vs. evil during WWII. Over 100,000 shoes were recovered from the concentration camp Auschwitz and over 230,000 children were sent to the camp. The similarity between the piles of shoes in Pan's Labyrinth and those found from the camps is uncanny. Guillermo del Toro sets up a world of hell writhing with so much pain and agony, a world where no one would want to live or survive in. When Ofelia came to die, there was no sadness because no soul as sweet as hers should live in hell. Those who obey and create a world of suffering should sit to live in it while those who disobey are freed from the misery.
Related article: Oscar Nominated Star Of Roma Stands Up For Domestic Workers
Related article: Netflix's Roma – An Alfonso Cuaron Masterpiece Set For Predicted Oscar Wins
Fairy Tales in Guillermo del Toro's Work
Pan's Labyrinth supports the argument against a children's innocence by referring to Walt Disney's fairy tales we have most commonly known such as Sleeping Beauty (1959), Cinderella (1950), Snow White and The Seven Dwarfs (1937), and many others. These films are all filled with magical creatures, hopeful possibilities, beautiful scenery, and always ending in, "and they lived happily ever after." Guillermo del Toro sets up Pan's Labyrinth to be filled with these magical aspects but makes them all as realistic as can be done for a fairy tale. Pan's Labyrinth remains a fairy tale but one as true to the real world in which men, women, and children are ripped from their lives and murdered. 
Guillermo Del Toro sets the film's ending as instead of Ofelia's beginning in a new world. "In the darkness, there can be light. In misery, there can be beauty. In death, there can be life" (Pan's Labyrinth, 2007). When Ofelia finishes her final moments in the world we know so well, she enters a new one filled with gleaming warmth and finds her real father and her mother, who died during childbirth, and her brother, who is still presumed to be alive in the "other world" with Mercedes and the rebels. 
Related article: A Tribute to Great International Film Directors & Their Films
Related article: Roberto Benigni in 'Pinocchio': Matteo Garrone's Daring New Interpretation of a Fairytale Classic
This new world promised to her by the Faun is the complete opposite of the one she has existed in previous to being shot by Captain Vidal. Guillermo Del Toro demonstrates to the audience that while you see Ofelia bleeding out of life, she is only exiting a world of devastation instead of entering one of pure bliss. The red shoes Ofelia wears, in the end, is a sign of rebirth after the dirty pile of suspected dead children in the Pale Man's room.
Ofelia's death might devastate most viewers, like the death of a child should; however, Pan's Labyrinth shows you that someone as pure and innocent as Ofelia should not have to live in the world people like Captain Vidal have created. Ofelia was set free to exist amongst the woodlands and among her family in happiness. Those who disobeyed may have come to die, but they too were only freed from those they disobeyed against. Ofelia's intentions were pure as she was set on three adventures to become her true identity as Princess Moanna. There are arguments that this was all a vehicle to free herself from her life and people who believed this to be true aren't entirely wrong. The underworld Guillermo del Toro created was made to welcome those as pure as Ofelia, demonstrated by the mass number of people welcoming her into the palace. Ofelia's moral disobedience and innocence freed her from the hell that was Francoist Spain in 1944. 
Click here to read Hollywood Insider's CEO Pritan Ambroase's love letter to Black Lives Matter, in which he tackles more than just police reform, press freedom and more – click here.
An excerpt from the love letter: Hollywood Insider's CEO/editor-in-chief Pritan Ambroase affirms, "Hollywood Insider fully supports the much-needed Black Lives Matter movement. We are actively, physically and digitally a part of this global movement. We will continue reporting on this major issue of police brutality and legal murders of Black people to hold the system accountable. We will continue reporting on this major issue with kindness and respect to all Black people, as each and every one of them are seen and heard. Just a reminder, that the Black Lives Matter movement is about more than just police brutality and extends into banking, housing, education, medical, infrastructure, etc. We have the space and time for all your stories. We believe in peaceful/non-violent protests and I would like to request the rest of media to focus on 95% of the protests that are peaceful and working effectively with positive changes happening daily. Media has a responsibility to better the world and Hollywood Insider will continue to do so."
Ways to support Black Lives Matter Movement to end systemic racism
More Interesting Stories From Hollywood Insider
– Want GUARANTEED SUCCESS? Remove these ten words from your vocabulary| Transform your life INSTANTLY
– Compilation: All James Bond 007 Opening Sequences From 1962 Sean Connery to Daniel Craig
– Do you know the hidden messages in 'Call Me By Your Name'? Find out behind the scenes facts in the full commentary and In-depth analysis of the cinematic masterpiece
– A Tribute To The Academy Awards: All Best Actor/Actress Speeches From The Beginning Of Oscars 1929-2019 | From Rami Malek, Leonardo DiCaprio To Denzel Washington, Halle Berry & Beyond | From Olivia Colman, Meryl Streep To Bette Davis & Beyond
– In the 32nd Year Of His Career, Keanu Reeves' Face Continues To Reign After Launching Movies Earning Over $4.3 Billion In Total – "John Wick", "Toy Story 4", "Matrix", And Many More
pan's labyrinth, pan's labyrinth, pan's labyrinth, pan's labyrinth, pan's labyrinth, pan's labyrinth, pan's labyrinth, pan's labyrinth, pan's labyrinth, pan's labyrinth, pan's labyrinth, pan's labyrinth, pan's labyrinth, pan's labyrinth, pan's labyrinth, pan's labyrinth, pan's labyrinth, pan's labyrinth, pan's labyrinth, pan's labyrinth, pan's labyrinth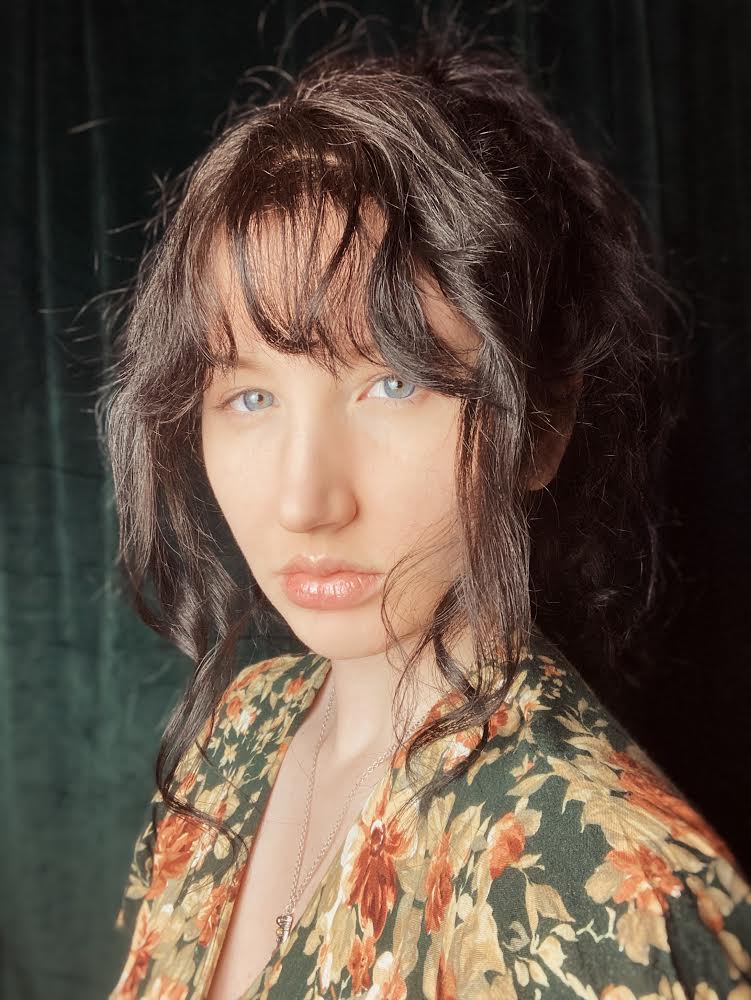 Isabella Brownlee is an experienced writer, video editor and filmmaker. She is currently a writer for Hollywood Insider, focusing on detailed and thought-provoking film reviews and articles discussing truth and impact in the film industry. Driven by self-awareness and unique perspectives, she takes utmost pride in providing others with emotionally impacted knowledge about the film industry. As a writer, her main goal is to connect with the audience and those who find themselves in the back of the bleachers unknown to anyone but beautifully aware of the world. In addition to her primary job functions, Isabella creates and edits videos/films personally and professionally. Aligning with Hollywood Insider's mission of sharing impactful and influential content, Isabella hopes to enrich her readers with positivity and truth.