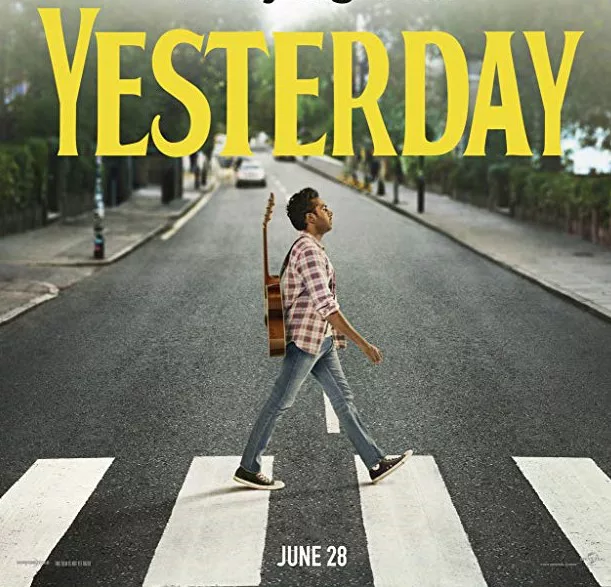 Photo: Yesterday/Universal Pictures
Yesterday is a feel good romantic comedy about an ordinary guy from Lowestoft, Jack Malik played by Himesh Patel, who's struggling to make a name for himself in the music world. After being hit by a bus, he wakes up to find out that The Beatles never existed and he's the only one who remembers them. Capitalizing on this opportunity, he begins to recreate all of The Beatles' classics as his own, resulting in an incredible success. The film is directed by Danny Boyle who is also responsible for directing the iconic movies, Slumdog Millionaire and 127 Hours. Himesh Patel plays his role of an insecure, average joe beautifully, creating a light hearted, comedic effect to the situation. On top of that, Lily James plays his unconditionally supportive manager and childhood best friend, Ellie, who brings charisma and quirkiness to the character, causing us to heavily root for their relationship. With their admirable chemistry, nostalgic tunes, talented acting, and hilarious references, Yesterday succeeds in conveying this heartfelt, comedic story.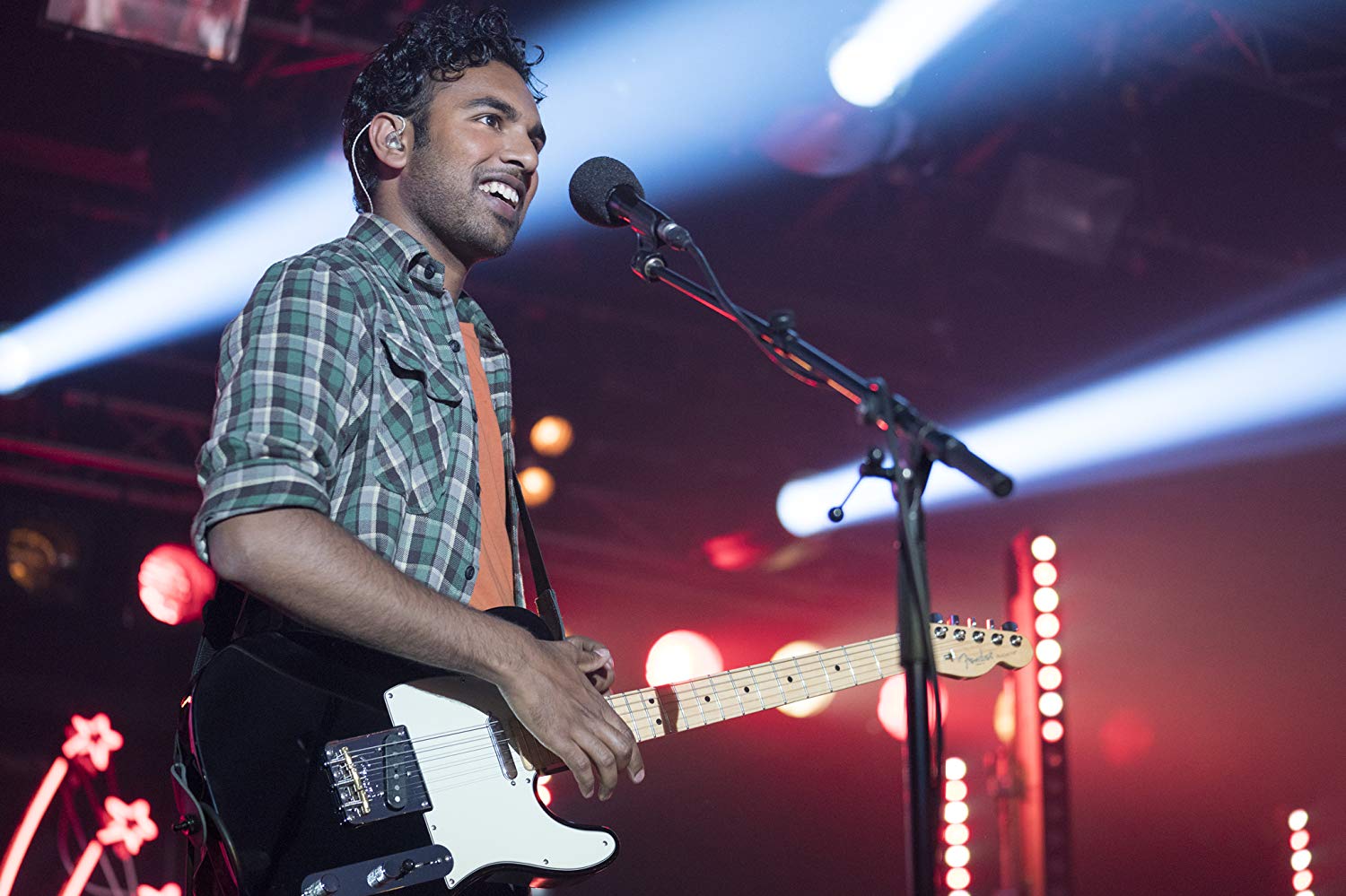 Photo: Yesterday/Universal Pictures
Jack Malik's Rise to Fame Is The Crux Of Yesterday
Once Jack discovers that no one knows who The Beatles are, he slowly starts taking advantage of this. He sings "Yesterday" by The Beatles to his friends on a guitar and his friend Carol, played by Sophia DiMartino, comments that "it's no Coldplay" which carries an extreme amount of irony. Then, when Jack tries to perform "Let It Be" to his parents for the first time, played by Meera Syal and Sanjeev Bhaskar, they're hilariously distracted with other miniscule things and ultimately show no interest until he becomes successful which even then, they can't remember the name of the song. His success doesn't immediately happen for he's still performing in coffee shops, bars, and children events until he finally starts distributing free albums at his job at Sam's Club and makes the news for it. The film dominantly portrays the process of his rise to fame and it's clear that the more successful he becomes, the more guilty he feels for plagiarizing and getting away with it. The film essentially strives to spark discussion on the moral righteousness of the situation and when or if plagiarism could ever be justified. No spoilers, but Jack will eventually figure out the answer to this.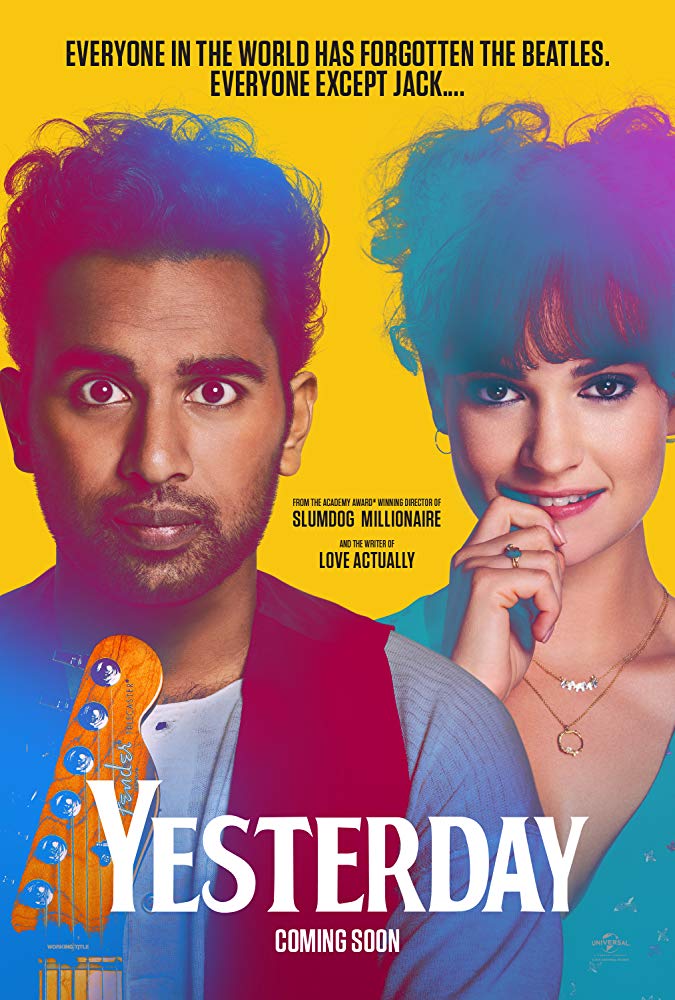 Photo: Yesterday/Universal Pictures
Ed Sheeran and Kate McKinnon's Hysterical Performances in "Yesterday"
One of the most favorable aspects about this movie is the guest star appearances that are made and their hilarious impact. For starters, Ed Sheeran is one of the first people to acknowledge Jack's "songwriting talent" and helps him rise to fame. He portrays an intense admiration for Jack's work and at one point feels as if he's officially outdone him. It's ironic and perhaps humbling in the way that Sheeran acknowledges The Beatles' songs as being much more significant than his regardless of who performs it. He seems to be truly curious about Jack's "songwriting process" and inspiration in which Jack provides no genuine or meaningful response. The version he plays of himself is extremely humble, wholesome, and satirical; at one point, he incredulously suggests changing "Hey Jude" to "Hey Dude" causing Jack to doubt his abilities. Nevertheless, seeing the much loved pop star in a movie lighting makes the film so much better and he does a splendid job in upholding The Beatles' work. Then, we have Kate McKinnon who plays Ed's superficial manager, Debra, who eventually pursues Jack as a client. Her character seems almost cartoonistic in the way she dresses, moves, and speaks; she displays a blatant dislike for Jack as a person and even claims she only views him as a product. McKinnon does a fabulous job at portraying the modern pop star manager in Los Angeles whose only concern was how she was going to spend the money Jack made for her. She not only represents an increased superficiality within pop culture, but also the reality of what the pop music industry has become.
"A World Without the Beatles Is Not A World I'd Like To Live In"
The plot may come off primarily silly, but the film most definitely succeeds in paying tribute to The Beatles and their impact on pop culture. Jack finds that he's not only unable to find The Beatles on Google search, but Coca Cola, cigarettes, and the song "Wonderwall" by Oasis doesn't exist either, suggesting that their existence was due to The Beatles. Coca Cola and cigarettes may be a humorous exaggeration, but the film suggests that "Wonderwall" couldn't have been written without the inspiration of The Beatles. The blatant point is to prove how England and pop culture throughout the world wouldn't have been the same if The Beatles had never existed. Also, through Jack's recreation of their music, it goes to show that their songs are timeless and would succeed regardless of the era. Jack's lack of meaning and creative process behind the work he put out only intensifies the admiration we have for The Beatles who truly did have both.
Cast: Himesh Patel, Lily James, Ed Sheeran, Joel Fry, Kate McKinnon, Sophia DiMartino, Ellise Chappell, Harry Michell, Meera Syal, Sanjeev Bhaskar
Director: Danny Boyle
Writers: Jack Barth & Richard Curtis
Cinematographer: Christopher Ross
By Juliet Poucher
More Interesting Stories From Hollywood Insider
– FACT-CHECKED Series: Tom Holland And 15 Things You Might Not Know About The Star Of Spider-Man
–The Lion King Roars Louder With Beyonce, Donald Glover, Chiwetel Ejiofor As Leads – "It Never Gets Old"
– Disney's The Lion King – Donald Grover, Beyoncé, Seth Rogen, Chiwetel Ejiofor, on "Trailer With A Scoop Of Trivia"
– Spider-Man: Far From Home –Tom Holland, Jake Gyllenhaal, Zendaya & "Trailer With A Scoop Of Trivia"
– 10 facts you may not know about Ben Hardy, the Bohemian Rhapsody Star
– Are you a huge fan of the British Royal family? Would you like to know REAL FACTS instead of just gossip? Here are 15 facts about HRH Prince Charles brought to you by Hollywood Insider's Fact-Checked Series
– EXCLUSIVE: Is That Quentin Tarantino Hidden In Plain Sight In The New Poster Of Once Upon A Time In… Hollywood: An In-Depth Analysis
– New & Exciting Poster Released For Once Upon A Time In… Hollywood –Taking A Page Out Of The Golden Age Of Hollywood
– From The First Romantic Film in 1919 Based On A Gay Love Story To Where We Must Go – Why LGBTQ+ Representation in Film/TV matters
– Netflix's Elite is a show where being gay is a non-issue and gay couples are celebrated
– How Hollywood continues to take a stance on climate change and speaks up to halt the crisis facing our ONE home known as earth
– When Brad Pitt, Leonardo DiCaprio and the rest of the cast of Once Upon A Time In… Hollywoodbrought glamour back to Cannes
– Timothée Chalamet feels lucky to utilize his platform to save people from drug abuse
– Pritan Ambroase on his idols Martin Scorsese, James Cameron and positive actions needed to avert the global warming crisis
– Men In Black: International – Chris Hemsworth & Tessa Thompson in "Trailer With A Scoop Of Trivia"
– 32 Facts on Rambo and the more-than-meets-the-eye superstar Sylvester Stallone