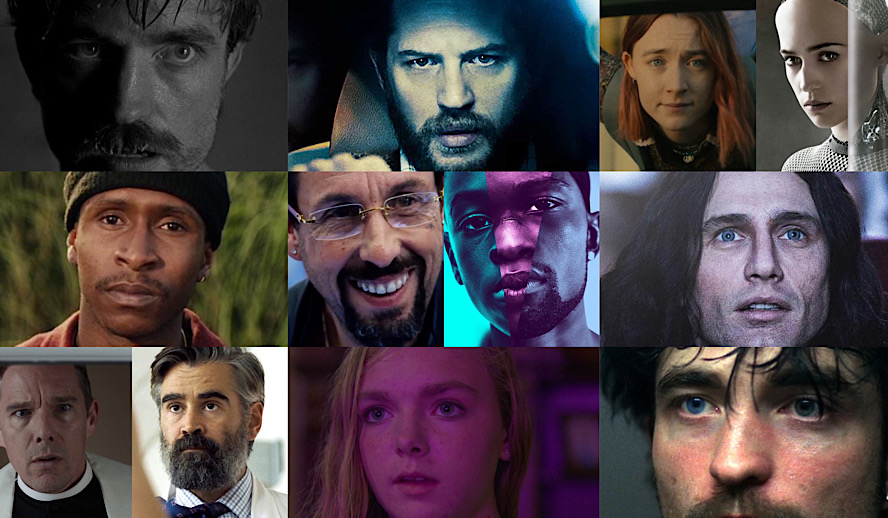 Photo: A24 Films
With each passing year, the indie film studio A24 hits more and more home runs, easily becoming my favorite company to date. These three symbols before a film get me more excited than anything else currently. I finally decided it was high time I talked about the best that this hot film company that can do-no-wrong has to offer. 
At Hollywood Insider, we believe in building people/things up, and we are against tearing anyone down. We review only those movies that we have something positive to say about, if we don't like it, we don't review it. Filmmaking is an incredibly difficult endeavor – it can even be termed a miracle. We have given multiple tributes to many incredible individuals, and we would like to do the same with a film studio – and that is why this is Hollywood Insider's tribute to A24 Films. 
Mind you that this is not the "right" list, it is just my list. We all will disagree and that is more than okay – it's actually good!
#12 – A24 Films: Locke (2013)
Ask yourself if you think an entire film, and I mean an entire full-length film, set inside a car with just one actor sounds captivating. It shouldn't. But peak Tom Hardy is just that: captivating. Following a man whose life completely unhinges, going from having everything to completely nothing over the course of an hour and a half car ride, you realize that just about any film can be told effectively when put in the right hands. Those hands were Tom Hardy's, and in Hardy we trust. Watch Locke and you will understand. 
Related article: MUST WATCH – Hollywood Insider's CEO Pritan Ambroase's Love Letter to Black Lives Matter – VIDEO
#11 – A24 Films: The Lighthouse (2019)
My first piece here at Hollywood Insider was a review of this film. And do not let the low ranking here trick you into thinking this isn't an A+ movie. All 12 of these films fit that grade, and The Lighthouse's ranking here is a testament to how good the rest of the batch is. 
Director Robert Eggers had already hit instant success with his debut The VVitch (also A24), but here he masters his craft in both writing, intensity, and psychological thrills that can haunt you with provocative imagery. Unsettling and beautifully shot, the New England tale of two lighthouse keepers fighting for both their sanity and survival, played to absolute perfection by Robert Pattinson and Willem Dafoe ("Hark" and "You Ain't" anyone?), will surely stand the test of time and is a must-watch for all.
Review: 'The Lighthouse': Robert Pattinson and Willem Defoe's Film Is An Original Made With Excellence Leading to an Oscar Nomination for Cinematography
Related article: Genius Robert Pattinson and His 15-Year Strategy to 'Tenet' & 'Batman'
#10 – A24 Films: Good Time (2017)
Guess who's back? Robert Pattinson, this time with his other best performance to date. Set in NYC, this story revolves around a bank robbery gone wrong, forcing Connie (Pattinson) to stop at nothing to get his developmentally disabled brother out of jail, no matter the cost. 
Like Robert Eggers, the Safdie brothers have made a home for themselves at A24 with Good Time as their debut. The high pace atmosphere is perfect for NYC and Pattinson shines as the Queens native hell-bent on getting his brother back. The two directors have a clear vision with what their films accomplish and have a knack for giving audience members an anxiety attack as you'll see later on in the list. To cause such emotion is an impressive feat. You need to be invested in the story enough to care, something they successfully do despite their leads regularly appearing despicable.
Related article: The Power of Positivity: Ikorodu Bois + Chris Hemsworth + Russo Brothers + Sam Hargrave
Limited Time Offer – FREE Subscription to Hollywood Insider, independent media network for substance and meaningful entertainment that is free of gossip and scandal, factual news on culture, click here
#9 – A24 Films: The Disaster Artist (2017)
James Franco is a tour-de-force in this biopic of the worst movie ever made. Yet we connect with the incredibly theatrical person that is Tommy Wiseau. The Disaster Artist benefits from an astounding script with dark humor and Franco's most impressive performance to date, who humanizes the infamous director, actor, and producer in a refreshing way. Thankfully the film doesn't rely on the humorous aspects or mockery, but gives heart and fully realizes the dream that Wiseau had: to make it in Hollywood. And though it was an unusual way, he did just that. 
This is what I call a hidden gem. The odyssey of one man's mission to take back the house that belonged to his family is touching and heartbreaking. As the city of San Fran takes shape before his eyes, he soon learns that what he knew about his life and the city he loves so dearly is ever-changing and no longer the symbol it once was. Reflective, this was a film that completely demolished my expectations. There was a poignancy about the story and Jimmie Fails performance, which should come as no surprise as it is based on his life. Though a risk to have the actual protagonist play himself in a film, Fails' subdued and sensitive performance is a revelation and one that kept my eyes glued to the screen for the entire 120-minute long runtime.
Related article: 'The Batman': With Robert Pattinson in Titular Role, is it DC's Final Shot At Being Marvel's Equal or Better?
Related article: The Movie Studio with Heart – A24 Charity Auctions for NYC COVID-19 Relief
The sheer accuracy of how the current generation of young teens goes about their daily lives in this tale was mind-boggling. I couldn't stop smiling or shaking my head in agreement with how the generation is portrayed. The emotions are on a smaller scale, but so real because of it. The everyday life of going to school and staring at a phone never felt so authentic. YouTuber turned writer-director Bo Burnham was made for this and clearly has a hold on what the teen life is like, with wisdom and sentiment that isn't forced but is earned. Of course, Elsie Fischer stands out as the central character Kayla, who's viewpoint is refreshing and perfectly executed. All and all, a big win for all parties involved with this film.
#6 – A24 Films: First Reformed (2018)
Movies about religion and specifically Christianity come off as too anti or too pro and thus feel frustratingly like propaganda and not art that happens to be on the subject. 
Not First Reformed. Oozing with imagery and theological questioning, Paul‌ Schrader's screenplay and direction are hard to match here, paired to a perfect Ethan Hawke as the struggling Pastor of a dying church in Upstate New York. The ending may on the surface seem upsetting if you're a Christian or liberating if overtly not one. But the fact is, First Reformed doesn't take sides and begs the important question all believers should be asking: what does it actually mean to follow and live for Christ? For once we have a refreshing and hauntingly real look at the trials of faith and how the testing of that faith is necessary to continue, and who better than A24 to bring that to filmgoers' attention. 
Related article: Good Cop Stephen Mader Fired For REFUSING to Shoot A Black Person
Click here to read more on Hollywood Insider's vision, values and mission statement here – Media has the responsibility to better our world – Hollywood Insider fully focuses on substance and meaningful entertainment, against gossip and scandal, by combining entertainment, education, and philanthropy.
#5 – A24 Films: Ex Machina (2014)
Great Sci-Fi should provide a central idea that provokes and questions the "what ifs" of mankind. And more often than not, they act as a warning. Ex Machina does this, but that isn't the central idea. The question is what does it mean to be human? What is the unique trait that separates us from animal or machine? 
The acting is just fine, nothing spectacular. But it doesn't need to be. The writing is the strength. All Domhnall Gleeson, Oscar Isaac, and Alicia Vikander had to do was ride the complex ideas and exceptional dialogue provided by writer/director Alex Garland and they were golden. The final product is a refreshing sci-fi that removes fast-paced action and futuristic worlds for an intimate story set in a single man's house with his toys. And the finale is more than satisfying and further adds to the question being asked of our humanity.
#4 – A24 Films: Lady Bird (2017)
Big fan of Lady Bird. In a way, this is the next step after Eight Grade. Where the depth is deeper, the emotions are stronger, the consequences are greater, and the overall impact is one that defines a young person's life. Going from a high schooler to college is a mixed bag of emotions and acts as a major turning point in a young person's life. Lady Bird handles this chapter of a young woman's life with elegance and strength thanks to Greta Gerwig's marvelous direction and writing. The chemistry between Saoirse Ronan's Christine "Lady Bird" McPherson and Laurie Metcalf's Marion McPherson is fire, and acts as the defining relationship of the many Christine creates and/or loses during the film. 
Though I expect Gerwig to put out more great pieces of cinema, it is hard to imagine her topping the perfection that is Lady Bird. 
Related article: Timothée Chalamet & Saoirse Ronan: Young Power Duo Winning Hollywood
Subscribe to Hollywood Insider's YouTube Channel, by clicking here. 
Intense. And I mean so freaking intense. I had to take a serious breather after finishing this masterpiece. Yorgos Lanthimos has proved himself as a serious filmmaker with impactful stories to bring to life. The Lobster is a great look at societal rules and the expectations within dating and romance, but this takes metaphors and justice to a whole new level. 
The classic family man who has everything only for it to come crashing down over one hidden secret isn't new, but the way in which the story acts as an Old Testament story mixed with Greek mythology is ingenious, all brought to fruition thanks to Barry Keoghan's menacing yet strangely attractive Martin, the young boy that shows up to bring justice to the injustice done by Colin Farrell's Steven Murphy. Though we want to hate Martin, he may actually be right. As he plays the role of God, unbiased and meticulous in the process he puts the Murphy family through, he knows it can all end with a single tough choice for Steven: kill one of your family members. An eye for an eye. The entire film doesn't let up thanks to a terrorizing score and satisfying end that may leave you with more questions than answers. All the more reason to give it a second or even third watch.
Related article: An Analytical Guide to Yorgos Lanthimos' Early Films: Low on Intimacy, High on Violence
Related Article: Want GUARANTEED SUCCESS? Remove these ten NORMAL & CRUEL words | Transform your life INSTANTLY
#2 – A24 Films: Uncut Gems (2019)
Adam Sandler has never been so outright despicable and evil. It's beautiful to see. The Safdie brothers took the rage and humor of past Adam Sandler films and re-directed it into a dramatic performance worthy of any and all praise. Once again set in New York City, the year 2012 and inclusion of the NBA Playoffs is not something anyone else would have thought of, but the Safdie brothers did. Kevin Garnett is impressively good in the film alongside studs LaKeith Stanfield, Julia Fox, and Idina Menzel. If Good Time is an anxiety attack, words cannot describe the insane pace and claustrophobic atmosphere that my brain screams out in agony yet I have to finish until the very end. 
Though the outcome of Sandler's selfish and villainous gambling Jeweler is predictable, it was the only possible consequence after following the number of events that fell like dominos to that fateful moment. The cinematography and visuals help coat the story in a fantastical sense that fits the name and imagery of entrancing gems that can take hold of one soul.
Related article: Review: Adam Sandler's 'Uncut Gems' is an Adrenalin-Filled Cinematic Gem
Related article: 'Moonlight': Illuminating Communal Family Dynamics in the Black Community
#1 – A24 Films: Moonlight (2016)
I initially wasn't as impressed with Moonlight as everyone else, but after a second viewing, I truly understood the power, impact, and storytelling that director Barry Jenkins brought to the screen. These are lives rarely talked about in cinema, but yet all too real.‌ The pain and hardship of a young boy learning to survive and find himself are both heartbreaking and commendable as we are shown three important seasons of his life that lead to a touching ending. The score is unbelievably good, mixing orchestral sounds with hip-hop beats symbolizing the meshing of arthouse filmmaking and the typical urban life we've seen told before, but again with a twist and coming of age aspect never seen in the genre. In the end, Moonlight doesn't succumb to any one genre but instead stands alone as an organic and at times mesmerizing story that won't be seen for a long time. Remember the power of this film with the context that Black LGBTQ members of the community are not usually represented in media. This film deservedly won the Academy Award for Best Picture. The Oscars got it right with this one too. 
We look forward to adding to this magnificent list of remarkable A24 Films in the future. Continue dazzling us like cinema was always meant to. 
Click here to read Hollywood Insider's CEO Pritan Ambroase's love letter to Black Lives Matter, in which he tackles more than just police reform, press freedom and more – click here.
An excerpt from the love letter: Hollywood Insider's CEO/editor-in-chief Pritan Ambroase affirms, "Hollywood Insider fully supports the much-needed Black Lives Matter movement. We are actively, physically and digitally a part of this global movement. We will continue reporting on this major issue of police brutality and legal murders of Black people to hold the system accountable. We will continue reporting on this major issue with kindness and respect to all Black people, as each and every one of them are seen and heard. Just a reminder, that the Black Lives Matter movement is about more than just police brutality and extends into banking, housing, education, medical, infrastructure, etc. We have the space and time for all your stories. We believe in peaceful/non-violent protests and I would like to request the rest of media to focus on 95% of the protests that are peaceful and working effectively with positive changes happening daily. Media has a responsibility to better the world and Hollywood Insider will continue to do so."
Vote with a conscience – Register to Vote – Your vote saves lives and ends systemic racism
Ways to support Black Lives Matter Movement to end systemic racism
– Do you know the hidden messages in 'Call Me By Your Name'? Find out behind the scenes facts in the full commentary and In-depth analysis of the cinematic masterpiece
– A Tribute To The Academy Awards: All Best Actor/Actress Speeches From The Beginning Of Oscars 1929-2019 | From Rami Malek, Leonardo DiCaprio To Denzel Washington, Halle Berry & Beyond | From Olivia Colman, Meryl Streep To Bette Davis & Beyond
– In the 32nd Year Of His Career, Keanu Reeves' Face Continues To Reign After Launching Movies Earning Over $4.3 Billion In Total – "John Wick", "Toy Story 4", "Matrix", And Many More
A24 Films, A24 Films, A24 Films, A24 Films, A24 Films, A24 Films, A24 Films, A24 Films, A24 Films, A24 Films, A24 Films, A24 Films, A24 Films, A24 Films, A24 Films, A24 Films, A24 Films, A24 Films, A24 Films, A24 Films, A24 Films, A24 Films, A24 Films, A24 Films, A24 Films, A24 Films, A24 Films, A24 Films, A24 Films, A24 Films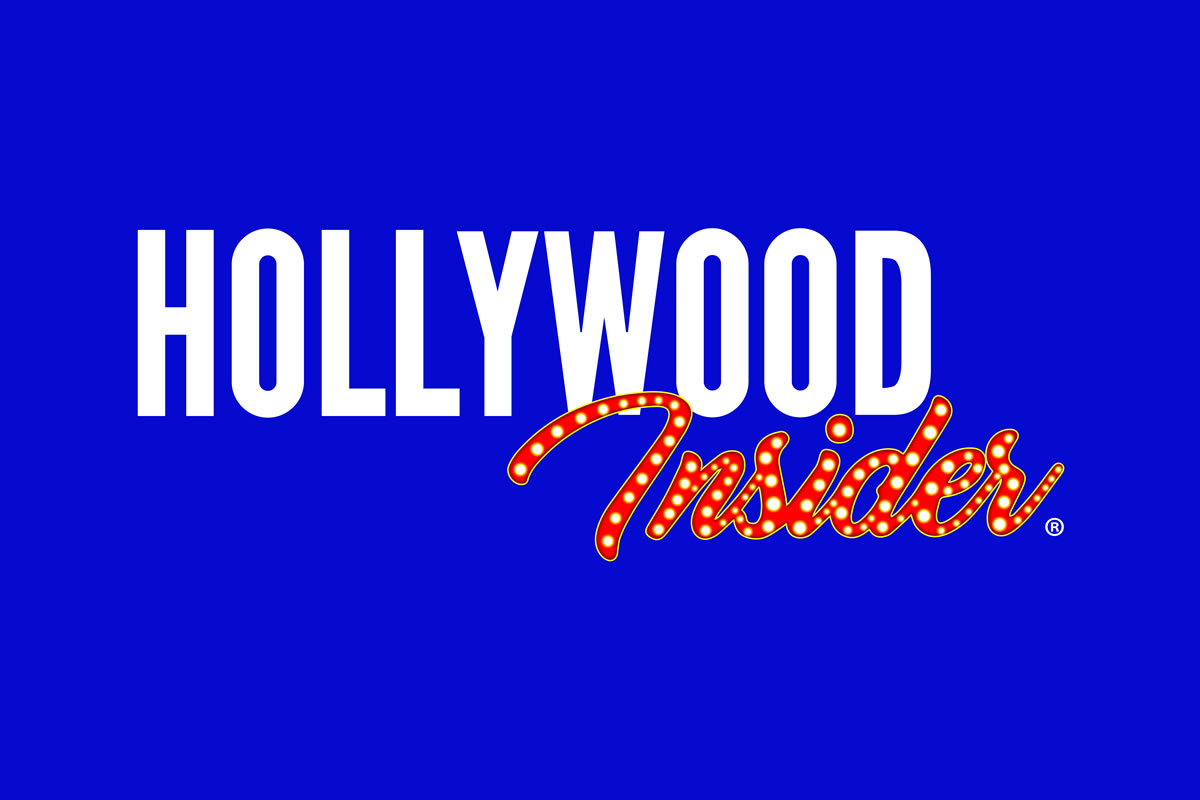 Hollywood Insider  is a media network thatfocuses on substance and meaningful entertainment/culture, so as to utilize media as a tool to unite and better our world, by combining entertainment, education and philanthropy, while being against gossip and scandal.