Video Version of this Article
Video: Samuel L Jackson/Hollywood Insider Youtube Channel
Some actors have difficulty slipping in and out of different roles, and risk being typecast as one specific character over and over again. Others have the opposite problem, refusing to fully commit to any one role and therefore coming across as fraudulent. Either of these two issues or a countless number of other possible struggles, can make an actor seem unauthentic or uncommitted. 
Samuel L. Jackson, an actor for more than forty years, doesn't have any of these problems. A consummate professional with natural talent, Jackson has flawlessly switched between various roles throughout his long career. From the intergalactic politics of Star Wars to the gritty legal drama A Time to Kill, Jackson appears at home in any setting. Still, there are some consistent tools that he brings to the table for every role: style, intensity, and warmth. 
Jackson has appeared in lead roles in huge blockbuster films, including Star Wars, Jurassic Park and The Avengers. However, it is his smaller and more intimate roles that allow him to really show off his flawless acting chops and his uncanny ability to play off of other actors' energy:
Related article: Ranked: 10 Quentin Tarantino Movies – 'Jackie Brown', 'Kill Bill', 'Once Upon a Time in Hollywood' & More
Related article: Powerful Director-Actor Partnerships: A Look at the Greatest Cinematic Duos
Samuel L Jackson Greatest Roles and Transformations
Gator Purify – Jungle Fever
After a tumultuous childhood, and running into trouble with the law due to taking part in Civil Rights protests, Samuel L. Jackson began a career in drama. After appearing in some theatrical productions he was introduced to director Spike Lee and was subsequently granted a minor role in his early films such as Do the Right Thing and Mo' Better Blues. He also made a small yet memorable appearance in Martin Scorsese's crime thriller Goodfellas as real-life mafia associate Parnell "Stacks" Edwards. 
However, Jackson's role as Gator Purify in Spike Lee's 1991 drama Jungle Fever propelled the young actor into the spotlight. The film, which stars Wesley Snipes as Flipper Purify and Annabella Sciorra as Angie Tucci, tells the story of an interracial relationship that becomes strained in 1980's New York City. Jackson appears as Flipper's older brother Gator, a drug addict who steals from his family. Jackson himself was a recovering addict at the time of filming, having exited rehab a short time before filming began on Jungle Fever. This real-world experience colored Jackson's performance and lent it some authenticity, making the performance wildly acclaimed. The performance was so powerful, in fact, that the Cannes Film Festival created a new award just to honor it. Jackson was the first person in Cannes history to receive the Best Supporting Performance Award, for the role of Gator Purify.  
Related article: MUST WATCH – Hollywood Insider's CEO Pritan Ambroase's Love Letter to Black Lives Matter – VIDEO
Subscribe to Hollywood Insider's YouTube Channel, by clicking here. 
Jules Winnfield – Pulp Fiction 
If Jungle Fever put Samuel L. Jackson on the Hollywood map, then Pulp Fiction highlighted him for all to see. As the first of many collaborations with director Quentin Tarantino, 1994's Pulp Fiction places Jackson in the role of superstitious mafia hitman Jules Winnfield. While partnered with John Travolta's character, fellow hitman Vincent Vega, the duo survive a seemingly impossible hail of bullets. This renews Jules' faith in God and makes him question his place in the world. 
Tarantino specifically wrote the character of Jules for Samuel L. Jackson after Jackson appeared in True Romance, a film that Tarantino wrote but was directed by Tony Scott. The role plays perfectly to Jackson's strengths as an actor: there are scenes of quiet contemplation and scenes of loud, intense monologuing, all sprinkled with the perfect amount of style and dry wit. The performance is often regarded as the best part of an amazing film, with Jackson rising above co-stars that were more recognizable at the time such as Travolta, Bruce Willis and Uma Thurman. 
Related article: The Power of Positivity: Ikorodu Bois + Chris Hemsworth + Russo Brothers + Sam Hargrave
Limited Time Offer – FREE Subscription to Hollywood Insider – Click here to read more on Hollywood Insider's vision, values and mission statement here – Media has the responsibility to better our world – Hollywood Insider fully focuses on substance and meaningful entertainment, against gossip and scandal, by combining entertainment, education, and philanthropy. 
Zeus Carver – Die Hard With a Vengeance 
John McTiernan's Die Hard With a Vengeance is Samuel L. Jackson's second role starring alongside Bruce Willis and the third film in the Die Hard series. While the first two films were focused solely on Willis' character of John McClane, this third film sees him joining forces with the equally capable and equally irritable Zeus Carver, played by Jackson. Carver is dragged into helping McClane stop a group of terrorists who are threatening New York City.
The everyman electrician Zeus Carver is a drastically different character from Jackson's previous roles as Jules Winnfield or Gator Purify. Still, he is able to create a character who is as likable as Willis' McClane, or possibly even more likable, despite being a new addition to the series. Carver isn't a police officer like McClane, and yet he plays an invaluable role in stopping the terrorist plot that is threatening New York City throughout the film. Jackson is able to show off a lot of his comedic skill in this film, and the bickering between him and Willis is perhaps the most memorable aspect of the film. 
Related article: Hollywood Insider's CEO Pritan Ambroase: "The Importance of Venice Film Festival as the Protector of Cinema"
Related article: Live Updates: List of Successes From Black Lives Matter Protests!
Carl Lee Hailey – A Time to Kill
Perhaps Jackson's most powerful dramatic role, Joel Schumacher's A Time to Kill is a courtroom drama film based on the novel by John Grisham. Also starring Sandra Bullock, Matthew McConaughey and Kevin Spacey, the film details the rape of a young girl named Tonya Hailey, the killing of the perpetrators by the girl's father Carl Lee Hailey, and the resulting court case. Racial tensions rise in the small Mississippi town, and the characters are all caught in the middle of the violence. 
Jackson appears as Carl Lee Hailey, giving an unrelenting and emotionally powerful performance. The film was controversial, with detractors claiming that the movie supports vigilante justice. However, the crux of the film is Jackson's performance as Hailey, an emotionally tactile character whose every action is fueled by his love for his daughter. Jackson is able to convey emotional vulnerability, even as his character attempts to mask any detectable weakness with stoicism. He also struggles with the morality of his actions, giving the character a good deal of internal conflict.
Related article: Do you know the hidden messages in 'Call Me By Your Name'? Find out behind the scenes facts in the full commentary and In-depth analysis of the cinematic masterpiece
Related article: 'God's Own Country' is a Must Watch for Fans of 'Call Me By Your Name'
Elijah Price – Unbreakable 
Jackson's role as Elijah Price has spanned nearly two decades, from 2000's Unbreakable to the 2019 sequel Glass. Directed by M. Night Shyamalan, these films cap off a trilogy that also includes 2016's Split, with all three films deconstructing typical superhero movie cliches to more closely resemble psychological thrillers than action films. Samuel L. Jackson appears in both Unbreakable and Glass as Elijah Price, or "Mr. Glass", a self-professed villain who lives to stand against David Dunn, played by frequent co-star Bruce Willis. 
With the lead roles were written by Shyamalan specifically for Willis and Jackson, Unbreakable saw the two actors pitted against each other as enemies. Jackson's Elijah Price initially appears to be a harmless comic book collector, being wheelchair-bound with an extreme brittle bone disease, but he is eventually revealed to be an incredibly intelligent supervillain. Jackson returns to the role in Glass, where he orchestrates a conflict between Willis' character David Dunn and the superpowered murdered Kevin Wendell Crumb, played by James McAvoy. 
Related article: A Tribute to Leonardo DiCaprio: The Generation Defining Thespian & Hollywood Legend
Related article: Sacha Baron Cohen: 32 Facts on the King of Disguises and Pranks
Lazarus Woods – Black Snake Moan 
Although the premise is unusual at first glance, Craig Brewer's Black Snake Moan features excellent performances from both Samuel L. Jackson and co-star Christina Ricci. Jackson appears as the deeply religious farmer and blues musician Lazarus Woods, who finds a hedonistic young woman named Rae Doole and attempts to purge her of her promiscuity. 
The interaction between Jackson and Ricci is excellent, and the two characters have excellent chemistry. This film, like many of his previous projects, demonstrates Jackson's amazing ability to play off of other actors in a fantastic way. He is able to create the necessary energy for any scene, whether it be for comedic, dramatic, or tragic purposes. 
Related article: 'Dallas Buyers Club': A Pretty Picture In A House On Fire
Related article: James Bond Books And Movies: The Evolution Of Our Favourite Spy Since Ian Fleming
Stephen Warren – Django Unchained
From Pulp Fiction to The Hateful Eight, with many others in-between, a collaboration between Samuel L. Jackson and Quentin Tarantino brings out the best in both artists. This is especially true of Tarantino's first Western, Django Unchained, starring Jamie Foxx. Jackson appears in the role of Stephen Warren, the fiercely loyal slave of Leonardo DiCaprio's villainous plantation owner Calvin Candie. 
In a film where slaves are rightfully placed in a sympathetic light, Stephen throws a monkey wrench into the narrative. He is conniving and manipulative, and believes that African Americans should be submissive to their handlers. Jackson's performance, which includes makeup to make him appear old and frail, perfectly communicates this idea. Stephen shuffles his feet and mumbles, but the physical performance also betrays a keen intellect and a mind for detail. Stephen is, therefore, the perfect match for DiCaprio's charismatic, yet eccentric and scatterbrained, Calvin Candie. 
With a career spanning more than thirty years and dozens of huge films, Samuel L. Jackson has left an unmistakable mark on cinema. From huge blockbusters like Star Wars to intimate dramas like A Time to Kill, Jackson always wears the hat of the consummate professional. He is used best as a secondary protagonist or a major supporting character, positions that allow him to interact with and feed off the energy of his fellow actors. No matter the film or the role, audiences can always rely on Jackson for an honest, intense, and entertaining performance. 
Click here to read Hollywood Insider's CEO Pritan Ambroase's love letter to Black Lives Matter, in which he tackles more than just police reform, press freedom and more – click here.
An excerpt from the love letter: Hollywood Insider's CEO/editor-in-chief Pritan Ambroase affirms, "Hollywood Insider fully supports the much-needed Black Lives Matter movement. We are actively, physically and digitally a part of this global movement. We will continue reporting on this major issue of police brutality and legal murders of Black people to hold the system accountable. We will continue reporting on this major issue with kindness and respect to all Black people, as each and every one of them are seen and heard. Just a reminder, that the Black Lives Matter movement is about more than just police brutality and extends into banking, housing, education, medical, infrastructure, etc. We have the space and time for all your stories. We believe in peaceful/non-violent protests and I would like to request the rest of media to focus on 95% of the protests that are peaceful and working effectively with positive changes happening daily. Media has a responsibility to better the world and Hollywood Insider will continue to do so."
Vote with a conscience – Register to Vote – Your vote saves lives and ends systemic racism
Ways to support Black Lives Matter Movement to end systemic racism
– Do you know the hidden messages in 'Call Me By Your Name'? Find out behind the scenes facts in the full commentary and In-depth analysis of the cinematic masterpiece
– A Tribute To The Academy Awards: All Best Actor/Actress Speeches From The Beginning Of Oscars 1929-2019 | From Rami Malek, Leonardo DiCaprio To Denzel Washington, Halle Berry & Beyond | From Olivia Colman, Meryl Streep To Bette Davis & Beyond
– In the 32nd Year Of His Career, Keanu Reeves' Face Continues To Reign After Launching Movies Earning Over $4.3 Billion In Total – "John Wick", "Toy Story 4", "Matrix", And Many More
Samuel l jackson, Samuel l jackson, Samuel l jackson, Samuel l jackson, Samuel l jackson, Samuel l jackson, Samuel l jackson, Samuel l jackson, Samuel l jackson, Samuel l jackson, Samuel l jackson, Samuel l jackson, Samuel l jackson, Samuel l jackson, Samuel l jackson, Samuel l jackson, Samuel l jackson, Samuel l jackson, Samuel l jackson, Samuel l jackson, Samuel l jackson, Samuel l jackson, Samuel l jackson, Samuel l jackson, Samuel l jackson, Samuel l jackson, Samuel l jackson, Samuel l jackson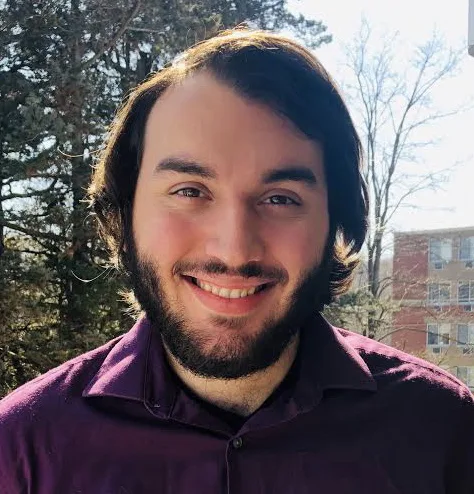 Thomas McNulty believes in thorough research and ethical journalism with a keen awareness of Hollywood trends and news. Thomas likes to look at the bigger picture of where the industry is heading with all forms of entertainment, including movies, TV shows, books, video games and live entertainment that are forms of art and should be treated as such. By drawing connections between these various pieces of entertainment, we are able to come closer to understanding society as a whole. Thomas believes in writing for a publication that promotes ethics and morality and that is why he has chosen Hollywood Insider as the right platform to advocate for positive entertainment.