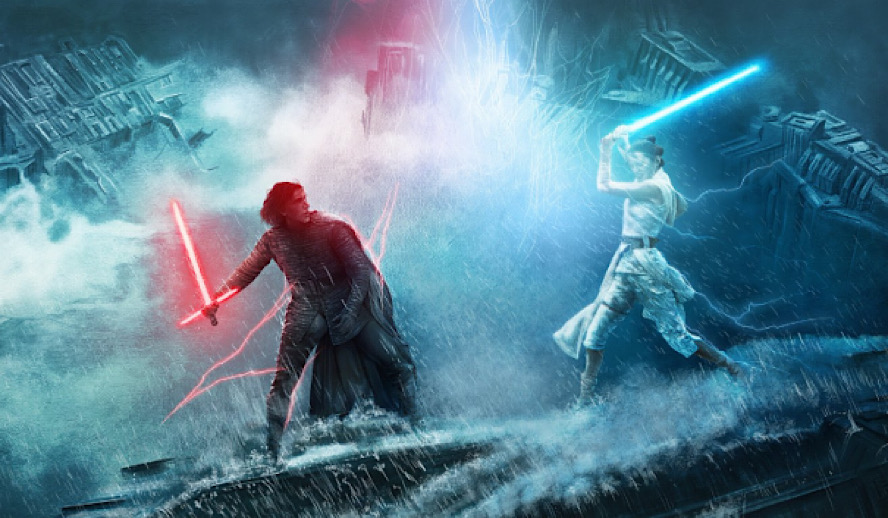 Photo: 'Star Wars: The Rise of Skywalker'/Walt Disney Studios Motion Pictures
It feels like The Rise of Skywalker film has left Star Wars fans the most divided they have ever been.  There are many reasons as to why.  Fans of The Last Jedi feel as though that all of their ideas were just blatantly retconned or ignored.  The Rise of Skywalker tried to do the impossible: PLEASE EVERYBODY.  Original Trilogy fans are purists, they want things to stay the same.  Which is why many love The Force Awakens, but hate The Last Jedi.  It felt like home, and it was not too risky.  Younger generations, who grew up on the Prequels, like me, seem to be more open to change.  However, The Rise of Skywalker seemed to be both tethered to the Original Trilogy, and yet, trying to say "let the past die" at the same time. 
Despite feeling bitter by the ending, Star Wars fans banded together to show their gratitude for the cast of the trilogy.  
Fans, surprisingly did not respond with anger or hate.  Rather the fan response was quite unexpected. A day after I returned home from seeing my screening of The Rise of Skywalker, I stumbled upon a GoFundMe being shared around Twitter to thank Adam Driver for his portrayal of Kylo Ren/Ben Solo.  All funds go to Arts in the Armed Forces, a charity, that both Adam and his wife, Joanne Tucker, founded to bring artistic experiences to soldiers. Soon after that fundraiser was set up, the fandom had started another in honor of Daisy Ridley.  The funds for this charity go to GEANCO, which leads surgical missions and brings infant care to people in Nigeria.  This was a charity that Daisy had previously supported in her Omaze campaign for The Rise of Skywalker.  With the community banding together, over $50,000 has been raised for AITAF and over $3,000 for GEANCO thus far.  
Full Commentary and Reactions From Stars – Star Wars: The Rise of Skywalker
Video: Full Commentary and Reactions From Stars on 'Star Wars: The Rise of Skywalker'/Hollywood Insider YouTube Channel
​The Rise of Skywalker gives Star Wars fans a new love and appreciation for The Last Jedi and Rian Johnson
The positivity did not end there.  A couple days later, just one person started the hashtag #ThankYouRianJohnson, after being saddened by The Rise of Skywalker, they decided to list a couple of ways they are thankful for The Last Jedi.  This became a worldwide trend quickly and suddenly everyone in the world was sharing why they were thankful for Johnson.  They praised him for having a bold new take on the franchise, while sharing what the film meant to them. Of course fans of Johnson also lauded praise for his new original whodunnit, Knives Out, along with his other projects.  After this hashtag took the website by storm, the director noticed the outpouring of appreciation, took a moment to thank his fans.  
Endlessly awed by your passion, creativity, anger, joy, positivity, excitement, engagement and love. You continuously defy every cynical narrative. You're the best. #thankyoustarwarsfans

— Rian Johnson (@rianjohnson) December 24, 2019
Where is Rose?
Of course, The Last Jedi introduced us to a new character, Rose Tico, played by Kelly Marie Tran.  To say Tran has endured a lot since she made her debut is an understatement.  Many fans have found her character to be annoying or pointless and have taken to the internet to bully and harass her personally as a result.  She has also been the target of racial harassment, as she is the first Asain to prominently star in the franchise. However, as a result of this harsh backlash, she has had to leave social media.  
Click here: Video – Come Behind The Scenes During The Making of 'Star Wars: The Rise of Skywalker' With J. J. Abrams, Adam Driver, Daisy Ridley, Oscar Isaac, John Boyega & Team
Then, in The Rise of Skywalker, fans hoped that Rose would get a more interesting character arc.  Especially since the last shot that we see of her character is her kissing Finn.  Where will that go? Rose teased that she was excited to see "her and Rey interact".  However, this never happened. Her character is shrugged off at the beginning of the film when she says that she has to "study old death star plans", and we pretty much never see her again.  In total, out of an 1 hour 22 minute film, Tran had 1 minute and 46 seconds of screentime. Fans quickly noticed this, and the #RoseTicoDeservedBetter started trending worldwide.  People started pointing out how her lack of screentime is a validation to those who bullied and harassed her; the most toxic side of the fandom.  Fans spoke out about how important her character was, how interesting J.J. Abrams could have made her, and how wrong it was to give an actress who played such a major part in the second film so little time.  Especially when Abrams created 2 new female characters for his final film, lines that easily could have went to Tran. Even John M. Chu, the director of Crazy Rich Asians, joined in on the conversation and offered to direct a Disney+ series based on Rose.  Only time will tell how Disney will respond.
The Rise of Skywalker may make fans feel hopeless, but positivity prevails
Despite all of the discourse around this film, I have never seen the fandom give such an outpouring of love and appreciation.  Besides the creation of the charities, so much art, fiction, and fan videos are being created every day almost out of frustration of the film.  Fans are rewriting and re-editing the ending in beautiful, creative ways. It feels as though this severe disappointment, though, only proves how much we all loved and cared about the franchise.  If we did not love the stories and lore, we would not feel so betrayed by this film . We all expected a hopeful, thematic, fairytale ending. If there is one takeaway we have learned from the past couple of weeks, it's that Star Wars fans will always reject the cynical narrative and keep the fantasy thriving. 
By Stephanie Bock
More Interesting Stories From Hollywood Insider
– Video: Come Behind The Scenes During The Making of 'Star Wars: The Rise of Skywalker' With J. J. Abrams, Adam Driver, Daisy Ridley, Oscar Isaac, John Boyega & Team
– Stop Pitting Duchesses Kate Middleton & Meghan Markle Against Each Other, Both Can Be Great Without The Other Being Torn Down
– Video: Full Commentary & Reactions From Stars On 'Bombshell' With Charlize Theron, Nicole Kidman, Margot Robbie, Jay Roach & Team
– A Tribute To The Academy Awards: All Best Actor/Actress Speeches From The Beginning Of Oscars 1929-2019 | From Rami Malek, Leonardo DiCaprio To Marlon Brando & Beyond | From Olivia Colman, Meryl Streep To Bette Davis & Beyond
– Why Queen Elizabeth II Is One Of The Greatest Monarchs | Her Majesty Queen Elizabeth II of United Queendom of Great Britain & Northern Ireland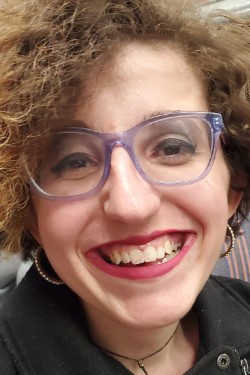 Stephanie Bock is a writer for Hollywood Insider. She is an impassioned storyteller who puts all of her energy into her writing and film. Having grown up with a strong passion for both literature and cinema, she now writes short stories, scripts, and film reviews in her spare time. As a fan of films and shows of all kinds, she enjoys discussing deep and meaningful cinema and uncovering hidden gems.