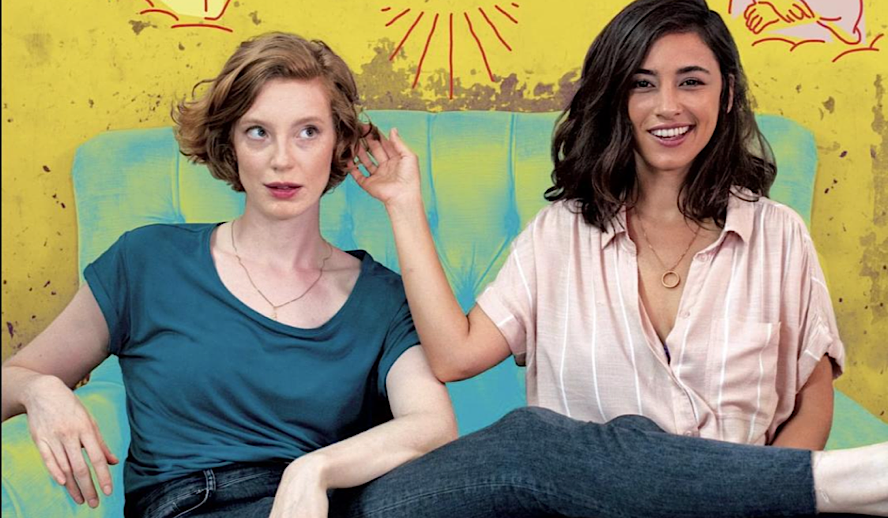 Photo: 'Kiss Me Kosher'/X Verleih
'Kiss Me Kosher', the directorial debut of Venezuela-born, Israel-raised, German-based director Shirel Peleg, is a film with layers. On its surface, the film is a cute rom-com about an Israeli woman and a German woman getting ready to marry. More intriguingly, the film is international relations, writ small. Shira (Moran Rosenblatt) and Maria (Luise Wolfram), already facing anti-gay discrimination from Israel's conservatives, find that the sexual orientation controversy pales in comparison to the wounds of the Holocaust, still nursed generations later: Maria, by virtue of being a non-Jewish German, is seen by some as being too biologically similar to a Nazi for comfort.
To complicate matters further, Shira's grandmother Berta (Rivka Michaeli), one of the most vocal critics of Shira's choice of bride, herself is clandestinely involved with her Palestinian Arab neighbor Ibrahim (Salim Dau). The whole thing is a powderkeg, and every character gets a chance to brandish the matchbook.
Related article: The Jewish Actresses Who Ruled as Bollywood Heroines in Secret, and Shaped the Largest Film Industry in the World
Related article: New Releases: Your Comprehensive Guide to Every New Movie Coming Out in February 2021
'Kiss Me Kosher'
As far as the romance goes, the film feels a bit like 'The Happiest Season', last year's lesbian holiday comedy heralded for making strides for equality with its low-stakes domesticity and happy-ending approach to its LGBTQ subject matter. That film's drama focused more on the performative conservative politics and classism espoused by well-heeled American families, but in 'Kiss Me Kosher' LGBTQ issues take a film backseat to politics, religion, and culture. Many fans of 'The Happiest Season' wondered how that film's two leads could stay together after such a strenuous 'Meet the Parents' ordeal, with some even preferring to ship Kristen Stewart's downtrodden protagonist with a commiserating side character played by Aubrey Plaza.
'Kiss Me Kosher' also measures its leads' chemistry against other women–Shira seems to have dated every lesbian in Israel; some of them still pine for her, while others are open to flirting with Maria. Shira and Maria openly acknowledge that the cards are stacked against them, and it's perhaps the 'star-crossed lovers' narrative that keeps them together. Juggling so much controversy certainly has a complicating effect on their relationship, and it occasionally takes a toll on the sympathy they are able to generate from the audience.
Related article: MUST WATCH – Hollywood Insider's CEO Pritan Ambroase's Love Letter to Black Lives Matter – VIDEO
Subscribe to Hollywood Insider's YouTube Channel, by clicking here. 
'The Real Jewish Princess'
Shirel Peleg's script reserves its highest compassion for Ibrahim, an accomplished doctor, and gentle soul who nonetheless draws the ire of many Israelis due to his race. The script also favors Maria, who arrives in Israel like a good German backpacker only to walk directly into the full-court press of Shira's family, all of whom relish their home team advantage. Interestingly, the degree of good-naturedness of the characters appears to have an inverse relationship to their level of societal consecration, with the Jewish grandmother (and Holocaust survivor) revealing herself as the most recalcitrant and biased. Despite receiving little to no provocation, Berta rules the roost like an even more imperious version of Downton Abbey's Dowager Countess, nearly burning all her bridges in the name of maintaining a standard of cultural purity. The family refers to her as 'The Real Jewish Princess', and she certainly lives up to the moniker.
'Kiss Me Kosher' is of course aware of the irony of the xenophobia and prejudice present in Israeli culture, but it couches its criticism in gauzy melodramatic tropes. Shira's father Ron, played by Hollywood actor John Carroll Lynch, is an American emigre who yells about Arabs from his armchair like an Archie Bunker stereotype. Her sister Ella (Aviv Pinkas) is an enlisted Israeli soldier and militantly tows the party line when she isn't absorbed in Instagram. Her brother Liam (Eyal Shikratzi) represents the media, deliberately stirring up conflict in order to get better footage for a documentary he's making about his sister's unconventional relationship for film school.
Related article: The Power of Positivity: Ikorodu Bois + Chris Hemsworth + Russo Brothers + Sam Hargrave
Limited Time Offer – FREE Subscription to Hollywood Insider
Click here to read more on Hollywood Insider's vision, values and mission statement here – Media has the responsibility to better our world – Hollywood Insider fully focuses on substance and meaningful entertainment, against gossip and scandal, by combining entertainment, education, and philanthropy. 
Her mother Ora (Irit Kaplan) seems to have more perspective, having studied in Germany as part of a foreign exchange program, but she awkwardly needles Shira and Maria about how complicit Maria's ancestors were in the Holocaust. Maria's parents, who come into the narrative later, are both bleeding-heart peaceniks who feel personally guilty about Germany's past. Father Hans (Bernard Schütz) is self-effacing, while mother Petra (Juliane Köhler) cries hysterically. It's a colorful cast of characters, to be sure. 
'For better or for worse'
The variety of characters, perspectives, and creative touches thrown into the mix is what makes the film special, but the tonal shifts can be at times jarring. For much of the runtime, the film trafficks in anodyne fish-out-of-water jokes, such as a version of the 'My Big Fat Greek Wedding' gag where Nick is told that "Exo tria arxidia" means "Everyone come in the house" (it actually means "I have three testicles"). Here, the hazing is much tamer; Maria asks for the Hebrew phrase for "I'm not Jewish" and is instead taught to say, "I eat pork chops on Yom Kippur." Later though, there's a champagne cork being mistaken for a suicide bombing. Some uncomfortable moments aren't even jokes, like when Liam attempts to interview Maria and is completely spooked by her having a casual interaction with a Palestinian across a barbed-wire fence. The put upon Maria is responsible for the film's most trenchant moments, in particular, her observation that she has never been allowed to feel sad about the Holocaust as a person, but only as a German.
Related article: Hollywood Insider's CEO Pritan Ambroase: "The Importance of Venice Film Festival as the Protector of Cinema"
Related article: The Masters of Cinema Archives: Hollywood Insider Pays Tribute to 'La Vie En Rose', Exclusive Interview with Director Olivier Dahan
It's a bold move, looking for lighthearted love against the fraught backdrop of the West Bank. There's a very interesting sociological phenomenon at play in the film, which is that some modern Israelis are quite progressive when it comes to gay rights while remaining fiercely tribal and traditional when it comes to interacting with people of other cultures, particularly Palestinians, Arabs, and Non-Jewish Germans. Mostly, the film wants to keep it light, apparently as exhausted with the endless debate over the two-state solution as much of the rest of the world is. Sure, Israel is a beautiful place to fall in love, full of shimmering deserts, majestic mountains, and romantic beaches–but is ignoring the political realities of the situation for the sake of romantic comedy a viable option?
There is perhaps no better image encapsulating the spirit of the film as that of Shira and Maria triumphantly kissing at the 'Green Line' security checkpoint, armed soldiers with automatic rifles standing guard behind them. It's a nice snapshot, but can Shira and Maria overcome their cultural differences in such a divided region? And what of the secret romance between Berta and Ibrahim? Perhaps their fates are as tentative as that of the Israelis and the Palestinians, and only time will tell. Perhaps in their case, marriage truly is a 'for better or for worse' proposition.
'Kiss Me Kosher' is currently streaming at film festivals internationally. It was most recently featured as part of the Atlanta Jewish Film Festival.
Cast: Luise Wolfram, Moran Rosenblatt, Rivka Michaeli
Cinematography: Giora Bejach | Editor: Heike Parplies
Director: Shirel Peleg | Writer: Shirel Peleg | Producers: Chevy Chen, Christine Günther
An excerpt from the love letter: Hollywood Insider's CEO/editor-in-chief Pritan Ambroase affirms, "Hollywood Insider fully supports the much-needed Black Lives Matter movement. We are actively, physically and digitally a part of this global movement. We will continue reporting on this major issue of police brutality and legal murders of Black people to hold the system accountable. We will continue reporting on this major issue with kindness and respect to all Black people, as each and every one of them are seen and heard. Just a reminder, that the Black Lives Matter movement is about more than just police brutality and extends into banking, housing, education, medical, infrastructure, etc. We have the space and time for all your stories. We believe in peaceful/non-violent protests and I would like to request the rest of media to focus on 95% of the protests that are peaceful and working effectively with positive changes happening daily. Media has a responsibility to better the world and Hollywood Insider will continue to do so."
Ways to support Black Lives Matter Movement to end systemic racism
– Do you know the hidden messages in 'Call Me By Your Name'? Find out behind the scenes facts in the full commentary and In-depth analysis of the cinematic masterpiece
– A Tribute To The Academy Awards: All Best Actor/Actress Speeches From The Beginning Of Oscars 1929-2019 | From Rami Malek, Leonardo DiCaprio To Denzel Washington, Halle Berry & Beyond | From Olivia Colman, Meryl Streep To Bette Davis & Beyond
– In the 32nd Year Of His Career, Keanu Reeves' Face Continues To Reign After Launching Movies Earning Over $4.3 Billion In Total – "John Wick", "Toy Story 4", "Matrix", And Many More
kiss me kosher, kiss me kosher, kiss me kosher, kiss me kosher, kiss me kosher, kiss me kosher, kiss me kosher, kiss me kosher, kiss me kosher, kiss me kosher, kiss me kosher, kiss me kosher, kiss me kosher, kiss me kosher, kiss me kosher, kiss me kosher, kiss me kosher, kiss me kosher, kiss me kosher, kiss me kosher, kiss me kosher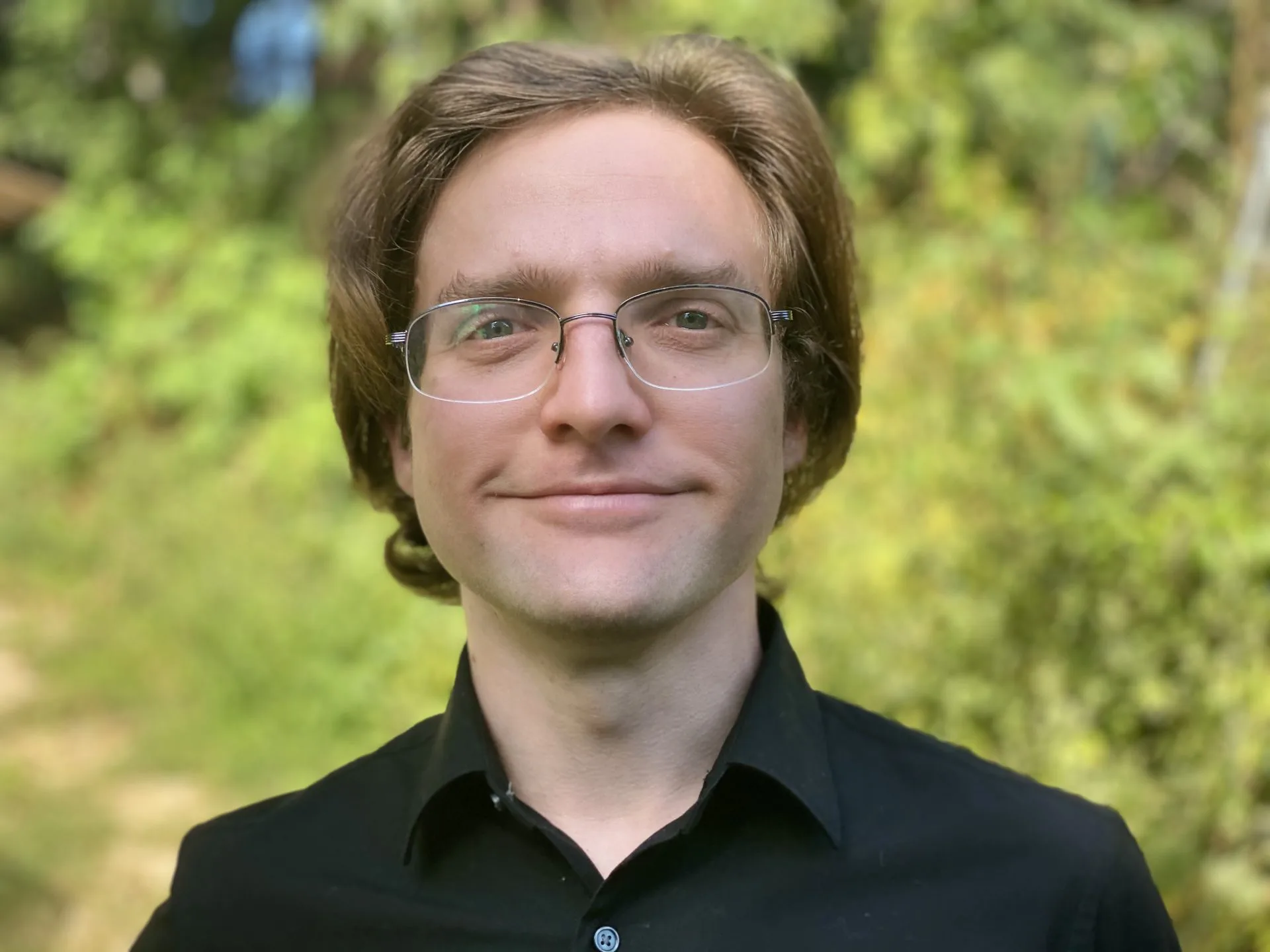 Trent
Kinnucan is a film and television critic, with over 5,000 film hours logged to date. He is devoted to maintaining an encyclopedic knowledge of cinema, with consideration for its history, its cultural impact, and its ability to create social change.
Trent
enjoys finding films that amplify voices otherwise unheard, and reveal images otherwise unseen.
Trent
's interest in media coverage as a way to inspire meaningful dialogue led him to
Hollywood Insider,
a media network that consistently prioritises journalism and content with a purpose.
Trent
also recognizes that media is meant to be enjoyed, which aligns with
Hollywood Insider's
penchant for tackling complex issues with levity and original insight.
Trent
hopes to share his love of film with others, and to help further expand the bandwidth of artists with something to say.