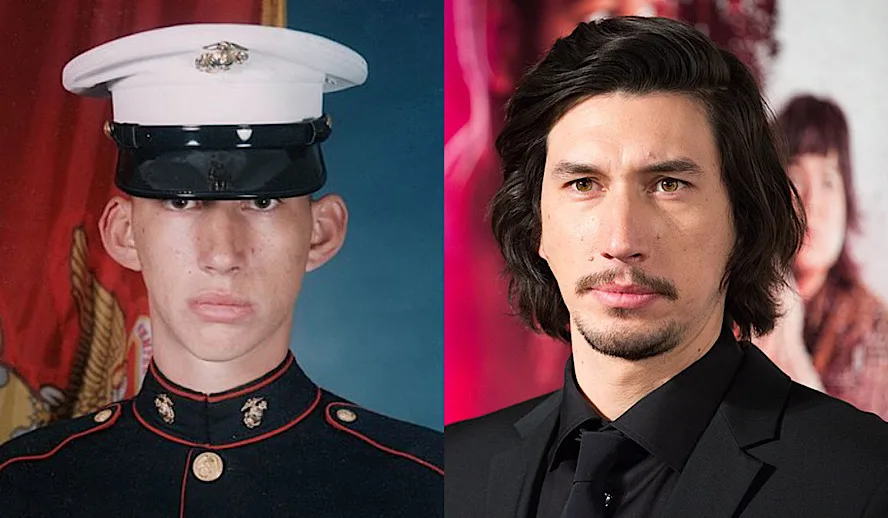 Video Version of this Article
PhotoVideo: Adam Driver/Rodney Wright/Dick Thomas Johnson/Hollywood Insider YouTube Channel
There has always been an "it" actor. The one that draws any audience, regardless of age, gender, nationality, or what genre the film may be. He is the leading man above all the rest. First, it was Marlon Brando, then it was Robert De Niro who took the mantle, then Tom Hanks, and until now, Leonardo DiCaprio. I wrote a piece wondering if any actor would ever take that title from DiCaprio. I was genuinely concerned that there were no more class actors being raised up in our generation. Not to say there isn't talent, in fact, there are lots of "A" tier actors, but none who fit the "S" tier (in pop culture, S is the highest letter for ranking). 
That's all changed.
Ladies, gentlemen, and however else you may identify, I present Adam Driver, the next "it" actor of the 2020s and beyond. 
He might just be "that actor" everyone is talking about as 2020 pushes to the midway point. He is a natural-born talent, a commanding, memorable screen presence, and best of all, a good man.
Related article: Hollywood Insider's CEO Pritan Ambroase's Love Letter to Black Lives Matter
Adam Driver and His Natural Born Talent Leads to Unlikely Ease into Stardom
If you look at the career of Driver, he has jumped up quicker than many beloved actors. And yes, many actors have blown up with a single performance, but there is an unusual level of stardom that Driver entered into, that so many need well over ten years to reach. 
Starting with supporting roles in biopics J. Edgar and Lincoln to a major role in the television show Girls, Driver's talent was quickly noticed as directors gave Driver many opportunities. Director Noah Baumbach took a special liking to Driver, casting him in what would be four films in eight years. 
Driver's indie reign came to an abrupt halt when JJ Abrams cast the up and comer as the lead villain Kylo Ren in the Star Wars sequel trilogy (2015-19). His name was out there for good, and his resume would only grow and grow over the following four years. 
From 2011-14, he was an elite supporting performer. The years 2015-18 saw Driver reach that "A" tier of actors, thriving in both blockbusters and indie-dramas. But in 2019, he took the rare step to becoming untouchable. A level only a handful of humans have ever been on within the industry.  
2019 truly was the year of Adam. Driver displayed his supportive prowess in the underrated horror-drama, The Dead Don't Die, his villainous side came to a heroic close in the finale, Star Wars: The Rise of Skywalker, he was a standalone lead in the Amazon Original The Report, and a tour de force portrayal as Charlie Barber, a theater director in NY battling through a painful divorce opposite powerhouse actress Scarlett Johansson in Marriage Story, a performance so epic, he stood strong against the likes of Joaquin Phoenix and King Leo himself come award time. 
Oh and don't forget that Adam Driver has also won Hollywood Insider's Best Dressed Award in 2020. 
Related article: FACT-CHECKED Series: Leonardo DiCaprio and 32 Facts on the Legendary Star
Adam Driver's Upcoming Films
As 2020 continues, Driver already has an assortment of diverse projects coming up, films that will undoubtedly cement his title as The Leading Man in mine and everyone else's eyes. The Last Duel, helmed by legend Ridley Scott, will be a historical epic focused on the 14th-century duel between best friends turned enemies, Jean de Carrouges and Jacques Le Gris after Carrouges accused Gris of raping his wife, leading to a winner take all fight to the death. With Matt Damon playing opposite Driver with Jodie Comer and Ben Affleck in major supporting roles, the film looks to be a must-see cinema and is on pace to be a Christmas blockbuster. Fingers crossed that date remains so.
Driver, who is a magnificent singer and performer (yet he rarely showcases this gift) will finally unveil his musical side to the entire world in the musical film, Annette opposite Marion Cotillard. We don't know much about it, but Driver in a musical film is more than enough to bring in audiences. Finally, there is talk of a Sylvester Stallone historical film, Tough as They Come based on the Travis Mills memoir. The drama focuses on U.S. Army Staff Sgt. Mills (one of only five soldiers to ever endure through a quadruple amputation injury) and his relationship with his father-in-law, played by Stallone. Now that is worth the ticket price. 
Related article: Good Cop Stephen Mader Fired For REFUSING to Shoot A Black Person
Related article: Oscars Diversity Guarantee: What the Academy Awards' New Rules Mean?
Master and Commander
Why is Driver so different? How did he separate himself to be in a select league of Gods?
Driver commands the screen in a refreshing way not always seen. He is Shakespeare when so many are celebrities using their solid acting chops and, more so, extreme good looks to make their millions. Every single role he takes, even when he is in more intimate roles like Patterson or Marriage Story, he convincingly shows bravado and strength that attracts the viewer. He demands you watch every second of his performance. Every line drips with passion and charisma. Villain or hero, support or lead, there is a reason so many have been getting on the Driver train. And not just another generic bandwagon, but the Adam "Hollywood's Leading Man" Driver train. 
Exclusive: Lion King is now a talk show host? The Launch of NEWEST ANIMATED TALK SHOW – 'The Anytime Show' with host Mister H. I. | Much needed humor and perspective
Related Article: Want GUARANTEED SUCCESS? Remove these ten words | Transform your life INSTANTLY
Adam Driver – Always Be Memorable
Being over the top doesn't always work in getting people's attention. It gets boring and exhausting. Just look at Stallone and Nicholas Cage. 
Yeah.
But people gush over Driver's innate talent. He does more than yell or thrash. He flips switches, but the change from calm to tearful or pleased to unbridled rage feels less cartoonish and more "yeah, that's how I'd react in that situation too." He brings you in with gushing emotion and a massive presence, all to show you his softer side that creates a dramatic connection and tension with the viewer. You relate, no matter how grand the role or how minor the part. 
In a film trilogy that headlined Daisy Ridley as the next heroine of sci-fi, Driver totally unseated her as the best character in the Star Wars sequel trilogy similarly to Darth Vader in the original films. A complex role that embodied all the characteristics and style above, Kylo Ren/Ben Solo is a roller coaster of good and evil as a confused young man, unsure of his place in the galaxy. Though the actual ending to The Rise of Skywalker felt like a rehash of Return of the Jedi, the first two films (as divisive as they are), allowed Driver to find a niché, molding an original villain that like all of Driver's other roles, stood strong without need of any support.
Related article: Innocent Kind Elijah McClain "Legally" Murdered by Thug Police Officers
Related article: Live Updates: List of Successes From Black Lives Matter Protests!
The public might not initially be putting Driver anywhere close to number one on lists regarding sexiest men or women (trust me – I checked), yet Driver is easily one of the most recognized and loved actors alive. Everyone I know, from film fans to neighbors will at the very worst say, "Oh, he was in Star Wars; he was actually really good in that. I liked him." I always noticed many would go out of their way to spend a few extra words on their appreciation for Driver's performance and clear diligence he puts into each role. While people continue to see his talent, it is his genuine persona, sharp acting skills, and odd but memorable roles that have created his own market with the label "Adam Driver is Uniquely the Best." 
A Good Man is Hard to Find
He is talented, he commands the screen and brings complexity to his memorable roles. But still, those alone wouldn't have set Driver apart in the public view. No, the final pillar that holds up the marbled rock temple dedicated to Adam Driver's nine-year-old legacy is that he is actually a caring, serious man that just wants to make movies and does not care for the glitz and glam. He isn't there for the red carpet and photos. He loved art, and that's what matters. 
Related article: Did you see the hidden messages in 'Call Me By Your Name'? Find out behind the scenes facts in the full commentary and In-depth analysis of the cinematic masterpiece – LGBTQ Films
Driver's career as a Lance Corporal in the United States Marine Corps was a signal of the kind of man Driver would be in Hollywood. It's a unique story he can tell on becoming an actor, and his empathy for other vets led to him creating the nonprofit organization Arts in the Armed Forces to support all those looking for a career in the carried art-centric industries. He is humble, and (a fun fact) he refuses to listen to or watch his performances. While there was a story in the news where he walked out of an interview because he felt jumped when they played a clip of his latest film, it's actually an admirable trait that isn't surprising when knowing his generally serious military persona. 
Driver isn't all serious though. His magnificent comedy sketches in SNL are my favorites in the show's history. He was so good, he came back two more times to host the beloved comedy show. These performances also aided him in generating buzz about his name with the younger generations who scroll through the top SNL stories. He is actually funny and original in SNL, which isn't something you can say for most hosts or comedians in general. 
Limited Time Offer – FREE Subscription to Hollywood Insider, for substance and meaningful entertainment that is free of gossip and scandal, click here
Related articles:  A Tribute To The Academy Awards: All Best Actor/Actress Speeches From The Beginning Of Oscars 1929-2019 | From Rami Malek, Leonardo DiCaprio To Marlon Brando & Beyond | From Olivia Colman, Meryl Streep To Bette Davis & Beyond
The speed in which Driver's star shot up, and the integrity he holds by his side all hours in the public (which leads me to think he is just as humble behind closed doors) shows me there isn't anyone else in the world right now more deserving of taking the torch from DiCaprio. Yes, King Leo is still kicking around and giving Oscar-worthy performances. Then again, so were Brando, De Niro, and Hanks when the next star arose. It's a short attention span when it comes to the public. We want something new every one to two decades, all the while holding love and respect for the prior leading men that dominated the industry. But at some point, a combination of their age going up and a fervent amount of films per year going down opens the door for a class act to step into the spotlight. Driver fits the requirements to a T.
It's high time Adam Driver took the wheel. 
We, at Hollywood Insider, will continue to support and cheer Adam Driver on, we admire your talent and will continue to champion your work. 
Click here to read Hollywood Insider's CEO Pritan Ambroase's love letter to Black Lives Matter, in which he tackles more than just police reform, press freedom and more – click here.
An excerpt from the love letter: Hollywood Insider's CEO/editor-in-chief Pritan Ambroase affirms, "Hollywood Insider fully supports the much-needed Black Lives Matter movement. We are actively, physically and digitally a part of this global movement. We will continue reporting on this major issue of police brutality and legal murders of Black people to hold the system accountable. We will continue reporting on this major issue with kindness and respect to all Black people, as each and every one of them are seen and heard. Just a reminder, that the Black Lives Matter movement is about more than just police brutality and extends into banking, housing, education, medical, infrastructure, etc. We have the space and time for all your stories. We believe in peaceful/non-violent protests and I would like to request the rest of media to focus on 95% of the protests that are peaceful and working effectively with positive changes happening daily. Media has a responsibility to better the world and Hollywood Insider will continue to do so."
Vote with a conscience – Register to Vote – Your vote saves lives and ends systemic racism
Ways to support Black Lives Matter Movement to end systemic racism
– Do you know the hidden messages in 'Call Me By Your Name'? Find out behind the scenes facts in the full commentary and In-depth analysis of the cinematic masterpiece
– A Tribute To The Academy Awards: All Best Actor/Actress Speeches From The Beginning Of Oscars 1929-2019 | From Rami Malek, Leonardo DiCaprio To Denzel Washington, Halle Berry & Beyond | From Olivia Colman, Meryl Streep To Bette Davis & Beyond
– In the 32nd Year Of His Career, Keanu Reeves' Face Continues To Reign After Launching Movies Earning Over $4.3 Billion In Total – "John Wick", "Toy Story 4", "Matrix", And Many More
Adam Driver, Adam Driver, Adam Driver, Adam Driver, Adam Driver, Adam Driver, Adam Driver, Adam Driver, Adam Driver, Adam Driver, Adam Driver, Adam Driver, Adam Driver, Adam Driver, Adam Driver, Adam Driver, Adam Driver, Adam Driver, Adam Driver, Adam Driver, Adam Driver, Adam Driver, Adam Driver, Adam Driver, Adam Driver, Adam Driver, Adam Driver, Adam Driver, Adam Driver, Adam Driver, Adam Driver, Adam Driver, Adam Driver, Adam Driver, Adam Driver, Adam Driver, Adam Driver, Adam Driver, Adam Driver, Adam Driver, Adam Driver, Adam Driver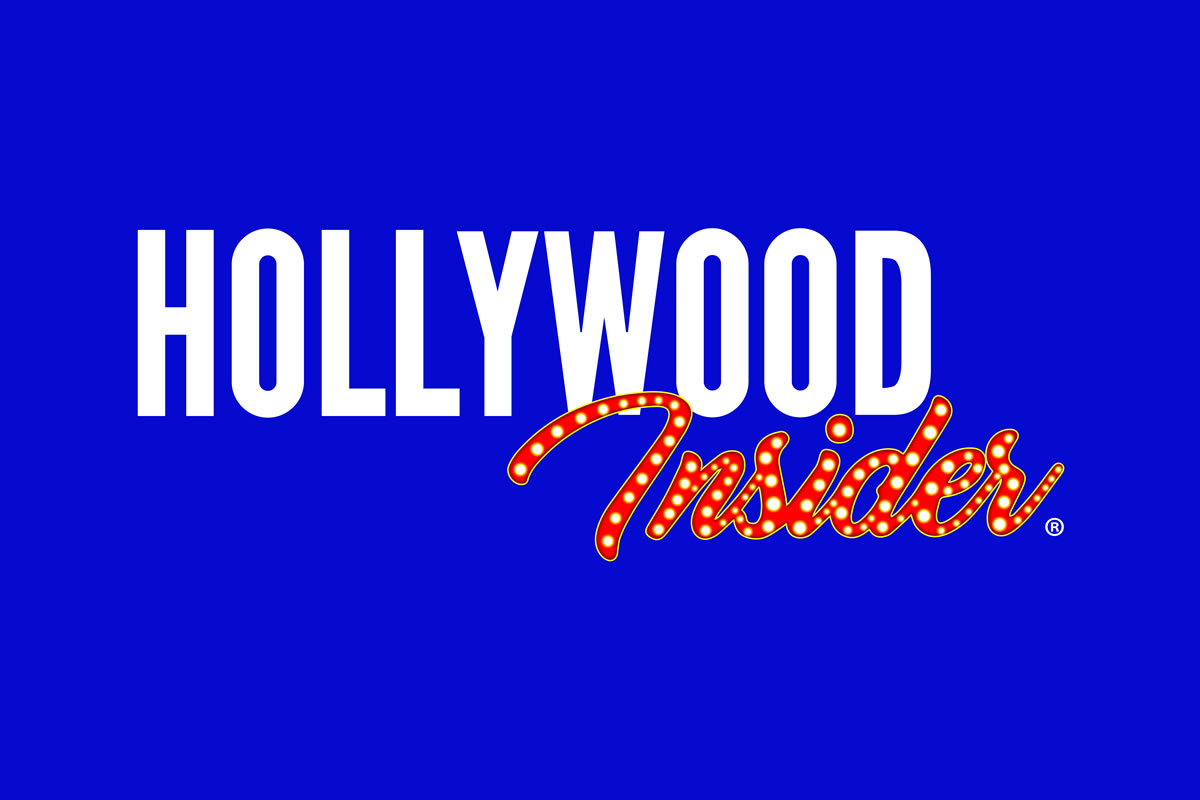 Hollywood Insider  is a media network thatfocuses on substance and meaningful entertainment/culture, so as to utilize media as a tool to unite and better our world, by combining entertainment, education and philanthropy, while being against gossip and scandal.