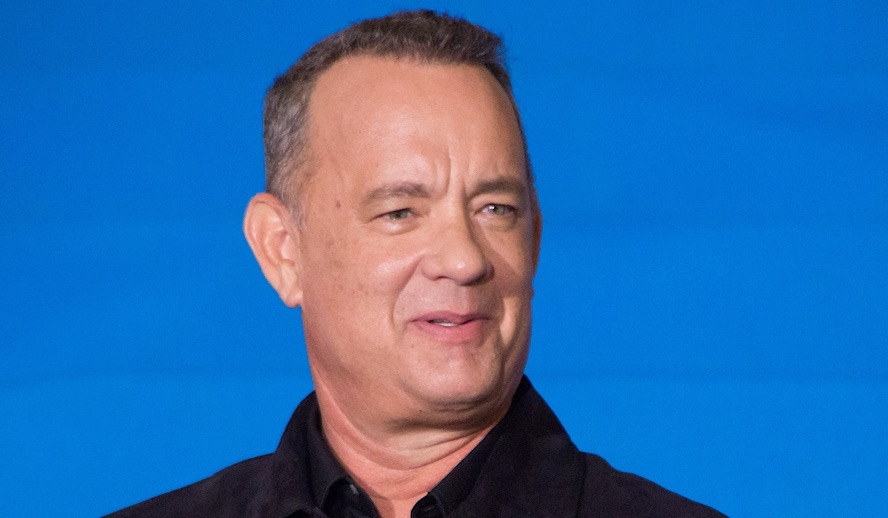 Photo: Tom Hanks at the Japan premiere of Sully, Dick Thomas Johnson/Warner Bros. 
A war captain, a cowboy, and an astronaut. He has been many things over the last forty years and I'm thankful that this icon has made a lasting impact on society that he has. That icon is Tom Hanks. The icon is also an Oscar winner, twice for Best Actor and six nominations. 
So to celebrate, I decided it was high time we look at a few of the great qualities that Hanks has displayed throughout his career, paying tribute to one of Hollywood's finest actors to ever grace the screen. 
Subscribe to Hollywood Insider's YouTube Channel, by clicking here. 
Tom Hanks is Everyman
A reason Hanks has helped resonate so well over time is his calm, generous persona that lives and breathes in many of his roles. He's the kind of man you'd want to be good friends with and he's shown that time and again, but also has stamped an image that even though his roles may be diverse, we get the likable Forrest Gump image in our brains whenever we think of him. He isn't that celebrity we all go in awe of, but rather, he is someone that we can connect to and relate with even if we never met the man. It is a remarkable gift which is why he is able to connect to so many worldwide. 
Related article: Please Sign Petition: Has Mount Everest Been Stolen? Google/Apple Must Rectify Error
His roles as goofy, loveable characters are what shot him up into stardom. Yes, he's won Oscars for more serious roles but the performances that live on today in every generation are the ones of the everyman. The guy we have probably met at some point or another. I know I‌ mentioned Forrest‌ Gump, but what about the cordial cop in Turner & Hooch which proved to us that love and relationship can be found in all, even a dog. Or when he was a 13-year-old trapped in an adult body living out his wishes in Big, did anyone else do that when stuck at home as a kid? I know I did.
Related article: Did you see the hidden messages in 'Call Me By Your Name'? Find out behind the scenes facts in the full commentary and In-depth analysis of the cinematic masterpiece
What stands apart from so many other actors' resumes is the consistent characteristic of goodness and morality laced within the fiber of each of Hank's roles. Hanks doesn't just act it, he lives it. Have you seen Hanks get in trouble or be at the center of the latest gossip column? No. Because there's nothing he does to warrant the desire for one to do so. 
Hanks lives a life that could be envied by many: one who loves and is genuine, doesn't complain, and puts others before himself. By doing so on and off the screen, he set himself apart from all other actors before and after.
Limited Time Offer – FREE Subscription to Hollywood Insider, for substance and meaningful entertainment that is free of gossip and scandal, click here
Video Version of this Article
An A-List Career
It's kind of unfair, but Hanks has always given his all and seems to come up with hit after hit. Let's take a look at his resume, shall we?
First, there's the aforementioned Big, Turner & Hooch, and Forrest Gump, all classics at varying levels. Then you've got Sleepless In Seattle, A League of Their Own, Apollo 13, the Toy Story franchise, and we could go on and on. And though I noted his many characters being laced with some moral code, that doesn't mean he never took on challenging ones that tested those codes.
Related article: 'God's Own Country' is a Must-Watch for Fans of 'Call Me By Your Name'
His performance in Philadelphia stands out as one that would have been passed up by most any other comedic actor which Hanks had become known as. As an AIDS riddled lawyer who must stand up, the performance is an impressive one that truly forced Hanks to act as he'd never acted before. A slew of war epics, biopics, period pieces, and more have followed, and no matter what Hanks touches, it's both refreshing and familiar. 
Now a lot of people may have those qualities of an everyman, but can they say they made millions with a resume that almost none can compare too as well? The number is definitely in the billions. That's what's so impressive is that Hanks has both good character and filmmaking chops in spades.
Related article: FACT-CHECKED Series: Leonardo DiCaprio and 32 Facts on the Legendary Star
Exclusive: Lion King is now a talk show host? The Launch of NEWEST ANIMATED TALK SHOW – 'The Anytime Show' with host Mister H. I. | Much needed humor and perspective 
A Life Worth Looking Up To
Tom Hanks should be what every actor strives to be. He doesn't try to be flashy, focuses on his work, and delivers performances that can be rewatched over and over again.
When we see what Hanks has accomplished, it isn't just awards, box-office sales, and the onslaught of iconic performances. It's the heart of a man who wants to make an imprint on the world for good, to set an example for everyone. You believe wholeheartedly Hanks is the kind of person who acts the same way alone and/or in front of millions of people watching. Knowing that a leader like that exists brings hope and encourages those who may be in pain. Even in light of the COVID-19 epidemic, Hanks has battled through and is now giving to ensure more will be done to fight this together. 
Related articles:  A Tribute To The Academy Awards: All Best Actor/Actress Speeches From The Beginning Of Oscars 1929-2019 | From Rami Malek, Leonardo DiCaprio To Marlon Brando & Beyond | From Olivia Colman, Meryl Streep To Bette Davis & Beyond
Related Article: Want GUARANTEED SUCCESS? Remove these ten words | Transform your life INSTANTLY
Hanks is the personification of good. He's one of the great American legends who has shown no signs of slowing down. He gives, and he gives, and he gives. Never seemingly tired of acting selflessly in an earnest manner. Hanks' roles are the epitome of Hanks' good-natured self, loving life and those in it no matter the cost.
We, at Hollywood Insider, will continue to support and cheer Tom Hanks on, and, of course, continue to be inspired by him.  
More Interesting Stories From Hollywood Insider
– Do you know the hidden messages in 'Call Me By Your Name'? Find out behind the scenes facts in the full commentary and In-depth analysis of the cinematic masterpiece
– A Tribute To The Academy Awards: All Best Actor/Actress Speeches From The Beginning Of Oscars 1929-2019 | From Rami Malek, Leonardo DiCaprio To Marlon Brando & Beyond | From Olivia Colman, Meryl Streep To Bette Davis & Beyond
– Why Queen Elizabeth II Is One Of The Greatest Monarchs | Her Majesty Queen Elizabeth II of United Queendom of Great Britain & Northern Ireland
– Compilation: All James Bond 007 Opening Sequences From 1962 Sean Connery to Daniel Craig
– In the 32nd Year Of His Career, Keanu Reeves' Face Continues To Reign After Launching Movies Earning Over $4.3 Billion In Total – "John Wick", "Toy Story 4", "Matrix", And Many More
– Want GUARANTEED SUCCESS? Remove these ten words from your vocabulary| Transform your life INSTANTLY