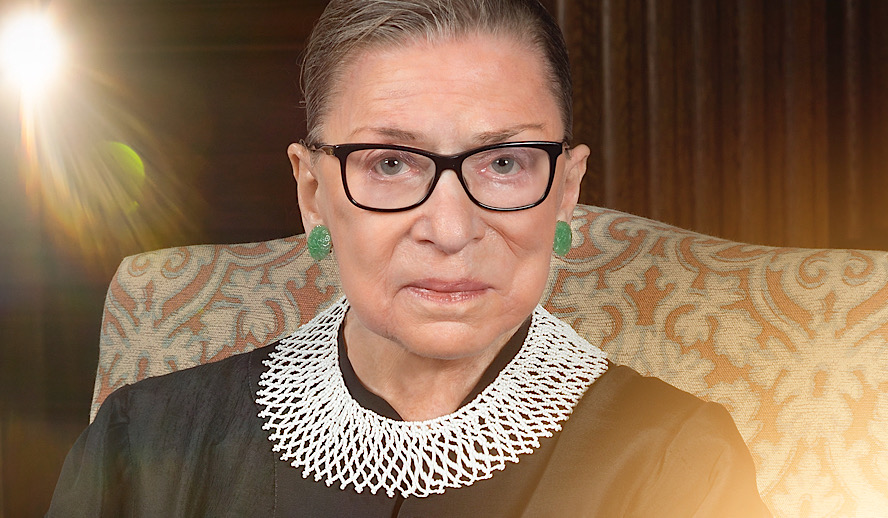 Video Version of this Article
Photo/Video: Ruth Bader Ginsburg/Hollywood Insider YouTube Channel
To any woman who has had a credit card in their name, leased or bought a property, or consented to their own medical treatment, you owe it to one woman, along with others who joined her in the fight for women's rights. I am talking about the one and only Notorious R.B.G. The legendary Ruth Bader Ginsburg.  
On September 18th, 2020, we lost the woman who opened up so many opportunities for women of today's society and beyond. As a part of Generation Z, I often have to reflect and make sure I'm not taking them for granted. Discrimination on the basis of sex doesn't weigh nearly as heavy on my life as it would've years ago. Many of my rights that I've grown accustomed to are owed to her tremendous progress in regard to the law. And although the movement for gender equality continues to be a long journey, she made many a step.
The amount of respect and graciousness I have towards Ruth Bader Ginsburg is immeasurable. I am sure I speak for many women, and others, in saying that. She was an icon in all forms of the word. As a woman, I wish I had the chance to talk to RBG, although the number of thanks I owe her could've never been expressed in words. 
Related article: 'On the Basis of Sex': The Origin Story of Ruth Bader Ginsburg, The Real-Life Superhero
Related article: Ava DuVernay's When They See Us Is Activism At Its Finest Bringing To Light The Injustices Wreaked Upon Innocent African-American Boys Due To The Law Being Infested With Systemic Prejudice
If you are to take away anything from this article, please let it be this. Ginsburg once said, "My mother told me to be a lady. And for her, that meant be your own person, be independent." Regardless of what you may be told, stand up for what you believe in, no matter how difficult it is. We are far from complete equality—but the fight does not end here. We owe it to RBG to continue her legacy.
In Her Honor, no pun intended, here are 32 Facts on Ruth Bader Ginsburg:
#1 RBG's birth name is Joan Ruth Bader.
She was born on March 15, 1933, to Celia (Amster) Bader and Nathan Bader.
#2 Ruth's mother instilled in her a passion for learning.
It's no surprise that RBG grew up to be an intelligent young woman as her mother, Celia, reinforced the importance of education to her. She often brought Ruth on trips to the library from a young age.
#3 Ruth was a baton twirler and cello player in high school. The courtroom is not the only place where her talent thrives!
Related article: MUST WATCH – Hollywood Insider's CEO Pritan Ambroase's Love Letter to Black Lives Matter – VIDEO
Subscribe to Hollywood Insider's YouTube Channel, by clicking here. 
#4 Her mother, Celia Bader, passed away the day before her high school graduation.
At the 1993 White House press conference announcing her nomination to the Supreme Court, RBG stated a tribute to her mother by saying, "My mother was the bravest, strongest person I have ever known, who was taken from me much too soon. I pray that I may be all that she would have been had she lived in an age when women could aspire and achieve and daughters are cherished as much as sons."
#5 Graduated first in her class at Cornell University.
#6 RBG just so happens to be a sorority girl! 
She was a sister of Alpha Epsilon Phi while enrolled at Cornell University for her undergraduate studies.
Related article: FACT-CHECKED Series: Leonardo DiCaprio and 32 Facts on the Legendary Star
Related article: FACT-CHECKED Series: 32 Facts on Hollywood Legend Quentin Tarantino
#7 The original reason that Ruth decided to attend law school was not for women's rights work. 
She stated it was "for personal, selfish reasons. I thought I could do a lawyer's job better than any other. I have no talent in the arts, but I do write fairly well and analyze problems clearly."
#8 Ginsburg was one of only nine women at Harvard Law School in 1956.
Ruth and her female classmates were asked by the dean why they were occupying seats that would otherwise be filled by men. This scene is portrayed in the movie "On The Basis of Sex," which outlines her life story.
#9 Ginsburg made the Harvard Law Review in 1957.
Related article: The Power of Positivity: Ikorodu Bois + Chris Hemsworth + Russo Brothers + Sam Hargrave
Limited Time Offer – FREE Subscription to Hollywood Insider – Click here to read more on Hollywood Insider's vision, values and mission statement here – Media has the responsibility to better our world – Hollywood Insider fully focuses on substance and meaningful entertainment, against gossip and scandal, by combining entertainment, education, and philanthropy. 
#10 Ruth transferred from Harvard to Columbia for her final year of law school.
She ended up transferring to be closer to her husband, Martin Ginsburg. Oh, to be law school sweethearts!
#11 Even though Ruth was first in her class, she struggled to find a job upon graduation.
After graduating from Columbia, where she was at the top of her class, RBG's job search began. Even though she proved to have a higher academic status than her male peers, few law firms at that point were opening doors to women, making it difficult to land a position.
#12 Ginsburg clerked under Judge Palmieri for two years.
After this, she was offered jobs at some law firms, but always for lesser pay than her male counterparts.
Related article: Hollywood Insider's CEO Pritan Ambroase: "The Importance of Venice Film Festival as the Protector of Cinema"
Related article: Live Updates: List of Successes From Black Lives Matter Protests!
#13 Bader taught at Rutgers University Law School and then at Columbia University.
#14 While teaching at Columbia, she became their first female tenured professor.
#15 Ruth had two children with her husband, Martin Ginsburg. One daughter was named Jane C. Ginsburg and one boy named James Steven Ginsburg.
RBG's son, James, founded Cedille Records in 1989. And her daughter, Jane, is now a part of the faculty at Columbia Law School and even served on the Harvard Law review, following in her mother's footsteps.
Related article: Do you know the hidden messages in 'Call Me By Your Name'? Find out behind the scenes facts in the full commentary and In-depth analysis of the cinematic masterpiece
Related article: 'God's Own Country' is a Must Watch for Fans of 'Call Me By Your Name'
#16 When Martin Ginsburg, Ruth's husband, contracted testicular cancer, RBG attended Martin's classes to take notes for him in classes all while she continued her own law studies.
#17 Ginsburg joined the faculty of Rutgers Law School in 1963. 
When she discovered that her salary was lower than that of her male colleagues, she joined an equal pay campaign with other women teaching at the university. They ended up gaining substantial increases in pay. She also experienced gender discrimination while a part of the faculty at Rutgers, even going so far as to hide her pregnancy.
#18 In 1972, Ginsburg founded the ACLU Women's Rights Project.
In this position, she led the fight against gender discrimination and successfully argued six landmark cases before the U.S. Supreme Court.
Related article: Want GUARANTEED SUCCESS? Remove these ten NORMAL & CRUEL words | Transform your life INSTANTLY
Related article: A Tribute To The Academy Awards: All Best Actor/Actress Speeches From The Beginning Of Oscars 1929-2019 | From Rami Malek, Leonardo DiCaprio To Denzel Washington, Halle Berry & Beyond | From Olivia Colman, Meryl Streep To Bette Davis & Beyond
#19 Ginsburg accepted Jimmy Carter's appointment to the U.S. Court of Appeals for the District of Columbia in 1980.
#20 In 1996, Ginsburg wrote the Supreme Court's landmark decision in the United States v. Virginia. It held that the state-supported Virginia Military Institute could not refuse to admit women.
#21 Ginsburg was the second woman to serve on the Supreme Court.
Before RBG was appointed, there was only one bathroom on-site—for men. It's crazy to think that's what it took for a women's bathroom to be built, even with Sandra Day O'Connor there prior!
Related article: FACT-CHECKED Series: Armie Hammer and 32 Facts About Our Mega-Star
Related article: FACT-CHECKED Series: Timothée Chalamet and 32 Things About This Extraordinary Superstar
#22 In 1999, Ginsburg won the American Bar Association's Thurgood Marshall Award.
The award was given in recognition of her development and advancement of gender equality law.
#23 On October 5, 2002, Ruth was inducted into the National Women's Hall of Fame. Well deserved to say the least!
#24 Ginsburg worked with Obama to sign his very first piece of legislation.
This was the Lilly Ledbetter Fair Pay Act of 2009 which bolstered worker protections against pay discrimination. A copy proudly hung in her office.
Related article: River Phoenix: 32 Facts on the Phenomenal Hollywood Icon & Legendary Superstar | A Tribute
Related article: Julia Roberts: 32 Facts On Hollywood's Sweetheart with A Million Dollar Smile
#25 In 2013, at 80 years old, RBG had already served 20 years and was the oldest member of the current U.S. Supreme Court.
#26 When Ruth was 82 years old, she was often asked, even pressed, about when she would retire. 
Her response was, "When I forget the names of cases that I once could recite at the drop of a hat, I will know." 
#27 RBG was an icon in the fashion world too. 
She wore a designated dissent necklace from Banana Republic, made of scalloped glass beads, and favored Ferragamo heels and MZ Wallace bags.
Related article: The Masters of Cinema Archives: Hollywood Insider Pays Tribute to 'La Vie En Rose', Exclusive Interview with Director Olivier Dahan
Related article: Greta Gerwig: A Creative Force of Nature, Paving a Path for Women in Cinema
#28 Until the 2018 term, Ginsburg had not missed a day of oral arguments.
This even included when she underwent chemotherapy for pancreatic cancer, after surgery for colon cancer, and the day her husband, Martin Ginsburg, passed away.
#29 Ginsburg was selected as this year's recipient of the National Constitution Center's Liberty Medal "for her efforts to advance liberty and equality for all."
#30 RBG was into her personal fitness.
Up until her passing, Ginsburg worked with a personal trainer in the Supreme Court's exercise room, and for many years could lift more than both Justices Breyer and Kagan. She did 20 push-ups a day—more than I can do at the age of 20! 
Related article: Why Queen Elizabeth II Is One Of The Greatest Monarchs | Her Majesty Queen Elizabeth II of United Queendom of Great Britain & Northern Ireland (Video Insight)
Related article: Oprah Winfrey: 32 Facts on the Queen of Hollywood and Most Inspiring Media Mogul
#31 RBG was a huge fan of Opera. 
She stated, "When I am at an Opera, I get totally carried away. I don't think about the cases coming up next week or the briefs that I'm in the middle of." She has even starred as an extra in two Washington Opera productions, once in a powdered wig and full costume and once as herself. She said that Mozart, Verdi, and Puccini are her three favorite opera composers.
#32 On September 18, 2020, Ruth Bader Ginsburg lost her battle with cancer. She is gone but NEVER forgotten.
The world lost an icon but we will remember her for eternity. Rest in power, RBG.
We, at Hollywood Insider, will forever cherish the powerful change and light that Ruth brought to this world. The respect we have for her is boundless. Not only our country—but the entire world—is a much better place due to her passion and commitment. What better way to finish this article than with an inspirational quote from the Notorious R.B.G. "Fight for the things that you care about, but do it in a way that will lead others to joining you." We will continue to highlight her wholehearted dedication to expanding women's rights AND continue fighting for change to pay tribute and make her proud.
An excerpt from the love letter: Hollywood Insider's CEO/editor-in-chief Pritan Ambroase affirms, "Hollywood Insider fully supports the much-needed Black Lives Matter movement. We are actively, physically and digitally a part of this global movement. We will continue reporting on this major issue of police brutality and legal murders of Black people to hold the system accountable. We will continue reporting on this major issue with kindness and respect to all Black people, as each and every one of them are seen and heard. Just a reminder, that the Black Lives Matter movement is about more than just police brutality and extends into banking, housing, education, medical, infrastructure, etc. We have the space and time for all your stories. We believe in peaceful/non-violent protests and I would like to request the rest of media to focus on 95% of the protests that are peaceful and working effectively with positive changes happening daily. Media has a responsibility to better the world and Hollywood Insider will continue to do so."
Vote with a conscience – Register to Vote – Your vote saves lives and ends systemic racism
– Do you know the hidden messages in 'Call Me By Your Name'? Find out behind the scenes facts in the full commentary and In-depth analysis of the cinematic masterpiece
– A Tribute To The Academy Awards: All Best Actor/Actress Speeches From The Beginning Of Oscars 1929-2019 | From Rami Malek, Leonardo DiCaprio To Denzel Washington, Halle Berry & Beyond | From Olivia Colman, Meryl Streep To Bette Davis & Beyond
– In the 32nd Year Of His Career, Keanu Reeves' Face Continues To Reign After Launching Movies Earning Over $4.3 Billion In Total – "John Wick", "Toy Story 4", "Matrix", And Many More
Ruth Bader Ginsburg education, Ruth Bader Ginsburg young, Ruth Bader Ginsburg quotes, Ruth Bader Ginsburg funeral, Ruth Bader Ginsburg age, Ruth Bader Ginsburg daughter, Ruth Bader Ginsburg husband, Ruth Bader Ginsburg net worth, Ruth Bader Ginsburg accomplishments, Ruth Bader Ginsburg movie, Ruth Bader Ginsburg documentary, Ruth Bader Ginsburg, Ruth Bader Ginsburg, Ruth Bader Ginsburg, Ruth Bader Ginsburg, Ruth Bader Ginsburg, Ruth Bader Ginsburg, Ruth Bader Ginsburg, Ruth Bader Ginsburg, Ruth Bader Ginsburg, Ruth Bader Ginsburg, Ruth Bader Ginsburg, Ruth Bader Ginsburg, Ruth Bader Ginsburg, Ruth Bader Ginsburg, Ruth Bader Ginsburg, Ruth Bader Ginsburg, Ruth Bader Ginsburg, Ruth Bader Ginsburg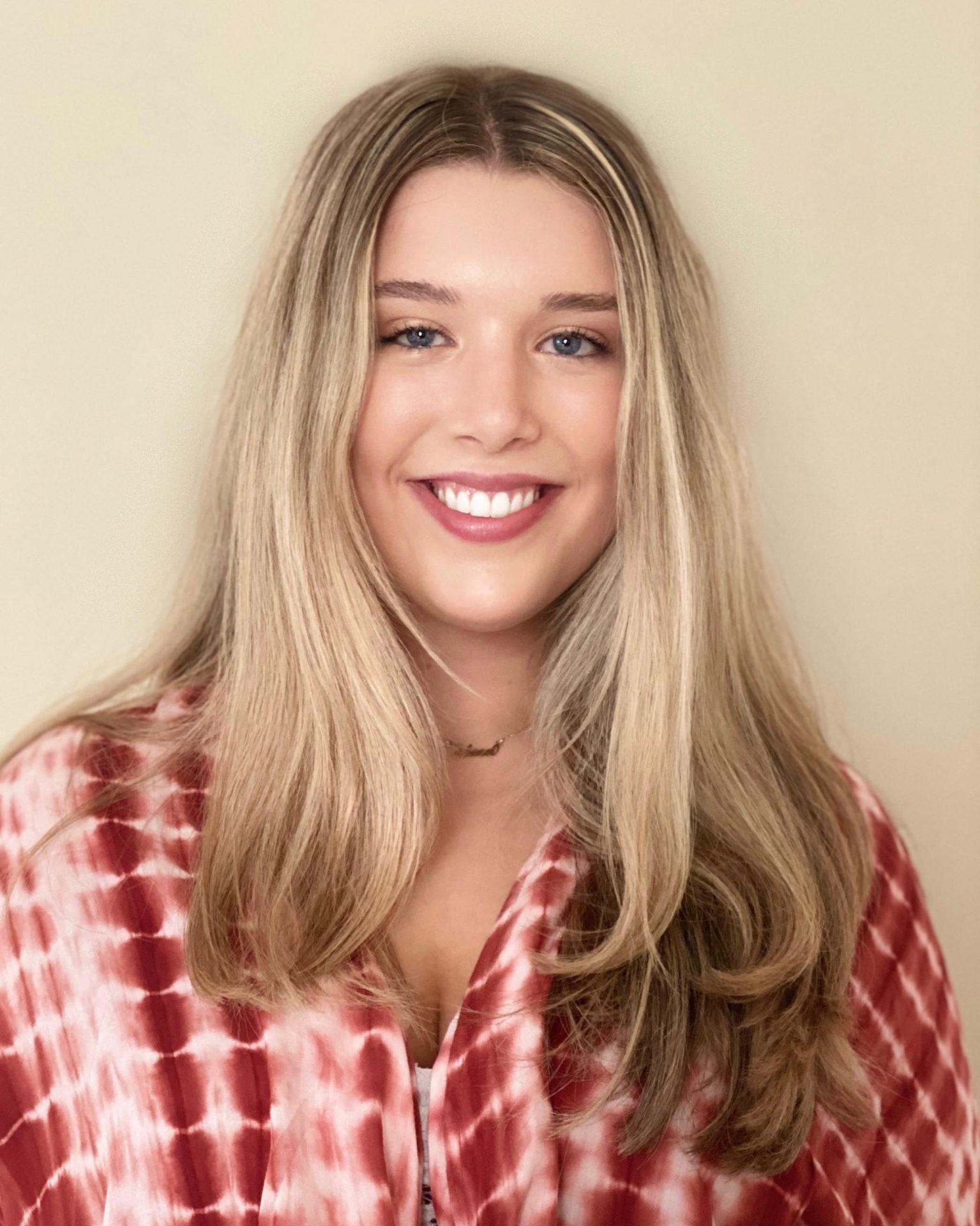 Eileen Shortall is a writer with a passion for all things entertainment. From a young age, Eileen has been immersed in the arts, and believes it's truly molded her into the person she is today. She strives to share all forms of art, from television to Broadway, and how they continue to shape society. As an avid film lover, she enjoys analyzing directors' choices within their work and each of their scenes. She aims to vocalize the positive attributes of pop culture and entertainment, as well as her values and morals which align with everything Hollywood Insider stands for.