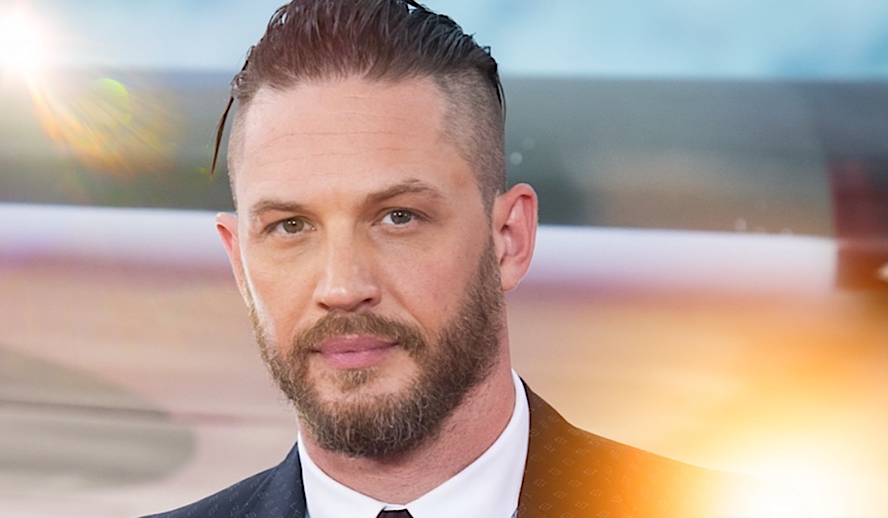 Video Version of this Article
Photo/Video: Tom Hardy/Hollywood Insider YouTube Channel
Edward Thomas Hardy, more well-known as Tom Hardy, is an extremely prolific actor from London. Since his first film role in Ridley Scott's Black Hawk Down, Hardy has garnered a reputation as a skilled and versatile actor. He is also known for his charity work, serving as an ambassador for the Prince's Trust, and in 2018 he was appointed as a Commander of the Order of the British Empire (CBE) for his services to drama. His latest role saw Hardy portray elderly crime boss Al Capone in Josh Trank's Capone, which released on-demand on May 12th.
Many of Tom Hardy's most prominent roles involve the use of facial prosthetic or masks, and Hardy excels at communicating emotion and humanity through these physical barriers. His large build and commitment to physicality also means that many of his roles are paragons of masculinity, but his incredible acting talent allows these roles to also portray vulnerability and emotion. These are only a few of the many, many roles which Hardy was able to skillfully inhabit over his career:
Related article: MUST WATCH – Hollywood Insider's CEO Pritan Ambroase's Love Letter to Black Lives Matter – VIDEO
'Star Trek: Nemesis'
While Black Hawk Down was Hardy's first film role, Stuart Baird's Star Trek: Nemesis is the film that garnered him much of his early recognition. The tenth film in the Star Trek film series, Nemesis sees Hardy appear as the antagonistic Shinzon. While the film wasn't universally praised, Hardy's performance was highly praised as a sympathetic villain. 
In the film the character of Shinzon is revealed to be a clone of protagonist Jean-Luc Picard, portrayed by Patrick Stewart. In order to create a strong resemblance between Hardy and Stewart, make-up and prosthetic were used during filming. Latex prosthetic covered Hardy's nose and chin, and a fake scar was used to make his lips appear closer in size to Stewart's. 
Related article: The Power of Positivity: Ikorodu Bois + Chris Hemsworth + Russo Brothers + Sam Hargrave
Limited Time Offer – FREE Subscription to Hollywood Insider, independent media network for substance and meaningful entertainment that is free of gossip and scandal, factual news on culture, click here
'Bronson'
Bronson, a 2008 crime biopic directed by Nicolas Winding Refn, tells the true story of Britain's most violent prisoner. Charles Arthur Salvador, nicknamed Charles Bronson after the American actor, was a petty criminal who made a name for himself by violently confronting prison guards in various psychiatric hospitals.  
Hardy's portrayal of Bronson involved both a physical and emotional transformation. He was able to embody Bronson's explosive personality through phone conversations and meetings with the real man. He also bulked up considerably to play the brawler, gaining a total of 35 pounds in both fat and muscle. Bronson was apparently so impressed by Hardy's transformation that he cut off his iconic mustache and mailed it to Hardy as a gift. 
'Mad Max: Fury Road'
Often ranked as one of the best films of 2015, and one of the best action films of the last decade, George Miller's Mad Max: Fury Road is a post-apocalyptic car chase through the ruins of a dead Earth. Tribes of survivors fight over resources, and a class division separates the powerful from the helpless. 
Related article: Analyzing 'Mad Max: Fury Road' – All Hail Charlize Theron's Imperator
Related article: A Tribute to Charlize Theron: Her Career, Best Roles & Transformations
Tom Hardy stars as Max Rockatansky, taking over Mel Gibson's role from the original Mad Max trilogy, alongside Charlize Theron as the heroic Imperator Furiosa. The film's massive success, and the process of filming it, has apparently left Hardy "irrevocably changed". He explained to the New York Times that the high speed of production was overwhelming, and that he had never experienced such an intense shoot. Hardy famously apologized to Miller for not understanding his vision for the film in a speech at the 2015 Cannes Film Festival. 
'Legend' 
Brian Helgeland's 2015 crime biopic Legend saw Hardy take on a very unique role. Based on the book The Profession of Violence: The Rise and Fall of the Kray Twins by John Pearson, the film tells the true story of tw criminals, Ronald and Reginald Kray, who terrorized London in the 1960s. 
Rather than stepping into one pair of shoes for this film, Hardy had to inhabit two, as he portrayed both of the Kray twins. This effect was achieved through the use of many practical, and some impractical, effects. Reverse shots were used during dialogue-heavy scenes, so that only one Kray brother is on screen at a time. A body double who strongly resembles Hardy, Jacob Tomuri, was also used when the brothers' faces weren't shown clearly in a shot. Still, for scenes where both twins appear on screen at the same time Hardy would have to film twice: once as Reggie, and once as Ronnie. For a fight scene between the two brothers Hardy even had to take a beating twice, once for each twin. The man himself told Entertainment Weekly that "the Krays is the hardest thing I've ever done, technically." 
Related article: FACT-CHECKED Series: Leonardo DiCaprio and 32 Facts on the Legendary Star
Related article: A Tribute To The Academy Awards: All Best Actor/Actress Speeches From The Beginning Of Oscars 1929-2019 | From Rami Malek, Leonardo DiCaprio To Marlon Brando & Beyond | From Olivia Colman, Meryl Streep To Bette Davis & Beyond
'The Revenant' – Tom Hardy's First Oscar Nomination
Tom Hardy's only Academy Award nomination thus far was for Best Supporting Actor in 2015's The Revenant. Directed by Alejandro González Iñárritu and starring Leonardo DiCaprio, The Revenant is based on the story of Hugh Glass, an American frontiersman who was mauled by a grizzly bear and left for dead. Hardy plays an antagonistic fellow frontiersman and trapper named John Fitzgerald. 
Shooting the film was apparently a fantastic experience for Hardy, despite the shoot being, "about endurance, and things changing at the last minute because of weather or location." While he didn't feel the need to use method-acting techniques, Hardy prepared for the role by following his instincts and becoming familiar with the tools that a frontiersman would use. Hardy is also apparently afraid of horses, which would make it difficult to star in a film where horses are so prominently used. However, he was able to adjust, as he told Variety, "I wouldn't tell you I ride horses. It's something I've got to learn."
'The Dark Knight Rises'
Perhaps Tom Hardy's most well-known role, Christopher Nolan's The Dark Knight Rises placed Hardy in the role of the villainous Bane to round out the Dark Knight Trilogy. Standing in opposition of Christian Bale's Bruce Wayne/Batman, Hardy brought an intense and terrifying performance to end Nolan's Batman story. 
Related article: Every Christopher Nolan Film Ranked from Good to Best, Director of the Most-Anticipated Film 'Tenet'
Subscribe to Hollywood Insider's YouTube Channel, by clicking here. 
In order to portray the physically dominating supervillain, who famously defeats Batman and breaks his back over his knee, Hardy gained more than thirty pounds of pure muscle. However, perhaps even more painful than the weight gain was the mask that Hardy had to wear to portray Bane. Hardy told Vanity Fair that he was glad to wear the claustrophobic mask, because it gave him, "something to moan about, legitimately."
'Dunkirk'
As a follow-up to The Dark Knight Rises, Christopher Nolan's 2017 war film Dunkirk once again features Tom Hardy in a nearly full face mask. Dunkirk focuses on the evacuation of Allied soldiers from Dunkirk, France, during World War II. The film uses very little dialogue and a cast composed mostly of young and relatively unknown actors such as Fionn Whitehead, Tom Glynn-Carney and Harry Styles. 
Tom Hardy appears in the film as a Supermarine Spitfire pilot named Farrier, whose face is covered for a majority of the film. Nolan reportedly begged Hardy to take the role of Farrier, due to Hardy's ability to, "pull the audience into the moment in an amazing way even with most of his face covered." The performance was highly praised for creating a like-able and relatable character without the use of major facial expressions.  
Related article: A24 Films: Hollywood Insider's Tribute to The Most Exciting Studio's Exquisite Menu
Related article: Good Cop Stephen Mader Fired For REFUSING to Shoot A Black Person
'Capone'
Hardy's newest release, Josh Trank's Capone, features yet another shocking transformation from Hardy. The biopic focuses on the later years of crime boss Al Capone's life, as he suffers from dementia in his home in Palm Island, Florida. The production utilized extensive make-up and hair prosthetic to transform Hardy into the aging gangster, and Hardy also put on weight in order to better resemble Capone. 
From Star Trek to Batman, Tom Hardy has appeared in a number of big-budget franchise films. He has also shown up to tell smaller, more intimate stories in movies such as Bronson or Capone. However, no matter the film, Tom Hardy can always be expected to pour his heart and soul out in order to truly embody a role. 
We, at Hollywood Insider, will continue to cheer Tom Hardy onwards and upwards, as we celebrate him as the star, actor and human being he is. We admire you Tom Hardy. And when that time comes for you to hold your well-deserved Oscar for Best Actor, we will be cheering with aplomb.
Click here to read Hollywood Insider's CEO Pritan Ambroase's love letter to Black Lives Matter, in which he tackles more than just police reform, press freedom and more – click here.
An excerpt from the love letter: Hollywood Insider's CEO/editor-in-chief Pritan Ambroase affirms, "Hollywood Insider fully supports the much-needed Black Lives Matter movement. We are actively, physically and digitally a part of this global movement. We will continue reporting on this major issue of police brutality and legal murders of Black people to hold the system accountable. We will continue reporting on this major issue with kindness and respect to all Black people, as each and every one of them are seen and heard. Just a reminder, that the Black Lives Matter movement is about more than just police brutality and extends into banking, housing, education, medical, infrastructure, etc. We have the space and time for all your stories. We believe in peaceful/non-violent protests and I would like to request the rest of media to focus on 95% of the protests that are peaceful and working effectively with positive changes happening daily. Media has a responsibility to better the world and Hollywood Insider will continue to do so."
Vote with a conscience – Register to Vote – Your vote saves lives and ends systemic racism
Ways to support Black Lives Matter Movement to end systemic racism
– Do you know the hidden messages in 'Call Me By Your Name'? Find out behind the scenes facts in the full commentary and In-depth analysis of the cinematic masterpiece
– A Tribute To The Academy Awards: All Best Actor/Actress Speeches From The Beginning Of Oscars 1929-2019 | From Rami Malek, Leonardo DiCaprio To Denzel Washington, Halle Berry & Beyond | From Olivia Colman, Meryl Streep To Bette Davis & Beyond
– In the 32nd Year Of His Career, Keanu Reeves' Face Continues To Reign After Launching Movies Earning Over $4.3 Billion In Total – "John Wick", "Toy Story 4", "Matrix", And Many More
Tom Hardy, Tom Hardy, Tom Hardy, Tom Hardy, Tom Hardy, Tom Hardy, Tom Hardy, Tom Hardy, Tom Hardy, Tom Hardy, Tom Hardy, Tom Hardy, Tom Hardy, Tom Hardy, Tom Hardy, Tom Hardy, Tom Hardy, Tom Hardy, Tom Hardy, Tom Hardy, Tom Hardy, Tom Hardy, Tom Hardy, Tom Hardy,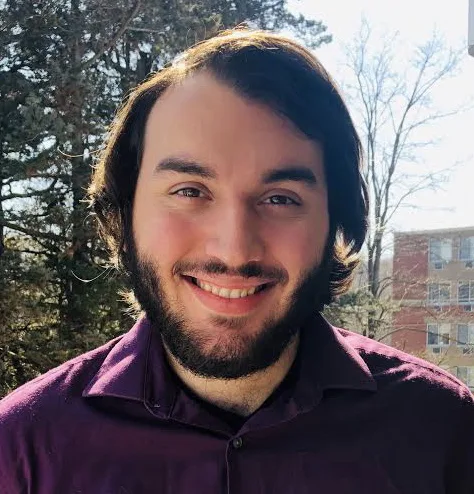 Thomas McNulty believes in thorough research and ethical journalism with a keen awareness of Hollywood trends and news. Thomas likes to look at the bigger picture of where the industry is heading with all forms of entertainment, including movies, TV shows, books, video games and live entertainment that are forms of art and should be treated as such. By drawing connections between these various pieces of entertainment, we are able to come closer to understanding society as a whole. Thomas believes in writing for a publication that promotes ethics and morality and that is why he has chosen Hollywood Insider as the right platform to advocate for positive entertainment.