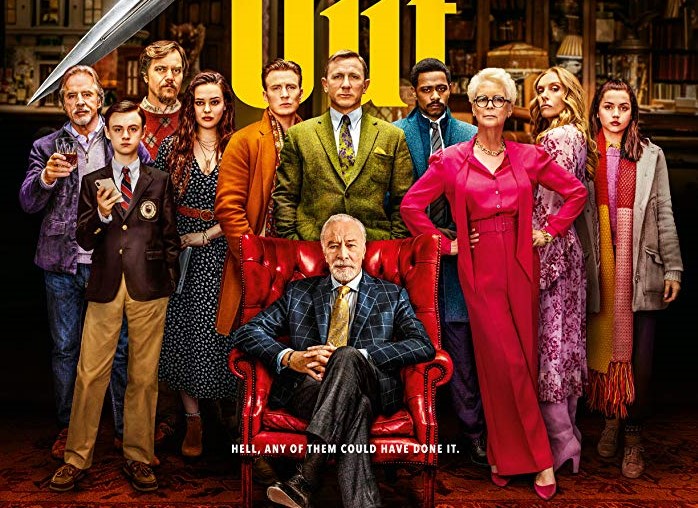 Photo: 'Knives Out'/Lionsgate
Breaking bread with extended family members can be dreadful for some. Much to our dismay, acrimonious holiday dinners are quickly approaching. Knives Out, Lionsgate's murder mystery cut to the top of the Thanksgiving box office, earning $70 million globally during its debut weekend. The all-star ensemble drew viewers to the theaters, with or without their beloved extended family members. After the death of wealthy patriarch Harlan Thrombey, a highly dysfunctional family finds themselves in the midst of a modern-day whodunit. As predicted, each heir to Thrombey's wealth becomes a prime suspect in his demise. While each member of the maladjusted family has a motive for wishing the famous author harm, each player in this revamped version of Clue is cross-examined. Cue Detective Benoit Blanc (Daniel Craig), who's suave finesse shines in this blockbuster hit. 
A Cinematic Conundrum
Unfolding like a labyrinthine murder mystery, writer and director Rian Johnson developed this film as an homage to the Agatha Christie novels he enjoyed as a child. Keeping true to the whodunnits of yesteryear, the beginning scenes hold clues that aren't interpreted as such upon first glance. Creaky stairs, trick windows, and a crown of knives set the ambiance of the Clue-esque mansion where the mystery unfolds. Is it ironic that the deceased was a crime novelist? Did he plan his own demise to bring his novels into the realm of reality, complete with his family as key suspects? The clues to the heinous crime are weaved throughout this two-hour inconspicuous riddle. It is up to viewers to crack the secrets while eagerly watching the mystery unfold. 
Video: 'Behind The Scenes' and 'Rendezvous At Premiere' of 'Knives Out'/Hollywood Insider YouTube Channel
Casting an ensemble is like experimenting with baking; blending ingredients and flavors until they create a harmonious, deliciously pleasing product. Mixed together in congruent measurements, while complementing the nuances of each offering, this all-star cast combines the perfect serving of sarcasm, wit, and good old acting chops. The end result can be sliced with a knife as sharp as Detective Blanc's investigative tact. Aside from Daniel Craig, Knives Out features a cast of established players; Chris Evans, Jamie Lee Curtis, Don Johnson, Toni Collette, Christopher Plummer, and other notable faces support this intriguing serving of a modern-day Clue. Rian Johnson cooked this pie to perfection, serving a crowd-pleaser sure to be remembered. 
Shining Box Office Reception Causes a Knife-Edge Effect
Earning $70 million early in its run, Knives Out has nearly doubled its $40 million budget. The film's blatant popularity proves it will likely earn upwards of $200 million at the box office during its tenure in theaters. Fans of the film will be delighted to hear, as Rian Johnson stated, "I had such a great time working with Daniel Craig and I had so much fun doing this on every level, from writing it to making it… It's just coming up with a whole new mystery, a whole new location, all new cast, whole new mechanics of the appeal of a mystery and everything. It'd be a blast." Fingers crossed, Knives Out will spawn a resurgence of thrilling, modern murder mysteries, breathing new life into the genre and entertaining audiences for years to come. Sherlock Holmes said it best, "The game is afoot." Knives Out is in theaters now.
By Raquel Kokkoros
More Interesting Stories From Hollywood Insider
– Watch: Reaction From Stars on 'Knives Out' & Premiere With Chris Evans, Daniel Craig, Jamie Lee Curtis, Director Rian Johnson & Others
– Life Lessons From Joaquin Phoenix's 'Joker': The Clown Prince Of Crime – Isn't It Time To Remove Stigma From Mental Health Issues?
– The Name Is Bond….. Female Bond? Could Daniel Craig's Successor Be Priyanka Chopra, Emilia Clarke Or Lashana Lynch After 'No Time To Die'?
– Why Queen Elizabeth II Is One Of The Greatest Monarchs | Her Majesty Queen Elizabeth II Of United Queendom Of Great Britain & Northern Ireland
– A Tribute To The Academy Awards: All Best Actor/Actress Speeches From The Beginning Of Oscars 1929-2019 | From Rami Malek, Leonardo DiCaprio To Marlon Brando & Beyond | From Olivia Colman, Meryl Streep To Bette Davis & Beyond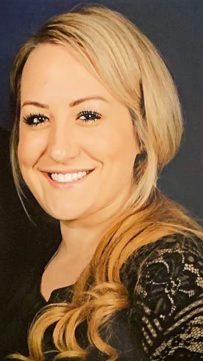 Raquel Kokkoros is currently a writer for Hollywood Insider. Enchanted by the illustriousness of cinema, Raquel is proud to contribute to a team that prioritizes quality journalism and respect for the entertainment business being utilized as a tool to better the world. Raquel believes in emphasizing elements of film and television that deserve an unbiased platform. Proud to provide an optimistic stage for the diverse offerings of Hollywood, Raquel enjoys writing from a fair, understanding, and truthful perspective –  a philosophy that embodies the ethos of Hollywood Insider.