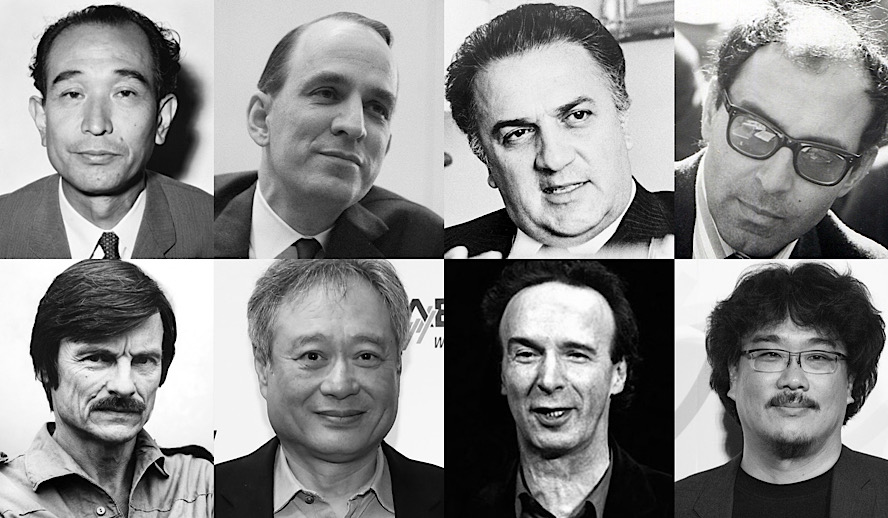 Photo: A Tribute to Great International Film Directors
As we get ready for the prestigious Venice Film Festival 2020, we present Hollywood Insider's Hidden Gems series which is a tribute to great international film directors and their films across the one-inch barrier of subtitles. Many foreign/international films do not get the exposure they frequently deserve because they often lack commercial appeal outside their country of origin. Instead, many of them get remade for English audiences. While this can help get the story out to the masses who would not have typically come across the film, a lot of what made the original film special can be lost in the remake. The purpose of this article is to bring attention to these hidden gems. 
Foreign films have a storied history of impacting Hollywood. German Expressionism, Italian Neorealism, and French New Wave were major movements that influenced films and filmmakers across the globe. The quintessential American genres of film noir, classic Hollywood cinema, and New Hollywood movements have their roots in these foreign movements. 
Related article: MUST WATCH – Hollywood Insider's CEO Pritan Ambroase's Love Letter to Black Lives Matter – VIDEO
Foreign films have their own titular category at the Oscars, Best Foreign Film (recently re-named Best International Film), but it is rare for one to be nominated for Best Picture. Bong Joon-ho's remarkable film Parasite, however, made history this year by being  the first foreign film to win Best Picture at the Oscars. This was an immense moment for foreign cinema and one that helped highlight the outstanding quality of foreign films. Parasite's success shows that there is both interest and potential for foreign films to succeed at the domestic box office. While this bodes well for the future of foreign filmmaking, it cannot be ignored that there is already a deep library of films and filmmakers to be discovered and admired. 
Great International Film Directors
Many great international directors deserved to be recognized for their contributions to film, and the list below aims to bring attention to these great filmmakers and some of their best films. Not everyone will agree with this list and many will question why a certain director was perhaps left off of it, but the intention is for this to be an introduction. The list is not exhaustive, but hopefully it will give people a useful starting point and provide  those interested the opportunity to delve further into the rich history of foreign filmmakers.
Ingmar Bergman was born in Uppsala, Sweden, on July 14th, 1918. He is chiefly known for his fragmented narrative style and versatile camerawork. Credited with over 70 films and 9 Oscar nominations, Bergman's great films include The Seventh Seal, Wild Strawberries, Fanny and Alexander, and Persona. Martin Scorsese once commented about the director's influence, "If you were alive in the 50s and the 60s and of a certain age, a teenager on your way to becoming an adult, and you wanted to make movies, I don't see how you couldn't be influenced by Bergman… It's impossible to overestimate the effect that those films had on people." 
Related article: The Power of Positivity: Ikorodu Bois + Chris Hemsworth + Russo Brothers + Sam Hargrave
Limited Time Offer – FREE Subscription to Hollywood Insider, independent media network for substance and meaningful entertainment that is free of gossip and scandal, factual news on culture, click here
Federico Fellini was born in Rimini, Italy, on January 20th, 1920. His early career was influenced by the Neorealist movement and he quickly developed a unique style that superimposed dreamlike imagery upon normal situations. Fellini is credited with over 50 films and was nominated for 12 Oscars. His  greatest films include 8 1/2, La Strada, Nights of Cabiria, and Amarcord.
Akira Kurosawa was born in Tokyo, Japan, on March 23rd, 1910. His impressive body of work covers over 80 credits. Kurosawa was only nominated for one Oscar, but in 1990 he was the Honorary Award recipient for cinematic accomplishments that have inspired, delighted, enriched and entertained worldwide audiences and influenced filmmakers throughout the world. Many filmmakers, including Fellini and Bergman, praised Kurosawa and his contributions to film. Kurosawa's list of many great films includes Ran, The Hidden Fortress, Seven Samurai, and Yojimbo.
Related article: Must-Watch: 'I Am Jonas' Is The French Romantic Drama That Forces You To Feel
Related Article: Want GUARANTEED SUCCESS? Remove these ten NORMAL & CRUEL words | Transform your life INSTANTLY 
Andrei Tarkovsky was born in Zavrazhe, USSR, on April 4th, 1932. He is credited with just over ten movies, but Tarkovsky's influence on film is renowned. While he was not recognized at the Oscars, Tarkovsky was awarded a BAFTA for Best Foreign Language Film for The Sacrifice and was nominated twice for the Palme d'Or. In addition to The Sacrifice, Tarkovsky's list of great films includes Stalker, The Mirror, and Solaris. 
Jean-Luc Godard was born in Paris, France, on December 3rd, 1930. Godard came into prominence during the 1950's and 60's within the French New Wave movement. Godard has never been nominated for an Oscar; however, he has been nominated for the Palme d'Or several times and was the Honorary Award recipient at the 2011 Oscars for 'passion, for confrontation, for a new kind of cinema.' His list of great films includes Breathless, Contempt, Vivre Sa Vie, and Masculine Feminine. 
These prominent filmmakers made indelible marks on the history of film and have been praised by many of the great contemporary filmmakers. There are many more that fall into those two categories, and below will be a list that includes more of the great filmmakers from around the globe. Undoubtedly some will be missing, but hopefully this will, at the very least, stimulate  increased discussion around the topic of foreign filmmakers and their films.
Related article: An Analytical Guide To Yorgos Lanthimos' Early Films: Low On Intimacy, High On Violence
Related article: Hollywood Insider's CEO Pritan Ambroase on Marion Cotillard, Hanks, Religion & Uber drivers-Part 2/3
Here are more great international film directors:
Michael Haneke, Wong Kar-wai, Guillermo del Toro, Bong Joon Ho, Charlie Chaplin, Roberto Benigni, Ang Lee, Lars von Trier, Mani Ratnam, Jean Renoir, Walter Salles, Fritz Lang, Sanjay Leela Bhansali, Pedro Almodovar, Sergio Leone, and Wolfgang Petersen. 
Great International Films
While there are many great foreign filmmakers, there are also many great foreign films that could fall under the category of  "one-hit wonders." The following list is not meant to diminish the filmmakers' career behind these films, but is here to highlight movies that readers might not come across otherwise. The directors will be included so readers can peruse what else they have to offer or to keep an eye out for more to come.
Related article: Hollywood Insider's CEO Pritan Ambroase: Exclusive Appearances at Venice Film Festival
Click here to read more on Hollywood Insider's vision, values and mission statement here – Media has the responsibility to better our world – Hollywood Insider fully focuses on substance and meaningful entertainment, against gossip and scandal, by combining entertainment, education, and philanthropy. 
Amélie (Jean-Pierre Jeunet) France/Germany
Amélie is an innocent and mischievous girl in Paris with her own sense of justice. She decides to help those around her and, along the way, discovers love.
Close-Up (Abbas Kiarostami) Iran
The true story of Hossain Sabzian, who impersonated the director Mohsen Makhmalbaf to convince a family they would star in his so-called new film.
City of God (Fernando Meirelles, Katia Lund) Brazil
In the slums of Rio, two kids' paths diverge as one struggles to become a photographer and the other a kingpin.
Related article: Must Watch – 'Super Deluxe': An Oscar-Worthy Foreign Film With A Powerful Message
Related article: EXCLUSIVE: Ayushmann Khurrana Interview – India's Tom Hanks Is Transforming Bollywood And Indian Society While Destroying Toxic Masculinity
4 Months, 3 Weeks and 2 Days (Cristian Mungiu) Romania
A woman assists her friend in arranging an illegal abortion in 1980s Romania.
Cinema Paradiso (Giuseppe Tornatore) Italy
A filmmaker recalls his childhood during which he fell in love with movies as he helped out at the cinema of his village by forming a deep friendship with the cinema's projectionist. 
Related article: A Tribute To Sushant Singh Rajput + Posthumous Film's Review: 'Dil Bechara'
Again, there is truly an abundance of great foreign films. It is hard to create a list that  represents them all. These were listed in no particular order and are there to whet your appetite to the possibilities of indulging in what other countries have to offer in terms of cinema. A few more worth mentioning are The Lives of Others, Spirited Away, Cleo From 5 to 7, The 400 Blows, and Tokyo Story. 
This list could go on and on. Hopefully, the information provided will give readers a starting point to test the waters or experience new depths. There are many beautiful stories in film, and many of them come from countries you may not have discovered before. With Parasite's recent success, foreign films have now been showcased as having the potential to be the best of the best. Whether you are well versed in foreign films or not, hopefully you will search out more of the amazing stories that they have to offer.
By Drew Ross
Click here to read Hollywood Insider's CEO Pritan Ambroase's love letter to Black Lives Matter, in which he tackles more than just police reform, press freedom and more – click here.
An excerpt from the love letter: Hollywood Insider's CEO/editor-in-chief Pritan Ambroase affirms, "Hollywood Insider fully supports the much-needed Black Lives Matter movement. We are actively, physically and digitally a part of this global movement. We will continue reporting on this major issue of police brutality and legal murders of Black people to hold the system accountable. We will continue reporting on this major issue with kindness and respect to all Black people, as each and every one of them are seen and heard. Just a reminder, that the Black Lives Matter movement is about more than just police brutality and extends into banking, housing, education, medical, infrastructure, etc. We have the space and time for all your stories. We believe in peaceful/non-violent protests and I would like to request the rest of media to focus on 95% of the protests that are peaceful and working effectively with positive changes happening daily. Media has a responsibility to better the world and Hollywood Insider will continue to do so."
Vote with a conscience – Register to Vote – Your vote saves lives and ends systemic racism
Ways to support Black Lives Matter Movement to end systemic racism
– Do you know the hidden messages in 'Call Me By Your Name'? Find out behind the scenes facts in the full commentary and In-depth analysis of the cinematic masterpiece
– A Tribute To The Academy Awards: All Best Actor/Actress Speeches From The Beginning Of Oscars 1929-2019 | From Rami Malek, Leonardo DiCaprio To Denzel Washington, Halle Berry & Beyond | From Olivia Colman, Meryl Streep To Bette Davis & Beyond
– In the 32nd Year Of His Career, Keanu Reeves' Face Continues To Reign After Launching Movies Earning Over $4.3 Billion In Total – "John Wick", "Toy Story 4", "Matrix", And Many More
international film directors, international film directors, international film directors, international film directors, international film directors, international film directors, international film directors, international film directors, international film directors, international film directors, international film directors, international film directors, international film directors, international film directors, international film directors, international film directors, international film directors, international film directors, international film directors, international film directors, international film directors, international film directors, international film directors, international film directors, international film directors, international film directors, international film directors, international film directors, international film directors, international film directors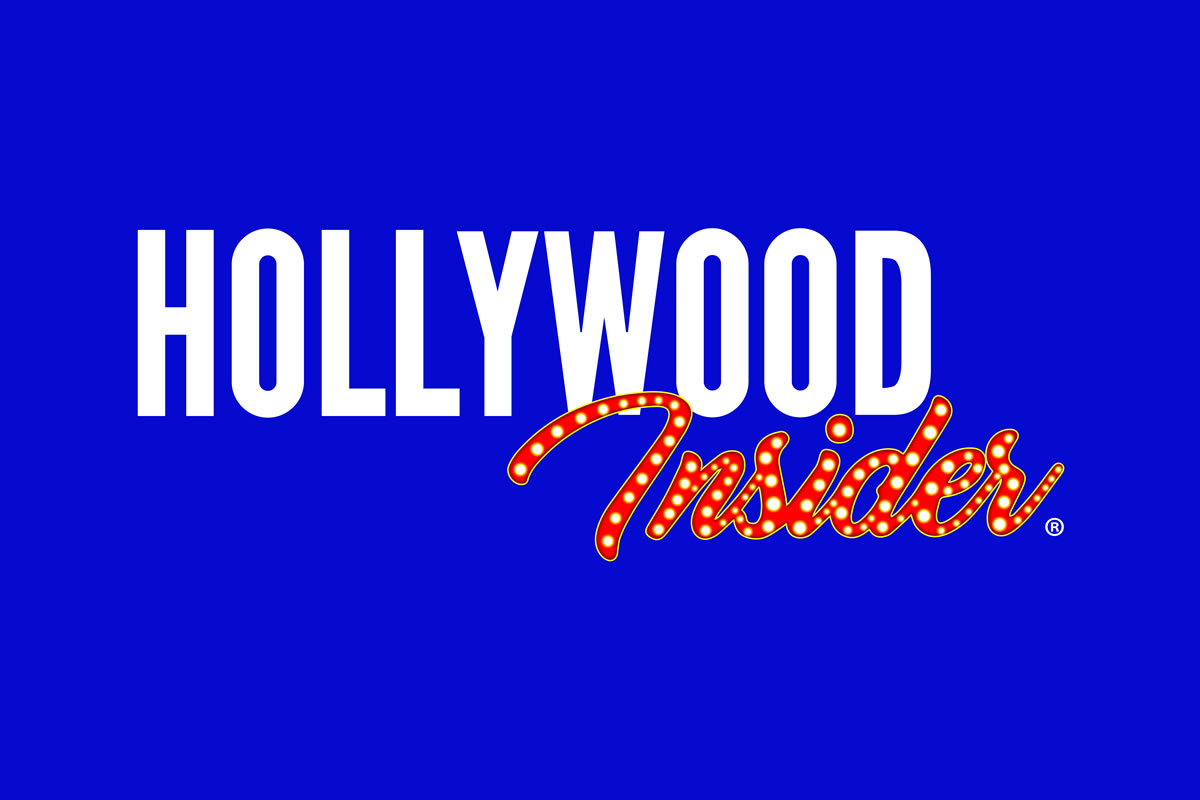 Here at Hollywood Insider we are against news published via aggregates and bots, and only humans are allowed to choose, write and decide which news fit our mission statement, are based on facts and should be published. Hence, only our "news articles" will have the author as Hollywood Insider Staff Writer.