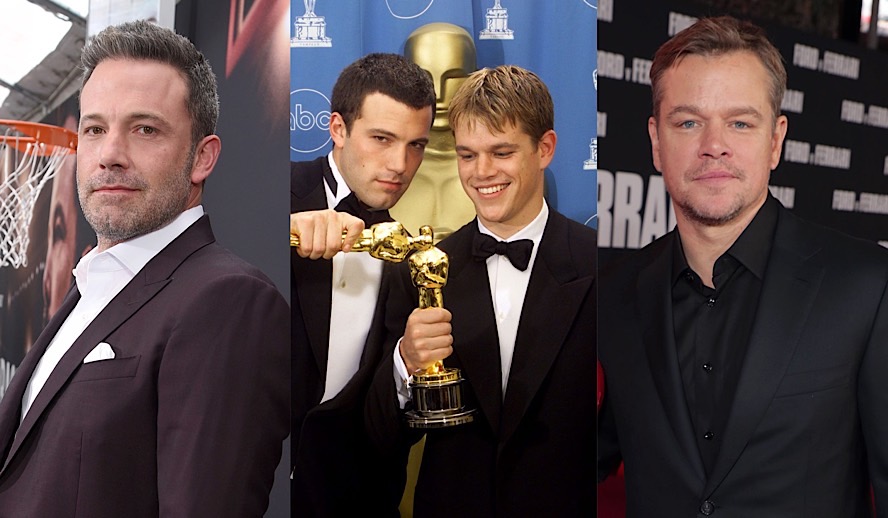 Photo: Ben Affleck/Warner Bros, Matt Damon/Eric Charbonneau/20th Century Fox
It Takes Two  
Seth Rogen and James Franco. Tina Fey and Amy Poehler. Robert De Niro and Joe Pesci. The entertainment industry has spawned many iconic duos. It seems that some actors just fit together naturally, their personalities and acting styles complementing each other so that together they are worth more than the sum of their parts. Very few acting duos have as long of a history as Ben Affleck and Matt Damon. Two massive talents in their own right, each with dozens of acting credits and awards under their belts, Damon and Affleck are Hollywood juggernauts. Their individual talents are eclipsed only by their intense on-screen chemistry and collaborative writing. The duo's professional relationship, however, is only half of the story. 
Ben Affleck and Matt Damon Grew Up Acting
Ben Affleck and Matt Damon met when they were only children, growing up in Cambridge, Massachusetts. Introduced by their mothers and living only a few blocks from each other, the two kids remained friends throughout high school.  According to Affleck, the pair bonded over their passion for acting and filmmaking. "Before Matt, I was by myself. Acting was a solo activity…", Affleck told Parade magazine, "All of a sudden I had this friend, Matt, and he gets it and wants to do it and thinks it's interesting and wants to talk about it. Soon both of us are doing it." This passion for filmmaking has continued to drive both men forward in the entertainment industry for decades. 
Though they attended different colleges, Damon going to Harvard and Affleck to Occidental College, the two remained close. The duo's big-screen collaborations began in 1992 with the sports-drama film School Ties, directed by Robert Mandal and starring Brendan Fraser. However, it wouldn't be until five years later that the two would share a truly enormous honor. 
Related article: 'The Way Back': Ben Affleck's Most Emotional Role Proves To Be His Comeback on Personal and Professional Front
​
Good Will Hunting 
In his fifth year at Harvard, Matt Damon moved to Los Angeles to play a role in the film Geronimo: An American Legend. Staying with Ben Affleck, Damon asked him for help with finishing a script he had been writing for a college course. With Damon sleeping on Affleck's floor, the two wrote the script together. As they tried to sell the script to a producer, the two young men had only one condition: they would star in the film. 
Four years later, Good Will Hunting was released. Written by Affleck and Damon and directed by Gus Van Sant, the 1997 drama featured an all-star cast including not only Damon and Affleck, but also Ben's brother Casey Affleck, Stellan Skarsgård, Minnie Driver and Robin Williams. It tells the story of Will Hunting, played by Damon, a troubled youth from South Boston who is revealed to be a mathematical savant. Will's relationships with those around him, and his understanding of himself, are deeply explored in the masterfully written script. 
Related article:  FACT-CHECKED Series: Keanu Reeves – 12 Revelations About The Star Of 'Matrix' & 'Tory Story'
Related article: Rendezvous At The Premiere of The Way Back with Reactions
Good Will Hunting was not only a box-office goldmine, grossing $225 million off of a $10 million budget, but it has come to be regarded as one of the greatest films of all time. It was nominated for nine 1997 Academy Awards, including Best Picture, and earned the Best Supporting Actor award for Robin Williams and the Best Original Screenplay award for Affleck and Damon. 
Life in the Spotlight 
After such a monumental success, one may think that Good Will Hunting would begin a long and prosperous writing partnership. However, their careers took them on a different course. Matt Damon and Ben Affleck are now well-known as actors, with roles such as Jason Bourne for Damon and Batman for Affleck, though each has a few writing credits. Affleck has made himself known as a skilled director with films such as Gone Baby Gone, The Town and Argo. Though Affleck has never directed Damon, it seems that Damon would love to be directed by his old friend.  
​Related article: Timothée Chalamet and Saoirse Ronan: The Young Powerhouse Duo That Is Dominating Hollywood Together
Damon and Affleck's work together has not been exclusive to the big screen. On television the two produced and also appeared on Project Greenlight, which aired between 2001 and 2015. An HBO documentary series where young filmmakers compete to earn the opportunity to direct a feature film, Project Greenlight was a fitting place for the two childhood friends who wrote an award-winning script for a college course. 
Unsurprisingly, the two have also continued to appear in films together throughout their careers, though never in such a major capacity as in Good Will Hunting. Noteworthy examples include Kevin Smith's films Chasing Amy, where Affleck stars and Damon makes a minor appearance, and Dogma, where the two share lead roles as Bartleby and Loki. 
While these collaborations are celebrated, the duo have never worked together on a project the way they did all those years ago when Damon slept on Affleck's floor. However, that may soon change, as Matt Damon and Ben Affleck are once again writing a screenplay. 
Related article: Video: 'The Way Back' Behind The Scenes with Ben Affleck, Gavin O'Connor & Team
Related article: Video: 'Ford V Ferrari'- Reactions From Stars on Golden Globes Nominated and Oscar Worthy Film with Christian Bale, Matt Damon, James Mangold & Team
Ben Affleck and Matt Damon are A Winning Duo 
Titled The Last Duel, the script is based on the true story of the last sanctioned duel in medieval France, as two knights duel to settle grievances against each other. As with Good Will Hunting the duo will also star, with Damon in the lead role as Jean de Carrouges and Affleck in an unspecified supporting role. The Last Duel is written by Damon, Affleck, and director/screenwriter Nicole Holofcenter, with Adam Driver and Jodie Comer also starring, and Ridley Scott is set to direct the film. 
According to Damon the process of writing The Last Duel was infinitely easier than when he and Affleck last wrote together. Damon told Collider, "I think we will write more. It was interesting, Good Will Hunting took us such a long time… we know so much more about it now. Our process was so much more streamlined…" 
Matt Damon and Ben Affleck have been friends for almost forty years, and they have been collaborating on films for almost thirty. With Good Will Hunting they helped each other into the Hollywood spotlight, but even before then they supported each other's careers. Releasing at the end of this year, The Last Duel looks to be another powerful collaboration by these two Hollywood powerhouses. 
By Thomas McNulty
More Interesting Stories From Hollywood Insider
– A Tribute To The Academy Awards: All Best Actor/Actress Speeches From The Beginning Of Oscars 1929-2019 | From Rami Malek, Leonardo DiCaprio To Marlon Brando & Beyond | From Olivia Colman, Meryl Streep To Bette Davis & Beyond
– Why Queen Elizabeth II Is One Of The Greatest Monarchs | Her Majesty Queen Elizabeth II of United Queendom of Great Britain & Northern Ireland
– Compilation: All James Bond 007 Opening Sequences From 1962 Sean Connery to Daniel Craig
– In the 32nd Year Of His Career, Keanu Reeves' Face Continues To Reign After Launching Movies Earning Over $4.3 Billion In Total – "John Wick", "Toy Story 4", "Matrix", And Many More
– Want GUARANTEED SUCCESS? Remove these ten words from your vocabulary| Transform your life INSTANTLY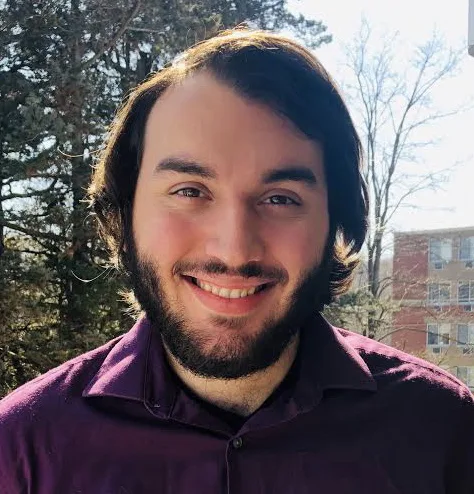 Thomas McNulty believes in thorough research and ethical journalism with a keen awareness of Hollywood trends and news. Thomas likes to look at the bigger picture of where the industry is heading with all forms of entertainment, including movies, TV shows, books, video games and live entertainment that are forms of art and should be treated as such. By drawing connections between these various pieces of entertainment, we are able to come closer to understanding society as a whole. Thomas believes in writing for a publication that promotes ethics and morality and that is why he has chosen Hollywood Insider as the right platform to advocate for positive entertainment.