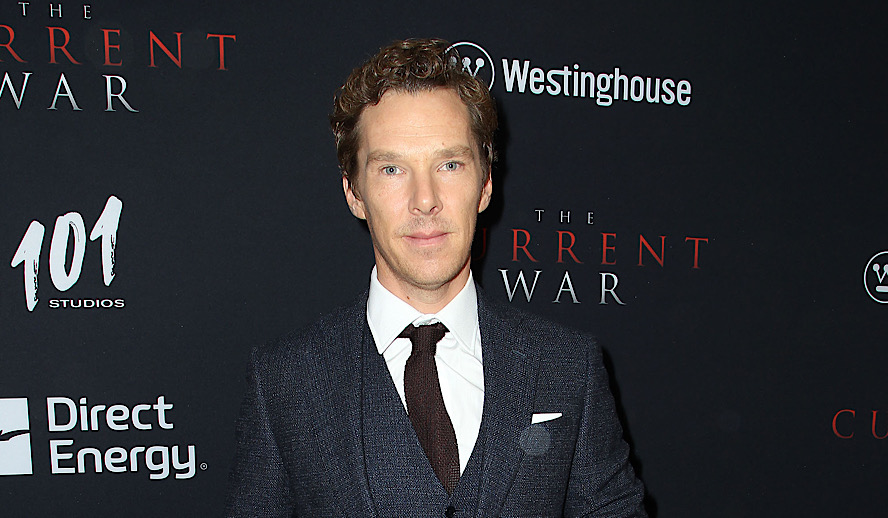 Video version of this Article
Photo/Video: Benedict Cumberbatch/StarPix/Hollywood Insider YouTube Channel
Let us start by saying, Happy Birthday Benedict! It's difficult to find a place to start when talking about Benedict Cumberbatch. He's been one of the hottest actors in the world since the early 2010s. He's played everything from Stephen Hawking to Sherlock Holmes to Doctor Strange to Khan. If you haven't gathered by now, 90% of the characters he's played are either evil, genius, or both. He has a legion of dedicated fans worldwide who have dubbed themselves "Cumberb*tches" much to the actor's chagrin as he is also a feminist. Is there anything not to love about this guy?  He has been in a ridiculous amount of TV shows and movies since the beginning of the 2000s and he's still going strong.
Related article: Hollywood Insider's CEO Pritan Ambroase's Love Letter to Black Lives Matter
#1- Benedict Cumberbatch's first role was a primary school production of the nativity scene.
Well, you need to start somewhere to lead up to eventually becoming an Avenger. Cumberbatch started his acting career playing a "very bossy" Joseph in the Nativity scene. Apparently. he was so finicky in his first starring role that he pushed the little girl playing Mary off the stage.
#2 – He was born into a military family.
Cumberbatch's grandfather was a submarine operator in both World Wars. He later retired from the military and became a prominent socialite in London's high society. In generations prior, Benedict's great and great-great grandfathers served as British consuls overseas.
#3- He was a Shakespearean actor in prep school.
Cumberbatch traded in his frankincense, gold, and myrrh in primary school for poisoned daggers and ghosts speaking tongues. No, he didn't get cast in the Pirates of the Caribbean movies. While studying at Bramblelyte Prep School  and Harrow School, he became more serious about theater and was in several Shakespearean productions.
Related article: Ryan Reynolds: 32 Facts on the Comic 'Deadpool' Superhero Royalty
Limited Time Offer – FREE Subscription to Hollywood Insider, independent media network for substance and meaningful entertainment that is free of gossip and scandal, factual news on culture, click here
#4- In another life, he could've been a lawyer.
Cumberbatch's parents were both actors but they didn't want the same life for their son. Their life was unstable and they were never guaranteed a next paycheck. The Cumberbatches wanted him to have a more secure future so a young Benedict came up with the idea of becoming a lawyer. Obviously, he never ended up being the next Atticus Finch and instead followed in his parents' footsteps.
#5- He is insecure about his name.
Despite how epic it might sound to the less trained American ears of the writer of this article, Cumberbatch has described his name as sounding like "a fart in a bath." His words, not mine. Zach Galifianakis savagely made fun of his name and literally everything else about Cumberbatch in Between Two Ferns.
#6- Benedict Cumberbatch prefers dogs over cats.
Cumberbatch has said in interviews that he is speciesist! He prefers floppy-eared balls of sunshine to pointy-eared creatures who spend their free time plotting their owners' demise. While he has no pets of his own, he has said his favorite breed is Labrador Retrievers.
Related article: Live Updates: List of Successes From Black Lives Matter Movement to end systemic racism!
#7- He took a gap year after high school.
The majority of teenagers spend their gap year contemplating the meaning of their life and wondering how they can make a difference in the world. That is when they're not partying and finding creative ways to get alcohol into their bodies. Not Cumberbatch. He spent his gap year teaching English at a Tibetan Monastery in India.
#8- His first on-screen role was in the TV movie Fields of Gold (2002).
The movie is a psychological thriller about an enthusiastic journalist and a cynical photographer who are sent to investigate a series of mysterious deaths. Cumberbatch plays supporting character Jeremy, a fresh faced journalist. Cumberbatch was only 25 at the time of filming.
 #9- He was kidnapped while filming To the Ends of the Earth (2005).
 It seemed Cumberbatch had finally made it when he landed his role in To the Ends of the Earth. It was one of his first starring roles, he got to film on location in South Africa, and the world was starting to notice him as something more than just a man with impressive cheekbones. Unfortunately, things took a turn for the worst when he and two of his costars were pulled over on the side of the road and kidnapped. Luckily, Cumberbatch was able to channel his inner lawyer and argue with his captors until they let him go.
Related article: Alan Turing: Gay Hero Stopped World War II Then Punished By Government
#10- He was cast in Sherlock (2010-2017) because of his performance in Atonement (2007).
It's anyone's guess as to why Steven Moffat decided he had to cast Cumberbatch as Sherlock once he saw Atonement. It's a family drama and romance story and Cumberbatch plays a supporting role that doesn't exactly scream Sherlock Holmes. Still, Moffat clearly made the right decision here as Cumberbatch is widely considered one of the best actors to play the storied detective of all time.
Five Underrated Performances
Video: Hollywood Insider YouTube Channel
#11- The cast of
Sherlock
was closer than you'd expect.
In fact, many guest spots on Sherlock were filled by family and friends of members of the main cast. Cumberbatch's parents, Wanda Vanham and Timothy Carlton played Sherlock's parents in the show and Amanda Abbington who played Mary, John Watson's wife, was Martin Freeman's real-life partner at the time. Call it nepotism but since everyone on Sherlock seems born to play their role, we'll let it slide.
 #12- You'd think the world would be tired of Sherlock Holmes.
There have been 250 adaptations of Sherlock Holmes since Arthur Conan Doyle wrote the original stories back in the 1890s. The character has been gender-swapped, species swapped, and I don't know what you would call it but he's been a gnome as well. He's been played by incredible actor after incredible actor; from Peter Cushing, to Ian McKellen, to Robert Downey Jr. Don't tell Gandalf and Iron Man, but Cumberbatch was by far the best Sherlock.
 Related article: 32 Facts on Robert Downey Jr – The Iron Man Leader of Avengers and Marvel Team | FACT-CHECKED SERIES
Related Article: Want GUARANTEED SUCCESS? Remove these ten NORMAL & CRUEL words | Transform your life INSTANTLY
#13- To prepare for the role, he read every Sherlock Holmes story by Conan Doyle.
It theoretically sounds like an easy task until you take into account the fact that Conan Doyle wrote over sixty short stories and novels about the famed detective. The first Sherlock Holmes story published was A Study in Scarlet and the last one was "The Adventure of Shoscombe Old Place". Bonus fact: Conan-Doyle was widely known for being a spiritualist which is odd considering that he's most famous for writing such a logical character.
#14- What the heck is a Mind Palace?
Though the Mind Palace Sherlock retreats into when he's solving a particularly hard case was not present in the Conan Doyle books, the screenwriters of Sherlock did not make this up on a whim. "Mind Palace" is a term used by Ancient Romans to describe a technique used for aiding memory.
#15- Sherlock's catchphrase has roots in Shakespearean literature.
You know stuff's about to get real when Cumberbatch's Sherlock utters his epic catchphrase, "the game is on." No, Mr. Holmes does not say these words exactly in the books instead opting for more sophisticated vocabulary: "the game is afoot." Conan Doyle borrowed this phrase from Shakespeare's Henry IV.
Subscribe to Hollywood Insider's YouTube Channel, by clicking here. 
Related article: Good Cop Stephen Mader Fired For REFUSING to Shoot A Black Person – This is why the Black lives matter protests and movement are important to end systemic racism
#16- You can't have everything perfect.
In Sherlock, exterior shots of 221B Baker Street, where Holmes has resided since the Conan Doyle books, were actually filmed at 187 North Gower in London. Of course, it would have been difficult to get shots at the actual 221B Baker Street because there's a giant statue of Sherlock Holmes just outside.
#17- Benedict Cumberbatch's
Sherlock
might not be over.
The last episode of the series that premiered in 2017 was called "The Final Problem" which is a pretty good indicator it was the last episode. In addition, the story arcs for all the show's characters had been pretty neatly wrapped up in that final episode. However, Steven Moffat seems fairly confident that there will be future installments of his version of Sherlock Holmes. Although, good luck to him with rounding up the show's lead actors being that Cumberbatch and Martin Freeman seem to have pretty busy schedules being some of the hottest actors in Hollywood right now.
 #18- An unexpected Sherlock reunion happened in An Unexpected Journey (2012).
If you're like me and you're still craving the chemistry between Cumberbatch and Martin Freeman in Sherlock during the series' offseason, look no further than The Hobbit. Most of us know Freeman played Bilbo Baggins but Cumberbatch voices several characters in the universe including The Necromancer in An Unexpected Journey and Smaug in The Desolation of Smaug (2013).
Related article: 15 Year Old Black Leader and UNSUNG HERO Claudette Colvin Inspired Rosa Parks | Black Women Matter Education
Click here to read more on Hollywood Insider's vision, values and mission statement here – Media has the responsibility to better our world – Hollywood Insider fully focuses on substance and meaningful entertainment, against gossip and scandal, by combining entertainment, education, and philanthropy. 
 #19- Julian Assange tried to talk Cumberbatch out of starring in The Fifth Estate (2013).
Wanting to be as accurate as possible in his portrayal of Assange, Cumberbatch reached out to the famed whistleblower. Assange cordially accepted the invitation and said he thought he and Cumberbatch would get along great. He also attached to his response, several paragraphs on why the movie was a terrible idea, referring to Cumberbatch as a "hired gun."
 #20- The promotion for Imitation Game (2014) was awesome.
 Imitation Game is about a group of codebreakers including the tragically unheard of Alan Turing who worked together to crack the German Enigma Code during WWII. In order to promote the film, the New York Times republished the crossword puzzle Turing used to recruit people to his codebreaking team.
Related article: Alan Turing: Gay Hero Stopped World War II Then Punished By Government
#21-  Benedict Cumberbatch really connected to his character in
Imitation Game.
Alan Turing lived a tortured life. He was gay in a time when being gay was prosecutable by law in England. Cumberbatch had trouble getting through some scenes in the movie because Turing's story affected him so much. Reportedly, while filming one of the final scenes of the movie, Cumberbatch admitted he couldn't stop crying because he felt Alan Turing's pain so strongly.
 #22- Imitation Game's title had nothing to do with codebreaking.
The title comes from a quote from Turing when describing his famed Turing Test. The test is meant to find whether man can create AI that's so indistinguishable from human intelligence that no one can tell the difference. Turing wrote in a paper about the test "Are there any imaginable digital computers which would do well in the Imitation Game?" That was seventy years ago. To this day, no computers have passed the Turing test.
#23- He played yet another iconic character on an iconic show.
In the 24th season of The Simpsons (1989-), Cumberbatch voiced Severus Snape in the episode "Love is a Many Splintered Thing."
Related article: Celebrating 30 Years of 'The Simpsons'- Analyzing Its Success & Best Episodes
 #24- He's played Stephen Hawking twice.
 Remember when I said most of Cumberbatch's characters were either evil or genius? This one can be filed under the genius category. Cumberbatch played Stephen Hawking in both the TV movie Hawking (2004) and the docuseries Into the Universe with Stephen Hawking.
#25- He's just another fanboy.
  We tend to imagine there's some inner circle of elite Hollywood actors that only the most famous are a part of. They hang out together, party together, and buy matching mansions to go with their matching Bentleys. And they're all super cool around each other. Well, if that circle does exist, Benedict Cumberbatch is not a part of it. Cumberbatch was asked in a Reddit AMA if he's ever star-struck. His response: "Uhhhhhhhh. Every time I've met someone famous who I've been in the audience of."
 #26- He cheated on The Simpsons.
 It's a debate that has raged on since the beginning of time, if the beginning of time was the late 90s: which is better- The Simpsons or Family Guy (1999-)? Cumberbatch seemed to have made his choice when he guest-starred on The Simpsons but alas, just a year later he played himself in the Family Guy video game Quest For Stuff. Pick a lane, Cumberbatch!
Related article: Innocent Kind Elijah McClain "Legally" Murdered by Thug Police Officers
VOTE WITH A CONSCIENCE – Click here to register to Vote – Make Black Lives Matter
 #27- He played a drag queen in Zoolander 2 (2016).
 After starring in heavy dramas like Imitation Game, August Osage County (2013), and 12 Years a Slave, the casting director for Zoolander 2 knew no one but Benedict Cumberbatch could play this part. He plays drag queen All and though his character only appears in one scene, it is a glorious appearance as the A-List celebrity dawns a lovely pink dress, white fur wrap along with a black-winged outfit in multiple scenes. 
#28- You wouldn't think he was a great improviser but…
 The scene in Doctor Strange (2016) in which Strange's cape wipes his tears was improvised by Cumberbatch to add levity to a heavy scene.
 #29- He was the first choice to play Strange.
Nowadays, it seems like Cumberbatch is the only actor who could play Dr. Stephen Strange but his casting almost didn't happen because he was at the time in a stage production of Hamlet. Fortunately, the shooting date was pushed back and Cumberbatch is now a superhero.
Related article: No Press Freedom in USA Anymore, Police Attacks/Arrests Journalists
SPEAK UP CONSTANTLY TO MAKE BLACK LIVES MATTER – beyond the trend. CLICK HERE for ways to support Black Lives Matter
#30- There was an incident in a comic book store while filming
Doctor Strange
.
On a shooting break in NYC, Cumberbatch walked into a comic book store in full costume. Imagine if you're perusing comic books, wondering which one to buy and friggin Doctor Strange walks in. I guarantee you, you will not be walking out of that store with an Aquaman comic.
#31- He needed help with his finger movements.
To play Doctor Strange, your fine motor skills have to be on point. Dr. Strange relies heavily on his hands and fingers to cast spells. Luckily, Cumberbatch had some help from dancer Jayfunk who helped him coordinate his movements.
#32- Benedict Cumberbatch was drawn to the role of Doctor Strange because of the spiritualism in the movie.
Doctor Strange is a perfect clash of the scientific world and the mystical world. Cumberbatch was very attracted to the spiritual dimension of the movie. He's a big fan of meditation and spiritualism so he figured the role would be a perfect fit for him.
We, at Hollywood Insider, will continue to support the intoxicatingly talented actor and kind human being. We admire you Ben and your reasons and attachments for playing Turing, Dr. Strange, Sherlock, are all endearing to our hearts. We look forward to you continuing to entertain us. 
By Carrie Fishbane
Click here to read Hollywood Insider's CEO Pritan Ambroase's love letter to Black Lives Matter, in which he tackles more than just police reform, press freedom and more – click here.
An excerpt from the love letter: Hollywood Insider's CEO/editor-in-chief Pritan Ambroase affirms, "Hollywood Insider fully supports the much-needed Black Lives Matter movement. We are actively, physically and digitally a part of this global movement. We will continue reporting on this major issue of police brutality and legal murders of Black people to hold the system accountable. We will continue reporting on this major issue with kindness and respect to all Black people, as each and every one of them are seen and heard. Just a reminder, that the Black Lives Matter movement is about more than just police brutality and extends into banking, housing, education, medical, infrastructure, etc. We have the space and time for all your stories. We believe in peaceful/non-violent protests and I would like to request the rest of media to focus on 95% of the protests that are peaceful and working effectively with positive changes happening daily. Media has a responsibility to better the world and Hollywood Insider will continue to do so."
Vote with a conscience – Register to Vote – Your vote saves lives and ends systemic racism
Ways to support Black Lives Matter Movement to end systemic racism
– Do you know the hidden messages in 'Call Me By Your Name'? Find out behind the scenes facts in the full commentary and In-depth analysis of the cinematic masterpiece
– A Tribute To The Academy Awards: All Best Actor/Actress Speeches From The Beginning Of Oscars 1929-2019 | From Rami Malek, Leonardo DiCaprio To Denzel Washington, Halle Berry & Beyond | From Olivia Colman, Meryl Streep To Bette Davis & Beyond
– In the 32nd Year Of His Career, Keanu Reeves' Face Continues To Reign After Launching Movies Earning Over $4.3 Billion In Total – "John Wick", "Toy Story 4", "Matrix", And Many More
Benedict Cumberbatch, Benedict Cumberbatch, Benedict Cumberbatch, Benedict Cumberbatch, Benedict Cumberbatch, Benedict Cumberbatch, Benedict Cumberbatch, Benedict Cumberbatch, Benedict Cumberbatch, Benedict Cumberbatch, Benedict Cumberbatch, Benedict Cumberbatch, Benedict Cumberbatch, Benedict Cumberbatch, Benedict Cumberbatch, Benedict Cumberbatch, Benedict Cumberbatch, Benedict Cumberbatch, Benedict Cumberbatch, Benedict Cumberbatch, Benedict Cumberbatch, Benedict Cumberbatch, Benedict Cumberbatch, Benedict Cumberbatch, Benedict Cumberbatch, Benedict Cumberbatch, Benedict Cumberbatch, Benedict Cumberbatch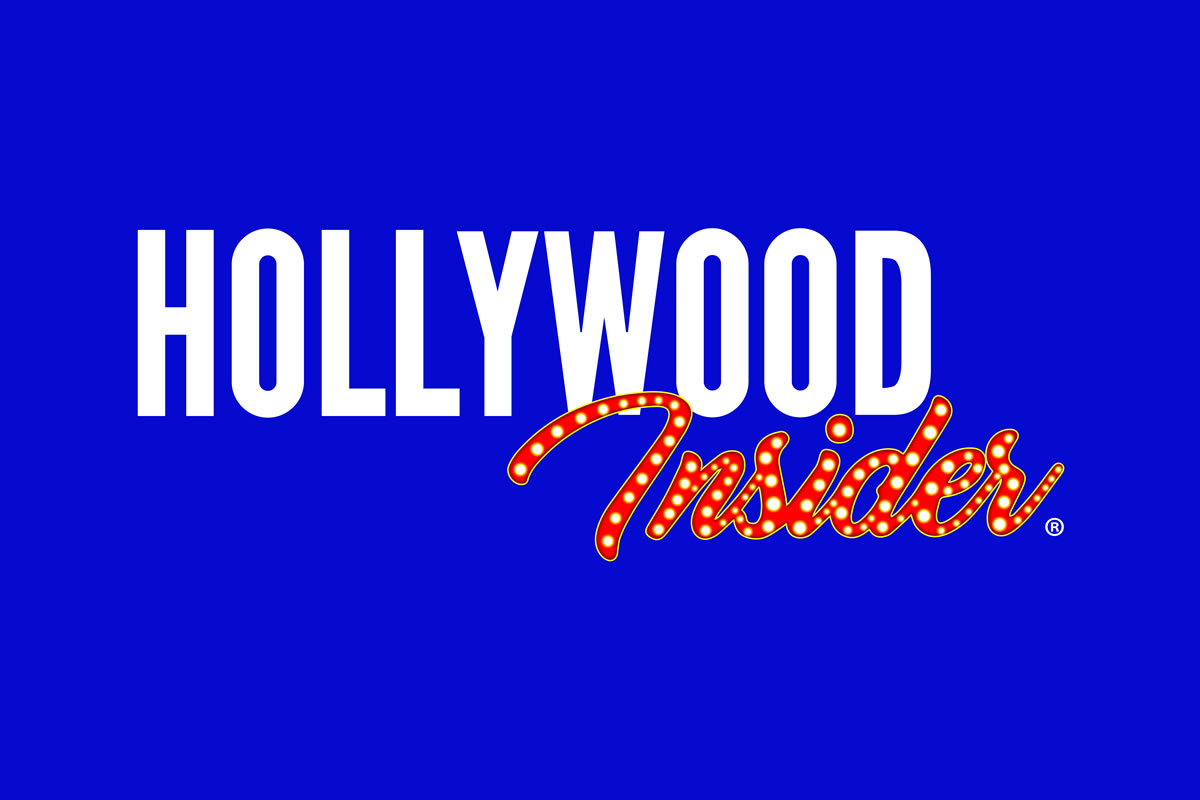 Hollywood Insider  is a media network thatfocuses on substance and meaningful entertainment/culture, so as to utilize media as a tool to unite and better our world, by combining entertainment, education and philanthropy, while being against gossip and scandal.