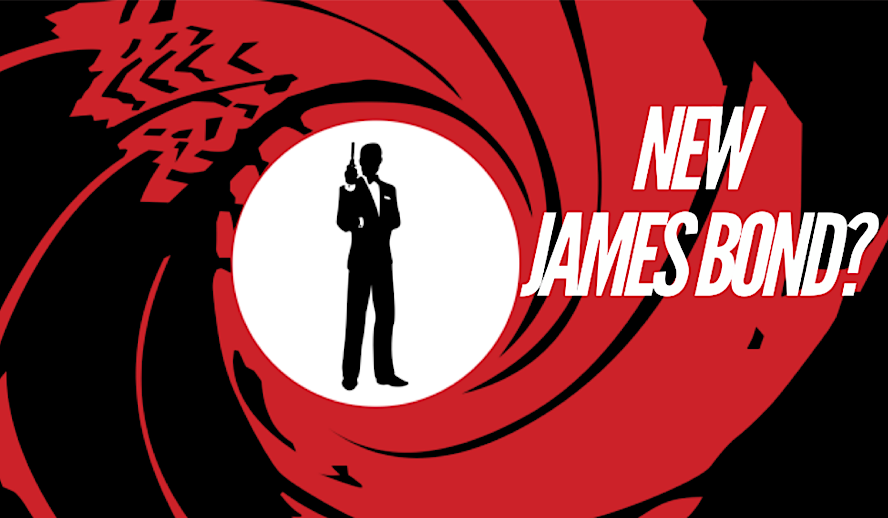 Video Version of this Article
Photo/Video: Intro/Hollywood Insider YouTube Channel​
The End of a Bond 
The big question is who is the NEW JAMES BOND? After five films and fourteen years in the iconic role of James Bond, actor Daniel Craig is preparing for his curtain call. Craig has announced that No Time to Die, the twenty-fifth film in the James Bond series, will be his final performance as the character. 
While this may seem like a major upset, in truth Daniel Craig's retirement from the character is a recurring part of the series. Craig is the seventh actor to portray Bond on the big screen, following up distinct and iconic performances by Sean Connery, David Niven, George Lazenby, Roger Moore, Timothy Dalton and Pierce Brosnan. Like Craig, each of these actors has eventually chosen to step down from the role to allow a new actor to step into the character's daring and seductive shoes. 
And so, by announcing his final Bond film, Craig poses the obvious question: who will take his place? Many are beginning to weigh in on actors who could serve as our new James Bond, as well as actors they believe could not fill the role. For such an iconic series, a staple of British film culture, there are bound to be passionate opinions on every side.  
Related article: EXCLUSIVE: Ayushmann Khurrana Interview – India's Tom Hanks is Transforming Bollywood and Indian Society while Destroying Toxic Masculinity
What Makes a Bond? 
So, what makes a Bond? What are the essential qualities that an actor must embody in order to accurately portray this iconic character? Ian Fleming, the author of the original James Bond novels, described Bond as slim built, with a three-inch long scar on his right cheek, blue-grey eyes, a "cruel" mouth and short, black hair.
While this description may seem definitive, it has been largely ignored by the film adaptations of Bond. Sean Connery's dark brown eyes and Daniel Craig's blonde hair don't match Fleming's description, and yet their performances as Bond were celebrated.
Video: Every James Bond Kiss From 1962 to 2020 | All Bond Girls | Sean Connery to Daniel Craig
Video: Hollywood Insider YouTube Channel​
So, if we disregard the physical features of Bond, we are left to find an actor who can tap into the deeper essence of the character. Someone who is suave, able to inhabit the charm and bravery of James Bond. Someone with the physicality to deliver on the spy action that fans crave. Someone who can bring some humor and levity to a performance that is otherwise somber. Someone who is able to represent Britain, by portraying their most important cinematic hero. These are the qualities that make James Bond. 
Related article: FACT-CHECKED Series: Timothée Chalamet and 32 Things About This Extraordinary Superstar
New James Bond: "Elba. Idris Elba."
Idris Elba is a name that comes up regularly in the Bond conversation. A British actor who began in television, Elba has risen to star in award-winning television series such as The Wire and Luther, intensely dramatic films such as Mandela: Long Walk to Freedom and Beasts of No Nation, as well as big-budget action films like Prometheus, Pacific Rim and the Thor franchise.
With a miles-long pedigree, what is stopping Elba from stepping into Bond's "shaken, not stirred" shoes? Well, according to the man himself in an interview with Vanity Fair, it is a question of skin color. After twenty-five films with a white man portraying Bond, it seems that some would be unwilling to accept a black man in the role. "You just get disheartened," Elba told Vanity Fair, "when you get people from a generational point of view going, 'It can't be.' And it really turns out to be the color of my skin." 
It should be noted that Fleming's description of Bond never specifies his skin color, only the color of his hair and eyes. While the context of the novels may make it obvious that Bond is a white man, it is entirely possible to change the character's skin color without changing the fundamental aspects of the character. I believe that Elba's charisma, physicality, humor and dramatic experience would make him an outstanding choice to carry on the Bond mantle. 
A Second Chance at 007 
Another popular choice for the super-spy role is British actor Henry Cavill. Beginning his career with television shows and films, Cavill reached world-renown for portraying Superman/Clark Kent in the films Man of Steel, Batman v Superman: Dawn of Justice and Justice League. Outside of his role as the Son of Krypton, Cavill also starred in a number of spy films and thrillers such as The Cold Light of Day, The Man from U.N.C.L.E. and Mission: Impossible – Fallout.  
Video: Compilation: All James Bond 007 Opening Sequences From 1962 Sean Connery to Daniel Craig
Video: Hollywood Insider YouTube Channel
His experience in action films, his British background, and his stylish reputation make Henry Cavill a perfect fit for Bond. In fact, Cavill even auditioned for 2006's Casino Royale, but lost out to Daniel Craig. Faced with a second chance to embody the iconic character, and with many more films under his belt to improve his odds, Cavill would be thrilled to have another shot at the role. 
Related article: FACT-CHECKED Series: Keanu Reeves – 12 Revelations About The Star Of 'Matrix' (Video Insight)
License to Killmonger 
A novel suggestion for the iconic role recently came from singer/songwriter Billie Eilish, who performed the theme song for the upcoming No Time to Die. Eilish told Capital FM that American actor Michael B. Jordan, known for his roles as Erik Killmonger in Black Panther and Adonis Johnson in Creed, would "kill" the role of James Bond. Jordan is an incredible talent, and despite being American I believe he would give a very unique spin to 007. 
A New Beginning – 
New James Bond
These are only a few of the very many actors who are rumored to take over for Daniel Craig. Richard Madden, well-known for the roles of Robb Stark on Game of Thrones and David Budd on Bodyguard, has been a frequent name in conversation. Sean Bean, Madden's Game of Thrones co-star who also starred in the 1995 Bond film GoldenEye, has gone on record supporting the Scottish actor as the famed superspy.
Video: Introduction Compilation: All 'Bond… James Bond' 007 Introductions 1962 to 2020
Video: Hollywood Insider YouTube Channel
Tom Hiddleston, Michael Fassbender and Tom Hardy are other popular choices to pick up the reigns of this long-running franchise. Hiddleston's suave charm, Fassbender's intensity, and Hardy's ability to give an intensely  physical performance would make these British actors shoe-ins for Bond.
While there is much speculation, in truth it will be quite some time until we learn the identity of the next James Bond. For now Daniel Craig still owns the role, as we await the release of No Time to Die in April of this year. With a five-film streak coming to an end, the movie promises to be an explosive send-off to Craig's 007.
​By Thomas McNulty
More Interesting Stories From Hollywood Insider
– A Tribute To The Academy Awards: All Best Actor/Actress Speeches From The Beginning Of Oscars 1929-2019 | From Rami Malek, Leonardo DiCaprio To Marlon Brando & Beyond | From Olivia Colman, Meryl Streep To Bette Davis & Beyond
– Why Queen Elizabeth II Is One Of The Greatest Monarchs | Her Majesty Queen Elizabeth II of United Queendom of Great Britain & Northern Ireland
– Compilation: All James Bond 007 Opening Sequences From 1962 Sean Connery to Daniel Craig
– In the 32nd Year Of His Career, Keanu Reeves' Face Continues To Reign After Launching Movies Earning Over $4.3 Billion In Total – "John Wick", "Toy Story 4", "Matrix", And Many More
– Want GUARANTEED SUCCESS? Remove these ten words from your vocabulary| Transform your life INSTANTLY
New James Bond, New James Bond, New James Bond, New James Bond, New James Bond, New James Bond, New James Bond, New James Bond, New James Bond, New James Bond, New James Bond, New James Bond, New James Bond, New James Bond, New James Bond, New James Bond, New James Bond, New James Bond, New James Bond, New James Bond, New James Bond, New James Bond, New James Bond, New James Bond, New James Bond, New James Bond, New James Bond, New James Bond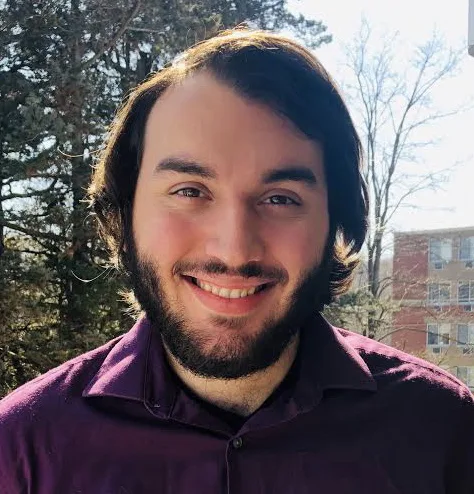 Thomas McNulty believes in thorough research and ethical journalism with a keen awareness of Hollywood trends and news. Thomas likes to look at the bigger picture of where the industry is heading with all forms of entertainment, including movies, TV shows, books, video games and live entertainment that are forms of art and should be treated as such. By drawing connections between these various pieces of entertainment, we are able to come closer to understanding society as a whole. Thomas believes in writing for a publication that promotes ethics and morality and that is why he has chosen Hollywood Insider as the right platform to advocate for positive entertainment.