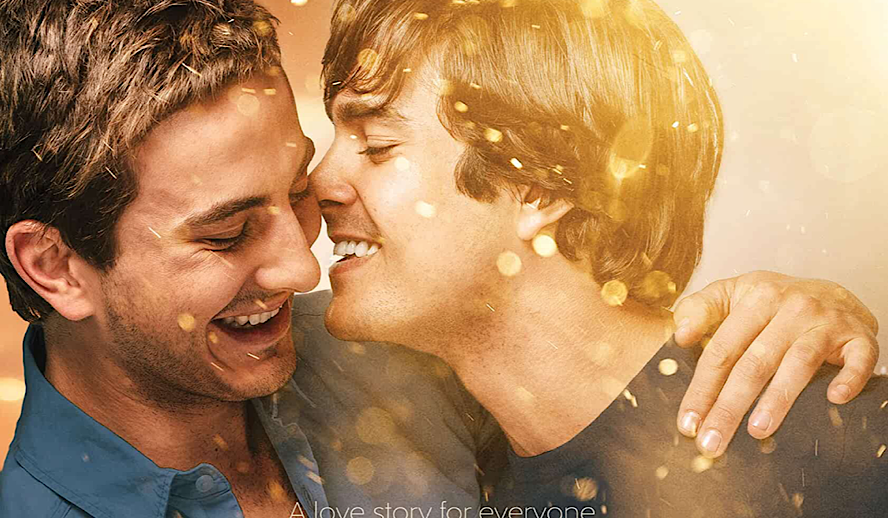 Photo: 'Holding the Man'/Transmission Films
As part of Hollywood Insider'sHidden Gems Series, we aim to bring forth and highlight movies that must be watched from around the world. International films that are brilliant hidden gems and masterpieces of cinema that are worth your time. Today, we highlight 'Holding the Man' which is available to watch on Netflix.
Holding the Man is a gripping movie mirrored off of the true story of Timothy Conigrave (played by Ryan Corr) and his relationship with John Caleo (played by Craig Mathew Stott). The movie flows through the peaks and lows of both character's lives, fiddling with the complexities of queerness in the '70s and '80s. At the heart of the AIDS crisis, these two beautiful Australian men huddle together against the elements and find breathing room between themselves. At its core, Holding the Man is about fostering life beyond the restraints of time and health. Directed by Neil Armfield, the film's punctual sound design and devastatingly life-like acting bring the memoir of the same name to stunning life.
Related article: Do you know the hidden messages in 'Call Me By Your Name'? Find out behind the scenes facts in the full commentary and In-depth analysis of the cinematic masterpiece
Related article: 'God's Own Country' is a Must Watch for Fans of 'Call Me By Your Name'
An Inseparable Love – 'Holding the Man'
The direction of the film bends time to a loop as we begin the film where it chronologically ends. This moment that we're submerged into is at a moment of intense searching for Tim. Neil Armfield sets up the story on the premise of searching, looking, and peering into the souls of those around us, the events they imbue with meaning in their wake. In a shutter of memories, photos, and music, the entire movie plays, in the same way, we as humans recollect our lives. Sometimes the film plays out in a structural order of events, but often one feeling will toss us into another point in time, suspending us in the web of memories Tim writes about towards the end of the film.
Armfield goes to great lengths to parallel Tim and John. From early shots of Tim's theatre performance and John's rugby games to their own discovery of what love looks like when parents are unwilling to initially accept them. In making this comparison we see that the story Armfield tells is one nearly every queer person can relate to. Queerness often invites a candle-like love, one that's flickering, unstable, and only alive in it's leaving. Queer love is a lot like life that way, and Armfield illuminates this parallel for his audience.
Related article: MUST WATCH – Hollywood Insider's CEO Pritan Ambroase's Love Letter to Black Lives Matter – VIDEO
Subscribe to Hollywood Insider's YouTube Channel, by clicking here.
Corr and Stott do their best work when they're together. An inseparable pair throughout the film, their love carries the weight of the world and does so with incredible grace. Coddled between sheets and blankets, nestled in a car's intimacy, close as heartbeats they fused together. When John felt pain, Tim felt it the same way, in the same place at the same time. Their inseparable love made the moments without them estranged from the rest of the film. Tim alone on screen is not Tim until he's united with John. The magic those two actors created on-screen twinkled into my dorm room, glittered my walls, and traced the shadows along my window pane. When love transpired the way it did in Holding the Man it supersedes restraints like technology, time, place, and person. When Tim felt held, I felt held. When John was kissed, I too felt the warmth and preciousness of gentle affection. When the angels came and relieved our characters of the worldly weight of the AIDs crisis, I too was there to witness it. I heard heavens horns when we saw the slips and dips to the tender other side.
Sounds of Sickness and Hope
The bow that ties together the glory of this movie is its sound design. Seizing static, the sound of a fan breathing, they all trickle in moments of mental deterioration. The movie goes to great lengths to illustrate the pain of losing your humanity in your sickness. The very wheezing inhalations chip at the peeling painted on smiles. The flickering shots of old gay men slipping to the dark other side, the images of young men on their death bed, barely adult men peeing in cups, it all chips at our statuesque composers and hopefulness. Slumped on the operating table, the sounds of trickling fluids and knife slices crumble our hopefulness to dusty flakes. In the face of immense sickness, it's hard to keep fighting, keep listening for the secrets of a full life. Even in their darkest hours, John and Tim found laughter again.
Related article: The Power of Positivity: Ikorodu Bois + Chris Hemsworth + Russo Brothers + Sam Hargrave
Limited Time Offer – FREE Subscription to Hollywood Insider – Click here to read more on Hollywood Insider's vision, values and mission statement here – Media has the responsibility to better our world – Hollywood Insider fully focuses on substance and meaningful entertainment, against gossip and scandal, by combining entertainment, education, and philanthropy.
Holding the Man is about passing time and aging. It asks is there any meaning to life without youthful movement and limitless breathe. And yet every time it asks, it answers its own question with laughter and sweet smiles. There's always laughter in life and that's what makes it bearable. The sound of a giggle, the noise of laughter that's what makes our memories worth treasuring.
Queerness and Silence
By the end of the film, our characters sit and stare in limited speech. Eyes take up the space mouths did at the start of our journey. Just like many great endings, we find ourselves silent in the final seconds of passing. And still, our characters huddle, bring their eyes as close as they can go, and fall into their own darkness, feeling faces instead of sight. Towards the end, we see Tim and John's mother and father reckoning with their son's realities. Some fathers came closer than others, but every mother was entirely present by the film's end. Queer love is ironic that way: how can two men loving each other bring such division? It's almost silly to watch the intense hate the film showcased for people living their lives. Although we as an American society have made incredible strides for LGBT rights, we are far from done.
Related article: The Masters of Cinema Archives: Hollywood Insider Pays Tribute to 'La Vie En Rose', Exclusive Interview with Director Olivier Dahan
Related article: A Tribute to Brad Pitt: His Greatest Roles & Transformations – The Winner's Journey
Nigel Shelby was a 15-year-old Black boy that killed himself after receiving relentless bullying from his Alabama classmates. Holding the Man is a beautiful tale, but not every queer person experiences love. Even though Timothy Congrave's life was filled with immense pain and sacrifice at times, he still got to experience love. According toThe Trevor Project, the suicide rate for LGBTQ youth is almost five times as likely to have attempted suicide compared to heterosexual youth. Thanks to strides all over the world to increase LGBT+ representation and storytelling in film, TV, and music, we're becoming far more accepting and loving of a group of people that for generations we've tried to hide. Holding the Man is an excellent story but it can not be the end to our understanding of queerness and queer love. If you liked Holding the Man, I recommend also watching Moonlight, Pariah, and Happy Birthday Marsha! to continue the conversation about what it means to be queer.
Watch 'Holding the Man' on Netflix, available to stream now!
By Tyler Bey
An excerpt from the love letter: Hollywood Insider's CEO/editor-in-chief Pritan Ambroase affirms, "Hollywood Insider fully supports the much-needed Black Lives Matter movement. We are actively, physically and digitally a part of this global movement. We will continue reporting on this major issue of police brutality and legal murders of Black people to hold the system accountable. We will continue reporting on this major issue with kindness and respect to all Black people, as each and every one of them are seen and heard. Just a reminder, that the Black Lives Matter movement is about more than just police brutality and extends into banking, housing, education, medical, infrastructure, etc. We have the space and time for all your stories. We believe in peaceful/non-violent protests and I would like to request the rest of media to focus on 95% of the protests that are peaceful and working effectively with positive changes happening daily. Media has a responsibility to better the world and Hollywood Insider will continue to do so."
More Interesting Stories From Hollywood Insider
– Do you know the hidden messages in 'Call Me By Your Name'? Find out behind the scenes facts in the full commentary and In-depth analysis of the cinematic masterpiece
– A Tribute To The Academy Awards: All Best Actor/Actress Speeches From The Beginning Of Oscars 1929-2019 | From Rami Malek, Leonardo DiCaprio To Marlon Brando & Beyond | From Olivia Colman, Meryl Streep To Bette Davis & Beyond
– Why Queen Elizabeth II Is One Of The Greatest Monarchs | Her Majesty Queen Elizabeth II of United Queendom of Great Britain & Northern Ireland
– Compilation: All James Bond 007 Opening Sequences From 1962 Sean Connery to Daniel Craig
– In the 32nd Year Of His Career, Keanu Reeves' Face Continues To Reign After Launching Movies Earning Over $4.3 Billion In Total – "John Wick", "Toy Story 4", "Matrix", And Many More
– Want GUARANTEED SUCCESS? Remove these ten words from your vocabulary| Transform your life INSTANTLY
Holding the Man, Holding the Man, Holding the Man, Holding the Man, Holding the Man, Holding the Man, Holding the Man, Holding the Man, Holding the Man, Holding the Man, Holding the Man, Holding the Man, Holding the Man, Holding the Man, Holding the Man, Holding the Man, Holding the Man, Holding the Man, Holding the Man, Holding the Man, Holding the Man, Holding the Man, Holding the Man, Holding the Man, Holding the Man, Holding the Man, Holding the Man, Holding the Man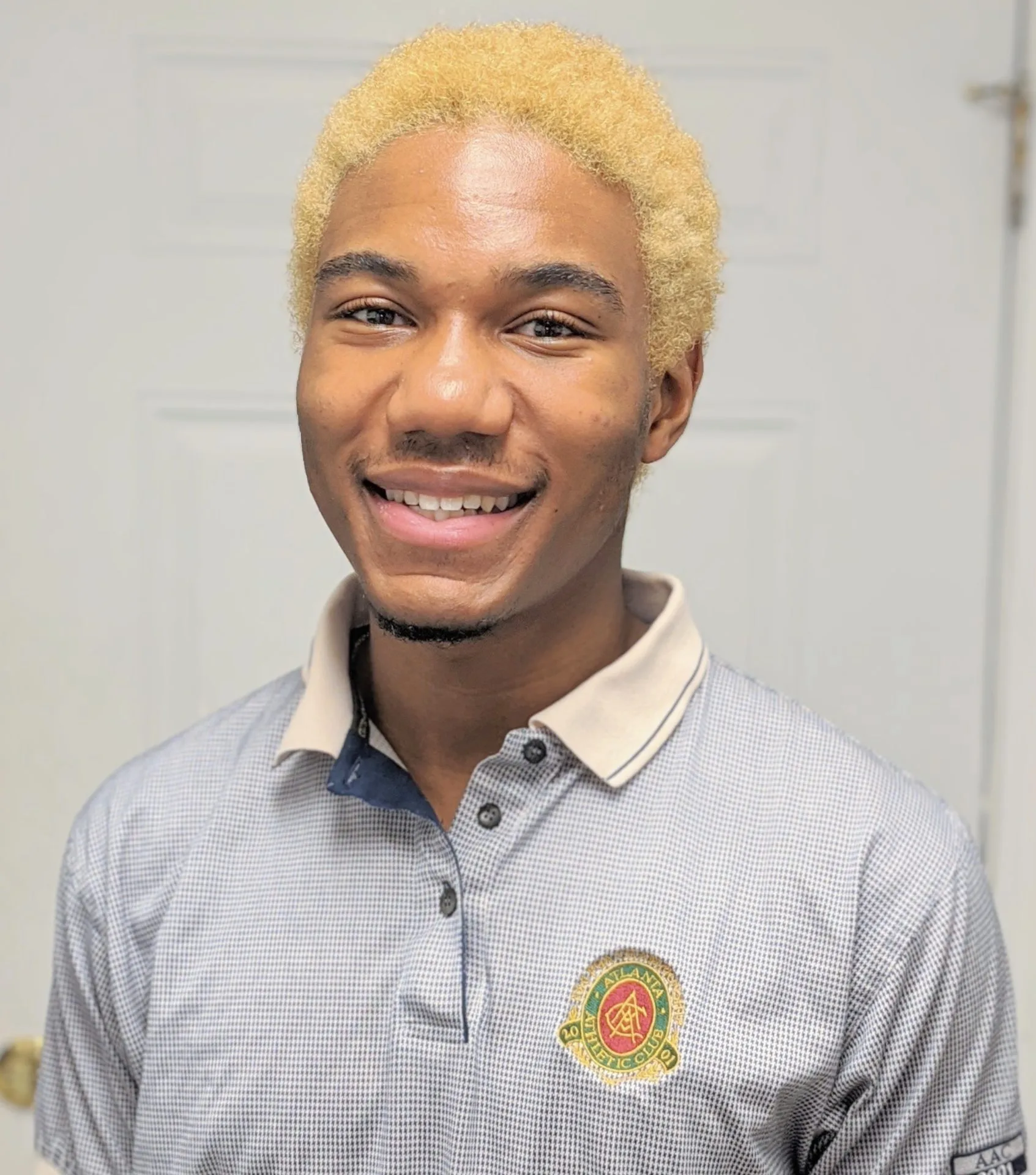 Tyler Isaiah Bey is a writer and actor from Atlanta, Georgia. His emphasis on storytelling through his work guides him through his writing. His theatre background has given him a love for honest performance and a strong appreciation for art. Hollywood Insider's focus on education, philanthropy, and anti-drama is the perfect platform for Tyler who's unique and often intersectional perspective gives him a honed edge to the work he creates. He finds joy in discovering powerful crossroads of current events and media and infuses this cultural awareness into his writing. For it's these intersections that make art so powerful and writing such a pleasure for Tyler.