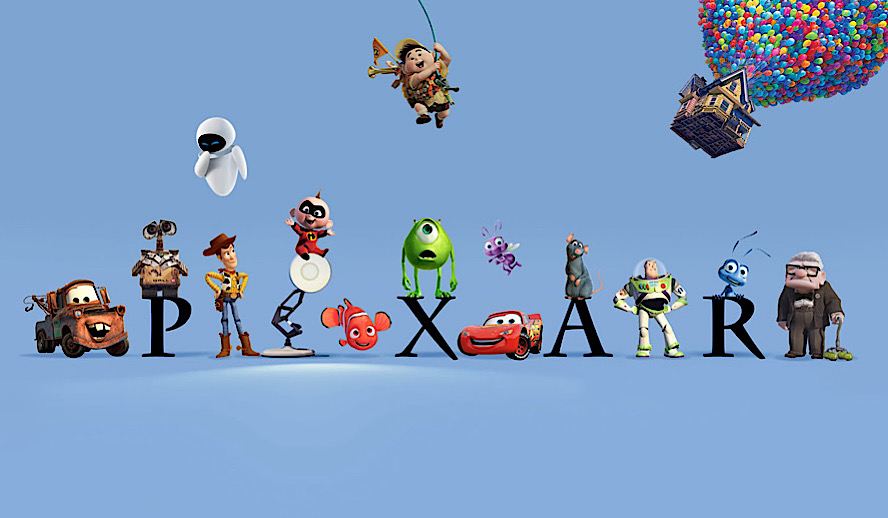 Photo: Pixar
         Is there anything better than a Pixar movie? Pixar has captivated the minds of both children and adults for an hour and a half at a time since the late nineties. Pixar movies would primarily be classified as fantasy as they tend to star sentient cars or toys but they never fail to tell human stories with real emotion. And that's why Pixar is a staple of family movie nights across the globe. Generally, every Pixar movie is magically great, with few exceptions *cough cough Cars 2. But, in general, when you sit down for a Pixar movie, you can expect to bring a secret stash of tissues for scenes like the Ellie flashback in Up and to stifle your laughter at least a few times so the popcorn doesn't come flying out of your mouth.
Subscribe to Hollywood Insider's YouTube Channel, by clicking here. 
         But which Pixar movie is worth putting on your jammies a little bit earlier and snuggling up on the couch with some microwave popcorn tonight? Here is my list of the top ten Pixar movies that shouldn't be missed. Credit to my little sister Katie for helping me sort out this list. I've allowed one movie on the list per franchise. This means I will have to choose between Toy Stories, which is a struggle worthy of a college admissions essay.
Related article: Please Sign Petition: Has Mount Everest Been Stolen? Google/Apple Must Rectify Error which has stolen Nepal's national landmark Mount Everest and placed it in China – please sign NOW
Also, don't get too upset about one writer's personal opinion. I have my tastes and you have yours so don't start drafting hate mail because you think Cars should be higher on the list. Everything that has been released before the writing of this article is fair game, which means everything from the first Toy Story to Onward is a contender.
Related article: Did you see the hidden messages in 'Call Me By Your Name'? Find out behind the scenes facts in the full commentary and In-depth analysis of the cinematic masterpiece 
You'll want to hold your loved ones a little tighter after watching this one. A dad fish loses his kid and teams up with an amnesiac fish to find him. This movie stars the Queen of Comedy Ellen DeGeneres as Dory so you best believe it's going to be funny. My favorite part of this movie is when Marlin and Dory catch a list from the surfer bro sea turtles. Any parent can relate to Marlin's desire to jump over any hurdle to find his child. Whenever I get into a dilemma, I always sing to myself, "Just keep swimming, just keep swimming," but, legally, I cannot be held accountable if your kids start singing that till your ears bleed after watching this movie.
Limited Time Offer – FREE Subscription to Hollywood Insider, for substance and meaningful entertainment that is free of gossip and scandal, click here
This is one you can't watch without your family. I know all Pixar movies are family movies but trust me, this one is a FAMILY MOVIE. A family of superheroes live a normal suburban life after superheroes are banned from saving the world and such. The father of the family is eager to take one last call to action but keeps it a secret from his family. I'm always caught off guard by how funny this movie is every time I watch it. There are a multitude of quotable and meme-worthy lines. But above all, the movie's about a family learning to work together to fight off insurmountable odds.
Exclusive: Lion King is now a talk show host? The Launch of NEWEST ANIMATED TALK SHOW – 'The Anytime Show' with host Mister H. I. | Much needed humor and perspective
Monsters Inc. makes you question everything you thought you knew about monsters. The city in which the movie takes place is powered by children's screams, which monsters must go into kids' bedrooms to collect. Things go awry when Sully the monster accidentally brings a kid back into the city and must hide her from the authorities. This movie provided one of the Walt Disney companies cutest characters, Boo, which is saying a lot being that they also brought us Dumbo and Olaf. But beyond that, Monsters Inc. is a movie about learning to let the unknown into your heart. Sully's relationship with Boo is one of the sweetest friendships in any Pixar movie. This movie has everything; heart, humor, and a great story.
Related article: 'God's Own Country' is a Must-Watch for Fans of 'Call Me By Your Name'
Ratatouille is a culinary film that has the audience sympathizing with a rodent that can cook up duck confit like nobody's business. Remy has big dreams of being a chef in Paris while the rest of his clan is in search of the next garbage can to eat out of. Eventually Remy finds a human who he can manipulate by pulling the hairs on his head and uses him to become a successful cook. The animation in this movie is spectacular and the timeless message of following your dreams no matter what odds are stacked against you is timeless. Remy is a character you can't help but love no matter what situation he gets himself into. 
Related Article: Want GUARANTEED SUCCESS? Remove these ten words | Transform your life INSTANTLY
This one's a diversity win for Pixar because never before has the company made a movie starring robots aka Wall-E. A waste collection robot goes on an extraterrestrial adventure to save humanity and get them back to earth. The love story between WALL-E and EVE is surprisingly touching and emotional given that they're, you know, robots. Another animation company might have played this relationship up for laughs but in this case it's the emotional core of the movie. The animation is groundbreaking and almost every frame is absolutely stunning. But, above all, the most impressive aspect of this movie is that it's almost entirely non-dialogue and the plot is moved forward through visual storytelling, which is quite a feat for a feature-length film. It's a risk because with no dialogue the audience could get confused or lose interest, but WALL-E is a success on all fronts.
Related articles:  A Tribute To The Academy Awards: All Best Actor/Actress Speeches From The Beginning Of Oscars 1929-2019 | From Rami Malek, Leonardo DiCaprio To Marlon Brando & Beyond | From Olivia Colman, Meryl Streep To Bette Davis & Beyond
Inside Out is a tearjerker. The bright colors and fun characters in this movie attract younger kids, but you should definitely watch this if you have a teenager who thinks they're alone in the world. A teenager is forced to move with her family to a new state and her personified emotions run amuck trying to figure out how to emotionally deal with this change. This one is a personal favorite of mine because it stars some of my comedy heroes like Amy Poehler, Lewis Black, and Phyllis Smith of The Office fame. If you're looking for a funny movie to watch with the kids this would certainly qualify. But, on a deeper level, this movie is about a girl growing up and the psychological changes that come as she must grasp the realities of life. The story is incredible and emotionally gripping and the overall message is it's okay to feel your feelings.
Related article: Why Queen Elizabeth II Is One Of The Greatest Monarchs | Her Majesty Queen Elizabeth II of United Queendom of Great Britain & Northern Ireland (Video Insight)
4.
Up
(2009)
Has there ever been a movie that has you bawling within the first five minutes before or since Up. Up has you hooked to the character of Carl, an otherwise irritable and grumpy seeming old man with a flashback that spans from him meeting his wife to her untimely death. It's a masterful way to begin a story. The rest of the movie is spent with Carl and Junior Wilderness Explorer Russell, as they try to figure out how to cross off an item on Carl's bucket list and make it to Paradise Falls. This movie is a beautiful story with themes of opening yourself up to the unknown and learning to let people in even if you've been hurt before. The animation is spectacular and we have yet another contender for Pixar's cutest character in Up with Dug. It has some great action sequences fit for any family who likes adventure in their movies.
​Related article: FACT-CHECKED Series: Timothée Chalamet and 32 Things About This Extraordinary Superstar 
Related article: FACT-CHECKED Series: Armie Hammer and 32 Facts About Our Mega-Star
Onward is a story to please both fantasy-loving kids and the more jaded adult audience members. A formerly fantastical world has now adjusted to the conveniences of modern life and has lost its magic. Ian is gifted with a magic staff that can bring his dead father back to life for one day and one day only. When the spell goes awry and he brings only his father's bottom half back, he must go on a quest to bring the rest of dad back to life. The movie is a beautiful meditation on the bond between brothers. It's heartwarming and the characters are so hard not to love. And don't think for a second it misses out on that classic Pixar humor. WithGuardians of the Galaxy and Parks and Recreation under his belt, Chris Pratt doesn't miss a comedic beat as Barley. And Tom Holland takes yet another turn as the misunderstood awkward teenager as Ian. It's a movie that's impossible not to love.
2.
Coco
(2017)
Coco is a gorgeous movie in all respects. It is centered around the Mexican tradition of Dia De Los Muertos. Miguel borrows the guitar from the memorial of his favorite singer and is transported to the Land of the Dead. He must find a way to get his family to accept his love of music in order to get transported back to the living world. This one's got everything. The animation is breathtaking, the music's great, and the story will have you hugging your loved ones as tightly as you can. Family is a very important part of Mexican culture and it definitely shines through in this movie. The scene where Miguel's elderly grandmother with a fading memory sings Remember Me with Miguel will have the manliest of men in tears.
Related article: Watch: Reaction From Stars On The Making Of – Toy Story 4 | Tom Hanks, Tim Allen, Keanu Reeves & others
Related article: FACT-CHECKED Series: Leonardo DiCaprio and 32 Facts on the Legendary Star
Related article: FACT-CHECKED SERIES: Prince Harry and 32 Facts on the Duke of Sussex
It was a Herculean effort to choose between Toy Story movies. The first one redefined animation, the second one is as action-packed as a movie about sentient toys can be, and even  Toy Story 4 was a strong contender being that I was in stitches every time Ducky and Bunny came on screen. The reason I chose Toy Story 3? I have never felt closer to the characters emotionally than I did in this movie. Andy's going away to college and must give away his childhood toys but after a mix-up, they end up at a daycare ruled by a tyrannical stuffed bear named Lots-o. Have you ever wished you had brought Kleenex to a movie more than with this one? When the toys hold hands in the incinerator and accept their fate, my heart melts every time. This movie was perfectly timed so that people who were fans of the first movie were adults when this movie was released,  which hits the mark exactly for a movie about sentimentality for the past. Nostalgia tears are flowing.  
By Carrie Fishbane
More Interesting Stories From Hollywood Insider
– Do you know the hidden messages in 'Call Me By Your Name'? Find out behind the scenes facts in the full commentary and In-depth analysis of the cinematic masterpiece
– A Tribute To The Academy Awards: All Best Actor/Actress Speeches From The Beginning Of Oscars 1929-2019 | From Rami Malek, Leonardo DiCaprio To Marlon Brando & Beyond | From Olivia Colman, Meryl Streep To Bette Davis & Beyond
– Why Queen Elizabeth II Is One Of The Greatest Monarchs | Her Majesty Queen Elizabeth II of United Queendom of Great Britain & Northern Ireland
– Compilation: All James Bond 007 Opening Sequences From 1962 Sean Connery to Daniel Craig
– In the 32nd Year Of His Career, Keanu Reeves' Face Continues To Reign After Launching Movies Earning Over $4.3 Billion In Total – "John Wick", "Toy Story 4", "Matrix", And Many More
– Want GUARANTEED SUCCESS? Remove these ten words from your vocabulary| Transform your life INSTANTLY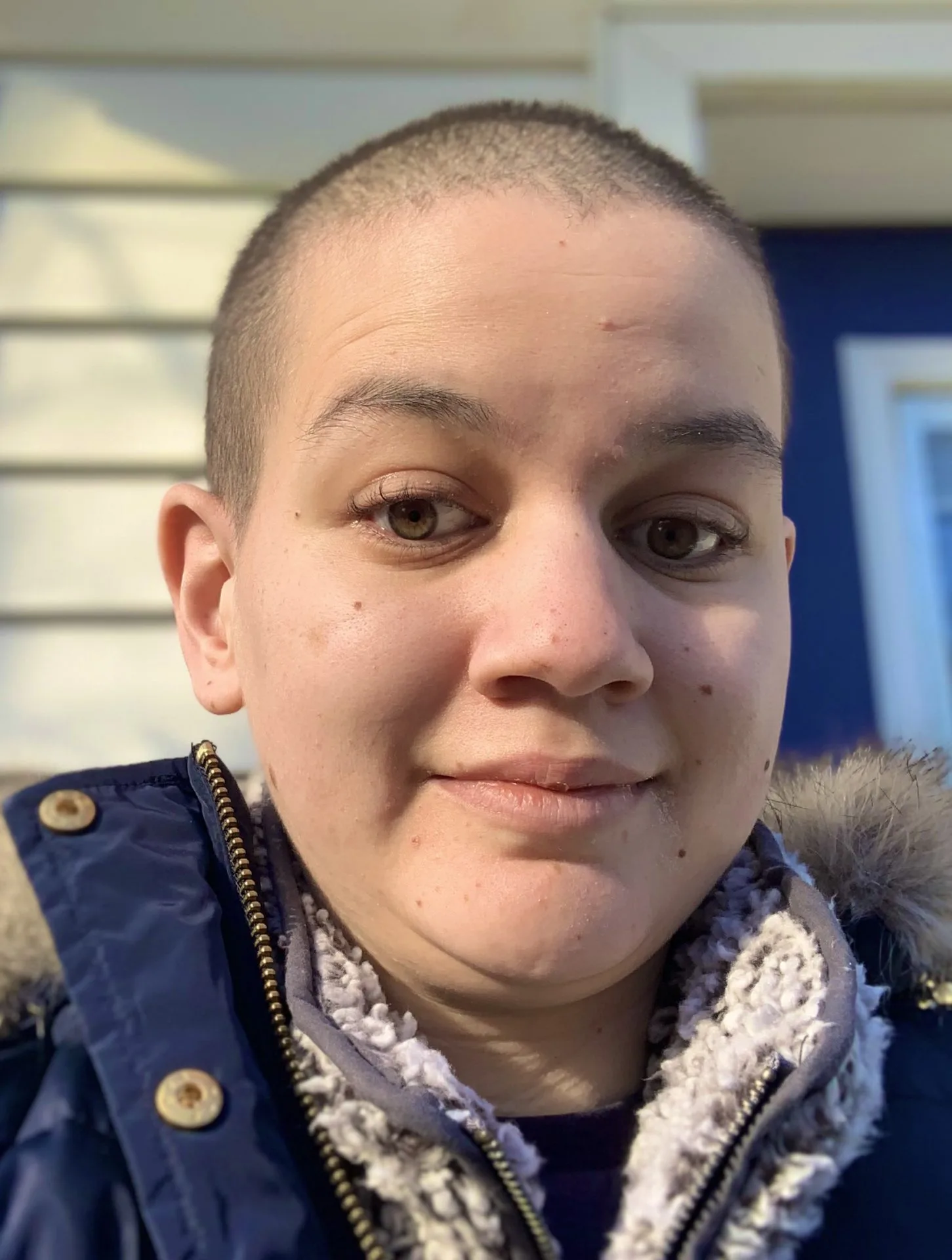 Carrie Fishbane is obsessed with all things comedy and loves to reflect on the impact of comedy on the world. Having spent thousands of hours studying literature, she also writes about the political impact of entertainment and the power movies and TV have to create social change. Hollywood Insider promotes ethics and substance in entertainment, which is exactly in line with Carrie's perspective. Carrie's favorite movies include Jojo Rabbit, Deadpool, and Inception and her favorite shows are Rick and Morty, Crazy Ex-Girlfriend, and The Office.