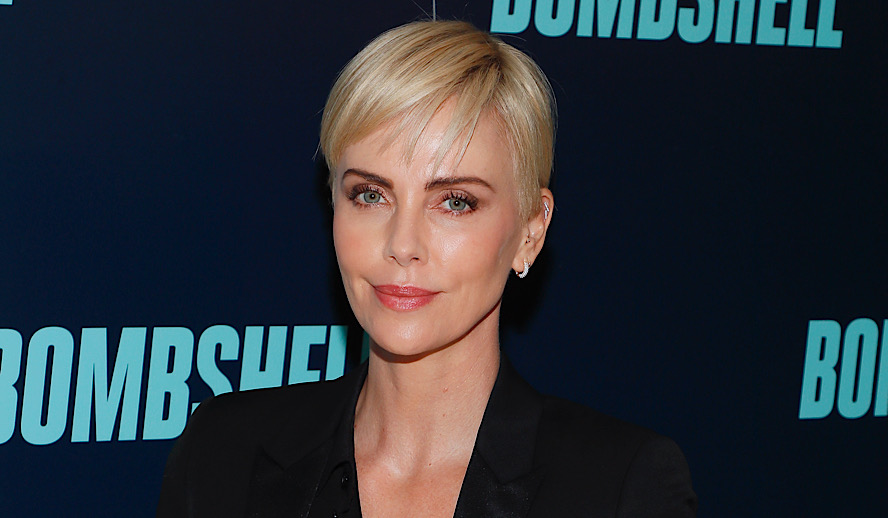 Video Version of this Article
Photo/Video: Charlize Theron at the 'Bombshell' Premiere/Paul Morigi/Getty Images for Lionsgate Entertainment/ Hollywood Insider YouTube Channel
Born and raised in Benoni, South Africa, actress Charlize Theron had a relatively unique start in the entertainment industry. She began as a model at age 16, and then practiced ballet at The Joffrey Ballet School in New York before a knee injury ended her dancing career. Traveling to Los Angeles on a one-way plane ticket, a penniless Theron struggled to survive as she lived out of a motel. However, while arguing with a bank teller on one fateful day she was approached by a talent agent, who gave her his business card. 
Coming from humble origins that few other Hollywood stars could even begin to imagine, Charlize Theron has carved for herself an incredibly successful career. Beginning with intense dramas and eventually finding herself in the world of action films, she is easily one of the most successful female actresses still working today. From an uncredited role in Children of the Corn III: Urban Harvest, to her newest action film The Old Guard, let's examine Charlize Theron's long and action-packed filmography:
Related article: MUST WATCH – Hollywood Insider's CEO Pritan Ambroase's Love Letter to Black Lives Matter – VIDEO
'Mighty Joe Young'
As one of the earliest starring roles in her career, Ron Underwood's Mighty Joe Young allowed Charlize Theron to really show off her acting ability. The film revolves around Joe, an enormous mountain gorilla who is brought to the United States from Africa in order to protect him from poachers. Theron stars as Jill Young, Joe's caretaker whose mother was killed by the same poacher who orphaned Joe. Bill Paxton also stars as Gregg O'Hara, a zoologist who convinces Jill to come to America with Joe. 
Theron's performance as Jill Young is extremely charismatic and emotional, forming the backbone of the film's story. Despite the fact that she is interacting at length with a massive puppet, Theron's charisma and relationship with Joe makes the gorilla seem more real than he otherwise would. The relationship between Theron and Paxton's characters also adds more humanity and reality to a film that may have otherwise seemed more like a Muppets movie. 
Related article: The Power of Positivity: Ikorodu Bois + Chris Hemsworth + Russo Brothers + Sam Hargrave
Limited Time Offer – FREE Subscription to Hollywood Insider, independent media network for substance and meaningful entertainment that is free of gossip and scandal, factual news on culture, click here
'Monster' – Charlize Theron's First Oscar Award Win
By 2003 Charlize Theron was well-established in the entertainment world, with roles in films such as The Devil's Advocate, Mighty Joe Young and The Cider House Rules. However, she found huge success fairly early in her career with the 2003 crime drama Monster. Directed by Patty Jenkins, known for directing Wonder Woman, the film tells the true story of Floridian serial killer Aileen Wuornos as she robs and murders seven male clients while working as a prostitute. 
Charlize Theron's performance brings a great deal of humanity to a seemingly ruthless and brutal person. Her portrayal of mental illness, specifically borderline personality disorder, was met with high praise for its accuracy and tasteful treatment. She appears constantly on-edge, never comfortable in her environment, which highlights the character's mental state and makes her seem more sympathetic. The role was also a physical transformation for Theron, as she prepared for the role by gaining 30 pounds, shaving her eyebrows and donning prosthetic teeth. Charlize Theron won an Academy Award for Best Actress and a Golden Globe Award for Best Actress in a Drama for her performance as Aileen Wuornos, a huge success for someone still so early in their career. 
Related article: Must-Watch: 'The Old Guard' Review – Charlize Theron Continues To Dazzle
Related article: Video: 'Bombshell' Golden Globes Nominated & Oscar-Worthy – Rendezvous At The Premiere With Reactions From Charlize Theron, Nicole Kidman, Margot Robbie & Team
'North Country' 
A 2005 drama film directed by Niki Caro, North Country is another film starring Charlize Theron that is based on a true story. The film is heavily based on Jenson v. Eveleth Tactonite Company, the first class-action sexual harassment lawsuit in the United States. Filed in 1988 due to the intense abuse of female workers in an Eveleth, Minnesota iron mine, the case set a precedence for protection against sexual harassment in the workplace. While North Country changes the names of those involved in the case, it closely follows the real-life events. 
Charlize Theron's performance as Josey Aimes, based on the real-life mine worker Lois Jenson, is very powerful. The character goes through a gauntlet of terrible trauma, and yet Theron's performance exudes strength and pride. Her body language perfectly portrays a person that, while still human and vulnerable, has an unshakeable and steely determination that cannot be broken. Theron's involvement in North Country is also similar to one of her latest films, Bombshell, which also revolves around sexual harassment in the workplace. 
Related article: Analyzing 'Mad Max: Fury Road' – All Hail Charlize Theron's Imperator
Related article: Video: Full Commentary & Reactions From Stars On 'Bombshell' With Charlize Theron, Nicole Kidman, Margot Robbie, Jay Roach & Team
'Prometheus'
While the most successful films of early career were biographical films and dramas, Theron also built up a long history of science fiction films. The Astronaut's Wife, Æon Flux, Hancock and Astro Boy are all early examples of her interest in sci-fi films. However, Ridley Scott's terrifying 2012 space adventure Prometheus stands out as one of Theron's greatest trips to space. A prequel to Scott's classic 1979 space horror flick Alien, the movie sees a crew of scientists visiting an alien planet and being consumed by what they find there. 
Charlize Theron appears in the ensemble cast as Meredith Vickers, an employee of the fictional Weyland Corporation. Theron's character is morally ambiguous, with her loyalty to the shadowy corporation giving her a hidden agenda compared to the rest of the ship's crew. She appears in the background of many scenes, silently watching other characters, to give the audience a heightened sense of tension. This performance follows a tradition of morally ambiguous characters in previous Alien franchise films, such as the first film's android traitor Ash or Aliens' corporate representative Burke. However, Theron is able to give the character a great deal of nuance through her tumultuous relationship with other members of the crew. Charlize Theron was originally meant to play the film's main character, Elizabeth Shaw, but she was replaced by Naomi Rapace due to scheduling conflicts.  
Related article: A Tribute To The Academy Awards: All Best Actor/Actress Speeches From The Beginning Of Oscars 1929-2019 | From Rami Malek, Leonardo DiCaprio To Marlon Brando & Beyond | From Olivia Colman, Meryl Streep To Bette Davis & Beyond
Subscribe to Hollywood Insider's YouTube Channel, by clicking here. 
'Mad Max: Fury Road' 
An action-packed thrill ride through the apocalypse, George Miller's Mad Max: Fury Road gives Charlize Theron every opportunity to shine. While the titular character is Max Rockatansky, played by Tom Hardy, for all intents and purposes the main character of the film is Theron's Imperator Furiosa. A warrior previously in service of the villainous Immortan Joe, Furiosa's change of heart and effort to free Joe's concubines is what kicks off the film's plot. 
Charlize Theron's intensely physical performance as Furiosa paints the portrait of a seasoned warrior who was raised in a nuclear wasteland. She is a physical match for any opponent, and is the de facto leader of the film's band of survivors. However, she is also kind and compassionate, leading to her proposing an uneasy alliance with the unhinged Max. The character arc experienced by Furiosa throughout the film, including a scene where she breaks down in grief, would not be complete without Theron's ability to portray both strength and vulnerability. A sequel focused exclusively on Furiosa was announced by Miller shortly after the release of Fury Road, though nothing has been announced recently. 
Related article: 'Call Me By Your Name' – Full Commentary and In-Depth Analysis
Related article: Theresa Kachindamoto is a Real-Life Black Queen, A True Leader
'Atomic Blonde' 
After sharing the spotlight with Tom Hardy in Fury Road, Theron is given the chance to steal the show in the 2017 spy thriller Atomic Blonde. The intense action film, directed by John Wick co-director David Leitch, takes place in Berlin on the day before the fall of the Berlin wall. It follows Lorraine Broughton, a British MI6 agent who must navigate through a web of espionage in order to reclaim an important piece of intelligence. 
Fans of John Wick will recognize the intense style and action that David Leitch brings to Atomic Blonde. Theron trained extensively to portray the superspy Lorraine, working with eight personal trainers every day and suffering several injuries from training. However, this effort paid off, as the fight scenes in the film are extremely visceral and exciting. Often outnumbered and fighting bare-handed, Lorraine uses every advantage at her disposal to defeat her enemies, often using household items as deadly weapons. Her relationship with supporting characters, such as James McAvoy's David Percival or Sofia Boutella's Delphine Lasalle, allows Theron to give the audience small glimpses of humanity in an otherwise strictly professional character. A sequel to Atomic Blonde is reportedly in development, and a crossover with the John Wick franchise has apparently been discussed as well. 
Related article: Good Cop Stephen Mader Fired For REFUSING to Shoot A Black Person
Related article: Live Updates: List of Successes From Black Lives Matter Protests!
'Bombshell' 
One of Theron's most recent releases, Bombshell harkens back to the subject matter of 2005's North Country. Directed by Jay Roach and released last year, the movie is a drama that tells the true story of several women who were sexually harassed while working at Fox News. Charlize Theron stars as journalist Megyn Kelly, Nicole Kidman plays journalist Gretchen Carlson, and Margot Robbie plays a fictional character named Kayla Pospisil who is an amalgamation of various real-life Fox News producers. 
The three female leads were all celebrated for their performances, which provide an accurate and realistic look into the events that transpired at Fox News. Charlize Theron and Margot Robbie were nominated for Academy Awards for Best Actress and Best Supporting Actress respectively, for their performances in the film. Theron's involvement demonstrates that while she is now known as a big action star, she is still determined to draw attention to issues of social justice. Despite reaching legendary status, she has refused to forget her own background or morals. 
From an early life of poverty to one of the highest-paid actors in Hollywood, Charlize Theron's life has been an adventure. Throughout her career she has inhabited a number of different roles, from the kindhearted gorilla caregiver Jill Young to the deadly Imperator Furiosa. However, the common element amongst all of these roles is Theron's ability to portray both vulnerability and strength with a single glance. 
We, at Hollywood Insider, will continue to support Charlize and cheer for each of her projects. We know there are more achievements and life victories to come from you. Charlize we adore you, we respect you and we are dazzled by you. Please continue to win over the whole world without apologies.
Click here to read Hollywood Insider's CEO Pritan Ambroase's love letter to Black Lives Matter, in which he tackles more than just police reform, press freedom and more – click here.
An excerpt from the love letter: Hollywood Insider's CEO/editor-in-chief Pritan Ambroase affirms, "Hollywood Insider fully supports the much-needed Black Lives Matter movement. We are actively, physically and digitally a part of this global movement. We will continue reporting on this major issue of police brutality and legal murders of Black people to hold the system accountable. We will continue reporting on this major issue with kindness and respect to all Black people, as each and every one of them are seen and heard. Just a reminder, that the Black Lives Matter movement is about more than just police brutality and extends into banking, housing, education, medical, infrastructure, etc. We have the space and time for all your stories. We believe in peaceful/non-violent protests and I would like to request the rest of media to focus on 95% of the protests that are peaceful and working effectively with positive changes happening daily. Media has a responsibility to better the world and Hollywood Insider will continue to do so."
Vote with a conscience – Register to Vote – Your vote saves lives and ends systemic racism
Ways to support Black Lives Matter Movement to end systemic racism
– Do you know the hidden messages in 'Call Me By Your Name'? Find out behind the scenes facts in the full commentary and In-depth analysis of the cinematic masterpiece
– A Tribute To The Academy Awards: All Best Actor/Actress Speeches From The Beginning Of Oscars 1929-2019 | From Rami Malek, Leonardo DiCaprio To Denzel Washington, Halle Berry & Beyond | From Olivia Colman, Meryl Streep To Bette Davis & Beyond
– In the 32nd Year Of His Career, Keanu Reeves' Face Continues To Reign After Launching Movies Earning Over $4.3 Billion In Total – "John Wick", "Toy Story 4", "Matrix", And Many More
Charlize Theron, Charlize Theron, Charlize Theron, Charlize Theron, Charlize Theron, Charlize Theron, Charlize Theron, Charlize Theron, Charlize Theron, Charlize Theron, Charlize Theron, Charlize Theron, Charlize Theron, Charlize Theron, Charlize Theron, Charlize Theron, Charlize Theron, Charlize Theron, Charlize Theron, Charlize Theron, Charlize Theron, Charlize Theron, Charlize Theron, Charlize Theron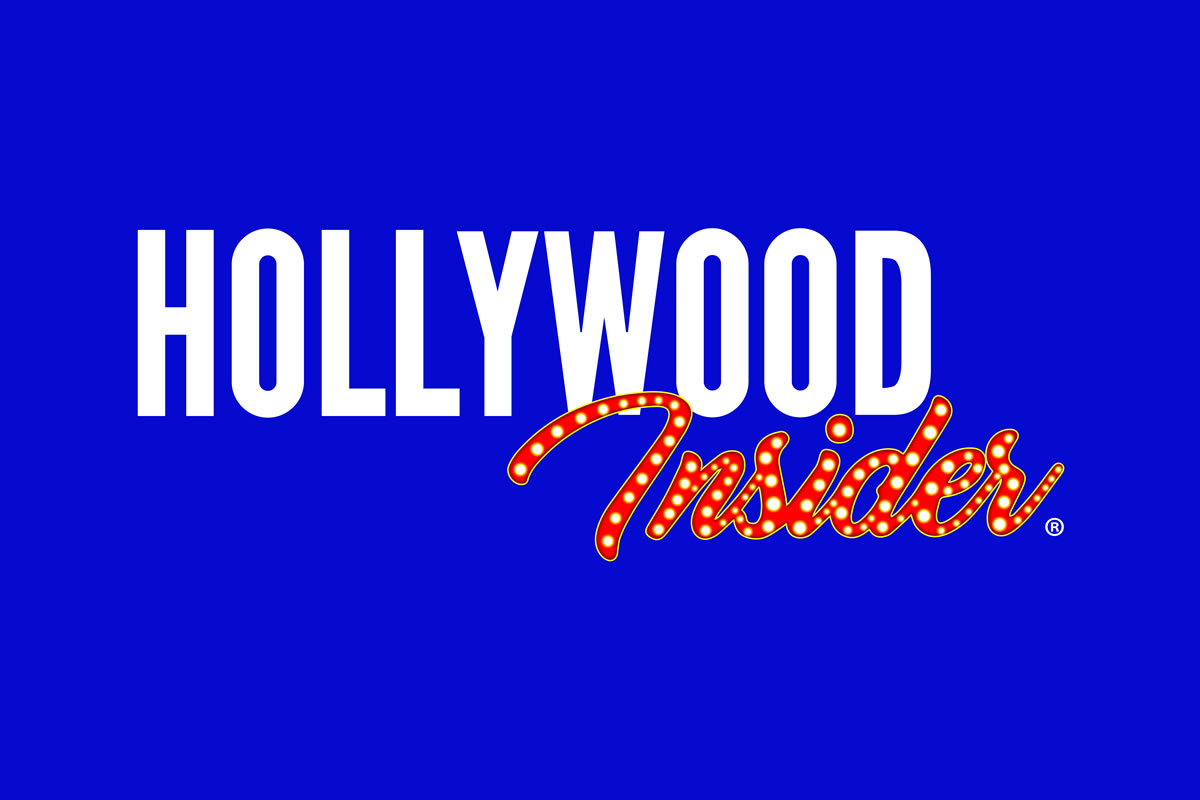 Hollywood Insider  is a media network thatfocuses on substance and meaningful entertainment/culture, so as to utilize media as a tool to unite and better our world, by combining entertainment, education and philanthropy, while being against gossip and scandal.