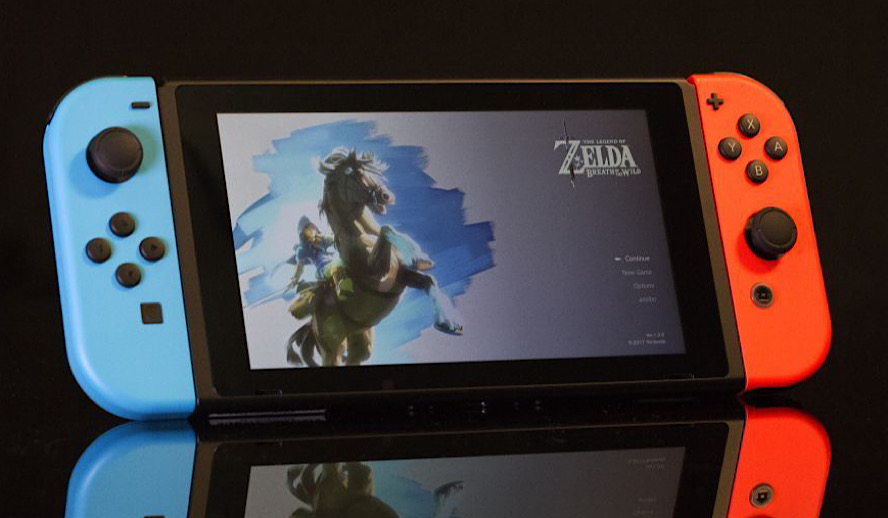 Photo: Nintendo Switch
The Nintendo Switch – A Revolutionary System
Among entertainment companies, few came out of 2020 better than Nintendo. Nintendo, the company that gave us Mario, Kirby, Star Fox, Samus Aran, and Donkey Kong, likely could not have been more poised to benefit from COVID-19 sweeping the globe had CEO Shuntaro Furukawa been outfitted with a crystal ball at the company's Kyoto headquarters.
As employees were furloughed, schools were closed, and traditional outdoor pastimes like sporting events, concerts, and theatrical releases were canceled, people everywhere suddenly had a lot of time on their hands and a lot of problems to take their minds off of. Nintendo was there to welcome all-comers with open arms. With its unfussy controls, its adaptable playstyle, and a soothingly familiar library of game titles, the Nintendo Switch is perfect for casual gamers. In 2020, Nintendo was more popular than ever, even making major inroads to capture demographics that have traditionally eluded gaming companies, including people 45 and older.
Related article: A Screen is A Screen: Actors Are Moving to Video Games as a New Medium For Their Career
Related article: 'The Last of Us Part 2': One of The Best Video Games with LGBTQ+ Characters
Unlike other mainstream gaming consoles, the Switch is designed for both mobile and stationary play. The console's controllers, called Joy-cons, are detachably connected to the left and right side of a small screen, allowing the system to be used as a handheld device. When you place the Switch in its dock connected to your television, the console's screen instantly mirrors to the TV. This means that if you wanted to curl up in your bed for the entire month of March and play Animal Crossing, you could. It also means that if you wanted to sit for hours in your bathroom, or pace restlessly around your locked-down apartment, you could take the Switch with you. If all that wasn't enough to make the Switch perfect for 2020, Nintendo had the foresight to release the Nintendo Switch Lite in 2019. The Nintendo Switch Lite sacrificed the system's ability to connect to a television screen, but it knocked $100 off of the Switch's already budget-friendly price tag of $299.99.
The Year of the Switch
Despite making its original debut in the Spring of 2017, the Switch has demonstrated remarkable longevity. While Microsoft and Sony spent 2020 ramping up to holiday releases of their new superpowered mega-consoles (with sticker prices floating just north or south of $1000), Nintendo has no immediate plans to put the Switch out to pasture. The PlayStation 5 and the Xbox Series X may be available for Christmas 2020, but the Nintendo Switch is the best-selling console this holiday season. In fact, the Switch has been the top-selling console for 24 months in a row, selling over 15 million units in 2020.
Related article: MUST WATCH – Hollywood Insider's CEO Pritan Ambroase's Love Letter to Black Lives Matter – VIDEO
Subscribe to Hollywood Insider's YouTube Channel, by clicking here. 
Naughty Dog's The Last of Us 2, a PlayStation exclusive, may have won Game of the Year at The Game Awards and the Golden Joystick Awards in 2020. CD Projekt Red's Cyberpunk 2077, starring Keanu Reeves and hyped into the stratosphere, is available to play on pretty much every system that isn't the Nintendo Switch. But Nintendo exclusives like Animal Crossing, Mario Kart, and Super Smash Bros. Ultimate have shown remarkable staying power, continuing to garner new players in droves for months and even years since their respective launches. For years, Nintendo has used its deep roster of beloved characters and gamer nostalgia to drive sales.
Hyrule Warriors: Age of Calamity, which builds off of the immensely popular storyline from Switch launch title The Legend of Zelda: Breath of the Wild, broke franchise records by selling 3 million copies in four days. New installments in the Pokémon and Luigi's Mansion franchises also charted as bestsellers. The Switch has also been fertile ground for indie developers, with games like Hades, Among Us, and Untitled Goose Game making the system their console home.
Hades Wins Big
Hades, a 2020 release from Supergiant Games, was an underdog challenger to The Last of Us 2 for Game of the Year; it lost, but it ended up taking home The Golden Joystick's Critics' Choice Award and Best Independent Game from The Game Awards. The game is a roguelike, meaning players must collect items and upgrades and battle through procedurally-generated dungeons until their character dies or wins and the process starts over again. In addition to having incredible replayability from a mechanical standpoint, Hades also received glowing reviews for its deep storyline, which draws from the rich well of Greek mythology. The game is likely to have you reaching for D'Aulaire's Book of Greek Myths or Stephen Fry's Mythos to find out what really went down between Zeus, Poseidon, Aphrodite, and the gang. 
Related article: The Power of Positivity: Ikorodu Bois + Chris Hemsworth + Russo Brothers + Sam Hargrave
Limited Time Offer – FREE Subscription to Hollywood Insider
Click here to read more on Hollywood Insider's vision, values and mission statement here – Media has the responsibility to better our world – Hollywood Insider fully focuses on substance and meaningful entertainment, against gossip and scandal, by combining entertainment, education, and philanthropy. 
That's not to say that the game doesn't put its own spin on Olympian lore. The player controls Zagreus, an obscure son of Hades who is obsessed with escaping the Underworld and joining his relatives on Mount Olympus. As you fight your way through your father's ghostly hordes, you gain assistance from the Greek Pantheon, whose diverse talents make each escape attempt feel unique. While dying ends your run, each try makes your character incrementally stronger, and it also progresses your relationships to other denizens of Hades, including Achilles, Orpheus, and a cute Gorgon named Dusa. While the main storyline takes about 20 hours to complete, Hades's phenomenal voice actors provide narration for about 70 additional hours of sidequests, unlockables, and post-game secrets.
With Age of Calamity, the Legend Continues
While Nintendo's flagship series has from the beginning been that of the Italian plumber locked in endless combat with a dragon for the heart of a princess, The Legend of Zelda has been vying for our hearts (and rupees) for nearly as long. Actor Robin Williams even named his daughter Zelda in honor of the game's princess. The franchise's release on the Switch, The Breath of the Wild, finally gave it a chance to beat Mario and Luigi. Not only did Breath of the Wild narrowly outsell the Switch's Super Mario Odyssey, it also topped Metacritic's Best-of-the-Decade list, which aggregates the best-of lists of critics across the Internet. 
Related article: Hollywood Insider's CEO Pritan Ambroase: "The Importance of Venice Film Festival as the Protector of Cinema"
Related article: The Masters of Cinema Archives: Hollywood Insider Pays Tribute to 'La Vie En Rose', Exclusive Interview with Director Olivier Dahan
Breath of the Wild wowed audiences with its gorgeous open-world landscapes and immersive gameplay, and the game's saga continues with Hyrule Warriors: Age of Calamity. As a Zelda-themed installment of Omega Force's popular Dynasty Warriors franchise, Age of Calamity focuses more on military tactics than the survivalist combat of its predecessor, allowing players to hack-and-slash through endless hordes of monsters. It also features seventeen new playable characters in addition to the series' hero Link. Gaming magazine Famitsu gave the game 36/40, a score only beaten by one other Switch game–Animal Crossing: New Horizons.
Animal Crossing Keeps Us Sane
If the Switch was the perfect console for the 2020 quarantine, Animal Crossing: New Horizons was the perfect game. Arriving right at the beginning of the COVID-19-dictated 'new normal', New Horizons gave players a sense of community when they needed it most. After arriving on a desert island, players establish friendships with a growing population of animal neighbors, gaining responsibilities as their towns grow in complexity. The game takes place in real-time, meaning its 24-hour clock syncs up with the real world, seasons change, and holidays are celebrated. Nintendo has been surprisingly robust with updates for the game, periodically giving players new things to do throughout the year. In this way, the game also gave many players, suddenly unmoored from their jobs and social lives, a needed sense of routine.
Related article: Everything We Know About Tom Holland's 'Uncharted' Film Inspired by a Popular Video Game Series
Related article: Dino DNA: How the 'Jurassic Park' Series/Franchise Has Innovated Itself Beyond Extinction
That's not to say that the game isolates people in a purely imaginary digital world–the Switch's online capability allows players to visit the faraway islands of both friends and strangers. Only increasing the customizability established in previous Animal Crossing games, New Horizons became a genuine cultural phenomenon in 2020. Celebrities ranging from Awkwafina to Chrissy Teigen to T-Pain to Brie Larson have gushed about the hours they've spent befriending characters like Tom Nook, Isabelle, and K.K. Slider. Danny Trejo gave a tour of his island on YouTube, and Elijah Wood visited a fan's island to sell turnips. Even Joe Biden had an island, designed by his campaign for supporters to visit during the 2020 Presidential Election. Players could explore a field office, view Biden yard signs in front of animals' houses, and even take a picture with a digital avatar of Biden himself. With over 26 million copies sold, it's possible the Animal Crossing voting bloc was what ultimately tipped the election in Biden's favor.
Letting Off Steam with Smash Bros.
Since its original 1999 release on the Nintendo 64, Super Smash Bros. has been a franchise that allows characters from various videogame franchises to appear on screen together, interact, and beat each other senseless. In Super Smash Bros. Ultimate, players can choose from the game's largest roster to date–the game features Wario, Pikachu, Sonic the Hedgehog, Bayonetta, Final Fantasy's Cloud, and Minecraft's Steve, to name a few. Guessing who Masahiro Sakurai, the game's director, is going to next add to the battle has become a 2020 pastime in and of itself. As the game's mechanics and number of characters have evolved, so has the game's community, eventually developing a vibrant esports scene.
Related article: Everything We Know About The Upcoming 'Monster Hunter' Movie With Milla Jovovich
Related article: Video | The Artist Evolves: All Leonardo DiCaprio Roles & Performances, 1980s to 2020 Filmography
In a year of curtailed calendars for live sports, esports has filled the gap. Elite players can compete for big prizes and prestige at international events (often hosted digitally in 2020). As esports has grown, its top-tier players have become heroes themselves, gaining massive followings. The rise of the website Twitch, which allows gamers to stream their gameplay to their fans, has only increased this phenomenon. Casual players can get in on the sporting aspect of Smash as well–the game allows players to match with each other for online tournaments, which can be as casual or as heated as the player can take.
Letting Off More Steam with Untitled Goose Game
Untitled Goose Game, a "slapstick-stealth-sandbox" game from developer House House, allows players to control a diabolical goose that wreaks havoc on the residents of a sleepy village in the English countryside. Praised for its absurd humor and its relaxing soundtrack, the game sold a million copies and quickly became an Internet meme. While it was initially released in September of 2019, September 2020 saw the game updated with a co-op mode for those fortunate enough to have other human beings in their immediate physical surroundings. 
At the 2020 D.I.C.E. Awards, Untitled Goose Game beat contenders like Hideo Kojima's Death Stranding for Game of the Year. Anglophiles are sure to love the game's gentle genial charms, but as with Netflix's The Crown, they should remember that Untitled Goose Game takes significant dramatic license. England's countryside isn't really overrun with rampant geese… Or at least, that's what they want you to believe.
Nintendo Switch, Nintendo Switch, Nintendo Switch, Nintendo Switch, Nintendo Switch, Nintendo Switch, Nintendo Switch, Nintendo Switch, Nintendo Switch, Nintendo Switch, Nintendo Switch, Nintendo Switch, Nintendo Switch, Nintendo Switch, Nintendo Switch, Nintendo Switch, Nintendo Switch, Nintendo Switch, Nintendo Switch, Nintendo Switch, Nintendo Switch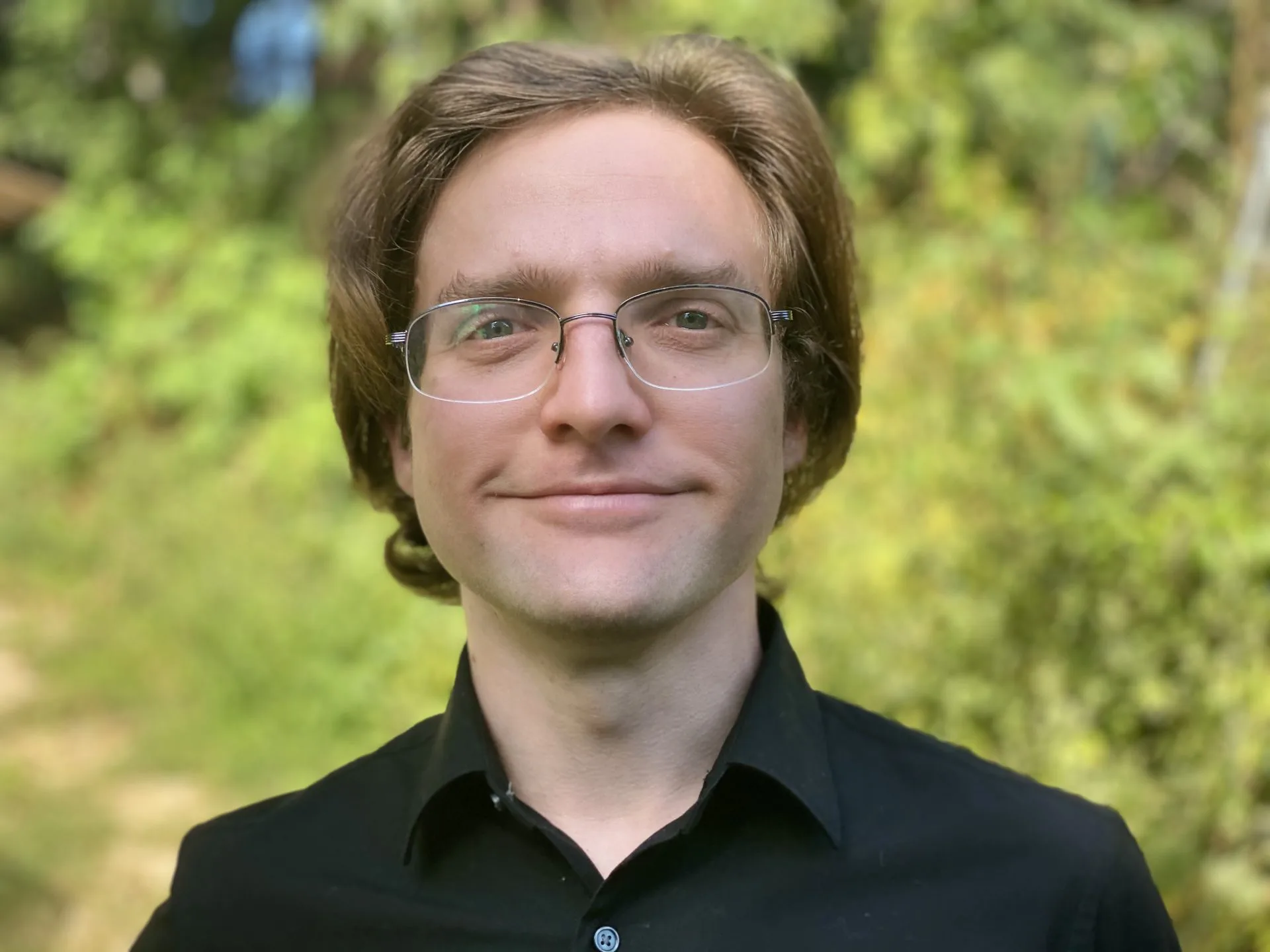 Trent
Kinnucan is a film and television critic, with over 5,000 film hours logged to date. He is devoted to maintaining an encyclopedic knowledge of cinema, with consideration for its history, its cultural impact, and its ability to create social change.
Trent
enjoys finding films that amplify voices otherwise unheard, and reveal images otherwise unseen.
Trent
's interest in media coverage as a way to inspire meaningful dialogue led him to
Hollywood Insider,
a media network that consistently prioritises journalism and content with a purpose.
Trent
also recognizes that media is meant to be enjoyed, which aligns with
Hollywood Insider's
penchant for tackling complex issues with levity and original insight.
Trent
hopes to share his love of film with others, and to help further expand the bandwidth of artists with something to say.