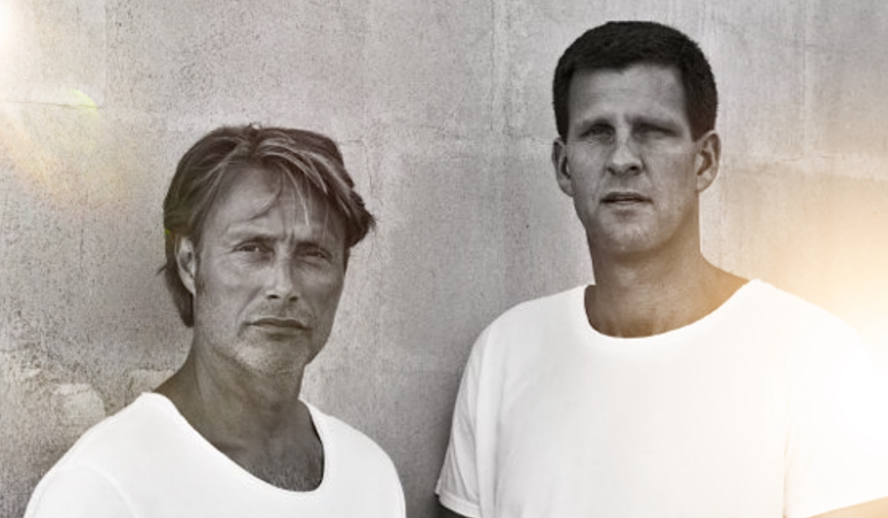 Video Version of this Article
Photo/Video: Mads Mikkelsen and Anders Thomas Jensen make the dynamic duo/Euroman/Hollywood Insider YouTube Channel
At the 93rd Academy Awards in April 2021, there were two Danish Oscar Winners – Thomas Vinterberg from Denmark won the Best International Feature Oscar Award for 'Another Round' starring Mads Mikkelsen whereas Riz Ahmed-starrer 'Sound of Metal' editor Mikkel E.G. Nielson won the Best Editing Oscar Award. Vinterberg dedicated his award to his daughter and Mikkel thanked Denmark for their contribution towards funding the film school in Denmark which helped him be where he is today, he declared, "I'm from Denmark, I would like to greet Denmark because they are extremely bold at funding the Danish film school, so we students can develop our craft and language for four years. That's amazing, this is what you get so just continue doing it."
Denmark's other constant brilliance and winner has been Anders Thomas Jensen. And today we pay tribute to Jensen.
Related article: Oscars 2021 Winners: The 93rd Show With Record-Breaking Historic Successes, Shocks and Surprises
Related article: A Tribute To The Academy Awards: All Best Actor/Actress Speeches From The Beginning Of Oscars 1929-2019 | From Rami Malek, Leonardo DiCaprio To Marlon Brando & Beyond | From Olivia Colman, Meryl Streep To Bette Davis & Beyond
Breaking the Subtitle Barrier
Weird. Wonderful. Psychotic. Insightful. Surreal. Anders Thomas Jensen might just be your favorite director that you've never heard of. The director, who hails from Denmark and therefore directs films in the Danish language, has long been treasured by American cineastes as a hidden gem. For too long, what Bong Joon Ho calls the '1-inch tall barrier of subtitles' has kept wider audiences from uncovering artists like Jensen, although perhaps more than ever we are in an era when subtitled films can reign supreme.
Bong's film 'Parasite' was handsomely rewarded at the 2020 Oscars, garnering awards for Best Picture, Best Director, and Best Original Screenplay. It seems to have triggered a seismic shift in the way international films are treated by the Academy–suddenly, they're no longer tucked away in the 'International Feature' category.
This year's Academy Awards feature Best Picture nominations for 'Minari', an American film that features Korean dialogue, and 'Sound of Metal', another American film, featuring subtitled American Sign Language. Danish director Thomas Vinterberg's 'Another Round' was the Oscar for the Best International Feature category, but Vinterberg was also nominated for Best Director. Ramin Bahrani was nominated for Best Screenplay for Priyanka Chopra Jonas's 'The White Tiger', a Hindi/English language film. Interestingly, 2021 is also a banner year for international directors making English language films, with French director Florian Zeller's 'The Father' for which Anthony Hopkins won the Best Actor Oscar Award, and Chinese director Chloe Zhao won the Oscar for Best Director for 'Nomadland' which also won the Best Picture Oscar Award and her leading lady Frances McDormand won the Oscar for Best Actress. 
Related article: A Tribute to Mads Mikkelsen: How the Delectable Dane Conquered Hollywood
Related article: Oscar Buzz: Mads Mikkelsen Swaggers Into Our Hearts in the intoxicating Danish Hit 'Another Round'
Intro to Anders Thomas Jensen
Time will tell whether this spike in international acclaim is merely a product of the global pandemic or a lasting trend, but the pandemic certainly altered the distribution model of foreign films in the US. With productions shut down and many eagerly anticipated American films being shelved for post-COVID theatrical release, streaming platforms like Netflix and Amazon Prime snapped up content for their couch-bound quarantined subscribers, often favoring international films. Film festivals around the world, once only accessible by industry insiders and those able to pay handsomely for travel and admission, migrated to the World Wide Web where they could be streamed globally.
All that's to say that this is the year to discover Anders Thomas Jensen. Not that the director needs the endorsement of a virus and the geriatric gatekeepers of American Prestige Cinema to deserve discovery. For one, he's got the endorsement of actor Mads Mikkelsen, who has appeared in all five of his features. Besides that, Jensen's films speak for themselves. Fans of the oddest and most eccentric auteurs of Cinema will find a veritable smorgasbord of delights in his filmography. There's 'Flickering Lights', which follows a foursome of low-rent Copenhagen thieves who take to the country after a score only to slowly succumb to the charms of their bucolic hideout.
Related article: MUST WATCH – Hollywood Insider's CEO Pritan Ambroase's Love Letter to Black Lives Matter – VIDEO
Subscribe to Hollywood Insider's YouTube Channel, by clicking here. 
'The Green Butchers' tells the story of a pair of pathetic butchers who accidentally discover that their customers have a taste for human flesh and end up biting off more than they can chew. 'Adam's Apples' is a battle of wills between a perpetually optimistic priest and the cynical neo-Nazi he's supposed to rehabilitate. In 'Men & Chicken', two societal misfit brothers travel to a rundown asylum to solve the mystery of their true parentage only to come across their three even more maladapted brothers there running the place like a prison. 'Riders of Justice', currently in the midst of its theatrical run, depicts the vengeance of a special forces soldier after a trio of conspiracy-minded data analysts reveal his wife's recent train accident death was likely perpetrated by a criminal cartel.
Dogme 95
Jensen's films feel like the late-night epiphanies of a mad genius mind, scribbled fitfully in a journal from a subconscious prone to perverting and splicing Bible stories, supermarket tabloids, genre fiction, and geopolitics. His directorial efforts exude creativity, yet despite being a prolific screenwriter, Jensen has only directed five films since 2000–it seems he only directs when he has a story no one else can tell. Otherwise, Jensen seems happy to play the part of journeyman screenwriter.
Beginning in the late '90s, he scripted a number of films from the Dogme 95 movement, a movement that began as a manifesto from fellow Danes Vinterberg and Lars Von Trier and focused on story-led films that eschewed special effects and high budget production in favor of naturalistic lighting and handheld photography. Jensen's Dogme 95 scripts include the romantic comedy 'Mifune', a loose Shakespeare adaptation 'The King is Alive', and the adultery drama 'Open Hearts'. The variety here provided the earliest revelations of Jensen's versatility as a storytelling virtuoso.
Related article: The Power of Positivity: Ikorodu Bois + Chris Hemsworth + Russo Brothers + Sam Hargrave
Limited Time Offer – FREE Subscription to Hollywood Insider
Click here to read more on Hollywood Insider's vision, values and mission statement here – Media has the responsibility to better our world – Hollywood Insider fully focuses on substance and meaningful entertainment, against gossip and scandal, by combining entertainment, education, and philanthropy. 
Dogme 95 proved to be a breeding ground for budding directors, boosting the careers of Jensen collaborators like Susanne Bier, Lone Scherfig, and Kristian Levring. With Bier, Jensen often tackles existential and moralistic themes melodramatically, such as 'Brothers', in which a prisoner of war in Afghanistan is forced to murder his fellow captive to save his own life and return to his family, and then must lie about it to hide his guilt. 'Brothers' was adapted as a vehicle for Tobey Maguire and Jake Gyllenhaal, and later as an opera. 'After the Wedding', which was nominated for a Best Foreign Film Oscar, follows an orphanage manager who attempts to secure funding from a wealthy benefactor only to realize that the benefactor is married to his former lover and may be raising his biological daughter.
'After the Wedding' also has an American adaptation, starring Julianne Moore and Michelle Williams. 'In a Better World', which won the Best Foreign Film Oscar, tells the story of an adulterous Swedish doctor facing divorce, a tumultuous relationship with his son, and threats from a Sudanese warlord at a refugee camp he provides aid to. In 'A Second Chance', a detective whose infant son has died breaks into the home of two drug addicts to kidnap their living baby and leave the dead one in its place. Jensen's sole collaboration with Lone Scherfig, 'Wilbur Wants to Kill Himself', is the story of two brothers, one suicidal and one dying of cancer, and it's relatively lighthearted compared to the Susanne Bier films.
Genre Work
Lies, betrayals, the way we shape the world as children, and the way we leave it when we die. These are the themes Jensen returns to again and again, in both his more grounded dramas and in his genre work. With Kristian Levring, Jensen made the psychological thriller 'Fear Me Not', about a man in a midlife crisis who menaces his wife and daughter after being given an experimental anti-depressant. The pair also made the American Western 'The Salvation', which featured Jeffrey Dean Morgan as a sadistic war veteran who, in a bid to acquire land for an oil company, has brought the terror of the battlefield to a small immigrant settlement.
Related article: Hollywood Insider's CEO Pritan Ambroase: "The Importance of Venice Film Festival as the Protector of Cinema"
Related article: The Masters of Cinema Archives: Hollywood Insider Pays Tribute to 'La Vie En Rose', Exclusive Interview with Director Olivier Dahan
As he and his men brutally victimize even women and children without prejudice, a reckoning surfaces in the form of a hardscrabble Danish soldier (Mads Mikkelsen) whose wife and child were killed by the villain's henchmen. Jensen also scripted 'The Duchess', a period piece about an English aristocrat (Keira Knightley) who, while still practically a child herself, is given in marriage to a tempestuous Duke (Ralph Fiennes) with the expectation that she will bear him a male heir. Jensen's first foray into Hollywood, the disastrous Stephen King adaptation 'The Dark Tower', failed due to the Jensen genius being too watered down by committee. It's a shame, because the concept of Jensen remixing a Stephen King story about a boy escaping the trauma of his father's death by entering an alternate dimension absolutely has promise. Hopefully Hollywood can better utilize Jensen next time.
While much of Jensen's scriptwork-for-hire is Drama with a capital D, the writer also has a yang to his yin: his big soft spot for broad comedy. Working with his high school buddy Tomas Villum Jensen (no relation), they make exactly the kind of films you'd expect a pair of high school goofballs to make. Essentially, when the two Jensens are combined, they become the Danish equivalent of the Farrelly brothers. 'The Sun King' casts longtime Jensen collaborator Nikolaj Lie Kaas as a plumber who enters a May-December romance with the elderly owner of the local tanning salon. As a bonus, the film features 'Another Round' star Thomas Bo Larsen as a character named 'Flemming Kok'. 'Clash of Egos' is a take on the 'Odd Couple' formula–a short-fused man takes his kids to see a Danish art-house film (because 'Harry Potter' is sold out) and hates it so much that he tracks down the pretentious director responsible, who he then pressures into letting him co-write and co-direct the director's next film.
'At World's End, perhaps the most bonkers of the pair's collaborations, throws 'Indiana Jones' into the mix and restraint out the window. It's the story of a psychiatrist tasked with evaluating an insane murderer (played winkingly by Nikolaj Coster-Waldau) who claims to be the 129-year-old protector of the flower of eternal life. Unfortunately, these films are nearly impossible to find in the US, but perhaps Jensen's rising star power will one day yield an English-subbed box set.
Related article: Mads Mikkelsen Attempts to Murder His Trauma in the Thrillingly Absurd 'Riders of Justice'
Related article: Thrilling, Tragic, Wildly Funny: A Tribute to "New Hollywood" Director Peter Bogdanovich
Humble Origins
Just as the two Jensens are the Danish Farrelly brothers, Jensen paired with stuntman/director Lasse Spang Olsen creates the Danish Guy Ritchie. 'David's Book', which happens to be Jensen's debut feature, is the story of two burned-out high school grads who find a book that provides instructions for committing 'perfect crimes'. 'In China They Eat Dogs' features a bank teller who uses moral relativism to justify flipping sides and helping a robber plan a heist. The pair got the gang back together for 'Old Men in New Cars', a prequel featuring yet another bank robbery. Jensen's always had an anti-authoritarian streak, and his films dealing with cops and robbers demonstrate it best. 
Having provided scripts for so many Danish films, including several blockbusters and Academy Award winners, there's little doubt that Anders Thomas Jensen is one of the most important background figures in tiny Denmark becoming a leader in international Cinema. Jensen is so prolific that he is inextricable from the character of Danish film as it stands today. But things could have played out quite differently. Jensen was born in Frederiksvaerk, a small hamlet nestled among the long-ruined castles of the Estridsen dynasty that was originally founded to service a cannon factory. Perhaps these local features in some way account for Jensen's fondness for fantastic tales and sudden violence. While still in high school, Jensen was making waves in his local film scene; nevertheless, he was rejected twice from the Danish Film School in Copenhagen.
Jensen ended up majoring in rhetoric instead, only to be nominated for a Best Live Action Short Oscar by the time he was 24. Partnering with Danish producer Kim Magnusson, Jensen was nominated once more before winning the award for his film 'Election Night', a politically savvy satire about a man who must endure a barrage of racism and xenophobia from cab drivers (recalling Jim Jarmusch's 'Night on Earth') in order to make it to the polls in time to vote. The story of a man forced to quietly take the backseat and observe so that he may ultimately express himself philosophically in the isolation of a voting booth functions as a metaphor for Jensen's career. Denied access to the hallowed halls that produced Bier and Von Trier, Jensen defined Danish Cinema not through film direction, but through film rhetoric.
Related article: A Tribute to Philip Seymour Hoffman: The Master Artist, Unrivaled and Irreplaceable Filmography
Related article: A Tribute to Chloé Zhao: The Journey and Rise of the Record-Breaking Filmmaker
The Usual Suspects
Somewhat ironically, one of the principles of the Dogme 95 movement that provided the foundation for Jensen's career is that genre films are strictly forbidden–genre films have increasingly become Jensen's bread and butter. Yet, there are still traces of the Dogme 95 'chastity' in Jensen's directorial work. Jensen tends to shoot on location, uses unfussy camera setups, only uses special effects when necessary, and usually grounds his films in the 'here and now'. His budgets, while not shoestring, are modest. Naturally, each of Jensen's films fails the dogmatic stipulation against 'superficial' murders and weapons. But there is a sense of naturalism to his films. When developing a project, Jensen begins with a 'flash draft' consisting of story structure and character fundamentals, then reads the draft with his actors and rewrites based on their suggestions. The result is that Jensen's characters feel as fleshed out and idiosyncratic as the improvised weirdos of a Christopher Guest film. 
It helps that Copenhagen's a small town, and Jensen's inner circle is even smaller. Mads Mikkelsen is in every film, usually playing the dope. Nikolaj Lie Kaas also has perfect attendance, and tends to be either the innocent or the moody overgrown teenager. Nicolas Bro, the quiet one, has appeared in all but 'Flickering Lights'. Veteran actor Ole Thestrup, who lit up Jensen's films as the inappropriately and casually morbid gossiping old-timer, was also a constant in Jensen's company until he passed away before the development of 'Riders of Justice'.
The effect of this rotating cast creates a continuity that builds as one becomes more immersed in Jensen's filmography, making each story seem like another volume in a collection of fables. As it does with the films of Wes Anderson, it sometimes feels as if you are watching a troupe of troubadours reassembling to render their playwright's latest allegory. The difference is that Jensen breaks the immersion and then delicately reestablishes it. He leavens his macabre mythologies with a sort of creeping plausibility, a gentle touch that has the audience eating out of the director's hand without realizing they're being fed lovingly seasoned human flesh.
Related article: A Tribute to 'Stand By Me': The River Phoenix Film Still Stands as the Most Iconic Friendship Journey 
Related article: A Tribute to Tilda Swinton: Hollywood's Most Unique & Diverse Actress Who Refuses to Fit In
Unity in Production
The familiarity is compounded by consistency on the production side. Jeppe Kaas, brother of star Nikolaj, has scored each of Jensen's films. For his first four films, Jensen worked with father and son producers Kim and Tivi Magnusson and editor Anders Villadsen, while cinematographer Sebastian Blenkov lensed all but Jensen's first and most recent efforts. The director's go-to crew is a figurative (and occasionally literal) family, allowing Jensen to easily get back into the swing of production after years away from the director's chair. Jensen, like Spielberg, knows the convenience and importance of an efficient team. 
The cast and crew of regulars also allow Jensen to slip into a wide variety of fantasy worlds while maintaining a crowd-pleasing stylistic consistency that feels as if it were honed over a lifetime of features. Even 'Riders of Justice', which somewhat departs from the coziness of Jensen's first four films, does so as a deliberate tribute to another one of Jensen's constant collaborators. The director describes his latest effort as an attempt to blend the melodramatic dramas he's scripted alongside Susanne Bier with his own dark comedies. Jensen even brought over two of Bier's producers, Sisse Graum Jorgensen and Sidsel Hybschmann. It's like leaving your siblings to spend a summer with your cousins. Regarding the process of blending his own sensibilities with Bier's, the director said it was "like a fusion kitchen when you cook Italian and Japanese… I love films that play with genre".
Related article: It's Not Art, It's Abuse: When Abusive Directors Hide Behind Their Brilliant Art And Torment Actresses
Related article: Want Diverse Films? Start Uplifting Diverse Filmmakers, Rather Than Blaming White Directors
'Flickering Lights'
'Flickering Lights', the film that established Anders Thomas Jensen as a director, is a shockingly self-assured debut. So many of Jensen's hallmarks are already here, fully formed. Coming in the midst of Jensen's small-time crook collaborations with Lasse Spang Olsen, Jensen makes that genre his own, centering the story around four inseparable petty criminal best friends who have a tendency to drive each other crazy. Always pushing compassion for his heroes to a pathological extreme, Jensen here gives each of the misanthropic criminals a gauzy backstory explaining their transition to a life of crime. It becomes clear that these four men have deeply repressed childhood trauma, and in their search for belonging united together under the fist of the ruthless gangster 'The Eskimo' (Peter Andersson). An assignment to retrieve a bag of loot for their boss turns into an opportunity for the foursome to finally live life on their own terms.
The standard template Jensen follows while making a film is to put four or so emotionally stunted people (usually men) in an uncomfortable situation and allow the tensions to escalate. In 'Flickering Lights', group leader Torkild (Søren Pilmark) decides for the lot of them that instead of fleeing to Barcelona, they'll pour their bag of cash into renovating the rundown old restaurant they've ostensibly chosen as a temporary hideout while things blow over. Torkild's three mates disagree with his plan, but their love and allegiance for their 'big bro' is too strong for them to rock the boat.
Peter (Ulrich Thomsen), a drug addict, is just desperate for cocaine. Stefan (Nikolai Lie Kaas), the baby brother of the group, is torn between keeping the band together and running off with girlfriend Hanne (Sofie Gråbøl), who he's smuggled into the proceedings to the general annoyance of the others. Then there's Arne (Mads Mikkelsen), the loose cannon. Arne's idea of a good time is a good fight, and being cooped up in the country is turning him into a ticking time bomb. 
Related article: An Analytical Guide to Yorgos Lanthimos' Early Films: Low on Intimacy, High on Violence
Related article: The Prestigious Who's Who List of Auteur Directors: How to Become A Film Genius
Fortunately, there's the sage wisdom of the perpetually drunk rural doctor Carl (Frits Helmuth) to help orient the boys around a common cause, and local hunter Alfred (Ole Thestrup, an absolute scene-stealer) to provide Arne with therapy in the form of slaughtering cows with assault rifles. The bizarre magic of a Jensen film is that the storyteller's love for his characters is so pure that it is irresistible. He reveals to us the innocence in his characters, and we become so invested in their childlike frustrations with the world that a repugnant action is met with a combination of empathy, horror, and cathartic laughter.
If you're recoiling here, think of Vincent and Jules from 'Pulp Fiction'. We know they're bad guys, but Tarantino's treatment of them is so tender that we love them in spite of (or perhaps because of) their faults. Like Tarantino, Jensen is fond of blending 'Once upon a time' storybook charms with jaw-dropping violence. His perverse specialty is to see just how twisted he can make his characters and still have us rooting for a happy ending.
'The Green Butchers'
Being the 'darkest' Jensen film is like being the 'most violent' Tarantino film. Pitch-black humor is a mainstay of the director's work, but if you have to pick one as the most audacious, 'The Green Butchers' is a prime candidate. It's the story of burned-out pothead Bjarne (Nikolaj Lie Kaas) and nervous Svend (Mads Mikkelsen), cruelly nicknamed Svend Sweat due to his constant perspiration. Jensen's talent for disfiguring the preternaturally handsome Mads Mikkelsen begins in earnest with this film–Svend's hairline begins about six inches above his brow, but behind it, he's got a full head of hair. With his puffy red eyes, full lips, and pallid skin, he looks a bit like a washed-up trout. Tired of abuse from their arrogant boss Holger (Ole Thestrup, in an expanded role as a primary antagonist), the two decide to quit and open their own shop. Things aren't going well… Until Svend accidentally locks an electrician in the meat freezer, killing him. In a panic, Svend butchers the man and sells the meat. 
Related article: A Tribute to Sofia Coppola: The Multi-Award Winning Writer and Director | Oscar Winner
Related article: 'Falling': Viggo Mortensen's Stunning Directorial Debut Focuses on Gay Son and Homophobic Father
That's right, Jensen cast Mads Mikkelsen as a cannibal ten years before the actor's turn as Hannibal Lecter launched his career into the stratosphere. Svend is the anti-Hannibal. Where Lecter is seductive, confident, and careful, Svend is repulsive, insecure, and rash. It's also worth noting that Lecter feeds on those he looks down upon, while Svend serves flesh to those who look down upon him. When Bjarne discovers Svend's transgression, he's disgusted, but his constant marijuana haze, his near-catatonic bouts of depression, and new distractions in his own life prevent him from effectively chastising Svend. What's distracting Bjarne? Well, his intellectually disabled twin brother Eigil (also played by Nikolaj Lie Kaas, reminiscent of Nicolas Cage in 'Adaptation.') has recently awoken from a seven-year coma–a coma that resulted from a car accident that Eigil caused and that took the lives of Bjarne's wife and his parents.
The two twins could not be any more different. Bjarne, the butcher, also has a hobby of killing animals and taxidermying their skeletons. Eigil, meanwhile, is a vegetarian–there's a running gag of him attempting to deliver animal figurines to Bjarne, completely misidentifying them (he calls a hippo a squirrel). Bjarne is also tied up with a new romantic interest–Astrid (Line Kruse), an employee at the local graveyard and crematorium. With Bjarne distracted, Svend realizes the townspeople love his meat. Developing a taste for success, Svend starts looking for more victims. 
'The Green Butchers' feels like Jensen took all of his most absurdly macabre ideas and put them into one script. Rather than coming across as the bloody spectacle of 'Sweeney Todd' or the sumptuous horror of Bryan Fuller's 'Hannibal', the film plays the cannibalism off as a gag. The butchers aren't even the first to introduce cannibalism to the town; it's revealed that the local reverend (Aksel Erhadtsen) was in a plane crash on his honeymoon and he had to eat his wife to survive.
Related article: A Tribute to Taika Waititi: The Rise and Journey of this Multi-Talented Director
Related article: One Night in Miami Review: A Microscopic Look at Histories Grandest Heroes; Regina King's Directorial Debut is Stunning 
In tone, 'The Green Butchers' is closer to Jeunet and Caro's 'Delicatessen'–it's more zany than creepy. It also underlines Jensen's playful puncturing of the supposedly utopian state of Scandinavian society. The police in Jensen's films cannot solve a crime to save their lives, perhaps preferring to believe the tabloid TV program 'Missing Danes' that hypothesizes the vanished townsfolk have all fled to Thailand. There may be something rotten in the state of Denmark, but if it doesn't interfere with the precious hygge, everyone seems to prefer to leave well enough alone.
'Adam's Apples'
'Adam's Apples' continues this examination of emotional compartmentalization as a strategy for coping with unpleasant and possibly soul-crushing aspects of reality. Taking a cue from the Book of Job, it tells the story of Ivan (Mads Mikkelsen), a priest who's been dealt such a bad hand by life that his only recourse is to go through life constantly blindered, compulsively refusing to acknowledge anything negative or painful. Ivan's biography is like the old vaudeville joke 'The Aristocrats'–it's so disturbing and transgressive that it bypasses vulgarity and becomes preposterous. After being horrifically abused by his father as a child, Ivan grows up, gets married, and has a son, only for his son to be born with severe disabilities. The stress of his son's disability causes Ivan's wife to commit suicide. To top it all off, Ivan has terminal brain cancer and could die at any moment.
Despite it all, Ivan approaches life with a good-natured and forgiving attitude. It's worth acknowledging here the power of Jensen's production team to cut the bitterness of Jensen's scripts, like a sugar cube in a cup of espresso. Jeppe Kaas supplies each film with ethereal, dreamlike, adorable music that simultaneously lifts the spirits while also mesmerizing the viewer into whatever diabolical rabbit hole Jensen has devised. Cinematographer Sebastian Blenkov suffuses shots with enough glow to keep proceedings more whimsical than dreadful, and editor Anders Villadsen keeps things moving at a comic clip. A shorthand with producers Kim and Tivi Magnusson assures uniformity of vision.
Related article: A Tribute | The Evolution of the Safdie Brothers: From A Basketball Documentary to 'Uncut Gems'
Related article: A Tribute to Steven Spielberg: The Father of the American Blockbuster
Through a rehabilitation program he provides for recently released prisoners, Ivan is introduced to Adam (Ulrich Thomsen), a deeply cynical neo-Nazi. True to form, Ivan takes a framed photo of Hitler to be Adam's father. When Adam corrects him, Ivan responds that Adam must be mistaken, because Hitler had a beard. Ivan judiciously avoids using negative language; in another 'Hannibal' connection, the worst thing he will deign to call someone is 'rude'. Despite the fact that Ivan's church is a barely-repentant rogue's gallery including kleptomaniac rapist Gunnar (Nicolas Bro), gun-toting gas station robber Khalid (Ali Kazim) and alcoholic-while-pregnant Sarah (Paprika Steen), Ivan believes his program is a success and that he can help Adam. Just as Ivan has taken it upon himself to encourage Adam to embrace positivity, Adam decides to make it his mission to psychologically break Ivan. 
Lampshading the story is Dr. Kolberg (Ole Thestrup), a man of science who sticks to cold logic even as it becomes increasingly clear that he is not in reality but in an allegorical fairytale. Jelly-jowled, gap-toothed, and with eyes that seem to be permanently bulging in disbelief, Thestrup is both a comic foil and the most comedic presence in a Jensen film. His characters tend to be tasked with delivering straight-faced summarizations of Jensen's ludicrous scenarios, justifying them while also underlining their implausibility. The conclusion of 'Adam's Apples' is perhaps the sweetest of all of Jensen's films while at the same time being the most shocking (Perhaps that's why, with the Italian 'Abbi Fede', it's the third of Jensen's scripts and the first of his directorial efforts to be remade). It's another trick of Jensen's–he manages to find a note of hope in the bleakest of melodies.
Related article: A Tribute to Ava DuVernay – A Passionate Activist for POC Voices and Stories
Related article: A Tribute to Richard Donner: Father of the Modern Superhero Movie
'Men & Chicken'
It's impossible to discuss Jensen without acknowledging Charlie Kaufman, the brilliant existentialist oddball with whom Jensen has frequently been compared. That comparison is most apropos for 'Men & Chicken', Jensen's furthest foray into surreal sci-fi. 'Men & Chicken' follows half-brothers Gabriel (David Dencik) and Elias (Mads Mikkelsen) as they embark on an odyssey of discovery after learning that they were adopted. Traveling to the Island of Ork (which might as well be the Isle of Dr. Moreau), they find that they have three more half-brothers living at their father's dilapidated estate. Rather than receive a warm welcome from their long-lost kin, Gabriel and Elias are jealously beaten by a variety of improvised bludgeons, including a large stuffed swan.
Full of fight sequences that emulate 'The Three Stooges', there's no doubt that 'Men & Chicken' is Jensen's greatest triumph in physical comedy. After their beating, Gabriel and Elias end up at the home of Mayor Flemming (you guessed it, Ole Thestrup) who informs them that their father, the geneticist Evelio Thanatos, used to be known on the island as the 'sausage of death' because all of his sons were born of different mothers who all died in childbirth. Gabriel, a university professor, becomes intrigued and decides to get to the bottom of it.
Returning the next day, the headstrong Elias manages to win them access to the home by violently beating his half-brothers at their own game. Once formally introduced, Gabriel begins to notice all the idiosyncrasies of his half-siblings. Franz (Søren Malling) is obsessively territorial. Josef (Nicolas Bro) has an addiction to cheese. Gregor (Nikolaj Lie Kaas) has a penchant for humping the farm animals that the brothers keep in the house. Elias is a compulsive masturbator. Gabriel has an overactive gag reflex. All of the brothers have cleft lips. In order to achieve better access to the house and investigate his father's off-limits laboratory, Gabriel attempts to instill a sense of morality in the home using the Bible as a guide. Promising his brothers that an improvement in their lifestyle could lead to interactions with women, he has some success, until Franz catches him in the laboratory and expels him from the house. 
Related article: A Tribute to Julianne Moore: Our Favorite Down-to-Earth Superstar
Related article: A Tribute to Willem Dafoe: The Voice of an Actor
Without the influence of Gabriel, the men revert to their old pecking order. Just as Gabriel is preparing to leave the island forever, he uncovers a clue that convinces him to return and solve the mystery once and for all. 'Men & Chicken', which Jensen was inspired to write after watching his own childrens' interactions, blends 'The Ugly Duckling' (written by Jensen's Danish progenitor Hans Christian Andersen) with 'Lord of the Flies', with a heaping spoonful of Cronenbergian body horror.
While the Charlie Kaufman comparison certainly has merit, Kaufman tends to respond to the existential abyss with the narrative equivalent of, "Aw, shucks!" Jensen's response is, "All you need is love," a concept which, while Jensen is winkingly devoted to it in all its banal sincerity, is also an ironic punchline considering the dark and disturbing depths he's plumbed to get there. Ultimately, Jensen adores his characters too much to resist the temptation to send them to Heaven.
Conclusion
Jensen's newest film, 'Riders of Justice', is perhaps the beginning of a new era for the filmmaker–I wrote about it here. Jensen is a true inspiration to screenwriters, or any artist for that matter. Despite coming from a small country with a state-controlled film industry, Jensen found a group of like-minded collaborators and became an integral part of advancing Danish film into the 21st century. He's managed to turn setbacks into opportunities–his rejection from the Danish Film School led to him focusing on storytelling and becoming one of the most sought-after Danish screenwriters, and the poor reception of his Hollywood debut 'The Dark Tower' led to his collaboration with Nikolaj Arcel on 'Riders of Justice', which is likely to become his most successful film to date.
Related article: A Tribute to Barry Jenkins: Hollywood's Most Revolutionary Filmmaker & Oscar Winner
Related article: Brad Pitt's Plan B Entertainment: A Tribute to One of the Biggest Champions of Auteur-Driven Films | 'Minari'
Jensen's ability to effectively communicate has led to several long-lasting relationships with a number of collaborators, including some of the most world-renowned Danish actors and directors. While Jensen himself has Oscars under his belt and has written some of the most internationally acclaimed Danish films, he has prioritized working on projects he is passionate about, carving out a personalized niche for his own artistic expression. Jensen's boundless imagination ranks him among some of the most exciting contemporary directors, including Yorgos Lanthimos, Boots Riley, and Janicza Bravo. With Denmark's star only rising in regards to Cinema, it will be thrilling to see what Jensen comes up with next.
An excerpt from the love letter: Hollywood Insider's CEO/editor-in-chief Pritan Ambroase affirms, "Hollywood Insider fully supports the much-needed Black Lives Matter movement. We are actively, physically and digitally a part of this global movement. We will continue reporting on this major issue of police brutality and legal murders of Black people to hold the system accountable. We will continue reporting on this major issue with kindness and respect to all Black people, as each and every one of them are seen and heard. Just a reminder, that the Black Lives Matter movement is about more than just police brutality and extends into banking, housing, education, medical, infrastructure, etc. We have the space and time for all your stories. We believe in peaceful/non-violent protests and I would like to request the rest of media to focus on 95% of the protests that are peaceful and working effectively with positive changes happening daily. Media has a responsibility to better the world and Hollywood Insider will continue to do so."
Ways to support Black Lives Matter Movement to end systemic racism
– Do you know the hidden messages in 'Call Me By Your Name'? Find out behind the scenes facts in the full commentary and In-depth analysis of the cinematic masterpiece
– A Tribute To The Academy Awards: All Best Actor/Actress Speeches From The Beginning Of Oscars 1929-2019 | From Rami Malek, Leonardo DiCaprio To Denzel Washington, Halle Berry & Beyond | From Olivia Colman, Meryl Streep To Bette Davis & Beyond
– In the 32nd Year Of His Career, Keanu Reeves' Face Continues To Reign After Launching Movies Earning Over $4.3 Billion In Total – "John Wick", "Toy Story 4", "Matrix", And Many More
Anders Thomas Jensen, Anders Thomas Jensen, Anders Thomas Jensen, Anders Thomas Jensen, Anders Thomas Jensen, Anders Thomas Jensen, Anders Thomas Jensen, Anders Thomas Jensen, Anders Thomas Jensen, Anders Thomas Jensen, Anders Thomas Jensen, Anders Thomas Jensen, Anders Thomas Jensen, Anders Thomas Jensen, Anders Thomas Jensen, Anders Thomas Jensen, Anders Thomas Jensen, Anders Thomas Jensen, Anders Thomas Jensen, Anders Thomas Jensen, Anders Thomas Jensen, Anders Thomas Jensen, Anders Thomas Jensen, Anders Thomas Jensen, Anders Thomas Jensen, Anders Thomas Jensen, Anders Thomas Jensen, Anders Thomas Jensen, Anders Thomas Jensen, Anders Thomas Jensen, Anders Thomas Jensen, Anders Thomas Jensen, Anders Thomas Jensen, Anders Thomas Jensen, Anders Thomas Jensen, Anders Thomas Jensen, Anders Thomas Jensen, Anders Thomas Jensen, Anders Thomas Jensen, Anders Thomas Jensen, Anders Thomas Jensen, Anders Thomas Jensen, Anders Thomas Jensen, Anders Thomas Jensen, Anders Thomas Jensen, Anders Thomas Jensen, Anders Thomas Jensen, Anders Thomas Jensen, Anders Thomas Jensen, Anders Thomas Jensen, Anders Thomas Jensen, Anders Thomas Jensen, Anders Thomas Jensen, Anders Thomas Jensen, Anders Thomas Jensen, Anders Thomas Jensen, Anders Thomas Jensen, Anders Thomas Jensen, Anders Thomas Jensen, Anders Thomas Jensen, Anders Thomas Jensen, Anders Thomas Jensen, Anders Thomas Jensen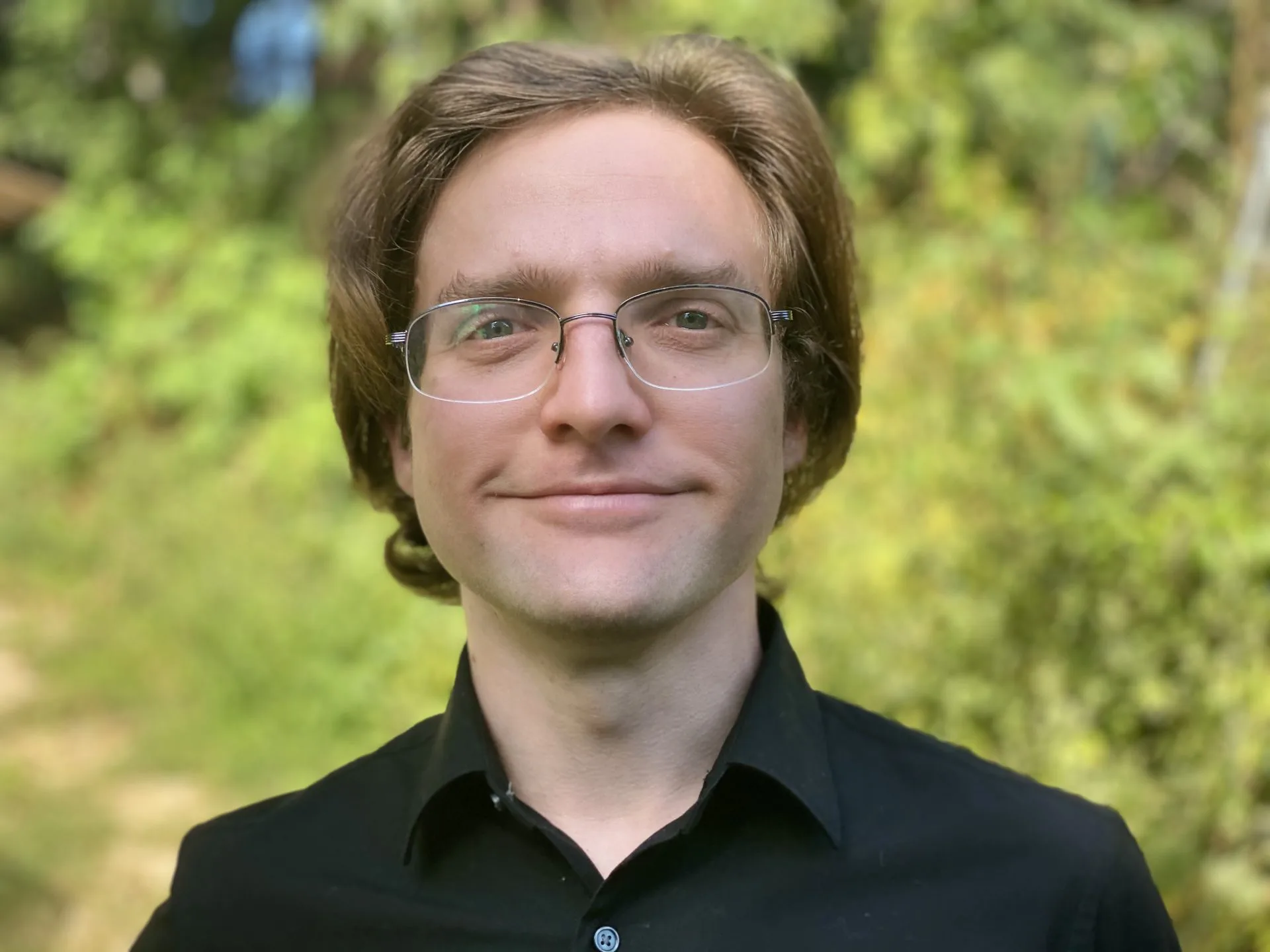 Trent
Kinnucan is a film and television critic, with over 5,000 film hours logged to date. He is devoted to maintaining an encyclopedic knowledge of cinema, with consideration for its history, its cultural impact, and its ability to create social change.
Trent
enjoys finding films that amplify voices otherwise unheard, and reveal images otherwise unseen.
Trent
's interest in media coverage as a way to inspire meaningful dialogue led him to
Hollywood Insider,
a media network that consistently prioritises journalism and content with a purpose.
Trent
also recognizes that media is meant to be enjoyed, which aligns with
Hollywood Insider's
penchant for tackling complex issues with levity and original insight.
Trent
hopes to share his love of film with others, and to help further expand the bandwidth of artists with something to say.