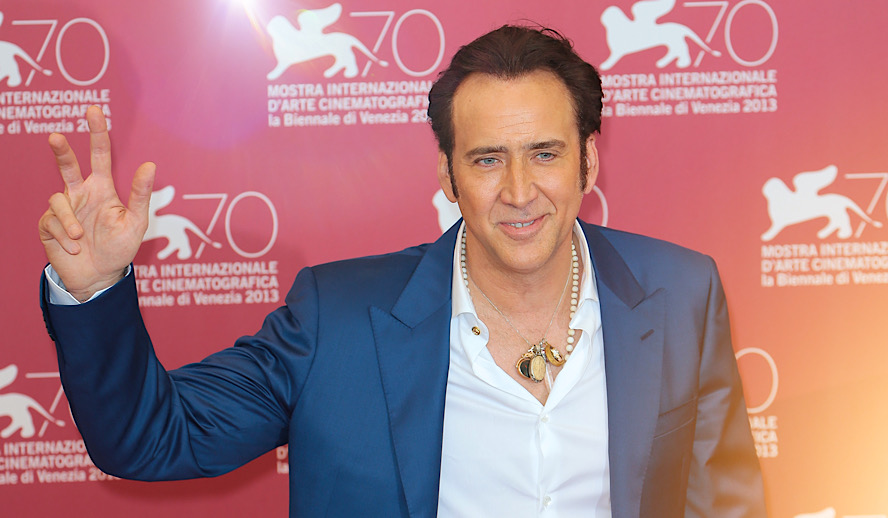 Video Version of this Article
Photo/Video: Nicolas Cage/Hollywood Insider YouTube Channel
It's been a hell of a decade for Nicolas Cage. The actor, who spent the first part of his career accumulating a veritable dragon's hoard of treasure (including, but certainly not limited to, a medieval castle, a haunted house in New Orleans, and a comic book featuring the first appearance of Superman), entered the 2010's on a mission to free himself from debts accrued from said accumulation of treasure. Already regarded as one of the hardest-working actors, Cage has spent the last ten years routinely starring in four or more features a year. Were all of these films heartbreaking masterpieces? Of course not. Did this sudden glut of oftentimes-direct-to-VOD movies cause some people to regard Nicolas Cage as a mediocre actor? Yes, it did. Are those people wrong? Again, the answer is yes.
Related article: Must-Watch: Nicolas Cage and Netflix's 'History of Swear Words'; is F*cking Great! 
Related article: Mandy – Probably One Of The Best Performances By Nicolas Cage
The truth is that Nicolas Cage loves to act. The explanation that the cash-strapped Cage has to take every half-baked script that comes his way doesn't even make sense if you think about it. Acting, as anyone who has ever done it knows, is not the easiest job in the world, and it's certainly not the easiest way to make money for someone of Nicolas Cage's stature. When was the last time you saw Cage hawking vitamin supplements, or Doritos, or luxury automobiles? Sure, he did a series of (amazing) commercials for Japanese Pachinko machines, but Japanese commercials are pretty notorious for being a bit more avant-garde.
No Superman for Nicolas Cage
Here's another way to look at it. Nicolas Cage is surprisingly franchise-averse. In a modern cinematic landscape that has seen Chris Evans suit up as Captain America 8 times, 5 voyages as Jack Sparrow for Johnny Depp, and a seemingly endless number of road trips for the Fast and Furious crew, Cage has made exactly two sequels (with a third on the way, since a new The Croods movie is coming out this year). Franchises equal steady paychecks, but Cage isn't cashing in. That's not to say that Cage is ideologically opposed to superheroes. He changed his surname from Coppola as a tribute to the Marvel hero Luke Cage, and his son share the birth name 'Kal-El' with DC's Superman. Furthermore, Nicolas Cage took up the mantle of Ghost Rider in two films, not to mention that of Spider-Man and Superman (albeit in more minor projects). The simplest explanation for Cage's mercenary tendencies is that the actor just likes to keep it fresh.
Related article: MUST WATCH – Hollywood Insider's CEO Pritan Ambroase's Love Letter to Black Lives Matter – VIDEO
Subscribe to Hollywood Insider's YouTube Channel, by clicking here. 
As an always-busy actor who receives occasionally effusive accolades while also being criticized for his lack of choosiness, Cage is a bit like Adam Sandler. However, Sandler has mastered vertical integration. He inked a lucrative Netflix deal, casts his close friends in his films, and almost always gets writer/producer credit. Cage has fleetingly worn other hats–he's got a handful of producing credits, and one time he directed a movie starring James Franco–but he's mostly just a consummate actor. 
Cult of Cage
If Nicolas Cage really wanted to diversify his résumé, he has the connections to do so. As a Coppola, he's related to everyone from film director Sofia Coppola, to Rocky actress Talia Shire, to Jason Schwartzman (friend of Wes Anderson, who always wanted to be a Coppola). But outside of a couple of early films with his uncle Francis Ford, Cage has avoided nepotistic endeavors. He's eschewed so many of the typical trappings of Hollywood fame and instead has focused on craft. That focus has earned him a cult.
It's easy to see that Nicolas Cage is one of the most-memed personalities on the internet today. His bug-eyed glare from Vampire's Kiss, his blissed-out grin from Con Air, and his panicked pleading to not be covered in bees from the film Wicker Man are all moments far more famous than the films from which they were excised. What does it mean to be meme-tically famous? Memes are an increasingly pervasive method of communication and self-expression, and Cage's meme status is a testament to his ability as an actor to synthesize feelings that are at once highly specific and incredibly universal. 
Related article: The Power of Positivity: Ikorodu Bois + Chris Hemsworth + Russo Brothers + Sam Hargrave
Limited Time Offer – FREE Subscription to Hollywood Insider
Click here to read more on Hollywood Insider's vision, values and mission statement here – Media has the responsibility to better our world – Hollywood Insider fully focuses on substance and meaningful entertainment, against gossip and scandal, by combining entertainment, education, and philanthropy. 
One True God
While most mainstream actors today are devotees of the naturalistic style championed by Stella Adler and Lee Strasberg, Cage practices an acting method of his own invention, something he calls "Nouveau Shamanism". The implication here is that when he acts, Cage taps into something primal and then serves as the vessel to deliver that deep spiritual truth to the audience. There's something indelibly different about Cage; the majority of movie stars root themselves in New York or Los Angeles, while Cage seems most at home in the more idiosyncratic environs of New Orleans and Las Vegas. It's not surprising that Cage's Wild at Heart director David Lynch once called him the "jazz musician of American acting", or that his Lord of War co-star Ethan Hawke said that Cage is "the only actor since Marlon Brando that's actually done anything new with the art." It's also no surprise that the subreddit devoted to Cage is called '/r/onetruegod'.
Cage has always been well-known for taking stunty roles. He played twin brothers in Charlie Kaufman's Adaptation., a terrorist who swaps faces with an FBI agent in John Woo's Face/Off, and a one-handed man who romances Cher in Moonstruck. He's also frequently added stunts where the script did not necessarily call for them like when he insisted upon speaking in an unnerving falsetto in Peggy Sue Got Married, or when he actually got drunk to play the suicidal alcoholic in Leaving Las Vegas (he won his only Oscar for that performance). While these showings are certainly among the actor's best, they don't seem to have fundamentally shifted his trajectory. Perhaps 2009's Bad Lieutenant: Port of Call New Orleans did.
Related article: Hollywood Insider's CEO Pritan Ambroase: "The Importance of Venice Film Festival as the Protector of Cinema"
Related article: The Masters of Cinema Archives: Hollywood Insider Pays Tribute to 'La Vie En Rose', Exclusive Interview with Director Olivier Dahan
German Expressionism
Bad Lieutenant: Port of Call New Orleans feels like a film manifested by fans of Cage's patented uncanniness. The film, directed by Cage's fellow German Expressionism devotee Werner Herzog, has Cage (coincidentally?) playing a police lieutenant riddled with debt who must neurotically bluster his way out of his predicament. He imbibes drugs with Xzibit, hallucinates iguanas, and suffocates an elderly woman. The film was a major critical success.
It can be difficult to exactly pinpoint breakthroughs for artists as advanced in their careers as Nicolas Cage was in 2009, but Bad Lieutenant: Port of Call New Orleans does have the rumblings of a coming tectonic shift. As someone with shamanic inclinations, it's possible that Cage was not only open to the ethereal plane but also uniquely attuned to the desires of his disciples. Cage seems to have developed symbiotic circuitry with the internet, progressively taking more meta roles as the internet's fascination with meta has deepened. 
Related article: A Tribute to Chris Evans: The Rise and Journey of America's Sweetheart and All-Round Good Human
Related article: A Tribute to Jake Gyllenhaal: The Rise and Journey of the Daring Heartthrob
Rage Cage
Other than his performance in David Gordon Green's 2013 drama Joe, Cage has bid adieu to grounded characters. Definitively summing up the character preferences of an actor who stars in six films a year is daunting, but it's clear that most of Cage's recent projects have the fireworks baked into the scripts. Pick any Nicolas Cage film over the last ten years and the odds that he's facing off against a supernatural entity (Season of the Witch), an apex predator (Primal), or a crime syndicate (Dog Eat Dog) are significantly high. 
Cage has honed his trademark glower, his absurd giggle, and his vituperative shouts to a hypnotic degree. Perhaps the shaman is tapping into the rage we collectively feel about the injustices in modern society. 2017's Mom and Dad has Cage playing the titular dad as he takes his frustrations with parenthood to a murderous extreme. Perhaps he's tapping into the rage we feel about our seeming insignificance in the grand scale of the universe, as he does in Richard Stanley's 2019 Lovecraft adaptation Color Out of Space. Or perhaps he's tapping into the rage of anyone who's faced profound loss, as he does in the 2018 revenge thriller Mandy.
Related article: 2021 Movie Releases: Your Film Guide for the Year | Live Updates
Related article: Video | The Artist Evolves: All Leonardo DiCaprio Roles & Performances, 1980s to 2020 Filmography
Coming Soon
Cage isn't necessarily taking requests karaoke-style, but his output in the last four years shows that he's acutely aware of his own absurdity and in an evolving call and response with his fanbase. In 2016's Army of One, he collaborated with Borat director Larry Charles to portray a squeaky-voiced construction worker who receives a mission from God to kill Osama bin Laden. Since then, Cage has rapidly been approaching the weirdo singularity. The list of his upcoming projects seems tailor-made to please oddballs, outsider artists, and societal rejects–in other words, Cage's tribe.
Soon, we can watch Nicolas Cage team up with Tony Jaa and Frank Grillo to battle aliens in Jiu Jitsu. He's working with Sion Sono, director of Why Don't You Play in Hell? and Antiporno, in Prisoners of the Ghostland. In Wally's Wonderland, he's playing a janitor who must battle knockoff versions of the monsters from Five Nights at Freddy's, and in The Unbearable Weight of Massive Talent, he'll be playing a (totally fictional) character named Nic Cage who gets recruited by the CIA and gets cast in a Quentin Tarantino movie. In another shocking move of internet savviness, Cage is also preparing to play the Tiger King Joe Exotic for a TV series. And if that's not enough, he's currently developing a series with Amazon which has him playing a vodka-drinking, cable TV-addicted dragon stuck in the bayous of Louisiana. Of course, National Treasure 3 is still on hold. Honestly, the Nicolas Cage singularity can't come soon enough.
An excerpt from the love letter: Hollywood Insider's CEO/editor-in-chief Pritan Ambroase affirms, "Hollywood Insider fully supports the much-needed Black Lives Matter movement. We are actively, physically and digitally a part of this global movement. We will continue reporting on this major issue of police brutality and legal murders of Black people to hold the system accountable. We will continue reporting on this major issue with kindness and respect to all Black people, as each and every one of them are seen and heard. Just a reminder, that the Black Lives Matter movement is about more than just police brutality and extends into banking, housing, education, medical, infrastructure, etc. We have the space and time for all your stories. We believe in peaceful/non-violent protests and I would like to request the rest of media to focus on 95% of the protests that are peaceful and working effectively with positive changes happening daily. Media has a responsibility to better the world and Hollywood Insider will continue to do so."
Ways to support Black Lives Matter Movement to end systemic racism
– Do you know the hidden messages in 'Call Me By Your Name'? Find out behind the scenes facts in the full commentary and In-depth analysis of the cinematic masterpiece
– A Tribute To The Academy Awards: All Best Actor/Actress Speeches From The Beginning Of Oscars 1929-2019 | From Rami Malek, Leonardo DiCaprio To Denzel Washington, Halle Berry & Beyond | From Olivia Colman, Meryl Streep To Bette Davis & Beyond
– In the 32nd Year Of His Career, Keanu Reeves' Face Continues To Reign After Launching Movies Earning Over $4.3 Billion In Total – "John Wick", "Toy Story 4", "Matrix", And Many More
Nicolas Cage, Nicolas Cage, Nicolas Cage, Nicolas Cage, Nicolas Cage, Nicolas Cage, Nicolas Cage, Nicolas Cage, Nicolas Cage, Nicolas Cage, Nicolas Cage, Nicolas Cage, Nicolas Cage, Nicolas Cage, Nicolas Cage, Nicolas Cage, Nicolas Cage, Nicolas Cage, Nicolas Cage, Nicolas Cage, Nicolas Cage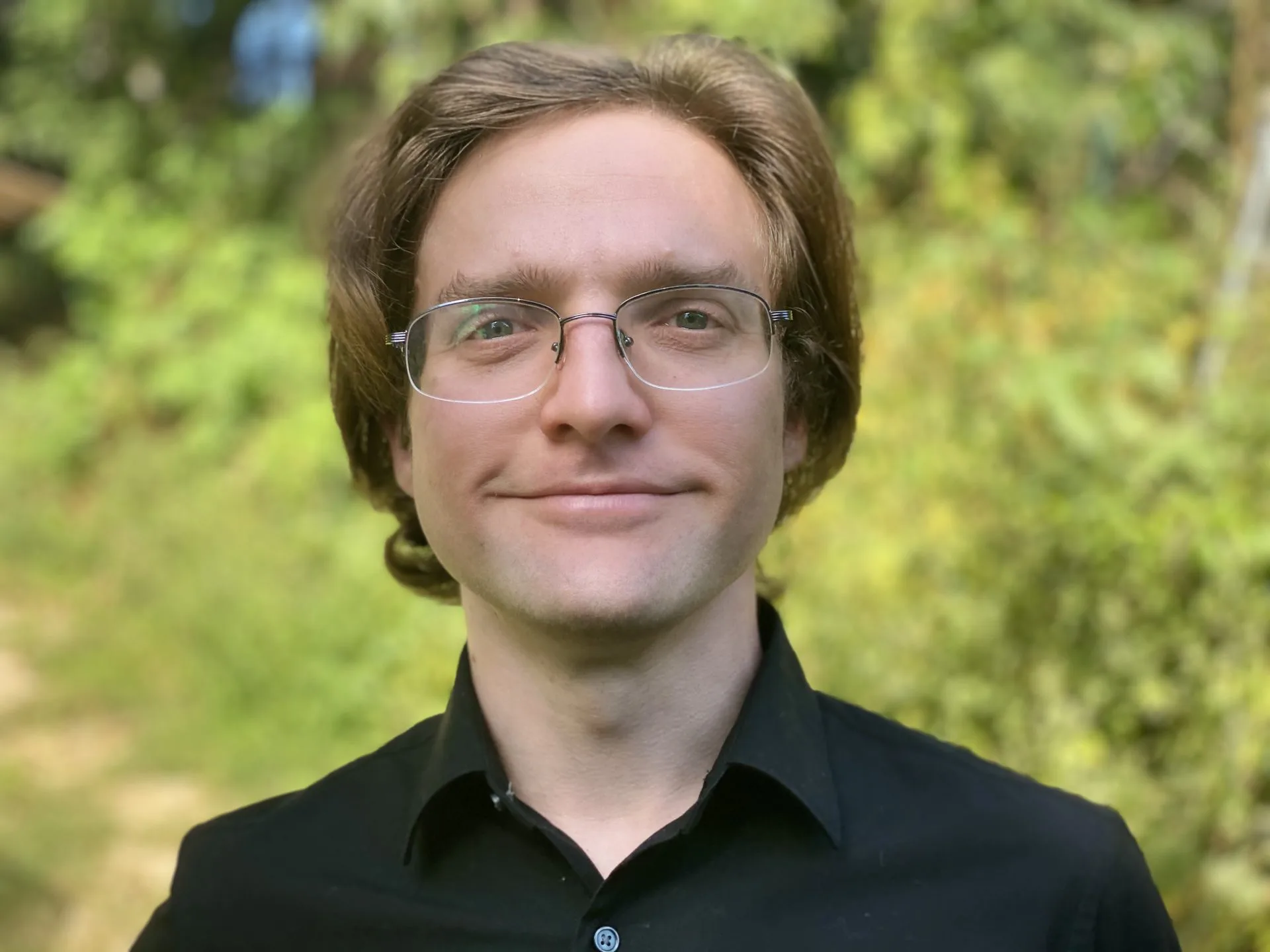 Trent
Kinnucan is a film and television critic, with over 5,000 film hours logged to date. He is devoted to maintaining an encyclopedic knowledge of cinema, with consideration for its history, its cultural impact, and its ability to create social change.
Trent
enjoys finding films that amplify voices otherwise unheard, and reveal images otherwise unseen.
Trent
's interest in media coverage as a way to inspire meaningful dialogue led him to
Hollywood Insider,
a media network that consistently prioritises journalism and content with a purpose.
Trent
also recognizes that media is meant to be enjoyed, which aligns with
Hollywood Insider's
penchant for tackling complex issues with levity and original insight.
Trent
hopes to share his love of film with others, and to help further expand the bandwidth of artists with something to say.