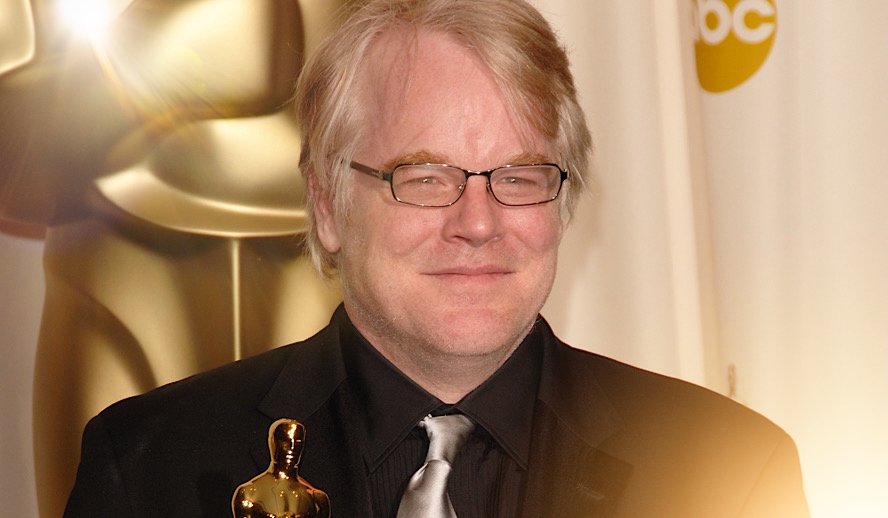 Video Version of this Article
Photo/Video: Philip Seymour Hoffman with his Best Actor Oscar at the 78th Annual Academy Awards at the Kodak Theatre in Hollywood in 2006/Paul Smith/Featureflash Photo Agency/Hollywood Insider YouTube Channel
Philip Seymour Hoffman – An Irreplaceable Talent
In the years since Philip Seymour Hoffman passed away, in 2014 at the too-young age of 46, the question has occasionally come up as to whether any actor is capable of being his successor. Is there any actor quite like him? Comparisons had been made in the past. The actor Toby Jones was contrasted to Hoffman when the actors starred in competing Truman Capote biopics; some critics considered Jones' performance to be superior to Hoffman's from a technical standpoint, but Hoffman's wounded and erudite interpretation of the famous author drew far more acclaim, garnering Hoffman his only Academy Award.
Related article: The Complete List of 2021 Oscar Nominations – Celebrations, Surprises & Snubs | The Show Must Go On
Related article: April Movies Release Schedule: The Most Accurate List of Every Movie Coming Out in April – Live Updates
Hoffman's passing left a vacancy in the lead role of the Showtime series 'Happyish', which producers attempted to fill with the actor Steve Coogan. While Coogan may on paper have been an even better fit for the series' dark comedic tone, he is a much less sympathetic presence. 'Happyish' lost its heart with the recasting, and the show ended up only lasting one season. Filmmaker Todd Solondz, who directed Hoffman in the 1998 film 'Happiness', took a radical approach to casting that film's sequel, 2009's 'Life During Wartime'. He recast every recurring character with new actors, choosing Michael K. Williams to replace Hoffman. Despite their superficial dissimilarities, Williams turned out to be surprisingly adept at channeling Hoffman as Allen, the emotionally disturbed loner obsessed with sexually harassing women over the telephone.
 There are many actors one can imagine filling the vacuum left in Hoffman's wake, but only in a limited capacity. Jared Harris has comparable bruised gravitas, John C. Reilly has a similar bombastic absurdity, Gerard Depardieu has his ineffable sensuality. Actor Jim Gaffigan, an actor with analogous physicality, has made dramatic strides in recent years, giving a Hoffman-esque performance as the villain of the film 'Most Wanted'. Perhaps no actor comes closer to embodying Hoffman than Jesse Plemons, the rising star who convincingly played Hoffman's son in Philip Thomas Anderson's 'The Master'.
Plemons has inherited Hoffman's gift for imbuing creepy characters with uncanny charisma; Plemons' performance in Charlie Kaufman's 'I'm Thinking of Ending Things' evokes the performance Hoffman gave in Kaufman's 'Synecdoche, New York', and one can detect Hoffman's spirit flowing through Plemons in the upcoming political drama 'Judas and the Black Messiah'. Among the greatest living actors, there are those that emulate aspects of his personality, but none can encompass his sweeping spectrum of human emotion. Truthfully, Hoffman remains unparalleled.
Related article: MUST WATCH – Hollywood Insider's CEO Pritan Ambroase's Love Letter to Black Lives Matter – VIDEO
Subscribe to Hollywood Insider's YouTube Channel, by clicking here. 
A Fluid Identity
What makes Hoffman so exquisitely unique? The actor had a striking physical appearance; uncombed blond hair, ginger stubble, a fair and freckled complexion. He had a gentle furrow in his brow, a mouth that rested in an ambiguous flare, and searching ice-blue eyes slightly obscured by heavy lids. He was schlubby, yet handsome. At 5'10", he seemed taller, more imposing. In spite of this unmistakable look, the actor had a liquidity that allowed him to pour himself into a wide variety of characters. He had a fluid identity, but he also quite literally seemed to be waterlogged, as if his emotions had taken liquid form, and only through sustained effort could he prevent himself from bursting. Few actors found as many uses for tears.
Hoffman had tears for fear as the torture victim in 'Red Dragon', tears of rage as the scheming embezzler in 'Before the Devil Knows You're Dead', tears of compassion as the hospice nurse Phil Parma in 'Magnolia', and tears of frustrated regret as the closeted love-struck pornstar in 'Boogie Nights'. Crying was a convulsive, contortive, whole-body event for Hoffman–his eyes would shimmer, his face would redden, and his voice would quake. His hands would waver from his face to his proximity in drastic gesticulations. It was through this impressive display of bodily fluidity that the actor created empathy for characters with personalities ranging from placid to deeply toxic. 
As water is the source of life, Hoffman was brazenly alive, brimming with vitality. He was captivating as the dewily loquacious Truman Capote, he created a frothing maelstrom against Adam Sandler in 'Punch-Drunk Love', he pathetically oozed as the malady-stricken playwright in 'Synecdoche, New York', clinging to mortality even as it seemed to ebb out of his flesh. In 'Happiness', his character's paraphilic sexual fantasies involve graphic descriptions of bodily fluids, while films like 'Love Liza' and 'The Master' find him drawn both to bodies of water and to the dangerous ingestion of liquid fuel.
Related article: The Power of Positivity: Ikorodu Bois + Chris Hemsworth + Russo Brothers + Sam Hargrave
Limited Time Offer – FREE Subscription to Hollywood Insider
Click here to read more on Hollywood Insider's vision, values and mission statement here – Media has the responsibility to better our world – Hollywood Insider fully focuses on substance and meaningful entertainment, against gossip and scandal, by combining entertainment, education, and philanthropy. 
Today, Hoffman's onscreen struggles with addiction are especially poignant to watch–offscreen, the actor fought a lifelong battle with substance abuse. To have an unquenchable thirst, to yearn for something unattainable, is so often a foundational element of a Hoffman performance, as it is so often a foundational part of human existence. Water is life, but too much of it can intoxicate us, even drown us.
From Stillness to Tempest
The image of a vessel in water is one of the ultimate symbols of freedom. To take to the sea is to escape from one's worldly troubles, and to contend instead with the more definite natural phenomena. Hoffman embodies this innate desire in 'Pirate Radio', playing an American DJ who seeks liberation both in sailing the open ocean and in the frequencies of rock and roll. His character in 'Love Liza' escapes the grief of his wife's suicide by huffing gasoline, attending RV boat races, and disrupting those boat races by illegally swimming through the racing circuit. Despite its heady subject matter, it's one of Hoffman's funniest performances. In 'The Master', he is a yacht-sailing cult leader who turns to a concoction of torpedo fuel and tropical fruit to escape his troubles.
He forms a deep connection to an unmoored alcoholic played by Joaquin Phoenix, seeming to see a distorted reflection of himself in the man's troubled waters. In a moment that can be interpreted as a last-ditch attempt of seduction, a farewell to a castaway companion, or perhaps both, Hoffman's Lancaster Dodd sings to Phoenix's Quell, "I'd love to get you on a slow boat to China, all to myself, alone." There is a potent flow of energy between the two stars, with the balance of power between them shifting like a hurricane.
Related article: Hollywood Insider's CEO Pritan Ambroase: "The Importance of Venice Film Festival as the Protector of Cinema"
Related article: The Masters of Cinema Archives: Hollywood Insider Pays Tribute to 'La Vie En Rose', Exclusive Interview with Director Olivier Dahan
To be surrounded by water can be comforting, a way for those overwhelmed by the sensate world to center themselves. In 'Jack Goes Boating', his sole directorial effort, he plays a man whose self-development comes through a winter's worth of swimming lessons in preparation for a rowing excursion planned for the summer. As Jack, Hoffman gave a tender and meditative performance as a man who uses the rhythms of reggae and the repetitions of swim strokes and cooking techniques to find peace in his soul. As he copes through a frozen New York, Jack reckons with his own emotional Siberia, thawing out his frozen heart.
There is a sense of flow to Jack, a sense of immense energy seeking an outlet. There is also a tumultuousness, a capacity to go from stillness to sudden tempest. It wells up out of the gentle-hearted Jack, resulting in an unintended yet terrifying violent outburst. The same energy is weaponized by Owen Davian, the antagonist to Tom Cruise's Ethan Hunt in 'Mission: Impossible III'. Attempting to coerce information out of Hunt, Davian icily counts to ten while pointing a gun at a hostage's head. At first, rebuffing Cruise's attempted diversions with emotionless remove, Davian suddenly explodes with intimidating fury.
Related article: Netflix: Joaquin Phoenix's 'The Master' Is a Hidden Gem That Will Have Your Head Spinning
Related article: The 8 Paul Thomas Anderson Movies, Ranked – 'Boogie Nights', 'There Will Be Blood' & More
An Actor Perspires
Hoffman certainly knew how to use his frame to communicate formidable force. As the ringleader of a mattress mafia that sends out a quartet of blond brothers to menace Adam Sandler in 'Punch-Drunk Love', Hoffman gave one of his most vituperative performances. During a hostile phone call with Sandler's Barry Egan, the two pace in their respective offices like worked-up betta fish in cramped aquariums. Hoffman is all spittle and sweat, his percussive threats crashing like waves against a dam. He's simultaneously hilarious and alarming in the role, and he manages to overwhelm Sandler through force of will. Later though, it is Sandler who has the upper hand, as we see all of Hoffman's bravado melt away into vulnerability and self-doubt. This is often the rhythm of a Hoffman performance. He comes on as an aggressive and ambitious antagonist, only to eventually dissipate against the protagonist's resolve. 
Watching Hoffman dissolve is spectacular. He could evince the experience of being crushed like no other actor. In 'Moneyball', the story of the Oakland Athletics ascension under the revolutionary tactics of Billy Beane (Brad Pitt) and Peter Brand (Jonah Hill), Hoffman played Art Howe, the coach who stubbornly powers ahead with his own ideas. As the realization of his wrongheadedness dawns on him, Hoffman gradually slumps into defeat. 'Owning Mahowny' saw Hoffman play a compulsive gambler who seems to evaporate into nothing, becoming almost invisible as he finds that he has lost everything.
Related article: A Tribute to Tilda Swinton: Hollywood's Most Unique & Diverse Actress Who Refuses to Fit In
Related article: A Tribute to Steven Spielberg: The Father of the American Blockbuster
Against Paul Newman in 'Nobody's Fool', Hoffman plays a brash police officer who crumples into cowardice against the older actor's superior self-determination. As the protagonist of the espionage thriller 'A Most Wanted Man', Hoffman plays a calculating German spy who explodes in visceral rage as he is outmaneuvered by rival agents. Whether the script draws the audience towards sympathy or antipathy towards a Hoffman character, his downfalls are always harrowing to watch.
His Protean Destiny
What made Hoffman so fascinating to watch was the incredible expressive control he had. Emotions would wash over his face in waves, sometimes subtly, sometimes intensely. He was the perfect character actor because he could absorb the intensity of any star and return it as either a dribble or a deluge. If there was ever a drawback to casting Hoffman in supporting roles, it was that he had the potential to pull the audience's attention away from the lead. Hoffman's revelatory performances are almost beyond count–he never played a bum note.
In 'Flawless', he gave a syncopated performance as a drag queen who forms an unlikely connection to a homophobic cop played by Robert DeNiro. In 'Charlie Wilson's War', he disappeared into the role of Gust Avrakotos, the eccentric CIA operative contending with the armchair diplomacy of a congressman played by Tom Hanks and a socialite played by Julia Roberts. After stealing scenes from Matt Damon in 'The Talented Mr. Ripley', from Robin Williams in 'Patch Adams', and from Edward Norton in Spike Lee's '25th Hour', Hoffman started to regularly get top billing.
Related article: A Tribute to Tom Hanks, Oscar-Winning Everyman of 'Toy Story', 'Forrest Gump'
Related article: A Tribute to Nicole Kidman Roles: Tracking the Master Actor's Most Powerful Transformations
It was his protean destiny to fill bigger roles. Thrust into the position of the lead, Hoffman gave incredible tour de force performances. There is a swelling sense of need in him, a desperate search for meaning and purpose against the hostile or uncaring energies of the universe. In John Patrick Shanley's 'Doubt', Hoffman plays a priest seeking to modernize his congregation against a steadfast orthodoxy represented by Meryl Streep's Mother Superior. The pair joust for authority, with a young novice played by Amy Adams caught in the crossfire. The dynamic is complicated further when Streep's character begins to suspect Hoffman's of sexual abuse. In 'Synecdoche, New York', Hoffman is a playwright who staves off the multiple miseries of his life by pouring himself into the ultimate creative work, one that will encompass the entirety of human existence.
As his art seeps and then floods into his personal life, Hoffman seems to become stuck in a bleary-eyed trance between fantasy and reality. In 'The Master', Hoffman's character boasts, "I am a writer, a doctor, a nuclear physicist, and a theoretical philosopher. But above all, I am a man, a hopelessly inquisitive man, just like you." Yet he simmers with self-doubt, erupting when his sense of self-importance is punctured. As a violinist in 'A Late Quartet', Hoffman's character sees a path for his own advancement and reacts with profound frustration and dejection when his colleagues counter him. There is a reason Hoffman is considered by so many to be the greatest actor in history. His vain striving in the face of the void is a fundamental encapsulation of the human experience.
Related article: Remembering Sean Connery: A Tribute to a Legend Who Launched the James Bond Franchise
Related article: The Rise of Matthew McConaughey: A Tribute to the Powerful Thespian & Superstar Leading Man
Universally Beloved
In an industry often full of gossip and intrigue, Hoffman was universally beloved. His funeral Mass was attended by friends ranging from Ethan Hawke to Julianne Moore to Chris Rock. At the 90th Academy Awards, Sam Rockwell dedicated his Oscar win to Hoffman, and Cate Blanchett paid tribute to him when she won a BAFTA for her performance in 'Blue Jasmine'. In his honor, close friend David Bar Katz created the American Playwriting Foundation, which annually awards $45,000 to the author of an unproduced play. At the Rochester Teen Film Festival, the creators of the film deemed best by judges are given the 'Philip Seymour Hoffman Award'.
Hoffman was this weighty, momentous presence, but he was also delightful, charming, and funny. In 'Almost Famous', he plays the mentor to Patrick Fugit's aspiring music journalist, giving paternalistic advice with easygoing, honest chemistry. His nervous sycophantic teetering in 'The Big Lebowski' is a hilarious standout moment in a movie full of them. Perhaps the silliest moment in Hoffman's career is the sweaty basketball scene in Ben Stiller's 'Along Came Polly'. At the risk of stretching the 'liquid' motif to its breaking point, Hoffman's character sweats with unearned confidence on the court, nonsensically shouting "Raindance!" as he repeatedly misses two-pointers. It's perhaps one of the sweetest ways to remember the actor, as a sometimes wrongheaded, always bighearted artist who loved the world enough to give it his very best.
philip seymour hoffman, philip seymour hoffman, philip seymour hoffman, philip seymour hoffman, philip seymour hoffman, philip seymour hoffman, philip seymour hoffman, philip seymour hoffman, philip seymour hoffman, philip seymour hoffman, philip seymour hoffman, philip seymour hoffman, philip seymour hoffman, philip seymour hoffman, philip seymour hoffman, philip seymour hoffman, philip seymour hoffman, philip seymour hoffman, philip seymour hoffman, philip seymour hoffman, philip seymour hoffman, philip seymour hoffman, philip seymour hoffman, philip seymour hoffman, philip seymour hoffman, philip seymour hoffman, philip seymour hoffman, philip seymour hoffman, philip seymour hoffman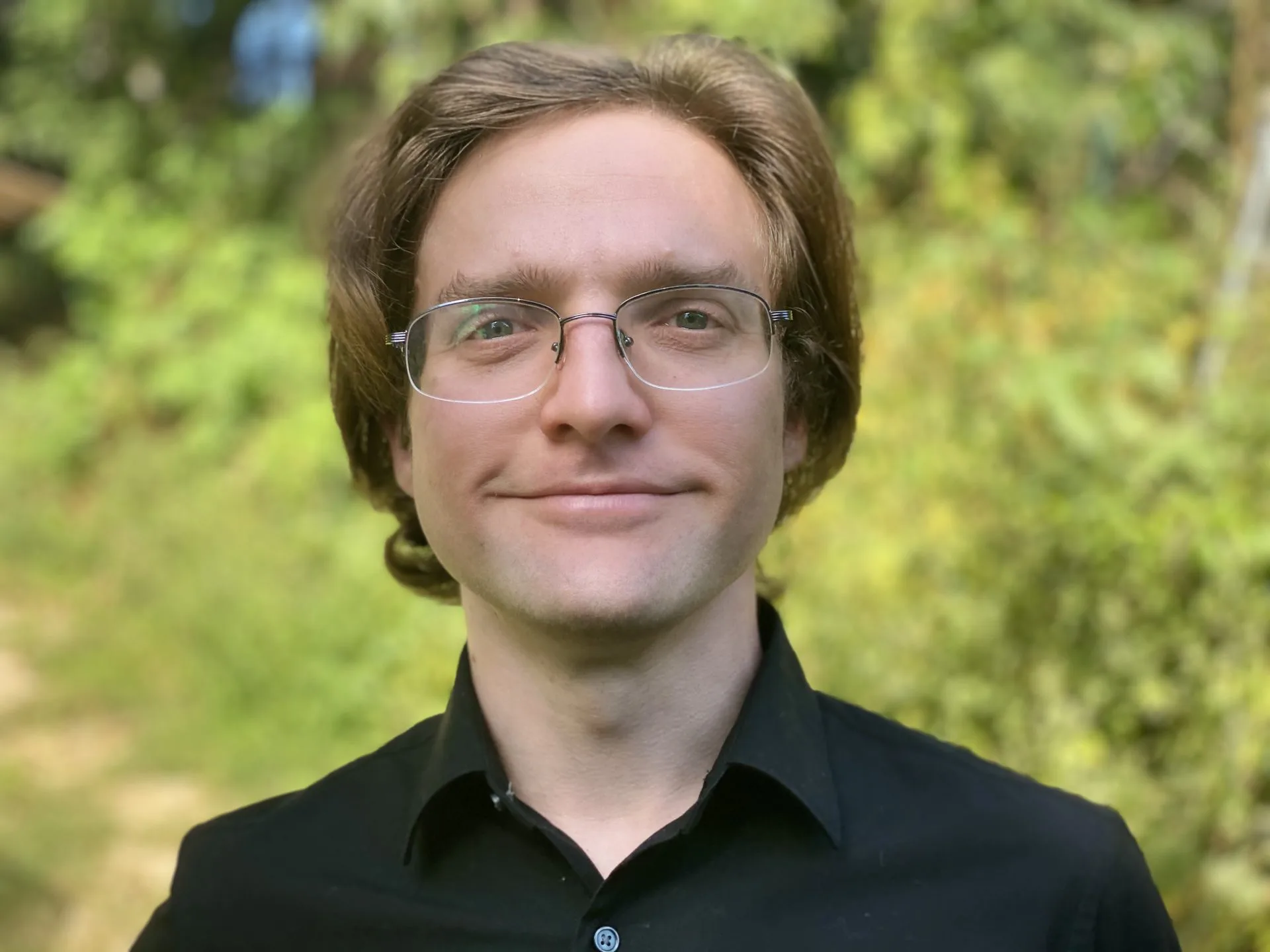 Trent
Kinnucan is a film and television critic, with over 5,000 film hours logged to date. He is devoted to maintaining an encyclopedic knowledge of cinema, with consideration for its history, its cultural impact, and its ability to create social change.
Trent
enjoys finding films that amplify voices otherwise unheard, and reveal images otherwise unseen.
Trent
's interest in media coverage as a way to inspire meaningful dialogue led him to
Hollywood Insider,
a media network that consistently prioritises journalism and content with a purpose.
Trent
also recognizes that media is meant to be enjoyed, which aligns with
Hollywood Insider's
penchant for tackling complex issues with levity and original insight.
Trent
hopes to share his love of film with others, and to help further expand the bandwidth of artists with something to say.