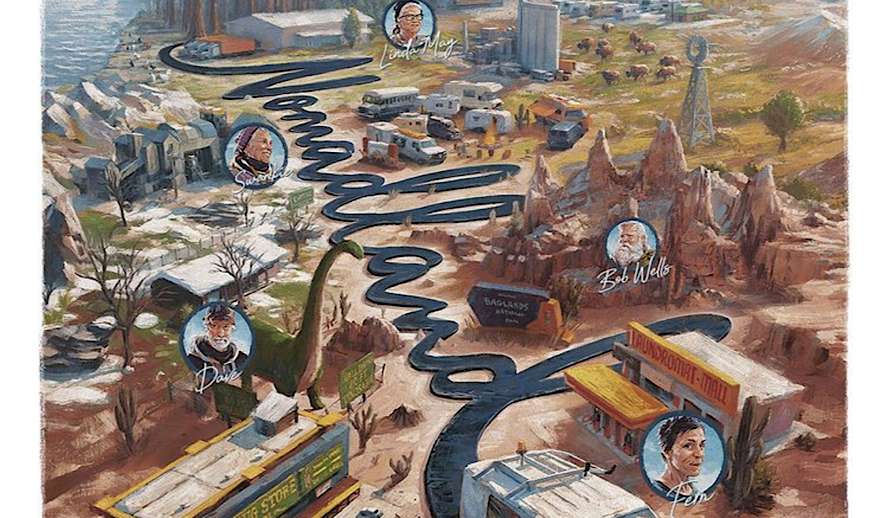 Photo: 'Nomadland'/Searchlight Pictures
Directed, edited, and written for the screen by Chloé Zhao, 'Nomadland' is a fictional adaptation of Jessica Bruder's 2017 nonfiction novel entitled 'Nomadland.' The story centers around the widowed lead character, Fern, portrayed by the wondrous, raw and genuine Frances McDormand, who lives in barren Empire, Nevada surviving in the confines of her van and without an area code. 'Nomadland' is an extraordinary trip of superb cinematography choices that tether with devastation, grief, and single womanhood discovery while perceiving the little moments of joy in the strangest of places, even with the most average of people. 
Related article: 2021 Oscars Predictions: Actresses, Actors, Directors and Films to Watch for in the Unprecedented Race
Related article: New Releases: Your Comprehensive Guide to Every New Movie Coming Out in February 2021
"I'm not homeless. I'm just house-less."
In the single moment as the first picture appears on the screen, 'Nomadland' encapsulates the audience with its breathtaking cinematography that depicts the main character's battle of existence, grief, and valuation with owning items. When the town's US Gypsum Plant closes, the lead widowed character, Fern (Frances McDormand), decides to discontinue her imperturbable life and puts her belongings in storage to live in her van that she named "Vanguard" with the necessities. Living in a small town, unknown to the general public, Fern gets a new job at an Amazon shipping center where people go to repeat their days till their life's counter goes out.
From the start, director, screenwriter, and editor Chloé Zhao is challenging the audience to decipher their views of what a home entails as an Amazon employee shows their tattoo to Fern that says, "Home is it just a word? Or is it something you carry within you?" After seeing this, Fern's face perfectly depicts her current state in the world in finding what home means to her after the loss of what she believed to have been home in her late husband. 
While grieving for the loss of her husband, Fern is at the same time suffering for the life that she once had before Empire, Nevada fell flat from the loss of the Gypsum Plant. Without an area code, Empire has become a barren land filled with devastation while Fern is living in this constant state of grief from her past life and lack thereof. The townspeople question Fern's living choices, like Mackenzie, the child of Fern's friend, and Fern said in 'Nomadland,' Makenzie: "My mom says that you're homeless, is that true?" Fern: "No, I'm not homeless. I'm just house-less. Not the same thing, right?" Fern insistently assures others not to worry about her well-being as they express their concerns about her living in a van by herself and, more so, their concerns with the cold temperatures and Fern's safety. This same dedication to show strength is apparent throughout the film as she continuously helps others while rarely asking for help herself. 
Related article: MUST WATCH – Hollywood Insider's CEO Pritan Ambroase's Love Letter to Black Lives Matter – VIDEO
Subscribe to Hollywood Insider's YouTube Channel, by clicking here. 
The Life Of A Nomad
While living in her van, Fern gets involved with a group of individuals called nomads, people without a permanent home and travel from place to place in their RVs, cars, etc. Similar to Fern, most are retired and have chosen to dwindle their footprint by existing purely off the bare necessities. The nomad's community gathers and moves together as they compare their relationship with the world and to each other as "workhorses." In order to survive with even the basics such as water and food, society requires you to be a workhorse. So, as nomads who are refugees from a broken system, have lost loved ones, or are alone in the world, they stick together as workhorses in the nomad community to support each other when the world won't.
Throughout the film, Fern comes and goes from the nomad community as she goes about handling a handful of different side gigs such as Amazon packing, rock and crystal store, clean-up, waitress, harvesting beets, etc. Fern's youthfulness comes across through her joy when speaking to others or the moment she playfully pretends to drive the extravagant model RV. In particular, this scene creates a lot of pain and devastation from my perspective in seeing Fern and her friends' shock at seeing a simple washer and dryer in the RV. Something that would seem ordinary for an average person, yet it was a complete lavish accessory for the women who had been without for so long. 
Still, to this moment, I do not entirely understand all that Fern is and will be; however, I do not think that was the film's point. Fern is not made to be a perfect movie persona but is an average woman who has been given a rough deal on life. She is incredibly youthful, kind, and raw, as shown in her weakest moments she experiences in the confines of her van. As said by Fern's sister, Dolly, portrayed by Melissa Smith in 'Nomadland,' "I never said this to you before, and maybe I should have. You know when you were growing up, you were eccentric to other people, you may be seemed weird, but it was just because you were braver and more honest than everybody else."
Related article: The Power of Positivity: Ikorodu Bois + Chris Hemsworth + Russo Brothers + Sam Hargrave
Limited Time Offer – FREE Subscription to Hollywood Insider
Click here to read more on Hollywood Insider's vision, values and mission statement here – Media has the responsibility to better our world – Hollywood Insider fully focuses on substance and meaningful entertainment, against gossip and scandal, by combining entertainment, education, and philanthropy. 
Tomorrow Is Uncertain But Today Is Here
While Fern might find comfort in exploring her journey as a lone partner, she revisits the lives she comes across along the way. This idea of returning to someone even after you believed them to be gone is a recurring theme throughout the film. A nomad explains to Fern that she will revisit and see those she loved again no matter what happens in her life. As the film ends, the words "Dedicated to the ones who had to depart. See you down the road." appear on the screen, only furthering the theme of revisiting lives. The film was a collection of lives that had been impacted in one way or another, a rhythm of one soul after another that came and went from Fern's life. 
This memorable drama honestly tears at the heart as a dying nomad gives up a possession given to her by her grandmother to a passing traveler. Already, she is living off a fraction of what an average person has, and yet, she so kindly parts with something that would most commonly pass on to another family member. This goes along with the idea of home and what truly conceives the idea of who or what things make a home or a life. 'Nomadland' truly connects with the unique identity of beauty within an average person or, more so, a woman. When most moments in filmmaking and storytelling, life's beauty is not generally depicted in the average woman. 
'Nomadland' – Frances McDormand Is Extraordinarily Ordinary 
Frances McDormand has this raw, opulent, and unfeigned humanity that fills her characters with the genuine reality that humbles the film industry who bases itself on unrealistic personas. She picks roles that align with character in depicting women as humans with strengths and weaknesses. I don't see a big difference in humanity between herself and the characters she plays because she so closely portrays these characters with genuine reactions. Her expressions, movements, timing, and openness for humility make her truly a woman of our generation in acting, filmmaking, and influence. 
Related article: Hollywood Insider's CEO Pritan Ambroase: "The Importance of Venice Film Festival as the Protector of Cinema"
Related article: The Masters of Cinema Archives: Hollywood Insider Pays Tribute to 'La Vie En Rose', Exclusive Interview with Director Olivier Dahan
McDormand's portrayal of Fern is perfectly quiet as she appears as a sole life in a vast existence of empty land. Fern is unspeakably intricate that I am still configuring my interpretation of her views on life, and McDormand portrays this complexity perfectly. Her joyful presence and youthfulness when speaking to strangers or her small movements of joy and humility that most actors would take years to perfect and most would never even accomplish. It truly leaves you without words just how ordinarily real her acting is. 
While filming, McDormand took the extra step to live as one of the nomads as she lived in a van for four to five months, working and adopting the life of a nomad. The community took her in so much that they began to believe her to be one of their own and would even offer her an application for a job. In fact, McDormand would work for multiple job positions that are depicted in both the novel and film. 
As said by Frances McDormand herself, "I am an ordinary person." I could not agree more but, I would add that she is extraordinarily ordinary. While there are many contenders for Best Actress for the 2021 Oscars, McDormand, two time Academy Award winner, has a strong chance of snagging the third for her role as Fern in 'Nomadland.' 
Say Hello To A Stranger
Those portraying the nomads are, at most times, non-professional actors and or real-life nomads and people who live on the road, continually moving from one place to another. This creates an improvisation quality that McDormand can play along with to give an even more realistic unveiling of Fern's character and her reactions to those around her. The stories that are shared of lost loves or prospected loves as a nomad speaks about the letters he writes to a girl thousands of miles away. These stories remind us that, in life, some things go unfulfilled, and while that is devastating, there is also the need to enjoy the moment you are in and the people around you. These nomads, real and fictional, are refugees from the last recession struggling against the rising housing costs. 
Related article: A Tribute To The Academy Awards: All Best Actor/Actress Speeches From The Beginning Of Oscars 1929-2019 | From Rami Malek, Leonardo DiCaprio To Marlon Brando & Beyond | From Olivia Colman, Meryl Streep To Bette Davis & Beyond
Related article: The Five Best and Most Influential Asian American Filmmakers in Hollywood
There is a strange nostalgic presence in the nomads as the film depicts them as people who survive in these communities outside of the general population. Born in Beijing, director Chloé Zhao has experience working with regional work that projects meaningful landscapes and territory lost due to progression in advancements. Zhao's past works include 'Songs My Brothers Taught Me,' 'The Rider,' movies that lend themselves towards encrypting their stories inside of impactful territories and landscapes. In the screenplay and done cinematically with cinematographer Joshua James Richards, the nomads are never made to show the weaknesses they might have even as a woman accepts her fate coming after her life counter has ended. There is no begging, no tears lost but instead just a community of individuals who find kindness in each other and support one another to no end. The audience is never directed into feeling a certain way for Fern, but this underlying feeling comes from watching Fern's weaknesses appear in small doses. This allows the film's flow to feel even more genuine had it not already been pure raw emotions coming from Frances McDormand. 
Multiple entities lie within the film, such as Fern, the nomads, Empire, and the town people. Still, I would argue that the cinematography is an entity in itself as it depicts the vast landscape. 'Nomadland' truly is just as stunning as it is quietly moving as we follow Fern on her journey of self-acceptance. Our lives are unpredictable; what we know today might change tomorrow. Our repetitions of attending our place of work or walking down the isles of the local shopping center; could all change in the blink of an eye. This film is depicting for us how important it is to live your life, enjoying the moments as they come and opening your world to all the different lives you might come across. Visit your loved ones, tell that certain someone how you feel about them, share a story to a stranger or listen to one, float in that abandoned stream, or smile just because you can. 
Where To Watch 'Nomadland'
'Nomadland' was first screened in early September of 2020 at Toronto International Film Festival, Venice Film Festival, and Telluride Film Festival Los Angeles Drive-In. For the months that followed in 2020, 'Nomadland' screened at multiple film festivals worldwide, earning recognition amongst filmmakers and admirers. On January 29, 2021, the film was released to IMAX, still available for in-person viewing at select theaters.
'Nomadland' releases for online screening on Hulu on February 19, 2021. Rated R for some full nudity.
Related article: Powerful Technique for Success, Personal Development and Leadership
Related article: Oscar Buzz: 'Minari' Is An Incredible Portrait Of The Korean-American Experience
Where To Find The Stars
Expected November 5, 2021, Chloé Zhao will next be seen directing and writing for 'Eternals' starring Salma Hayek ('Frida'), Angelina Jolie ('Maleficent'), Gemma Chan ('Humans'), and more. As said on IMDb about 'Eternals,' "The saga of the Eternals, a race of immortal beings who lived on Earth and shaped its history and civilizations."
Frances McDormand will next be seen in Wes Anderson's 'The French Dispatch' alongside a largely acclaimed cast, Timothée Chalamet, Morgane Polanski, Saoirse Ronan, Elisabeth Moss, Léa Seydoux, Edward Norton, Owen Wilson, Tilda Swinton, Christoph Waltz, Bill Murray, Willem Dafoe, Adrien Brody, Benicio del Toro and many more. As said on IMDb about 'The French Dispatch,' "A love letter to journalists set in an outpost of an American newspaper in a fictional twentieth-century French city that brings to life a collection of stories published in "The French Dispatch Magazine."
McDormand will also be seen in Joel Coen's first solo directorial effort titled 'The Tragedy of Macbeth,' an interpretation of William Shakespeare's play 'Macbeth' alongside Denzel Washington ('Fences'), Brendan Gleeson ('Calvary'), Harry Melling ('The Queen's Gambit') and more. As said on IMDb about 'The Tragedy of Macbeth,' "A Scottish lord becomes convinced by a trio of witches that he will become the next King of Scotland, and his ambitious wife supports him in his plans of seizing power."
Just recently announced, McDormand is expected to be seen in Sarah Polley's 'Women Talking,' an adaptation of Miriam Toews novel 'Women Talking' alongside Sarah Polley. As said on IMDb about 'Women Talking,' "A group of women in an isolated Mennonite religious colony in Bolivia as they struggle to reconcile their faith with a string of sexual assaults committed by the colony's men."
Click here to read Hollywood Insider's CEO Pritan Ambroase's love letter to Black Lives Matter, in which he tackles more than just police reform, press freedom and more – click here.
An excerpt from the love letter: Hollywood Insider's CEO/editor-in-chief Pritan Ambroase affirms, "Hollywood Insider fully supports the much-needed Black Lives Matter movement. We are actively, physically and digitally a part of this global movement. We will continue reporting on this major issue of police brutality and legal murders of Black people to hold the system accountable. We will continue reporting on this major issue with kindness and respect to all Black people, as each and every one of them are seen and heard. Just a reminder, that the Black Lives Matter movement is about more than just police brutality and extends into banking, housing, education, medical, infrastructure, etc. We have the space and time for all your stories. We believe in peaceful/non-violent protests and I would like to request the rest of media to focus on 95% of the protests that are peaceful and working effectively with positive changes happening daily. Media has a responsibility to better the world and Hollywood Insider will continue to do so."
Ways to support Black Lives Matter Movement to end systemic racism
More Interesting Stories From Hollywood Insider
– Want GUARANTEED SUCCESS? Remove these ten words from your vocabulary| Transform your life INSTANTLY
– Compilation: All James Bond 007 Opening Sequences From 1962 Sean Connery to Daniel Craig
– Do you know the hidden messages in 'Call Me By Your Name'? Find out behind the scenes facts in the full commentary and In-depth analysis of the cinematic masterpiece
– A Tribute To The Academy Awards: All Best Actor/Actress Speeches From The Beginning Of Oscars 1929-2019 | From Rami Malek, Leonardo DiCaprio To Denzel Washington, Halle Berry & Beyond | From Olivia Colman, Meryl Streep To Bette Davis & Beyond
– In the 32nd Year Of His Career, Keanu Reeves' Face Continues To Reign After Launching Movies Earning Over $4.3 Billion In Total – "John Wick", "Toy Story 4", "Matrix", And Many More
nomadland, nomadland, nomadland, nomadland, nomadland, nomadland, nomadland, nomadland, nomadland, nomadland, nomadland, nomadland, nomadland, nomadland, nomadland, nomadland, nomadland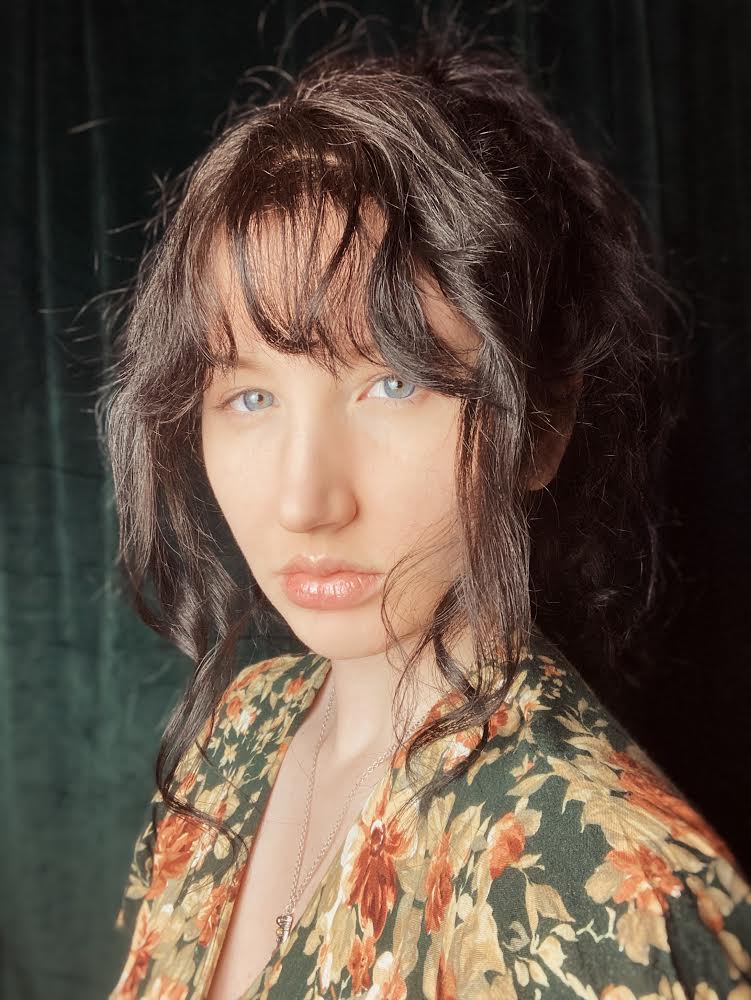 Isabella Brownlee is an experienced writer, video editor and filmmaker. She is currently a writer for Hollywood Insider, focusing on detailed and thought-provoking film reviews and articles discussing truth and impact in the film industry. Driven by self-awareness and unique perspectives, she takes utmost pride in providing others with emotionally impacted knowledge about the film industry. As a writer, her main goal is to connect with the audience and those who find themselves in the back of the bleachers unknown to anyone but beautifully aware of the world. In addition to her primary job functions, Isabella creates and edits videos/films personally and professionally. Aligning with Hollywood Insider's mission of sharing impactful and influential content, Isabella hopes to enrich her readers with positivity and truth.