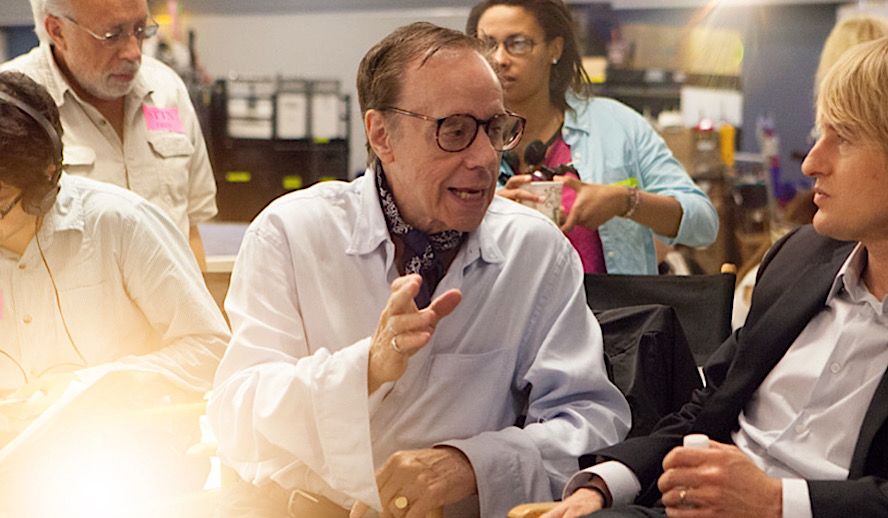 Video Version of this Article
Photo/Video: Peter Bogdanovich During the Making of 'She's Funny That Way' with Owen Wilson/Hollywood Insider YouTube Channel
Silver Screen Dreams
Cineastes, we are approaching the end of an era. New Hollywood, that halcyon age when directors were the benevolent potentates over their filmic fiefdoms and all was right in Tinseltown, is fast becoming a distant memory. The celluloid foliage that scatters across silver screens with each passing year serves to further relegate the once-great to the fossil record; each rolling camera creates more obscura. 
That elite legion of filmmakers who once made their mark mythologizing their own cinematic godfathers are now themselves being mythologized. In fact, their inheritors themselves have already begun receiving the mythology treatment, as the silver ouroboros of cinema continues to endlessly devour and digest itself. Film, the most neurotic of all art forms, is yet again facing an existential crisis. Who better to contextualize this point of passage than a director in deliberate dialogue with his own exodus, Peter Bogdanovich.
Related article: The Complete List of 2021 Oscar Nominations – Celebrations, Surprises & Snubs | The Show Must Go On
Related article: April Movies Release Schedule: The Most Accurate List of Every Movie Coming Out in April – Live Updates
The Iconic Director – Peter Bogdanovich
These days, the casual filmgoer is perhaps more likely to recognize Bogdanovich as a 'type' rather than for his Icarus-like moment as the hottest commodity in 1970's Tinseltown. With his neckerchief, trademark oversized sunglasses, and a consistent oral fixation, Bogdanovich shaped the mold of what has come to be recognized as a standard film director archetype. He's full of contradictions. His films contain an above-average number of meaningful parts for women, but that's partly because he was often dating his actresses. He's proselytized against violent and dumbed-down films while also finding kinship with fellow directors Quentin Tarantino and Brett Ratner. He seems simultaneously driven to create by an encyclopedic wealth of knowledge and an insatiable libido. 
In the film director's fossil record, Bogdanovich is the missing link between Orson Welles and modern auteurs Wes Anderson and Noah Baumbach. His influence on those two is so substantial that they call him 'Pop', which is the most Anderson and Baumbach thing imaginable. Bogdanovich was like a son to Orson Welles. He allowed the 'Citizen Kane' director to live in his Bel Air home during hard times, and Welles frequently advised Bogdanovich on his early films. Although the two titans had a famous falling out, their one-of-a-kind relationship was something truly special and can be seen intimately in the Netflix films 'The Other Side of the Wind' and its accompanying documentary 'They'll Love Me When I'm Dead'.
Related article: MUST WATCH – Hollywood Insider's CEO Pritan Ambroase's Love Letter to Black Lives Matter – VIDEO
Subscribe to Hollywood Insider's YouTube Channel, by clicking here. 
'Mask'
My first Bogdanovich experience was the 1985 film 'Mask' (not the Jim Carrey film). 'Mask' is a quintessential teenage story, starring Eric Stoltz as Rocky Dennis, a shy but intelligent kid trying to make it through junior high and into high school. As he himself puts it, "I look weird, but otherwise, I'm real normal,"–Rocky has a rare condition called craniodiaphyseal dysplasia which has caused severe facial disfigurement. Rocky's mother Rusty (played by Cher in a Cannes Award-winning performance) is a brassy, no-nonsense, motorcycle-loving woman who pushes others to see past Rocky's appearance and loves him unconditionally and without pity. The film features several Bogdanovich hallmarks, including a feminist perspective, outsider Americana, and positive yet unconventional parent-child relationships. It's also got great music, especially if you can find the director's cut with the Bruce Springsteen soundtrack.
'Mask' is imbued with profound sensitivity, something picked up on by Swedish singer-songwriter Jens Lekman, who once recorded under the nom de plume Rocky Dennis as a tribute to Bogdanovich's film. In "Rocky Dennis' Farewell Song (To the Blind Girl)" Lekman sings, "Someday I'll be stuffed in some museum / Scaring little kids / With the inscription "carpe diem" / Something I never did." The tender scenes between Rocky Dennis and the blind girl Diana (Laura Dern, in a star-making performance), in which Rocky sweetly uses the sense of touch to teach Diana about colors, are some of the best in the film.
The film's gossamer delicacy extends surprisingly even to Rusty's motorcycle gang, led by her paramour Gar (Sam Elliott), and reinforced by gentle giant and Rocky's confidante Dozer (Dennis Burkley). Elliott's performance as a counterbalance to Rusty's fiery heart is another of the film's plethora of soulful touches. While some of his New Hollywood counterparts tended to fixate on male posturing and desensitization, Bogdanovich has always had a steady-handed understanding of tragic romance from male and female perspectives.
Related article: The Power of Positivity: Ikorodu Bois + Chris Hemsworth + Russo Brothers + Sam Hargrave
Limited Time Offer – FREE Subscription to Hollywood Insider
Click here to read more on Hollywood Insider's vision, values and mission statement here – Media has the responsibility to better our world – Hollywood Insider fully focuses on substance and meaningful entertainment, against gossip and scandal, by combining entertainment, education, and philanthropy. 
'They All Laughed'
'They All Laughed', Bogdanovich's 1981 detective romp through the streets of a bygone New York City, was originally meant as a sort of confessional piece for both the director and the film's star Ben Gazzara. Ostensibly a sex comedy following a trio of detectives investigating women for infidelity, the film ends up taking a sober turn as the detectives themselves begin to fall in love with the women they're investigating. Bogdanovich has always been enamored with screwball comedies, but 'They All Laughed' is a much more existential affair. As Gazzara tails his mark, a glamorous socialite played by Audrey Hepburn, the feelings he develops for her are not borne of lust but of deep soulful longing. The feelings soon become mutual–in fact, Bogdanovich and Hepburn's storylines were inspired by a doomed affair they'd had on a previous film.
Another one of the detectives, played by John Ritter, seems completely shell-shocked by a previous heartbreak. His shiftless wandering is captured quite elegantly by Wim Wenders' preferred cinematographer Robby Müller. The film was mostly shot outdoors on the city streets, a precursor to the guerrilla tactics used by the Safdie brothers in 'Uncut Gems'. Here, the exposure creates a sense of vulnerability and loneliness. Ritter falls for his mark as well, but in a more clumsy manner than the always-suave Ben Gazzara.
His mark is played by Dorothy Stratten, the woman Bogdanovich was in love with in real life. There's a real poignant purity to the romances in the film; despite the fact that they are extramarital, they don't seem illicit or tawdry. It's just a film about life in all its complicated glory. The film suggests that love is the answer, but we're all trying to figure out what the question is. 
Related article: Hollywood Insider's CEO Pritan Ambroase: "The Importance of Venice Film Festival as the Protector of Cinema"
Related article: The Masters of Cinema Archives: Hollywood Insider Pays Tribute to 'La Vie En Rose', Exclusive Interview with Director Olivier Dahan
'Daisy Miller'
Bogdanovich also explored tragic romance in 'Daisy Miller', his 1974 period piece starring Cybill Shepherd in the title role. The film was not well-received upon release, but fans of James Ivory scripts such as 'Call Me By Your Name' would do well to seek it out. Daisy is a beautiful heiress who explores a tentative romance with ex-pat Frederick Winterbourne, played by Barry Brown. She is unwilling to give up the joy she derives from flouting societal standards for behavior and courtship despite the warnings that this could lead her to an unfortunate fate. Bogdanovich frequently returned to tragic stories like this over the years–stories of bright stars extinguished too soon. 
In his orbit, life often imitated art. Barry Brown died only 4 years after filming 'Daisy Miller', at the age of 27. Dorothy Stratten, the star of They All Laughed, was killed by her estranged husband at the age of 20, before the film was released. John Ritter, Audrey Hepburn, Christopher Reeve, River Phoenix, many of Bogdanovich's stars were taken too soon. Tabloid astrologists might attribute this to a cloud of "California Curse" hanging above the director's head. Perhaps, though, Peter Bogdanovich has always had the ability to recognize angels, and has simply been ready to immortalize them in his art in the moments he was granted.
Related article: The Prestigious Who's Who List of Auteur Directors: How to Become A Film Genius
Related article: The Amazing Taika Waititi Movies, Ranked | Director of the Upcoming 'Thor: Love and Thunder'
'The Thing Called Love'
'The Thing Called Love', Bogdanovich's paean to the Nashville country music scene, was the last film River Phoenix completed before he died at the age of 23. In addition to Phoenix, the film features early performances from Samantha Mathis, Dermot Mulroney, and Sandra Bullock. Each of them plays a young dreamer, dreaming in their own way of country music stardom. Ambitious, melancholic, joyful–the dream they all share is a song whose tone changes dramatically depending on the singer.
River Phoenix is the most straightforward of the bunch. He isn't starry-eyed; he has talent and he knows how to use it. He's a country music Michelangelo, and the recording halls of Music City are his Sistine Chapel. Like Michelangelo, he faces his torment, but there is also reverie in the act of creation. One wonders if brother Joaquin was channeling River years later, playing Johnny Cash in 'Walk the Line'.
In the decade before they both left us too soon, John Ritter and Christopher Reeve co-starred in 'Noises Off…', Bogdanovich's 1992 comedy about a touring theatrical farce that the cast and crew are barely managing to get to final bows every night. Romance, egos, and general incompetence threaten to torpedo the whole show as director Lloyd Fellowes (Michael Caine) pulls his hair out from the wings. Through his narration, we come to understand that if this show is going to succeed, it'll be purely thanks to theatre magic.
Also starring Carol Burnett, Marilu Henner, and Denholm Elliott in his final performance, the film Bogdanovich managed to craft out of this popular play certainly is quite magical. Breathlessly long takes stream by as the hijinks pile up to the stage lights. It feels a bit like a live-action Muppet Show, with Caine playing the part of perpetually frazzled Kermit the Frog.
Related article: The Rise & Journey of Olivia Wilde: A Feminist Director In Male-Dominated Hollywood
Related article: Zack Snyder Movies: The Divisive and Brilliant Director's Five Best Films, Ranked
'Nickelodeon'
Despite his loving translations of country music and stage show fables, Bogdanovich's first and truest love is certainly for film. In 1976, he made 'Nickelodeon', a film chronicling the early days of the silent film era. Despite its shagginess, the film offers some very interesting insight into the birth of filmmaking as an art form. Leo Harrigan (Ryan O'Neal) is a lawyer who eventually becomes a director despite thinking that film is just a fad. Buck Greenway (Burt Reynolds), his star, is a Buster Keaton-type, all pratfalls, and big physical comedy.
Perhaps due to his experiences with the impermanence of life and relationships, and his constant struggles with producers and studios to get his films made, Bogdanovich has always wanted to document the history of film. It's a medium that makes impermanent moments slightly more permanent. Following this desire, Bogdanovich directed a phenomenal documentary on the life of Buster Keaton in 2018, 'The Great Buster: A Celebration'.
For many of us, movies aren't about life. Life is about movies. Bogdanovich's most unequivocally celebrated film, 'The Last Picture Show', tells the stories of a small town in 1950's Texas that revolves around its movie theater. It is under the gaze of hypnotic celluloid that they learn who they are, how they will relate to one another, and what their dreams will be. Cinema, in the words of philosopher Slavoj Žižek, "doesn't give you what you desire, it tells you how to desire."
Related article: A Tribute to Taika Waititi: The Rise and Journey of this Multi-Talented Director
Related article: The Top 5 Hitchcock Remakes: Analyzing the Remakes of Master Director Alfred Hitchcock's Films
Ideals of romance, adventure, and heroism emanate from the silver screen, and teenagers Sonny (Timothy Bottoms), Duane (Jeff Bridges), and Jacy (Cybill Shepherd) are shadow-acting through their lives. The idealization/idolization occurred off the screen as well. For the older generation of the residents of Anarene, Texas, Bogdanovich cast from the talent pool of cinema legend John Ford. Fortunately, actors Ben Johnson and Cloris Leachman did not simply fade into serene obscurity as their characters did–in fact, they both won Oscars.
'Targets'
Bogdanovich has often been an advocate for second chances; he has a talent for finding surprising performances. His debut feature 'Targets' cast an aged Boris Karloff, famous for his iconic role as Frankenstein's monster, as a retiring horror movie actor who finds himself in a confrontation with a mass shooter. The film is a surprisingly potent meditation on fear and mortality. Karloff's character resigns himself to retirement, explaining that he no longer understands the world, only to inadvertently come face-to-face with the kind of menace that has made him irrelevant. 
Whereas a film like Quentin Tarantino and Oliver Stone's 'Natural Born Killers' gets perilously close to a misinterpreted idolizing of killers in its critique, Targets is far more straightforward. His killer isn't Woody Harrelson in funky sunglasses, he's just a messed-up vulnerable kid. It's interesting to note that while Bogdanovich contemporaries like William Friedkin and Martin Scorsese frequently used violence in their films, Bogdanovich never again did. He didn't need to–nearly 50 years later, 'Targets' is still one of the best films about gun violence.
Related article: Patty Jenkins is the Real Wonder Woman: The Master Director's Journey
Related article: A Tribute to Oliver Stone: The Oscar-Winning Hollywood Director & Writer
'Saint Jack'
Sex is far more interesting to Bogdanovich than violence. Among his many dramas and comedies, sexual attraction is frequently a motivator for both story and conflict. Few of his films face the thornier issues regarding sexuality better than 1979's 'Saint Jack', starring Ben Gazzara. The film follows Jack, an American pimp in Singapore, as he navigates a narrow strait between pleasing his customers and protecting the local girls who work for him. It's a film with a clear metaphor–imperialism, like sex, is an invasive and exploitative act.
Jack seems to favor the women in the transactions, but his desire to someday return home to the US complicates his loyalties. Why does Jack, a seemingly good-hearted person, position himself as the power broker between woman and man, between East and West? Is love the answer, or is it just sex?
Bogdanovich said 'Saint Jack' was his 'anti-Bond' film, a film that lays bare the dark side of imperial espionage and casual sexual conquests abroad. The complicated question is how complicit filmmakers are; whether they in consigning something to film consecrate it somehow, despite their intentions. During the production of 'Saint Jack', Bogdanovich and Gazzara hired actual working girls in Singapore and then paid them to leave prostitution behind. Bogdanovich's latest film, 'She's Funny That Way', spins that sort of transaction into its comic premise. Owen Wilson, playing a director, hires an escort (Imogen Poots) to serve as his muse and then pays her to quit. The fact that things blow up in the director's face is a wry acknowledgment of just how complicated sexual dynamics can be.
Related article: Every Christopher Nolan Film Ranked from Good to Best, Director of the Most-Anticipated Film 'Tenet'
Related article: The Art of Deception Behind Martin Scorsese's 'Shutter Island' | An In-Depth Guide & Explanation
'What's Up, Doc?'
It's worth reiterating how many of the best parts in Bogdanovich's films have gone to lead actresses. His camera doesn't leer, it coquettishly captures the action. In 'What's Up, Doc?', Bogdanovich's screwball tribute to 'Bringing Up Baby', Barbra Streisand steals the show as the smart, funny, and attractive Judy Maxwell. Judy sneaks into a hotel after falling cross-eyed in love with a roast beef sandwich, and ends up pursuing Professor Howard Bannister (Ryan O'Neal) almost as an afterthought.
To see a young liberated woman with an unabashed appetite for roast beef, mayhem, and romance was a rare thing in 1972–one can see the blueprint for the girls of Broad City in Barbra Streisand's blue eyes. In a film bursting with laughs and chemistry, Bogdanovich proves definitively that a woman doesn't have to choose between a big beef sandwich and a beefcake of a man. Ultimately, this is the sort of representation that could be his most lasting legacy.
Related article: Martin Scorsese: 32 Facts on the Powerful Auteur of Cinema Synonymous with Hollywood
Related article: FACT-CHECKED Series: 32 Facts on Hollywood Legend Quentin Tarantino
Coming full circle, 1973's 'Paper Moon' is a Bogdanovich film, like 'Mask', that highlights an unusual yet lovely relationship between a child and parental figure. It's also another film where the leading lady gets the better of Ryan O'Neal. In that film, the leading lady is Tatum O'Neal, Ryan's eight-year-old daughter. Despite having never acted before, Tatum O'Neal gives a commanding performance as a street-smart orphan who pairs up with a con man for a whirlwind streak of swindling across 1936 Kansas. Like 'The Last Picture Show', the film was shot in black and white, giving it a timeless quality.
It's another one of Bogdanovich's classics, eschewing the typical and finding deep love and humor in the hardscrabble Dust Bowl-era midwest. Bogdanovich so often uses film in an elegiac manner; each of his films, to borrow a phrase from Orson Welles, is a 'ribbon of dreams'. They memorialize our journey to the present day, like home movies of the American experience. Having known so much of life's ephemerality, Bogdanovich became a master of framing it. He is part of the legacy now, both one who remembers and is a memory. We should remember with him.
peter bogdanovich, peter bogdanovich, peter bogdanovich, peter bogdanovich, peter bogdanovich, peter bogdanovich, peter bogdanovich, peter bogdanovich, peter bogdanovich, peter bogdanovich, peter bogdanovich, peter bogdanovich, peter bogdanovich, peter bogdanovich, peter bogdanovich, peter bogdanovich, peter bogdanovich, peter bogdanovich, peter bogdanovich, peter bogdanovich, peter bogdanovich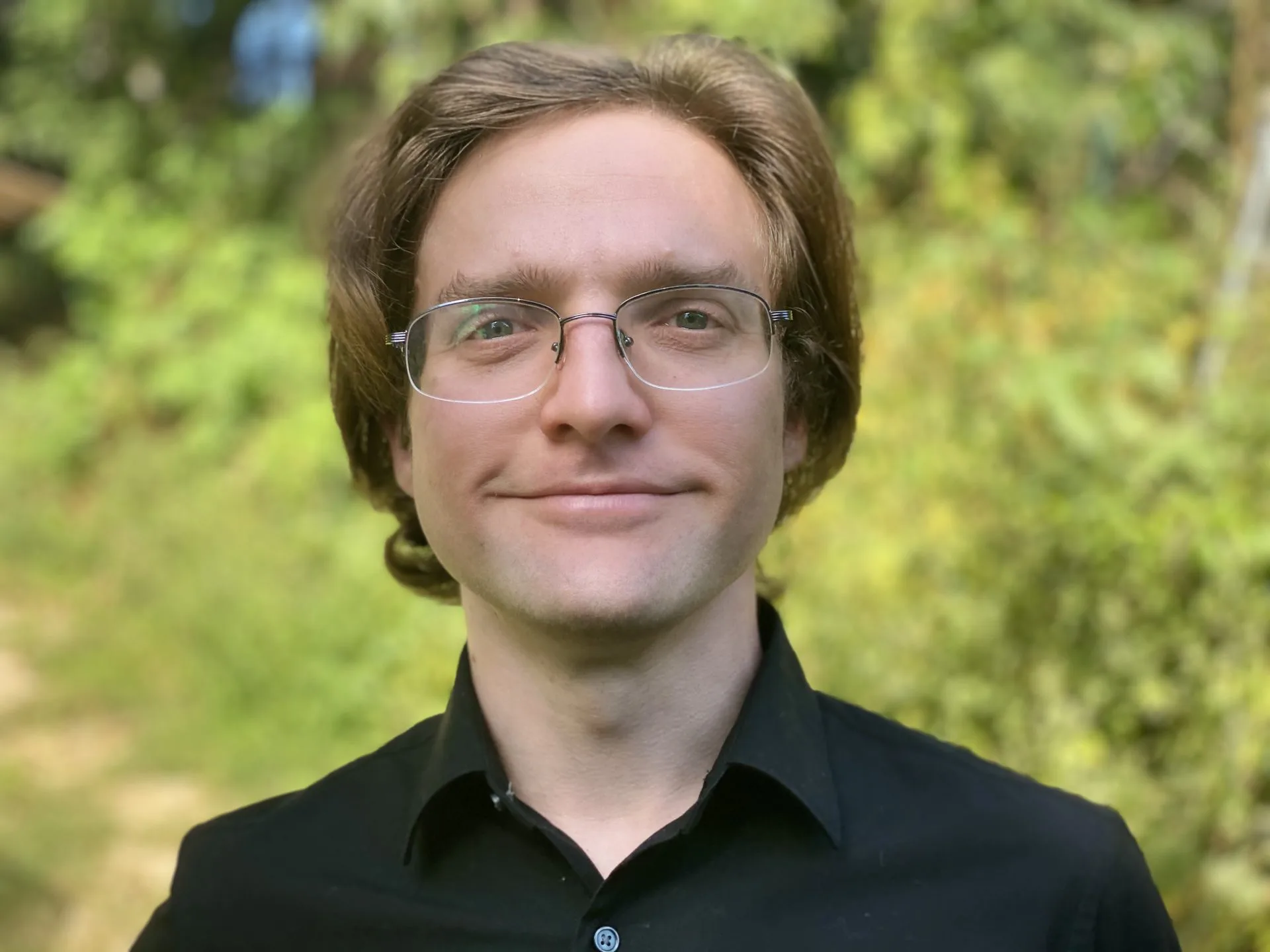 Trent
Kinnucan is a film and television critic, with over 5,000 film hours logged to date. He is devoted to maintaining an encyclopedic knowledge of cinema, with consideration for its history, its cultural impact, and its ability to create social change.
Trent
enjoys finding films that amplify voices otherwise unheard, and reveal images otherwise unseen.
Trent
's interest in media coverage as a way to inspire meaningful dialogue led him to
Hollywood Insider,
a media network that consistently prioritises journalism and content with a purpose.
Trent
also recognizes that media is meant to be enjoyed, which aligns with
Hollywood Insider's
penchant for tackling complex issues with levity and original insight.
Trent
hopes to share his love of film with others, and to help further expand the bandwidth of artists with something to say.