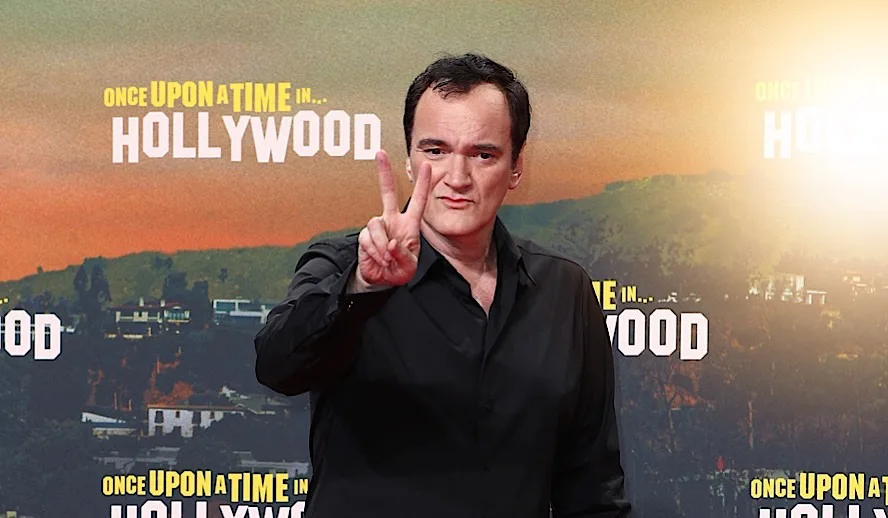 Photo: Quentin Tarantino/Once Upon A Time in Hollywood/Sony Pictures Releasing
Pulp Fiction. Inglorious Basterds. Once Upon a Time in Hollywood. There is one man responsible for directing some of Hollywood's biggest and most talked-about films. Quentin Tarantino can be a complicated figure, a mysterious open book. So, here are 32 facts that may shine some light on one of the greatest directors of our age: 
Tarantino wasn't born the legendary director that he is today, but his fascination with movies has long persisted. Before directing Hollywood's top movies,

he was selling movies at a store called Video Archives

in Manhattan Beach, California. 
Subscribe to Hollywood Insider's YouTube Channel, by clicking here.  
2. While plenty of people know his early works like Pulp Fiction and Reservoir Dogs, few have ever even heard of Tarantino's first film. My Best Friend's Birthday, directed by Tarantino and Craig Hamann, was never completed but gives a glimpse into a bright filmmaking future. 
3. While obviously known as a director, Tarantino also studied acting at the James Best Theatre Company. While in acting classes, he realized that he preferred writing stories to actually performing them. 
Exclusive: The Launch of NEWEST TALK SHOW – 'The Anytime Show' with host Mister H. I. | Much needed humor and perspective
4. He loves The Good, the Bad and The Ugly. Sergio Leone's classic western is always mentioned when Tarantino discusses his favorite films of all time, and Leone's work has had a noticeable impact on Tarantino's own westerns Django Unchained and The Hateful Eight.  
5. There is actually a Quentin Tarantino-themed bar in Williamsburg, Brooklyn. "KillBar" includes wall art of Uma Thurman from Kill Bill, and apparently hosts movie nights where they show Tarantino's filmography.
Quentin Tarantino's filmography,  friendships, parking tickets and middle name
6. For a director with as long a history as Tarantino, you'd think that he's shown no signs of stopping. However, he has actually announced his plans to stop directing after ten movies. Considering that last year's Once Upon a Time in Hollywood is his ninth feature, that means that Tarantino only has one more movie slated. 
​Related article: FACT-CHECKED Series: Timothée Chalamet and 32 Things About This Extraordinary Superstar
7. Tarantino is a long-time friend and collaborator of Robert Rodriguez. The two worked together on the 2007 double-feature Grindhouse, and Tarantino plays a major character in Rodriguez's From Dusk Till Dawn.
Video Version of this Article
Limited Time Offer – FREE Subscription to Hollywood Insider, for substance and meaningful entertainment that is free of gossip and scandal, click here
8. Cinema has been a part of Quentin Tarantino's life since his first breaths. He was actually named after Burt Reynolds' character Quintin Asper from the western show Gunsmoke. 
9. While now one of the most profitable directors in Hollywood, Tarantino wasn't always so well-off. In fact, he once spent time in jail for not paying parking tickets.
10. Few people are aware that Quentin Tarantino actually has a middle name! He was born as Quentin Jerome Tarantino, but rarely uses the middle name. 
Related Article: Want GUARANTEED SUCCESS? Remove these ten words | Transform your life INSTANTLY
Quentin Tarantino is a middle school dropout, Star Trek dropout, Kill Bill 3, stolen car and film universe
11. Tarantino dropped out of middle school when he was 15 in order to study acting, which eventually led him to the director's chair. 
12. He had plans to direct a Star Trek film, though they seem to have recently fell through. The movie would have been R-rated, as is typical of a Tarantino film.
13. While his plans for Star Trek may be cancelled, there are other possibilities on the horizon. He apparently has plans for a potential Kill Bill 3, a sequel to his two-part Kill Bill action story. 
Related article: EXCLUSIVE: Ayushmann Khurrana Interview – India's Tom Hanks is Transforming Bollywood and Indian Society while Destroying Toxic Masculinity
14. Tarantino's 1964 Chevelle Malibu was stolen in 1994, but it was returned in 2013. The car was driven by John Travolta in Pulp Fiction, but was stolen from his driveway. It took police more than twelve years to track down the car, which was returned to Tarantino. 
15. While Tarantino's filmography appears to be made up of distinct films, they're actually all connected. All of his movies belong to a shared universe, with characters and features connecting them. 
Related article: FACT-CHECKED Series: 32 Facts on Hollywood Legend Quentin Tarantino
Quentin Tarantino's Oscars and cameos
16. His movies are connected to other directors' movies, too. Sheriff Earl McGraw, played by Michael Parks, appears not only in Tarantino's movies Kill Bill and Death Proof, but also Robert Rodriguez's movies From Dusk Till Dawn and Planet Terror.
17. He has directed eight actors in Oscar-nominated roles. John Travolta, Samuel L. Jackson, Uma Thurman, Robert Forster, Christoph Waltz, Jennifer Jason Leigh, Brad Pitt and Leonardo DiCaprio were all nominated for Oscars, with Waltz and Pitt winning for their roles in Inglourious Basterds and Django Unchained, and Once Upon a Time in Hollywood. 
Related article: Genius Robert Pattinson and His 15-Year Strategy to 'Tenet' & 'Batman'
18. Tarantino also flexes his acting chops by making cameos in each of his films. His standout roles include Jimmy in Pulp Fiction, Mr. Brown in Reservoir Dogs and Warren in Death Proof. 
19. He has won two Oscars of his own, both for Best Original Screenplay. The awards were won by Pulp Fiction in 1994 and Django Unchained in 2012. 
20. Christopher Allen Nelson, who worked on the special effects on Kill Bill, stated that more than 450 gallons of blood were used while filming Kill Bill. This makes it Tarantino's bloodiest film to date. 
Related articles:  A Tribute To The Academy Awards: All Best Actor/Actress Speeches From The Beginning Of Oscars 1929-2019 | From Rami Malek, Leonardo DiCaprio To Marlon Brando & Beyond | From Olivia Colman, Meryl Streep To Bette Davis & Beyond
Quentin Tarantino's ethnicity, own movie theatre, spouse and son
21. He is of Cherokee and Irish descent on his mother's side, and Italian descent on his father's side. 
22. Tarantino actually owns his own movie theatre as well. The iconic New Beverly Cinema in Los Angeles was bought by Tarantino in 2007 in order to save the theatre from being turned into a Super Cuts. As a patron of the cinema since he was a child, Tarantino is as qualified as anyone to run the show. 
23. In 2018 Tarantino was married to Israeli singer and model Daniella Pick. They met in 2009, when Tarantino was in Israel promoting Inglorious Basterds. Pick is the daughter of Israeli singer/songwriter Tzvika Pick. 
24. Earlier this year the couple also had their first child, a son named Leo. Named after Pick's maternal grandfather, Leo was born as an Israeli citizen on February 22nd, 2020. 
25. Samuel L Jackson is his most frequent collaborating actor, and Tarantino is Jackson's most frequent collaborating director. In total, Jackson has been in six of Tarantino's films, and also True Romance which was written by Tarantino. Jackson says that he has learned a lot from Tarantino, and the two have a natural chemistry. 
Related article: WATCH: Pritan Ambroase On The #metoo Revolution & Powerful Questions That Need Answers
Quentin Tarantino's editor collaborating, script, detests biopics, Time magazine, Walk of Fame
26. Outside of acting talent, editor Sally Menke was his true longest and greatest collaborator. Before her death in 2011, which was understandably difficult for the director, Menke had edited all seven of Tarantino's films. Editing duties have since been passed to editor Fred Raskin.
27. While he is most known for his directorial pursuits, Tarantino also wrote the script for True Romance. The romantic crime flick was directed by Tony Scott, and stars Christian Slater and Patricia Arquette in an ensemble cast which also includes Gary Oldman and Samuel L. Jackson. It is the only script that he has written and not directed.
Related article:  FACT-CHECKED Series: Keanu Reeves – 12 Revelations About The Star Of 'Matrix' & 'Tory Story'
28. The prolific director hates biopics. In an interview with The Talks, Tarantino expressed that biopics are "just big excuses for actors to win Oscars. It's a corrupted cinema".
29. TIME magazine included Tarantino on its 2005 List of Top 100 Most Influential People. They wrote that Tarantino's "teen-boy fixations – men with gigantic guns, beautiful gals with mean mouths – are a real tonic. At 42, he still has a movie love as convulsive as a schoolboy's crush, still has a young man's bravado." 
30. Perhaps unsurprisingly, the legendary director has also earned himself a star on the Hollywood Walk of Fame. The star was honored to Tarantino on December 21st, 2015, a few weeks before the premiere of The Hateful Eight, with Samuel L. Jackson present to assist the unveiling. –
Related article: Why Queen Elizabeth II Is One Of The Greatest Monarchs | Her Majesty Queen Elizabeth II of United Queendom of Great Britain & Northern Ireland (Video Insight)
31. Before making a name for himself directing blockbuster films, Tarantino got his start playing an Elvis impersonator on the fourth season of The Golden Girls. While pursing acting early in his life, Tarantino was accepted for the minor but memorable role. 
32. Beyond film, Tarantino also collaborated on a comic book. A crossover comic between Django Unchained and the classic character Zorro was released in 2014, and was written by Quentin Tarantino himself. 
We, at Hollywood Insider, would like to give our support and best of luck wishes to a powerfully original director Quentin Tarantino.
By Thomas McNulty
More Interesting Stories From Hollywood Insider
– A Tribute To The Academy Awards: All Best Actor/Actress Speeches From The Beginning Of Oscars 1929-2019 | From Rami Malek, Leonardo DiCaprio To Marlon Brando & Beyond | From Olivia Colman, Meryl Streep To Bette Davis & Beyond
– Why Queen Elizabeth II Is One Of The Greatest Monarchs | Her Majesty Queen Elizabeth II of United Queendom of Great Britain & Northern Ireland
– Compilation: All James Bond 007 Opening Sequences From 1962 Sean Connery to Daniel Craig
– In the 32nd Year Of His Career, Keanu Reeves' Face Continues To Reign After Launching Movies Earning Over $4.3 Billion In Total – "John Wick", "Toy Story 4", "Matrix", And Many More
– Want GUARANTEED SUCCESS? Remove these ten words from your vocabulary| Transform your life INSTANTLY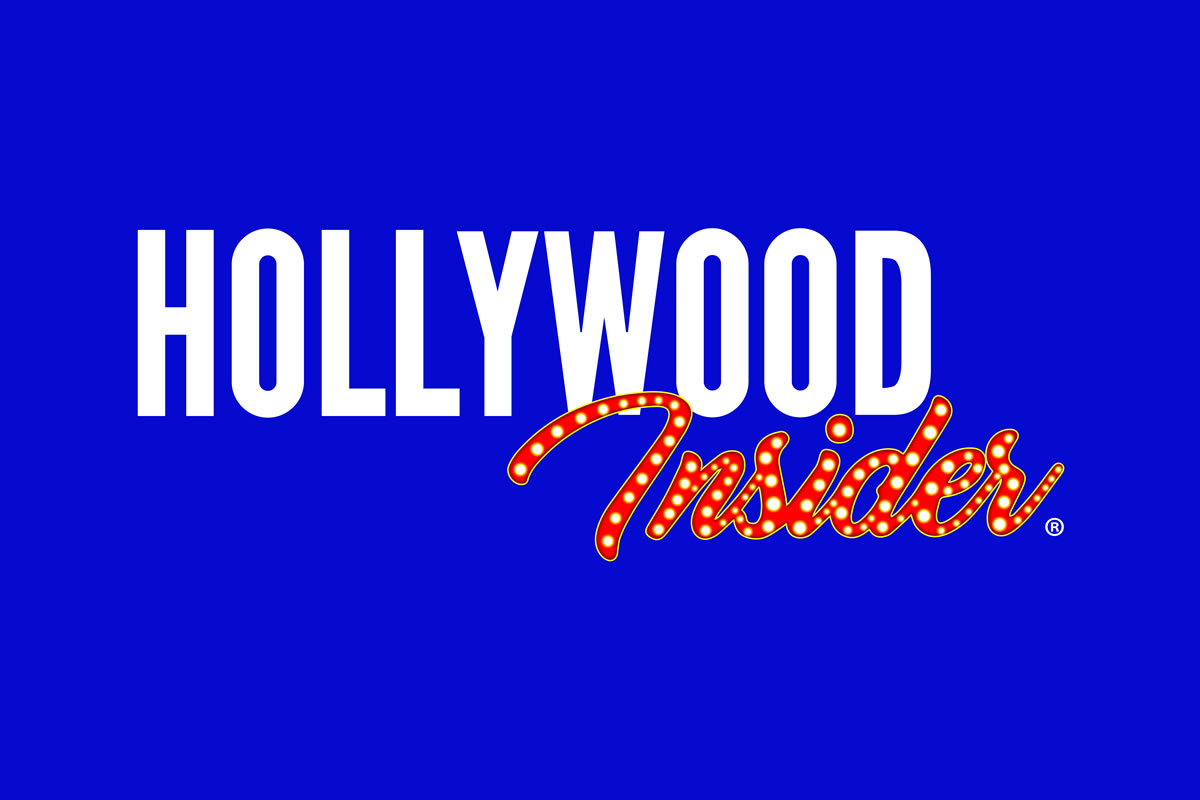 Hollywood Insider  is a media network thatfocuses on substance and meaningful entertainment/culture, so as to utilize media as a tool to unite and better our world, by combining entertainment, education and philanthropy, while being against gossip and scandal.