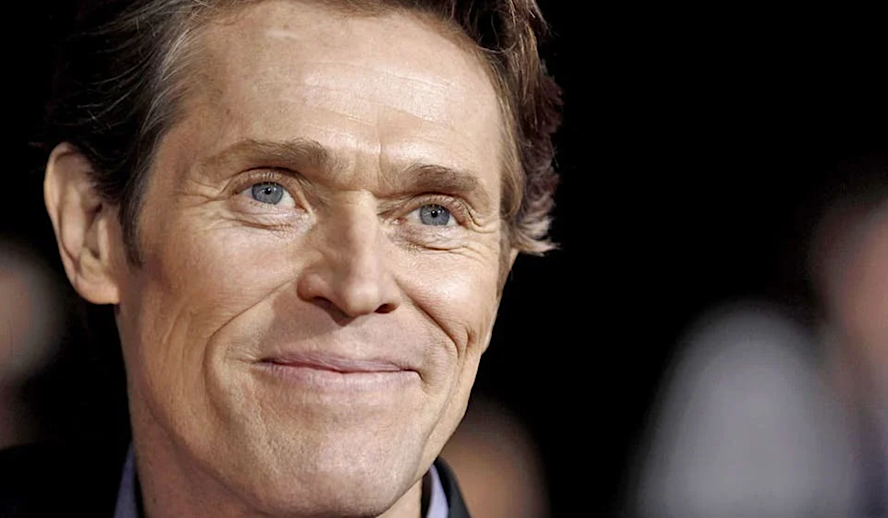 Video Version of this Article
Photo/Video: Willem Dafoe/Hollywood Insider YouTube Channel
Willem Dafoe loves to act. You can tell by the philosophical, thought-provoking musings he's provided on the art form over the years. You can tell by the elastic, mischievous, ghoulish grin that he cracks whenever he's interviewed about his latest project. And you can tell by a look at his filmography. The actor has worked tirelessly since his debut in Michael Cimino's Heaven's Gate, hitting a stride in the year 2000 that has seen him complete an average of five projects a year. It's a career that could even make his workaholic Wild at Heart and Dog Eat Dog co-star Nicolas Cage jealous. The actor is refreshingly egalitarian–he speaks of his time working on Speed 2: Cruise Control and his collaborations with Lars Von Trier with the same twinkle in his eye. He's just as comfortable working in blockbuster franchises as he is working in A24 arthouse dramas. 
Related article: 'The Lighthouse': Robert Pattinson and Willem Defoe's Film Is An Original Made With Excellence Leading to an Oscar Nomination for Cinematography
Related article: Video: 'Togo' Reactions From Stars with Willem Dafoe and Julianne Nicholson on the Disney+ Film
Despite having a talent for playing notable Europeans like Vincent Van Gogh and Max Schreck and having a Dutch first name, Dafoe was actually born one of eight children to a surgeon father and a nurse in Appleton, Wisconsin. Dafoe's actual first name is William, and the 'Willem' nickname came from a school friend. Dafoe used it to differentiate himself from his father, William Senior. Dafoe left high school after getting caught editing documentary footage he'd filmed of a nudist and a Satanist, which his teacher interpreted as pornography. Soon he was in New York City founding the Wooster Group, an experimental theatre company, with his then-romantic partner Elizabeth LeCompte. The two had a son and remained together for 27 years, but they never married. It seems Dafoe has always had a penchant for breaking norms and (literally) making a name for himself.
Criminals and Con Men
"I guess they often cast me as the bad guy, because I'm not, er, conventional-looking. I look sort of violent. I'm the odd one out, the outsider."
From the beginning, Dafoe knew how to make his natural characteristics work in his favor. The actor blended his lithe bodily physicality with unnerving facial contortion and began booking several extremely memorable villain roles. In 1984, Walter Hill tapped Dafoe for Streets of Fire, an urban neo-noir rock musical set in a fantasy version of the 1950s. Inspired by the work of John Hughes, Hill wanted archetypal characters, and Dafoe fit the role of the leather-wearing, motorcycle-riding greaser. Hill envisioned Streets of Fire to be a stylized teenage take on Beauty and the Beast, and Dafoe was Gaston.
Related article: MUST WATCH – Hollywood Insider's CEO Pritan Ambroase's Love Letter to Black Lives Matter – VIDEO
Subscribe to Hollywood Insider's YouTube Channel, by clicking here. 
Envisioned as a comic book movie not based on an actual comic book, Streets of Fire was one of the formative instances of Dafoe being associated with hyperrealist fantasy realms. Six years later, Dafoe was cast in David Lynch's Wild at Heart as Bobby Peru, another villainous character responsible for interloping in the romance of the two leads. Despite (or perhaps thanks to) his wearing prosthetic rotten teeth in the role, Dafoe exuded a seductive lasciviousness.
In 1985, Dafoe played the ruthless counterfeiter Rick Masters in the neo-noir To Live and Die in L.A. Dafoe's character seems motivated at least as much by the artistry of the crime as by the element of greed. Years later, Paul Schrader cast Dafoe as a baby-abducting loose cannon in Dog Eat Dog. Dafoe's character Mad Dog was heinous, perverse, naive, and loyal-to-a-fault–it was an incredibly complex performance from Dafoe.
Dafoe's villains almost always emit palpable desire; it makes them seem simultaneously dangerously desperate and sympathetically vulnerable. Steve Buscemi turned this tendency on its head and cast Dafoe as the deuteragonist in his excellent prison drama Animal Factory. In that film, Dafoe serves as the Virgil to Edward Furlong's Dante, guiding the hero through the horrors of the American prison system. As played by Dafoe, Earl Copen was kind to his allies, but to anyone outside of his fiefdom, he was a cutthroat feudal lord, fond of Satan's line from Paradise Lost, "Better to reign in hell than to serve in heaven."
Related article: The Power of Positivity: Ikorodu Bois + Chris Hemsworth + Russo Brothers + Sam Hargrave
Limited Time Offer – FREE Subscription to Hollywood Insider
Click here to read more on Hollywood Insider's vision, values and mission statement here – Media has the responsibility to better our world – Hollywood Insider fully focuses on substance and meaningful entertainment, against gossip and scandal, by combining entertainment, education, and philanthropy. 
Monsters
"The mask can be a limitation, but you just deal with it. You do get superhuman strength and pumpkin bombs and all this other stuff to express yourself with."
Most moviegoers probably know Dafoe for his roles as larger-than-life beasties, most specifically as the Green Goblin in Sam Raimi's 2002 Spider-Man. Although many scenes had the actor wearing a face-obscuring commedia dell'arte mask and jetting around on a hoverboard, Dafoe nonetheless inflected the part with Shakespearean pathos. Again, bodily awareness was key to the performance. Dafoe's committed lack of ego brought a sense of reality to a part that could have easily been two-dimensional, giving the film a gravitas that allowed it to usher in the comic book movie golden age of the 21st century. It also helped cement Dafoe as a regular go-to for franchise work, including roles in xXx: State of the Union, Finding Nemo, Aquaman, and John Wick. Dafoe's capacity for limber menace eventually garnered him the motion-capture role of the long-limbed death god Ryuk in 2017's Death Note.
Dafoe received an Oscar nomination for his 2000 turn as the German actor Max Schreck in Shadow of the Vampire. Dafoe disappeared into the part of Schreck, an actor playing a vampire who turns out to actually be one. Far from being purely bloodthirsty, Dafoe's interpretation highlights the loneliness of immortality, as well as the vampire's childlike fascination with the magic of filmmaking. The vampire, possessing eternal life many humans believe they crave, is rendered an outsider who is just as desirous of the sense of purpose enjoyed by his mortal counterparts.
Related article: Hollywood Insider's CEO Pritan Ambroase: "The Importance of Venice Film Festival as the Protector of Cinema"
Related article: The Masters of Cinema Archives: Hollywood Insider Pays Tribute to 'La Vie En Rose', Exclusive Interview with Director Olivier Dahan
Dafoe received his most recent Oscar nomination for another kind of monster, the imperious wickie who drunkenly tortures Robert Pattinson in 2019's The Lighthouse. In that role, Dafoe mesmerizingly transitions from a pathetic plea to be complimented on his ability to prepare lobster to a Triton-invoking, downright Old Testament monologue cursing Pattinson's character. It's a masterclass performance made possible by a lifetime of diligent study of the craft.
Sexuality
"Emotionally men and women are different, but only as a result of the physical differences. It all comes back to our bodies."
Willem Dafoe has stated that he attempts to do an hour and a half of ashtanga yoga every day. Throughout his career, he's fastidiously maintained a feline frame. He's been open about embracing his feminine side; the androgynous interplay of masculinity and femininity in Dafoe's physicality is key to his sexual magnetism. In his younger years, Dafoe was tapped by Kathryn Bigelow to lead The Loveless, a drama about a biker gang that raids a small southern town to get drunk and seduce women. It was his first starring role but Dafoe brought a languid assuredness to the part, confident in his natural irresistibility. The twin associations of danger and desire followed Dafoe–in Paul Schrader's Auto Focus, the actor starred with an against-type Greg Kinnear as two sex-addicted men who form a love-hate relationship as they enable each other. 
Related article: A Tribute to Ben Stiller: Respects Paid to Comedy Legend and Critically Acclaimed Writer-Director
Related article: Brad Pitt's Plan B Entertainment: A Tribute to One of the Biggest Champions of Auteur-Driven Films | 'Minari'
In Body of Evidence, Dafoe starred opposite peak-sex-symbol Madonna as her lawyer in a case where she has been accused of using sex to murder her husband. Finally, Dafoe collaborated with Lars Von Trier in two sexuality-based films, Nymphomaniac and Antichrist. The latter was an intensely physical allegorical horror film whose production required Dafoe and his co-star Charlotte Gainsbourg to attend exposure therapy sessions and engage in violent simulated copulation. During filming, Von Trier was suffering from depression and relied on Dafoe and Gainsbourg to essentially direct themselves. The seemingly game-for-anything Dafoe talks fondly about the experience.
Martyrs
"I'm one of those people who when I go over a bridge, I want to jump."
With his muscular frame and his wildly expressive face, Dafoe often looks like a figure from a Renaissance painting. Scorsese utilized this when he cast Dafoe as Jesus in The Last Temptation of Christ. Dafoe's performance has often been characterized as one of the most faithful interpretations of Jesus's character, but the script's derivation from the Biblical tale created a controversy that tested the resolve of the artists involved. There is an unflappable purity about Willem Dafoe–despite often being seen as sinister on-screen, he just comes across as incredibly good-natured in real life. In fact, critics have often recognized aspects of his portrayal of Christ coming through in parts he's taken since. Dafoe was widely celebrated for his portrayal of Vincent Van Gogh–he brought a soulfulness to the part that examined the artist's troubled mind and genius in equal measure.
Related article: In Honor of Awards Season, A Tribute to the Greatest Acting Teachers – Stanislavski, Strasberg, Adler & Meisner
Related article: A Tribute to Steve Buscemi: An Icon 
When he's tasked to portray a hero, Dafoe does so with indelible humanity. Even when Dafoe is required to display anger in a role, there's usually more hurt than vitriol in him. Dafoe's sensitivity has made him a natural fit for social justice films. In Oliver Stone's Platoon, Dafoe was a noble soldier in a deeply corrupt regiment. His climactic battle scene is among the most iconic in film history. Dafoe also tapped into a deep nobility for Sean Baker's The Florida Project, a film that explored life on the edge of poverty in low-income housing outside of Orlando's Disney World. Not only did Dafoe give a tremendously compassionate performance in the film, he also acted as the benevolent industry veteran in a cast that also featured newcomers Brooklynn Prince and Bria Vinaite.
Investigators and Auteurs
"When I give over to somebody's vision rather than have an idea of what I need to do, it takes me to places I wouldn't have got to by myself. I'm always attracted to a strong director."
Dafoe has a long tradition of playing dogged detectives opposite co-stars in showier roles. In Werner Herzog's My Son, My Son, What Have Ye Done, Spike Lee's Inside Man, Troy Duffy's Boondock Saints, Mary Harron's American Psycho, and Alan Parker's Mississippi Burning, the steady-handed and generous Dafoe takes the responsibility of increasing the resonance of his scene partner's flourishes. He also took a bit part as a manic city engineer in Edward Norton's engaging detective noir Motherless Brooklyn. Dafoe has no qualms with being an ensemble player, a characteristic that has earned him extended relationships with auteurs like Julian Schnabel, Paul Schrader, Abel Ferrara, Oliver Stone, and Wes Anderson. 
Related article: A Tribute to Mads Mikkelsen: How the Delectable Dane Conquered Hollywood
Related article: A Tribute to Nicolas Cage: The Rise, Journey & Latest 'Adaptation' of Our 'Kick-Ass' 'National Treasure'
In Anderson's The Life Aquatic with Steve Zissou, Dafoe embodied the role of fan-favorite character Klaus–the role is one of Dafoe's most outwardly comic. Dafoe also has a role in Anderson's soon-to-be-released The French Dispatch. Dafoe's versatility has earned him a twenty-year working relationship with director Abel Ferrara, who frequently casts Dafoe as the star of his films. This relationship has culminated in the 2020 film Siberia, a hallucinatory drama set in the Russian tundra.
Willem Dafoe – The Environment and The Future
"Corruption is something you face all the time. Avoid it."
In addition to being a phenomenal actor with over 100 credits to his name, Willem Dafoe is a good environmental steward. The actor has voiced his support for Extinction Rebellion, an activist group that uses civil disobedience to protest pollution and manmade climate change. He also lent his voice to the 2017 documentary Mountain, a film that examined our evolving relationship with our natural environment. In 2019's Togo, Dafoe took to the stunning Alaskan wilderness and acted alongside Siberian Husky sled dogs. Dafoe's genuine affection for his canine co-stars elevated the film far beyond typical Hollywood animal movie schmaltz. Dafoe also blended into the forests of Tasmania in The Hunter as a mercenary conflicted about his assignment to capture an animal thought to be extinct. 
Dafoe is still moving forward. As of right now, he has four projects in various states of production. He reunited with Paul Schrader for The Card Counter, playing a villain once again. He's also reteaming with Robert Eggers for The Northman, a Viking drama set in 10th century Iceland. Guillermo Del Toro's Nightmare Alley is also on the horizon, as is Tropico, a Brazil-set thriller directed by Dafoe's wife Giada Colagrande.
Willem Dafoe, Willem Dafoe, Willem Dafoe, Willem Dafoe, Willem Dafoe, Willem Dafoe, Willem Dafoe, Willem Dafoe, Willem Dafoe, Willem Dafoe, Willem Dafoe, Willem Dafoe, Willem Dafoe, Willem Dafoe, Willem Dafoe, Willem Dafoe, Willem Dafoe, Willem Dafoe, Willem Dafoe, Willem Dafoe, Willem Dafoe, Willem Dafoe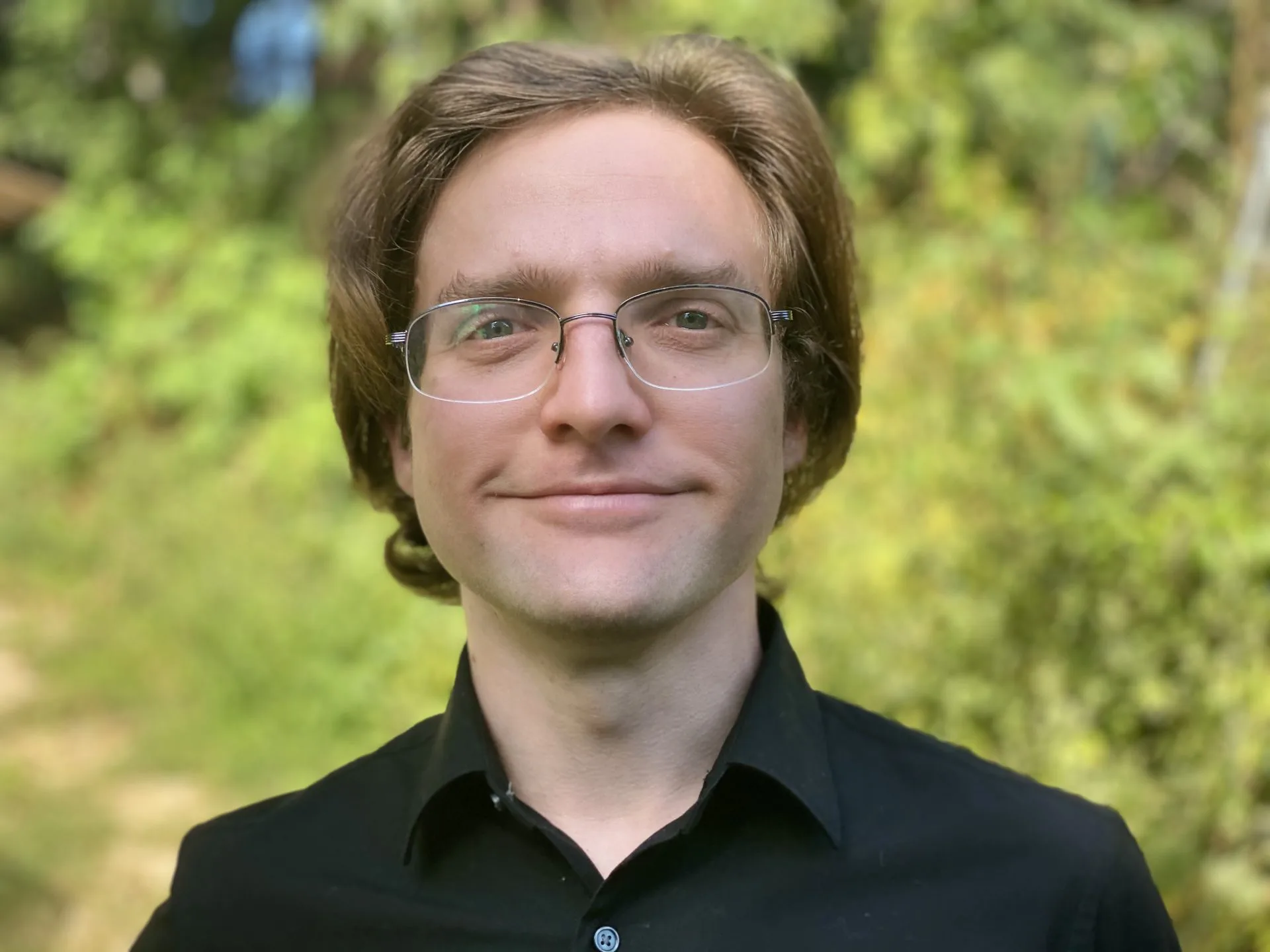 Trent
Kinnucan is a film and television critic, with over 5,000 film hours logged to date. He is devoted to maintaining an encyclopedic knowledge of cinema, with consideration for its history, its cultural impact, and its ability to create social change.
Trent
enjoys finding films that amplify voices otherwise unheard, and reveal images otherwise unseen.
Trent
's interest in media coverage as a way to inspire meaningful dialogue led him to
Hollywood Insider,
a media network that consistently prioritises journalism and content with a purpose.
Trent
also recognizes that media is meant to be enjoyed, which aligns with
Hollywood Insider's
penchant for tackling complex issues with levity and original insight.
Trent
hopes to share his love of film with others, and to help further expand the bandwidth of artists with something to say.